Dumpster Rental in Burrillville, RI
Get Low, Lower, Lowest Prices On A Roll Off
Click To Call 1-888-792-7833Click For Email Quote
Why Provide The Greatest Service In Burrillville:
If you demand and desire great service, then Easy Dumpster Rental is your only option. We take a lot of pride in keeping our customers happy and that starts with giving our clients impeccable service.
Get a low container quote faster than a speeding bullet
A FAQ page to get it you up to speed on our business model
Call now for same day service in Burrillville
We provide bins for both the residential and construction markets
Read reviews of our very happy and loyal customer base
Dumpster Rental Pricing in Burrillville is Based on Many Different Factors
To Receive The Lowest Pricing, Call For A Customized Quote Now 1-888-792-7833
Save With Us Between $10 And $175 On Your Dumpster Rental Cost:
We build trust with our customers by doing exactly what we promise to do. And we have had tremendous success with this approach. That is why thousands of repeat customers call on every year for their trash hauling needs.
All of our rates are transparent so you are not left in the dark on what you are getting in return
We match or will beat all competitors prices without blinking an eye
We use a flat rate pricing model so you don't have to worry about surprise fees on your invoice
We have developed many industry contacts that enable us to pass on great savings to you
An easy to use rolloff weight calculator
Earn Up To $50 | Share / Like Below
10 Yard Dumpster (2 TONS) 4,000LBS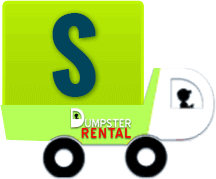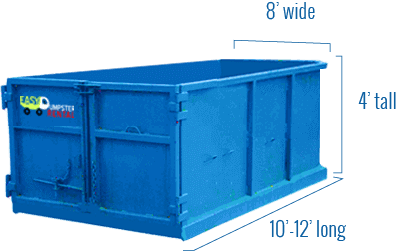 Easy Dumpster Rental
20 Yard Dumpster (3 TONS) 6,000LBS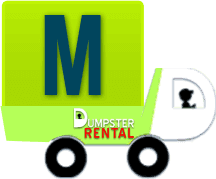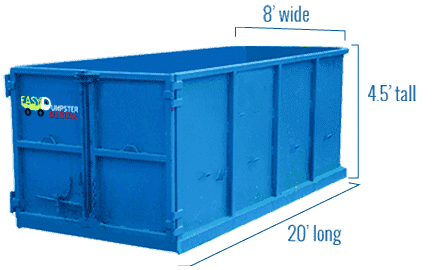 Easy Dumpster Rental
30 Yard Dumpster (4 TONS) 8,000LBS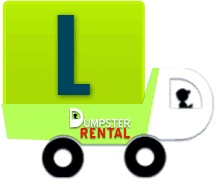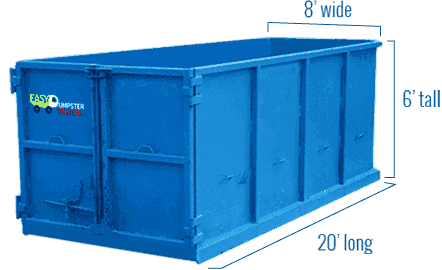 Easy Dumpster Rental
40 Yard Dumpster (5 TONS) 10,000LBS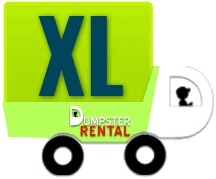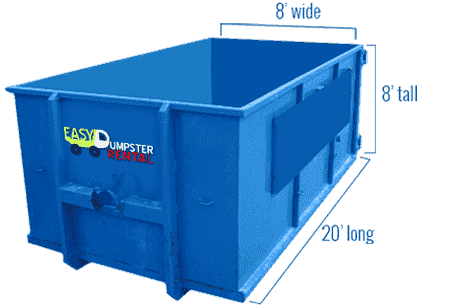 Easy Dumpster Rental
Landfill Location Burrillville, RI
Burrillville is a town that is located in Providence County in the state of Rhode Island. Residents of Burrillville who like to drop off trash, or those who need more information on the provided curbside trash collection services, are asked to contact the Burrillville Department of Refuse & Recycling. Household trash can also be dropped off at:
Rhode Island Central Landfill
65 Shun Pike
Johnston, RI 02919
(401) 942-1430
The Burrillville Department of Refuse & Recycling provides residents of Burrillville with curbside trash collection services.
Burrillville Department of Refuse & Recycling
65 Union Avenue
Harrisville, RI 02830
(401) 568-4440 ext. 12
These curbside trash collection services occur on weekdays, with each street having trash collected on one specific day of the week. Residents who want to find out more about the day specific trash collection route for any street in Burrillville can find that information here.
Recycling In Burrillville
The Burrillville Department of Refuse & Recycling also provides residents with curbside recycling pickup services in addition to the aforementioned household trash collection services.
Curbside recycling collection occurs on the same day that regular household trash is collected. However, there are some days that recyclables are not collected, these are:
New Year's Day
Martin Luther King, Jr. Day
Memorial Day
Independence Day
Victory Day
Labor Day
Columbus Day
Veterans' Day
Thanksgiving Day
Christmas Day
Residents that find themselves with recyclables that they need to dispose of the outside of their normal collection schedule can drop off recyclables at the Whipple Ave. Recycling & Compost Facility, once they can show proof of residency.
Whipple Ave. Recycling & Compost Facility
350 Whipple Ave
Oakland, RI 02858
(401) 568-4440
Household Hazardous Waste
The Burrillville Department of Public Works and the Burrillville Department of Refuse & Recycling are not responsible for the collection of household hazardous waste in the area. Instead, residents are asked to contact the Rhode Island Resource Recovery Corporation if they are in possession of household hazardous waste that needs to be collected.
Rhode Island Resource Recovery Corporation
65 Shun Pike.
Johnston, RI. 02919
(401) 942-1430
Opening Hours
Monday – Friday:6:00am – 3:45pm
Saturday: 6:00am – 12:00pm
Yard Waste
The Whipple Ave. Recycling & Compost Facility serves as a location where residents can drop off yard waste.
Other Quick Facts About Burrillville
Burrillville is named after U.S. Senator James Burrill, Jr. who at the time was Rhode Island's Attorney General. The city was incorporated in 1806 and has a current population of 15,000 residents. The town at one time was home to many historic mills that for one reason or another have vanished to the dust bin of history. Some notable persons from the city include Vice Admiral Walter E. Carter, Jr. who is the current Superintendent of the U.S. Naval Academy and U.S. Congressman, Oscar Lapham.
How To Schedule A Waste Delivery and Pick Up
Requesting a delivery and pick up is a very simple process. First, we will look at a dumpster-bin delivery. When you have finally made the decision to do a bathroom remodel, you are going to need a solution to get the debris from those projects to a landfill.
Give Easy Dumpster Rental a call and speak to one of our sales team members. They will ask you a few quick questions about your project. With that information, he/she will give you a quote. This process only takes a few minutes using our easy to use dumpster weight calculator. This tool will tell us two things:
What size bin you will need
And how much it will cost
Our prices are very accurate and the lowest you will find in Burrillville. We would like if all possible at least 48 hours notice before you would like you rolloff delivered. However, we can have a container on your site in 24 hours if you would like.
Just call us first thing in the morning so we can make the necessary arrangements. We promise and guarantee on time delivery.
We would also like you to be there on the day of delivery. This is to ensure that the bin is placed exactly where you want it. Our sales team will give you tips on how to fill your canister to get the most out of the volume. And we will suggest going to your local lumber yard to pick up some plywood or planks to place under the wheels of the bin.
This will help protect your lawn or driveway from the weight of the rolloff. But in the majority of cases, damage to your property is really not an issue if you follow the above steps.
Dumpster Pick Up Options
After you have finished your project and the rolloff is ready to pick up you have 2 options:
You can call the office and schedule a pick up
Either way, the pick up will be there on the day and time of your choosing, guaranteed. We make it our mission to be on time and keep our clients from waiting around all day for us to show up. This is one of the reasons we have such a loyal customer base.
We have a variety of dumpster sizes that you can choose from. So no matter how big or small your job, we can handle it. And with over 15 years experience there isn't an issue we haven't seen or solved.
So do yourself a favor and call us first. Discover why we are the fastest growing dumpster rental company in the country. You will be super glad you did!
It's that easy!
Call Our Team Now
1-888-792-7833