Dumpster Rental in North Smithfield, RI
Number One In Roll-Off Rental Rates
Click To Call 1-888-792-7833Click For Email Quote
How We Delivery The Greatest Service In North Smithfield:
Our staff dedicates each day to providing outstanding customer service to our clients. We still believe in an old fashion work ethic where the customer comes first and foremost. Honesty is our guiding ethic.
We are here to please you and make sure you get exactly what you want
Get a container quote within minutes
A FAQ page to answers all of your questions
A variety of canister sizes to choose from
No hassles or headaches when you order from us
Dumpster Rental Pricing in North Smithfield is Based on Many Factors
To Receive The Lowest Pricing, Call For A Customized Quote Now 1-888-792-7833
Save With Us Between $10 And $125 On Your Dumpster Rental Cost:
We promise the lowest prices in the industry and we guarantee it. If you find a lower price, we will match or beat it. We will do anything to get your business and keep you a customer for life.
Thousands of loyal, repeat customers return to us each year for their rental needs
Bin prices so low that you will hardly believe your eyes or ears
All of our fees are made upfront
An easy to use dumpster weight calculator
All of our rates are transparent so you know exactly what you are paying for
Earn Up To $50 | Share / Like Below
Click To Call 1-888-792-7833
Click For Email Quote
10 Yard Dumpster (2 TONS) 4,000LBS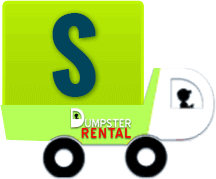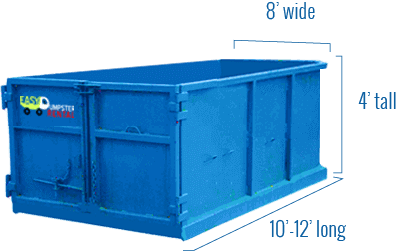 Easy Dumpster Rental
20 Yard Dumpster (3 TONS) 6,000LBS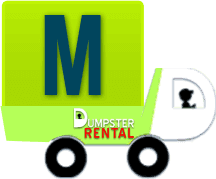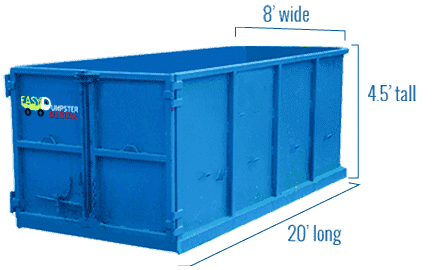 Easy Dumpster Rental
30 Yard Dumpster (4 TONS) 8,000LBS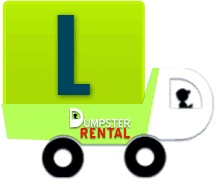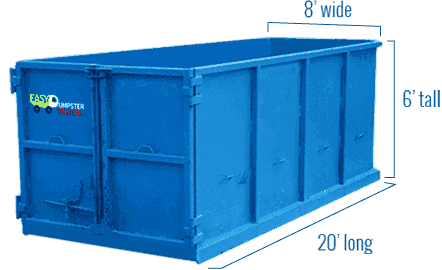 Easy Dumpster Rental
40 Yard Dumpster (5 TONS) 10,000LBS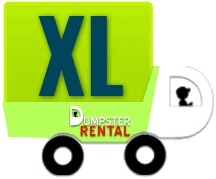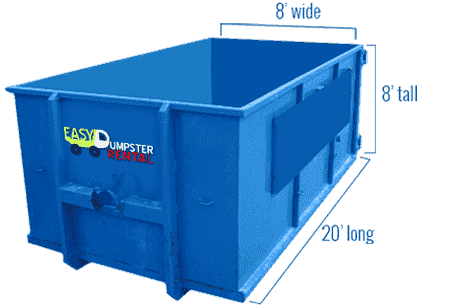 Easy Dumpster Rental
Landfills in North Smithfield, RI
The Town of North Smithfield is Located in Providence County, Rhode Island. Acceptable waste generated by county residents can be taken to the Central Landfill. This helps to prevent the overflowing of garbage cans and maintain cleanliness throughout the county. Valid state identification is required in order to use the landfill. Click here for materials acceptance guidelines.
Central Landfill
65 Shun Pike
Johnston, RI 02919
401-942-1430
Opening Hours:
Monday through Friday from 6:00 a.m. to 3:45 p.m.
Saturday from 6:00 a.m. to 12:00 p.m.
Recycling In North Smithfield, RI
Recyclables are collected by town haulers weekly on the same day regular garbage is collected. Although there are drop-off locations, using the curbside recycling program is the simplest way to reduce the impact of waste on the environment.
Here is a short list of items that belong in recycling bins:
Mixed Paper
Mail
Envelopes
Magazines catalogs
Phonebooks
Paperbacks
Cards
All newspaper
Cardboard boxes such as cereal, cracker, or cookie boxes
Egg cartons
Shoe boxes
Gift boxes
Here is a shortlist of items that do not belong in recycling bins:
Window glass
Aluminum foil
Light bulbs
Paint cans.
Aerosol cans
Drinking glasses
Go here for more information on what should be recycled.
Hazardous Waste Events
North Smithfield, RI residents are urged to keep recyclables outside of regular trash and recycling in. Instead, RIRRC, the state landfill arranges a number of free events annually to help RI residents keep the state safe and environmentally sound. Below is a lift of item that can be considered as hazardous:
Ammonia
Bleach
Kerosene and fuel oils
Transmission fluid
Brake fluid
Disinfectants
Motor oil
Insecticide and insect repellant
Organic solvents
Oven cleaner
Toner
Wood stain
Antifreeze
Click here to view the RIRRC Eco-Depot Brochure.
Bulk Waste Disposal
Some large waste items can be collected weekly along with regular garbage. This includes items such as couch and other pieces of furniture that meet landfill requirement. Only one item can be collected from each residence weekly. Residents are asked to consider donating furniture and other useful large items to the non-profit organization before disposing of them. Click here for more information.
Yard Waste Pick-up
Curbside collection is provided for yard waste such as vegetation, leaves, grass, tree limbs, branches etc. Branches should not be more than 3 feet in length and 2 inches in diameter. Dirt, stones and regular household trash should not be mixed with yard waste.
Interesting Facts About North Smithfield
North Smithfield was first settled as a farming community in 1666. The current populations hovers around 12,000 residents. The city is part of The Blackstone Valley, the oldest industrial region in America. The woolen company, Berroco Yards, was established here in 1809 and it still makes woolen goods to this day. The Salter Brothers established a mill in North Smithfield circa 1803 and was still in operation until the late 20th century. There are many historical sites to visit including Three Dog Site and the Peleg Arnold Tavern which was built in 1690. Peleg Arnold, who was Chief Justice of the Rhode Island Supreme Court and Henry Hobbs, a former football player from Yale and head coach of Amherst College, both are from North Smithfield.
How We Arrive At The Cost of Renting A Dumpster
As was mentioned above in a bullet point, we said that we are a transparent company when it comes to our pricing model. So below, we will outline what factors come into play when we give you a quote. The four components include the following:
Landfill Cost: Each landfill will have different pricing when it comes to disposing of waste. Prices can vary from county to county. The tipping fees will be a factor in your cost but Easy Dumpster Rental will never add on extra fees unless you go over the allocated weight or dispose of hazardous materials. We cannot transport hazardous waste because it is against the law to do so. Stiff fines will be levied if you are caught trying to dump these kinds of materials.
Debris Type: Sanitation companies are required by law to send certain types of debris to the proper facilities. Some landfills only accept solid waste, while others only will accept construction and demolition materials. And still, others will accept both types of debris. You will generally discover that recycled materials are usually the less expensive of the two. Easy Dumpster Rental will haul all of these debris types, both residential and construction waste.
Debris Weight: Because we offer 4 sizes of canisters each container go up in size and will hold more volume. So, the smallest dumpster, the 10-cubic yard, will hold less volume than the largest dumpster, the 40 – cubic yard receptacle. Also, the 10 – cubic yard will be less expensive than the 40 – cubic yard roll-off. We have a container weight calculator that will help you decide what size bin you will need. Or, you can just call on our staff which will gladly to tell you what size you need for your project.
Rental Period: Depending on how long you need a rolloff, will affect the total cost. Typically, canisters are rented for either 7 or 14 days. However, if you see that you are getting near the end of the rental period, give us a call and we will work with you to help you keep the costs down. But please call us before the end of your lease period so you will not incur any late fees.
So that is it. We try to make this as simple as possible. We want you to have a smooth ordering process and we will do everything in our power to make that happen. Give us a call and you will quickly discover why we are the fastest growing dumpster company in America. If you still have questions you can either visit our FAQ page or by all means give us a call.
It's that easy!
Call Our Team Now
1-888-792-7833