Dumpster Rental in Smithfield, RI
Get Bargain Busting Roll-Off Prices
Click To Call 1-888-792-7833Click For Email Quote
Why We Offer Unique Rolloff Unit Service In Smithfield:
We take great pride in offering our customers quality service with a smile. Our highly motivated sales team is here to ensure that you get the best possible assistance when ordering a container from us.
Over 15 years of experience
Get a bin quote in the time it takes to read these bullet points
A FAQ page to give you some insight on how we run our company
We rent to the construction industry  and no job is to big for us to manage
Simple and EASY is our motto
Dumpster Rental Pricing in Smithfield is Based on Many Different Factors
To Receive The Lowest Pricing, Call For A Customized Quote Now 1-888-792-7833
Save With Us Between $10 And $95 On Your Canister Rental Cost:
Hands down we have the lowest prices in Smithfield. No other company can come close to our low costs. We are in the business to save you money not take advantage of your monetary situation.
A flat rate pricing model that is very economical indeed
Headache and hassle free process
An easy to use dumpster unit weight calculator
Transparency is of the utmost importance
Don't hesitate any longer, roll with the greatest company in the industry
Earn Up To $50 | Share / Like Below
Click To Call 1-888-792-7833
Click For Email Quote
10 Yard Dumpster (2 TONS) 4,000LBS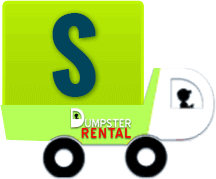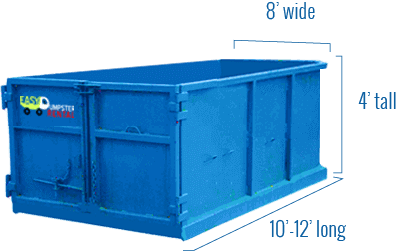 Easy Dumpster Rental
20 Yard Dumpster (3 TONS) 6,000LBS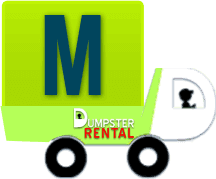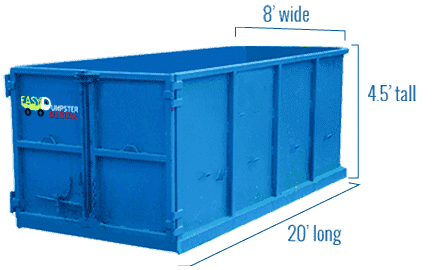 Easy Dumpster Rental
30 Yard Dumpster (4 TONS) 8,000LBS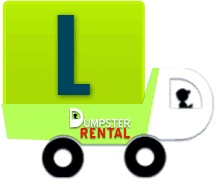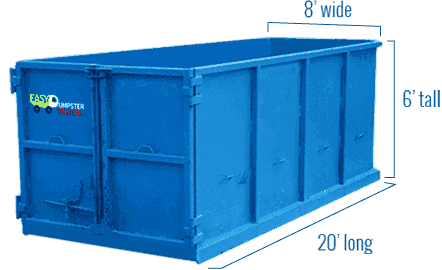 Easy Dumpster Rental
40 Yard Dumpster (5 TONS) 10,000LBS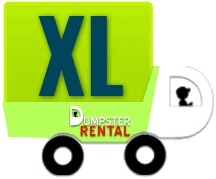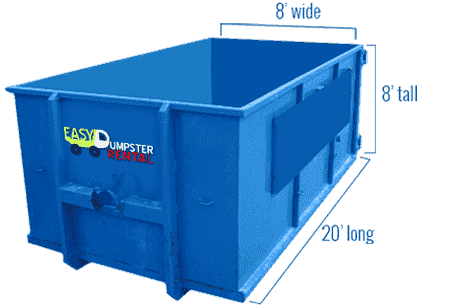 Easy Dumpster Rental
Landfill In Smithfield, RI
The Central Landfill manages household trash that is generated by all Rhode Island municipalities, including Smithfield, RI. The landfill occupies 1,200 acres on Shun Pike in Johnston, Rhode Island. Nearly 2,500 tons of waste generated by residents are taken to the landfill.
Central Landfill
65 Shun Pike
Johnston, RI 02919
401-942-1430
Hours:
Monday through Friday from 6:00 a.m. to 3:45 p.m.
Saturday from 6:00 a.m. to 12:00 p.m.
Call 401-942-1430 for information on materials to be taken to the landfill.
Recycling In Smithfield, RI
Recycling is important in Smithfield in order to avoid fees levied by the state, the resulting is fewer taxes. Curbside collection of regular garbage will not be provided to residents who do not recycle. Clean and place recyclables in carts then set out for collection. Leave carts outside until they have been emptied.
Recyclable materials:
Paper and Paperboard
Steel Cans
Newspaper
Glass bottles
Corrugated Cardboard
Plastics bottles
Aluminum Cans
Magazines
Non Recyclable materials:
Pet food
Charcoal bags
Fertilizer bags
Frozen food container boxes
Wrapping paper
Facial tissues
Carbon paper
Photographs
Plates
Napkins
Waxed paper
Paper towels
Neat Facts About Smithfield
Smithfield was founded around 1731 and is a very historic and charming city. With a current population of 21,000, it is home to Bryant University, which was established in 1863. The college has an enrollment of 3,600 students. The land for a new university was donated by Earl Tupper, who was an alum of the school and founder of the famous Tupperware Company. Some famous people from Smithfield include Peleg Arnold, who was a delegate to the Continental Congress, Elizabeth Buffum Chace who was an activist in the anti-slavery movement, and Gina Raimondo, a graduate of Harvard, Oxford, and Yale. She holds the distinction of being the first women governor of Rhode Island and served between 2011-2015.
Hazardous Waste Disposal In Smithfield, RI
Eco-Depot is a free hazardous waste collection program for Smithfield and individuals living in other towns in Rhode Island. For more information on dates, location and type of waste accepted at these events visit rirrc.org.
Here is a list of items classified as hazardous:
Ammonia
Roach killers
Antifreeze
Chlorine bleach
Arsenic
Artist paints
Carburetor cleaner
Aerosols
Batteries
Automotive
Batteries, Household
Antibacterial products and disinfectants
Automotive oils
Brake fluid
Insect killer
Boating waste
Propane tanks
Charcoal
Chemicals
Fire extinguishers
Contact cement
Drain cleaner
Engine degreaser
Fluorescent light ballasts
Epoxy
Fertilizer
Chemistry sets
Flares
Flea Killers
Fluorescent light bulbs
Hobby chemicals
Fluorescent light tubes
Fuel filters
Garden pesticides
Fungicides
Glue
Mercury
Formaldehyde
Hair color
Hair spray
Indoor pesticides
Kerosene
Lead-based paint chips
Lice shampoo
Mothballs
Lead-based paint
Motor oil
Bulk Waste In Smithfield, RI
Bulky items, metal, and white goods are collected on the 1st Friday of the month.
Access the request form for pick-up of bulky items, metal and appliances here. Call 233-1034 ext. 105 for more information.
Yard Waste Pickup
Yard waste refers to shrubbery, brush, leaves, branches and grass clippings. The collection is done from April through to the end of May, semi-weekly June through October, and weekly November through the first week in December. Visit the website for yard waste collection rules.
A Few Questions With Brilliant Answers On The Roll-Off Rental Process
We get quite a few questions every day concerning the process of renting a front load dumpster. So we have decided to answer some of the more common questions. We hope that this will give you a deeper understanding, take away the mystery of our industry and how we run our company. And as a result of this enlightenment, you can make a well-informed decision. And don't forget to read stories of how delighted our customers are with our company.
I am a little confused about the nomenclature you use within the dumpster industry?
All the words we use for dumpster are the same thing. Like all industries, we have come up with certain words to describe the same object. So terms like rolloff, bin, container, can, front load unit, canister are all synonyms of a dumpster. But it would get quite repetitive especially when you are writing an article about the industry using 'dumpster" in every other sentence.
Can I get same day service if needed?
Yes, you can. We understand that emergencies come up and we are here to help. But please call us first thing in the morning so we can make the necessary arrangements. Typically we would like 48 hours. However, we do make exceptions, especially when a disaster hits an area. And keep in mind that we service both residential market and the construction industry.
I am not sure where I should place my bin?
Usually, there are 3 options. Your front or backyard, the driveway or the street. Depending on the job it could be either of those 3 options. For instance, if you are doing a re-roofing project, you would like the rolloff unit to be as close to the house as possible. The best place is to put the bin in the street. This will be the ideal location to minimize any damage to your property. And to that end, we strongly recommend that you go to your local lumber yard to buy some plywood or planks to place under the wheels of the can. If you following this suggestion it is highly unlikely you will have any damage.
How do I pay for the roll-off unit rental?
We accept most major credit cards including MasterCard, Discover Card, Visa, American Express and PayPal.
Should I be home on the delivery day?
We strongly recommend that you or someone be there. Just in case we run into problems with the placement of the container. For example, sometimes when we talk to customers on the phone they forget how narrow an entrance might be to the backyard due to the fact that the neighbor property line was closer than they thought. So for reasons like these we feel it is a good idea to be there. We only desire happy outcomes.
How long can I keep a rolloff unit?
Typically rental periods run 7 or 14 days. With that said, if you need the bin longer it will be no problem. Just give our office a call before the rental period ends so you will not receive any late fees. We will do everything in our power to make you happy and have a great experience with us.
And don't forget we have a FAQ page that goes more in depth and of course, you can always give our office a call if you don't find your question there. Thank you for considering using Easy Dumpster Rental. You will not be disappointed.
It's that easy!
Call Our Team Now
1-888-792-7833