Dumpster Rental in Central Falls, RI
Our Roll-Off Rates Are Numero Uno
Click To Call 1-888-792-7833Click For Email Quote
How We Can Give You Preeminent Service In Cental Falls:
We strive every day to provide our customers with the absolutely the best in customer service. Our highly trained and motivated staff has only one purpose and that is to ensure that you get exactly what you want.
We provide heavy duty construction-bin containers
No hassles and a headache free ordering process
A FAQ page to give you insight into our company policies
Call now for same day service in Central Falls and surrounding cities
Request an online bin quote for free or give us a call
Dumpster Rental Pricing in Central Falls is Based on Many Factors
To Receive The Lowest Pricing, Call For A Customized Quote Now 1-888-792-7833
Save With Us Between $10 And $95 On Your Canister Rental Cost:
If affordable pricing is important to you, then Easy Dumpster Rental is the company you should call first. We guarantee our prices and no one can compete with us on getting the very best deal on rental dumpsters.
The lowest bin prices in the industry, bar none
Let us help you save valuable time and money
All of our fees are upfront with no hidden charges
An easy to use dumpster weight calculator
Years of experience with industry contacts enable us to pass on lower prices
Earn Up To $50 | Share / Like Below
10 Yard Dumpster (2 TONS) 4,000LBS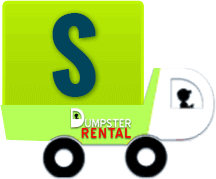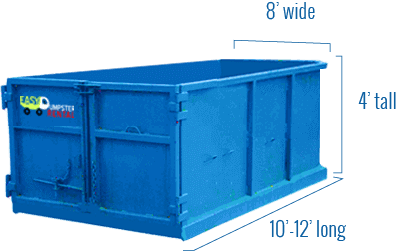 Easy Dumpster Rental
20 Yard Dumpster (3 TONS) 6,000LBS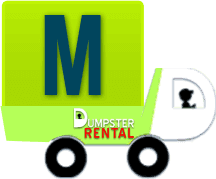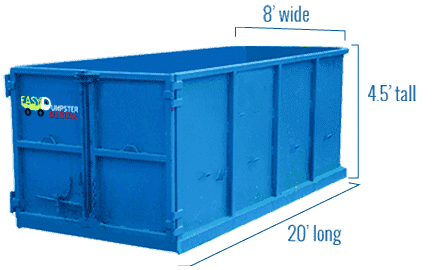 Easy Dumpster Rental
30 Yard Dumpster (4 TONS) 8,000LBS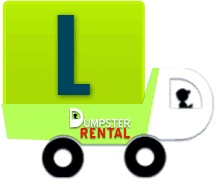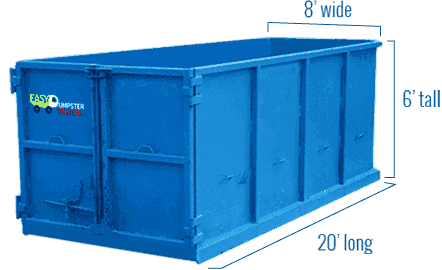 Easy Dumpster Rental
40 Yard Dumpster (5 TONS) 10,000LBS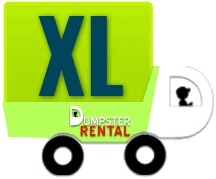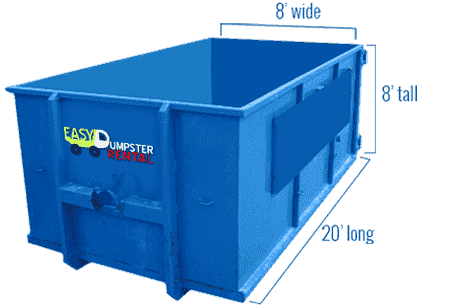 Easy Dumpster Rental
Landfill Location Central Falls, RI
Central Falls is a city that is located in Providence County in the state of Rhode Island. Residents that have household trash that they need to dispose of outside of their regular collection schedule can contact the Central Falls Public Works Department or make use of the
Rhode Island Central Landfill.
65 Shun Pike
Johnston, RI 02919
(401) 942-1430
The Central Falls Public Works Department provides curbside household trash collection services to all eligible residents.
Central Falls Public Works Department
1280 High St
Central Falls, RI 02863
(401) 727-7466
These household trash collection services vary from street to street and occur once a week on the following days: Monday, Tuesday, Wednesday, and Thursday.
Recycling In Central Falls
Recyclables are collected curbside, just like regular household trash in Central Falls. The Central Falls Public Works Department provides these curbside recycling collection services on the same days that regular trash is collected.
Residents that need an alternative way to dispose of recyclables (aside from curbside collection) are asked to contact the Central Falls Public Works Department for information on where their recyclables can be dropped off.
Central Falls Public Works Department
1280 High St
Central Falls, RI 02863
(401) 727-7466
Other Facts About Central Falls
Central Falls with a population of 12,000 residents and an area comprising only 1.30 square miles, it is one of the most densely populated cities in America. The city was incorporated in 1730 and has become a very diversified city with residents from over 100 countries being represented. The town boasts many National historic sites including Central Falls Mill Historic District and Valley Mill, Office and Bath House. Some well know people from Central Falls include Michael Breault, who co-designed the computer game, "Pool of Radiance," two-time Tony Award-winning actress Viola Davis, and aviation pioneer, Jack McGee. 
Household Hazardous Waste
The Central Falls Public Works Department does not manage the collection and/or disposal of household hazardous waste in the area. This responsibility instead falls onto the Rhode Island Resource Recovery Corporation.
Any resident of Central Falls that finds themselves in possession of any type of household hazardous waste is urged to contact the Rhode Island Resource Recovery Corporation for information on how they can go about disposing of said household hazardous waste.
Rhode Island Resource Recovery Corporation
65 Shun Pike.
Johnston, RI. 02919
(401) 942-1430
Monday – Friday: 6:00am – 3:45pm
Saturday: 6:00am – 12:00pm
Yard Waste
Yard waste (leaves, branches, grass, etc.) collection in Central Falls occurs on every Thursday between the months of April and December.
We Have The Lowest Prices and The Best Service In The Industry 
Easy Dumpster Rental offers an inventory of dumpsters that will handle all your needs. And we specialize in both the residential market and construction industry. With rolloffs that range in size from 10, 20, 30, and 40-yards, we can help you take on any project. Here is a list of the bins we provide:
10-yard bin:which is equal to 90 wheelbarrows worth of debris, can haul away your leaves, tree limbs, stumps, and any other yard waste. If you have completed a backyard remodeling job and have some dirt left over, or some tree limbs, this bin can be filled and take that these materials off your hands.
20-yard dumpster: has the capacity of 8 pickup trucks. So instead of running back and forth to a landfill with a pickup truck that is miles away, call us and we will make one trip for you and all your junk will disappear like magic.
30-yard container: can handle up to 12 pickup trucks worth of debris. Including a dumpster in any rehab job is plain smart planning. Perhaps you are thinking of putting a new roof over your head. We have dumpsters that are perfect for that job and you can put it nice and close to your home and threw the tiles from the roof into the dumpster. Perfect. Our dumpsters' can even handle concrete jobs when you decide it's time for a new driveway
40-yard rolloff: with the capacity of 16 pickup trucks worth of materials, this roll-off can handle any building or high-rise project you can imagine. Plus, renting from us is a snap. Give us a call and tell us a little about your project. We will have a quote in 2 minutes. And we will match or beat any competitors price. We realize that the construction business operates on strict timetables. So, with that in mind, we guarantee that our container will be on your site precisely when you need it. And we will do the same on the pickup day. And if you are in a hurry, we offer same day delivery.
No matter what burdens you are facing when it comes to hauling away junk, Easy Dumpster Rental has the rolloff to get the job done. We are up to the task. We have been renting dumpsters for over 15 years, so we have a pretty good idea on how things operate. And, we have rented over 100 thousand dumpsters to customers like you. Count on us to get the job done in a timely manner with the lowest pricing model in the industry.
Please call us today, and find out why thousands of repeat clients look to us every year to help them get the job done right.
It's that easy!
Call Our Team Now
1-888-792-7833