Dumpster Rental in Florence, SC
Don't' be "Dumped" on, call us for Value!
Click To Call 1-888-792-7833Click For Email Quote
We are head and shoulders above the competition:
We take serving you with pride. Our ethos is to provide each customer with value added service and go out of our way so that you have a pleasant experience. We want our clients to be completely satisfied.
No heartburn when you rent from us
Providing value is in our blood
Residential or Construction dumpsters
Streamlined renting process
Don't hesitate please call us now for the best deal
Dumpster Rental Pricing in Florence is Based on Many Different Factors
To Receive The Lowest Pricing, Call For A Customized Quote Now 1-888-792-7833
Do you want to save up to $100? I'm sure you do. Call now!!!
Easy Dumpster Rentals is easy on the pocketbook. You can start saving right now by sharing this page to your favorite social networks and earn up to $50 below.
We have a great pricing model
No hidden fees or games
Get a qoute in the blink of an eye
Fast and dependable service
Save and prosper when you employ us
Earn Up To $50 | Share / Like Below
dumpster rental
roll off rental
best price
10 Yard Dumpster (2 TONS) 4,000LBS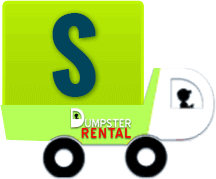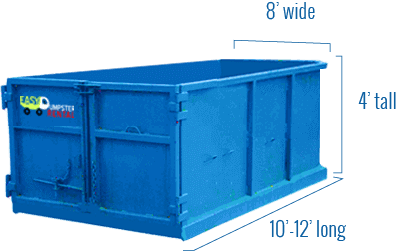 Easy Dumpster Rental
20 Yard Dumpster (3 TONS) 6,000LBS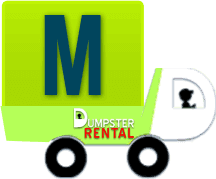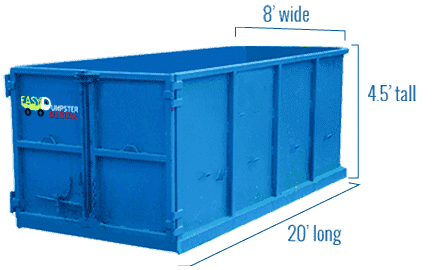 Easy Dumpster Rental
30 Yard Dumpster (4 TONS) 8,000LBS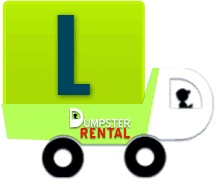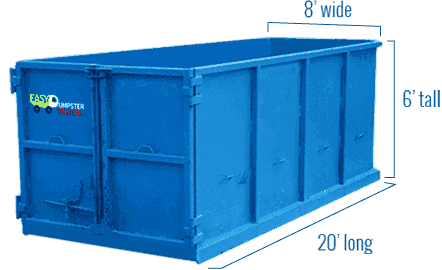 Easy Dumpster Rental
40 Yard Dumpster (5 TONS) 10,000LBS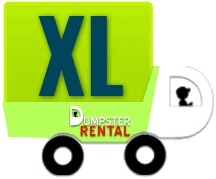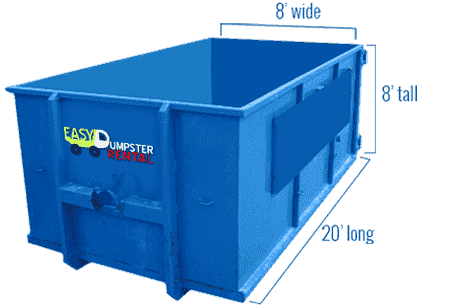 Easy Dumpster Rental
Landfills and Drop-off Centers in Florence
The city and county of Florence maintains 15 manned drop-off centers according to both the County of Florence website and the South Carolina Department of Health and Environmental Control. Both sites contain tons of useful information. Please refer to the above websites for the drop-off center(s) closest to you.
All sites have the same hours of operation.
Open: Monday, Wednesday, Friday, and Saturday: 7am-7pm
Closed: Sunday, Tuesday, and Thursday
For questions or concerns, the Recycling Coordinator is located at:
843 N. Irby Street
Florence, SC 29501
(843) 292-1603
It is worth your time to call ahead if you have any questions concerning what is acceptable to drop-off. And to inquire about any fees and permits that may be needed. Don't make the mistake of driving to one of these sites and only after arriving you discover that what you wanted to drop-off wasn't acceptable and now you have to drive clear across town to another location.
Frequently Asked Question Regarding Dumpster Rentals
Many people would like to rent a dumpster but have questions they would like answered so that can better understand the process. We desire you to be comfortable in renting so we have provided a few regularly asked questions with some good answers.
How long can I keep the dumpster?

Typically dumpsters are rented for either 14 days or 30 days. However, we will accommodate you until the project is finished.

Will the dumpster damage my driveway or lawn?

Due to the weight of the dumpster, that is a possibility. However, we recommend having some plywood handy to put under the wheels. This will help minimize any damage.

How far out in advance do I need to order a dumpster?

We like up to 48 hours notice. However, under certain circumstances, the sales representative can get the dumpster delivered sooner.

Is it necessary for someone to be present on the delivery day?

No, it's not. But under special conditions, if you have special placement concerns it is advisable to have someone present. Make sure if you live in a gated community you have made arrangements with the homeowners association that we will be delivering a dumpster. Also, if there is a locked gate we must get through, please ensure is it unlocked. If you have a dog, try to keep it in the house or tied up so the dog will not interfere with the delivery.

What are my payment options?

We accept most major credit cards. Including Visa, Mastercard, American Express, Discover Card, and PayPal.

Can I place a rolloff dumpster container in the street?

Each location varies. What may be permissible in Cleveland may break the law in Florence. It is a good idea to check with your local government and/or homeowners association to be absolutely certain.

Are there any items that I can't put into the dumpster?

Generally speaking, hazardous waste is against the law to put into any container. It is a good idea to talk to our sales representatives and they will be able to share with you what is or isn't allowed in the dumpster.
Here is Easy Dumpster Rental Frequently Asked Questions page. There are a few more questions. And if you have a question that you don't see on this page, then please call us, we will have an answer.
The following  is considered hazardous waste in Florence
Household hazardous waste is a big contributor to the pollution of our cities and states. So, please read the list below with this in mind. And try to take preventive measures to eliminate or find alternative products so we can live in a greener environment. We all can do our own little bit to help improve the air we breathe. Our lakes and rivers are constantly under assault. If we desire to keep enjoying the outdoors it is in the whole community's best interest to prevent any more damage before it is too late. Act now and save our lifestyles, and consider future generations. Help leave a lasting legacy for both our children and grandchildren to enjoy.
Bug sprays
Moth repellents
Rat baits
Fluorescent bulbs
Bleach
Plant insecticides
Adhesives.
Disposal sites for hazardous waste in Florence
The city and county of Florence have provided a great service for their residents by developing 15 drop-off sites. On the South Carolina Department of Health and Environmental Control website, they have listed not only the 15 sites but also 13 places you can take used motor oil. A few of this places include:
City Fire Station, West Palmetto Street
Advance Auto, 1802 West Evans Street
Jiffy Lube, 2189 West Evans Street
Walmart Tire and Lube Express Center, 2014 South Irby Street
The 15 waste sites also accept the following items:
Electronics
Televisions
Computer
The South Carolina Department of Health and Environmental Control has some interesting information on Radon. This undetectable gas can find it's way into our drinking water, and it has the potential to cause cancer. There are two ways you can test for Radon in your home drinking water. And you can order these test free of charge on the Radon website.
Short-term test kits
Long-term test kits
The short-term test is used to get a quick result or snapshot of the condition of your drinking water. The long-term test which covers a period of over 90 days gives a better picture of the drinking water. So it may be a smart move to have your water tested and make sure you and your family our safe.
Recycling in the city and county of Florence
If you are a resident of Florence or Florence County and you are not aware of the many recycling facilities and initiatives available to you, you most be sleep walking. This area is up to its knees in recycling centers 15 to be exact, and that is not including the local fire stations or Walmarts. This county is recycling heaven.
The city has an initiative called E-Scrap Recycling. They mention 4 sites where electronics are accepted for recycling. Two of the 4 sites are located at:
Ebenezer Site, 359 S. Ebenezer Road, Florence
Lake City Site, 1228 E. Main St., Lake City
Florence also has a "Keep America Beautiful" organization which has special days for recycling and other information pertaining to the upkeep of the city.
They also have a day, called the "Great American Cleanup" where they partner with Best Buy and Palmetto Secure Document Destruction to bring and dispose of your electronics free of charge and document shredding also for free! This City of Florence site also provides some useful recycling information.
Recycling is vital to ensuring a vibrant and healthy city. Florence provides many great opportunities to keep this city flourishing. Education is the key to survival and Florence is going beyond the call of duty to make sure every resident is aware of the importance of recycling.
Recycling endeavors and the desire to recycle impacts communities so deeply that most people are not aware of the many benefits it provides. From conserving energy, creating jobs, to improving property values, the positive outcomes of recycling reach into all the residents of community lives. And this is what recycling is all about. Making for a more desirable and livable planet.
It's that easy!
Call Our Team Now
1-888-792-7833