Dumpster Rental in Myrtle Beach, SC
The Best trash Dumpster Rental Cost!
Click To Call 1-888-792-7833Click For Email Quote
Our Dumpster Business is Second to None:
If you are looking for a rental company that still believes in old-fashion values, then simply look no further than Easy Dumpster Rental.
Integrity and honest are words that mean something to us
Trust us to bring value to all your rental needs
Over 15+ years of business speaks volumes
Sales reps with first-hand knowledge of the industry
Our pricing model is a boon for you
Dumpster Rental Pricing in Myrtle Beach is Based on Many Factors
To Receive The Lowest Pricing, Call For A Customized Quote Now 1-888-792-7833
Want to save money on your rolloff rental? Call now and save up to $90:
When EasyDumpsterRental states that it will save you money, it is not a joke. We pride ourselves in delivering the best rental for your buck and the buck stops here. We will not invade your bank account by taking extra bucks.
Saving you money is prima facie, just call us and discover for yourself.
Bottom line flat rate prices that will put a smile on your face
We can answer any question you have with the confidence of longevity in the biz
Make your trouble ours to fix and at a price that cannot be beaten
Stop procrastinating. Call us now and Save!!!
Earn Up To $50 | Share / Like Below
Click To Call 1-888-792-7833
Click For Email Quote
10 Yard Dumpster (2 TONS) 4,000LBS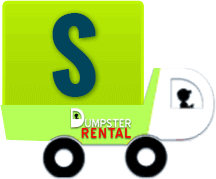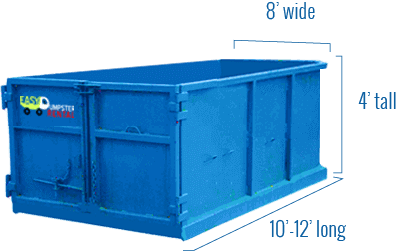 Easy Dumpster Rental
20 Yard Dumpster (3 TONS) 6,000LBS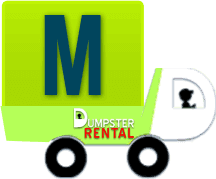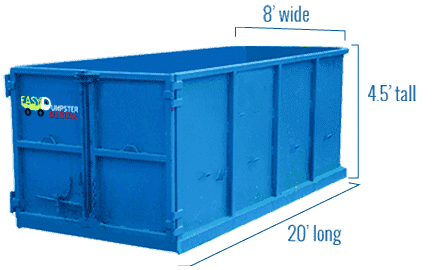 Easy Dumpster Rental
30 Yard Dumpster (4 TONS) 8,000LBS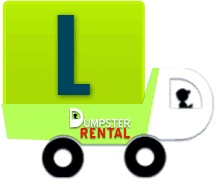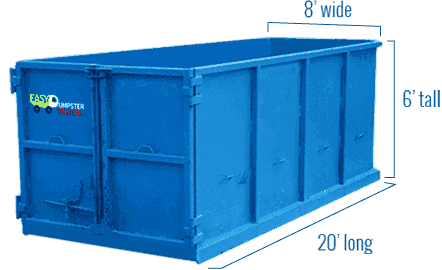 Easy Dumpster Rental
40 Yard Dumpster (5 TONS) 10,000LBS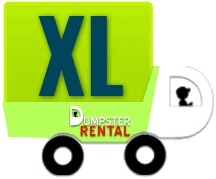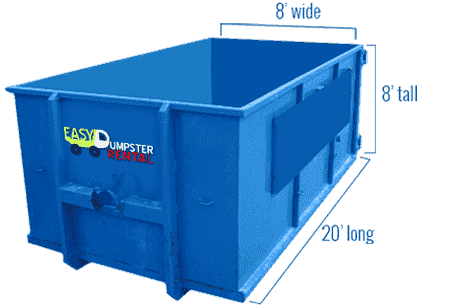 Easy Dumpster Rental
Local Landfills in Myrtle Beach
The City of Myrtle Beach is located in Horry County. The landfill is under the management of the Horry County Solid Waste Authority. The landfill is located at:
Municipal Solid Waste (MSW), Construction & Debris (C&D)
Landfills and Yard Waste Facility
1886 Hwy 90, Conway, SC
(843) 347-1651
The hours of operation are:
September to May; Monday-Friday
6 AM – 4:30 PM for all material
September to May;Saturday
6 AM – 2:30 PM for all material
June to August; Monday-Friday
5 AM – 4:30 PM for MSW only
6 AM – 4:30 PM for all other material
June to August; Saturday
6 AM – 2:30 PM for all material
As you may have noticed, pay attention to the monthly timetables of operations.
The Solid Waste Authority or SWA is using cutting edge technology. The methane gas that is a byproduct of most landfills is being used to power homes throughout Horry County. This a great example of putting harmful gasses to work for you. Since 2002, Myrtle Beach holds the distinction of being South Carolina's first "Green Power City". This is the kind of leadership and initiatives every city in the country should strive towards. Transferring hazardous waste and gasses into a practical environmental solution.
The Easy Dumpster Rental Difference
A lot of companies like to brag that their company is the best. But can they really compete with what we have to offer? We doubt it. When you have been in business for over 15 years, either you are very lucky or you are offering value, reliability, a strong, repeat customer and referral base. But most importantly, you feel like you received outstanding service at a great price point.
Easy Dumpster Rental has guaranteed prices. And in addition, we will match or beat our competitors pricing. Pricing is an important consideration when considering who to rent from. However, there are many factors to take into account in the decision process.
We offer on time delivery and arrangements can be made to get the dumpster to you in the same day if needed. We can get you an instant quote and get you the exact bin size you need. We take the guess work out and use a weight calculator. Our sales team will not try to over sell you to make an extra buck. We use a flat rate pricing model with no hidden or surprise fees. And speaking of our sales reps. They are not some kids we recruited off the streets. They all have experience in all facets of the industry. So we mean it when we say Easy Dumpster Rental has a highly qualified sales team.
We can keep going on like this all day long. But we suggest, give us a call, talk to our sales reps and discover for yourself, that you can't find a better rental service in the country. You can bank on it.
What is Considered Hazardous Waste in Myrtle Beach
Many times when we think of hazardous waste we think of giant companies spewing huge amounts of pollution into our skies or dumping toxins into our rivers or lakes. But this isn't the only scenario when it comes to hazardous waste. There is a place just as sinister and that my friends is what you find in your own house or garage. These are commonly referred to as household hazardous waste. And these products are just as threatening to our environment as the industrial giants and the hazards they present.
Here are a few products considered hazardous:
Diesel fuel
Gas/oil mix
Bleach
Glues
Furniture strippers
Paint removers
Driveway sealer
Be alert and read labels. Be careful what you bring into your home. There are many products that can be used in lieu of the hazardous ones. Do a little searching online and you will be amazed how many replaceable items you can find to keep your family safe.
How to get rid of hazardous items in Horry County
On the Horry County SWA website, they have a facility that is available to the public to use to dispose of their household hazardous waste. This site is located at:
Hazardous Household Waste Facility
1886 Hwy 90, Conway, SC
(843) 347-1651
8 AM – 3 PM, 3rd Saturday of every month (or by appointment)
They have also provided a list of accepted materials including but not limited to the following:
Gasoline
Batteries
Oxidizers
Weed killers
Flammables
Paints
Poisons
It would behoove you to take a look at this site for more materials that are accepted and other information that you will find helpful. This is a free service provided by the county, so please take advantage of this offer and ensure that you are disposing of these harmful products in a responsible manner.
If these products are not handled properly they can have a detrimental effect not only in your home but the wider ecosystems in general. Always read the labels of any of the listed products so that you do no harm to yourself or family. If you are using indoor pesticides make sure you following the instructions. Use a mask and ensure you have properly ventilated the home before coming back into that particular space. Be extra careful around any flammable products, it would be a tragedy to cause an unnecessary fire. Be smart and safe. Prevent any of these products going into places that they do not belong. For example, putting old or unused medicines down the drain. Call the county to ascertain the proper disposal method. Most likely the county can handle the disposal of any medications.
Myrtle Beach and Horry County Recycling Centers
The City of Myrtle Beach Solid Waste Department offers curbside recycling and you can find more information about the recycling program there.
Myrtle Beach City Hall
937 Broadway Street
(843) 918-1000
Myrtle Beach works in conjunction with Horry County Solid Waste Authority. They have a Recycling Convenience Center located at:
Recycling & Convenience Center
1886 Hwy.90,Conway, SC
(843)347-1406
7AM-7PM daily 
Horry County has a Construction and Demolition Recycling Facility.
Here they will take items such as:
The Solid Waste Department has a page which helps you find places to recycle materials. This is very helpful in discovering locations that will accept the hard to get rid of stuff.
For example, if you needed to get rid of E-Waste, which includes computers, printers etc… they can be recycled at any of SWA's 24 Convenience Centers. The County of Horry makes it simple to find a place to recycle and will encourage people to be more active in keeping the environment safe for generations that follow.
The value of recycling cannot be dismissed. It is vital that we all take part to keep our cities cleaner and more liveable. Many times we go to our beaches and see plastic bottles in the sand and it is one big eyesore. Eventually, these plastics get into the water and slowly release toxins. It is gradually killing our ecosystems and we need to fight back. If we don't we will not be able to enjoy our oceans, rivers, and lakes. And soon, all our drinking water will be so tainted that it will not be fit for consumption. If you see litter pick it up and help keep our cities a little cleaner.
It's that easy!
Call Our Team Now
1-888-792-7833