Dumpster Rental in Rock Hill, SC
Enjoy Great Saving on a Trash Rolloff Rental!
Click To Call 1-888-792-7833Click For Email Quote
Our Dumpster's Service is Absolutely Numero Uno :
Value and big savings are the reasons so many people rent from us. Our mission is serving the customer with the highest level in the sanitation industry.
Value-added is just not a catchphrase
Variety of dumpster sizes to choose from
On time every time service
Same day service available
Why waste time? We understand the value of time
Dumpster Rental Pricing in Rock Hill is Based on Many Factors
To Receive The Lowest Pricing, Call For A Customized Quote Now 1-888-792-7833
Rent from us now and save up to $60:
EasyDumpsterRental in Rock Hill offers rock bottom pricing. We realize the economy is like a roller coaster. In a slow down periods, we all look for low pricing. With that in mind, we can help you keep more of your earnings.
When we give you a quote, you can rest assured that is your final price
No hidden fees
You will become a repeat customer
The industry falls short when compared to us to meet your needs
Save your money and call for exclusive service
Earn Up To $50 | Share / Like Below
Click To Call 1-888-792-7833
Click For Email Quote
10 Yard Dumpster (2 TONS) 4,000LBS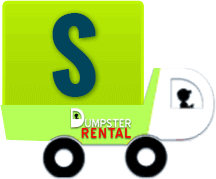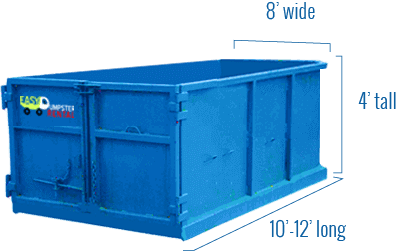 Easy Dumpster Rental
20 Yard Dumpster (3 TONS) 6,000LBS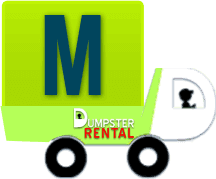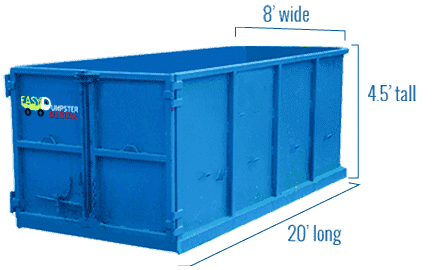 Easy Dumpster Rental
30 Yard Dumpster (4 TONS) 8,000LBS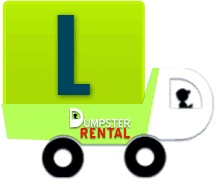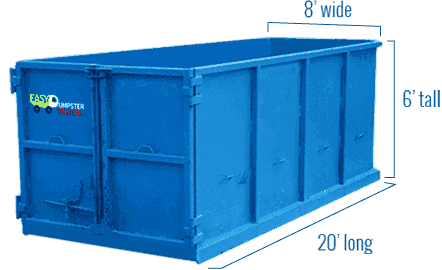 Easy Dumpster Rental
40 Yard Dumpster (5 TONS) 10,000LBS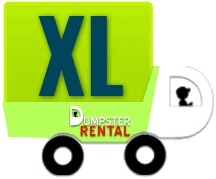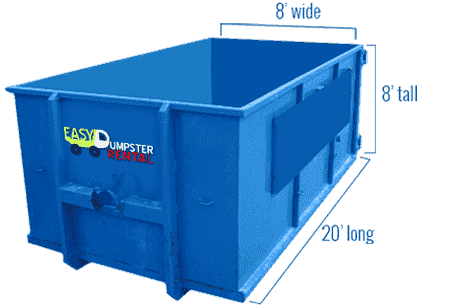 Easy Dumpster Rental
Rock Hill Landfill Facilities
The city of Rock Hill is located in York County. They provide for the residents a Solid Waste Collection and Recycling service. The Solid Waste facility is located at:
289 Public Works Rd, York, SC 29745
Phone:(803) 628-3186
Hours of Operation:
7:00am – 7:00pm
Closed on Wednesday's and Sunday's
The Solid Waste Department oversees the operations of the 16 Solid Waste and Recycling Centers that are located conveniently throughout the county.The county has provided this map to help you locate the closest center to your home.
The county holds periodic hazardous waste collection events. For example, where you can drop off hazardous materials. For information on this event contact:
York County Collection & Recycling
803-628-3181
They will also inform you what they will or will not accept. And offer solutions to disposing of hazardous waste.
The Department webpage gives you all the locations of the waste and recycling facilities and the addresses.
The Solid Waste Department operates a quarterly hazardous waste collection day for residents of York County. They also provide educational events to help give residents a clearer understanding of dealing with hazardous waste.
Residents should become or should be familiar with the resources The Solid Waste Department offers. Hazardous waste if not treated properly can cause pollution, emit methane gas; a known carcinogen, and can cause leachates to seep into our underground water sources, contaminating the water we drink. So, it is incumbent on you to learn as much as you can on these potential environmental issues.
What are Pesticides and the Risks that They Present
Pesticides are made up of both active and inert ingredients. The active ingredients are the destroying or killing agent in the pesticide. The inert materials act as solvents and make it simpler to apply the substance. They also enable the product to have a longer shelf life so to speak because of the effects of sunlight. Because of Federal Law businesses do not have to divulge what inert substances are in the pesticide.
The risk of pesticides is the level of toxicities. There are three levels of toxicity. And the product label should contain one of these following three levels:
Caution: Is at the lower end of the toxicity spectrum
Warning: Is in the middle of the spectrum
Danger: Is the highest level of toxins in the product.
Below are some tips on minimizing pesticide risks:
Read the product label first and it will instruct if you need to wear a mask, gloves, etc…
Only use the amount of pesticides the label suggests. Do not risk overexposure
The label will tell you when it is safe to re-enter a space
If you are using a yard service or doing it yourself to lay down granular fertilizers, take precautions with both children and pets until the granules have dissolved.
If you would like more information on this subject please contact National Pesticide Information Center. Their phone number is: 800-858-7378. Or, visit their website.
List of Household Hazardous Waste
Don't be fooled, household hazardous waste can be just as dangerous and harmful to the environment than any other so called hazardous materials. If precautions are not heeded, in the use of these products, and they are not disposed of properly they can wreck havoc on our ecosystems. Plastic bags are made up of petrol chemicals and take forever and a day to decompose. These chemicals slowly find their way into our underground drinking water and can have a devasting effect on our health. Find a substitute like a tote bag. But if you use a cloth tote bag, take the time to put into the wash.
Below are some bullet points of some hazardous wastes that you use every day.
Glues
Pool chemicals
Antifreeze
Mercury thermometers
Transmission fluids
Rat poisons
Lighter fluid
Please go the EPA website and do research on these and other products. Prevention is the first step to protecting your family and community. Just don't throw these items into the regular trash bin. If you are not clear on how you should dispose of these items contact:
The York County Solid Waste Collection and Recycling Center. They can be reached at:
(803)628-3181
How to Dispose of Hazardous Waste in Rock City
The County of York has 16 Collections and Recycling Centers throughout the county. They also, of course, provide the city and addresses so you can find the nearest center. There is also a FAQ's page on the same site where you can find the list of recycling centers.
4 times a year the county supports a hazardous waste recycle event to help residents rid their homes of these materials. Contact The Solid Waste Department for information when the next event occurs.
The Solid Waste Department does not offer commercial or business collection services. However, they can deliver their waste to the:
York County Recycling Separation Center located in York off HWY 5.
To find out the hours of operation, items accepted and how to prepare materials for recycling, call the York County Solid Waste Collection & Recycling Center at:
(803)-628-3181
Monday – Friday
7:00am – 4:00pm
Recycling in Rock Hill 
The Rock City Hall Garbage and Recycling webpage is a great place to begin your journey to the ins and outs of recycling. The City Hall has prepared a site to help anyone to discover what, where, and how to recycle. So if you are new to recycling or just have questions about how to dispose of a particular item this is the place to start.
The City Hall is located at:
155 Johnston Street
(803)329-7000
The city has prepared a reference guide that instructs residents in garbage collection and what can be recycled.
Some of these items include:
Plastic milk jugs
Plastic soda bottles
Aluminium cans
All colors of glass jars
Cartons
Detergent bottles
Newspaper
Please visit their website for a complete list of recyclable materials. Be advised that plastic bags or styrofoam cannot not be recycled. Take your plastic bags to your local grocery store. If you have metals please call customer service for a pickup. Their number is:
(803)325-2500.
Brown yard carts are provided to residents for their yard waste for curbside pickup. The site also has an article on how to compost.
The city also provides a curbside service for picking up dead animals. Bulky items can be placed at the curb for pickup. No construction debris, concrete items, rocks, or dirt should be left at the curb. Neither can electronic items. All these items must be taken to one of the 16 York County Collection and Recycling Centers.
Recycling is everybody's responsibility. Help keep Rock Hill looking and staying beautiful. It is ever citizens civic duty to recycle. And the many benefits helps ensure a cleaner, vibrant city.
It's that easy!
Call Our Team Now
1-888-792-7833