Dumpster Rentals in Bartlett, Tennessee
Rolloff Rentals That Will Save You Tons of Money
Click To Call 1-888-792-7833Click For Email Quote
Why our Dumpster Rental Service in Bartlett is Second to None:
We have rented over 80,000 dumpsters over the years. And you can't be renting that many dumpsters if you aren't doing something right. We offer the best customer service and offer a highly trained staff that has the experience.
Highly trained sales reps that will help you navigate the rental process with ease.
Dependable industry contacts that have worked with us for years
A process so streamlined you can get a quote online in minutes
You can order a pick up online and that will be on time
Reliable service that will keep you coming back
Dumpster Rental Pricing in Bartlett is Based on Many Different Factors
To Receive The Lowest Pricing, Call For A Customized Quote Now 1-888-792-7833
Call Now and Save With Us Between $10 And $150 On Your Dumpster Rental Cost:
One of the reasons for our success is following through on your rental requests with a sense of duty. We also want to save you money and have such a great experience that you will keep coming back to us for your rental needs.
No hidden fees or surcharges. All pricing is upfront
We guarantee both our prices and quality of service
We rent to both the residential and construction industries
Sales reps with extensive industry experience which means you will get outstanding customer service
Bartlett residents call now and save, and you will be happy you made the call
Earn Up To $50 | Share / Like Below
10 Yard Dumpster (2 TONS) 4,000LBS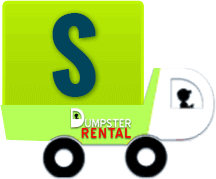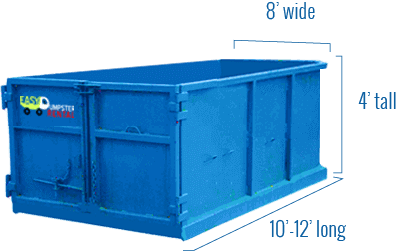 Easy Dumpster Rental
20 Yard Dumpster (3 TONS) 6,000LBS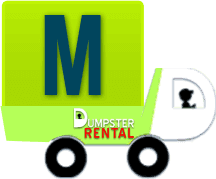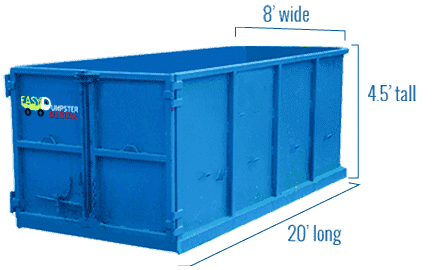 Easy Dumpster Rental
30 Yard Dumpster (4 TONS) 8,000LBS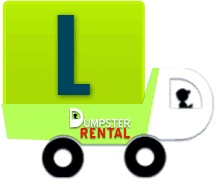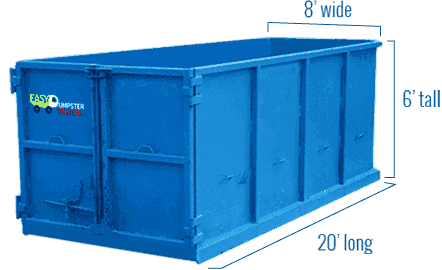 Easy Dumpster Rental
40 Yard Dumpster (5 TONS) 10,000LBS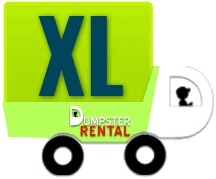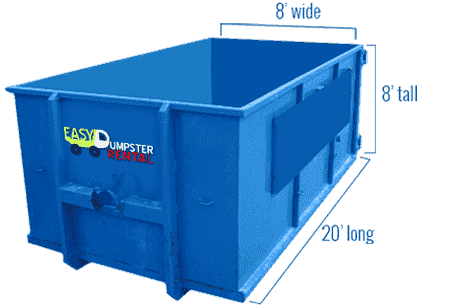 Easy Dumpster Rental
Landfill Location in Bartlett, TN
Bartlett city is located in Shelby County. The county's landfill is within city borders at the location below:
5250 Shelter Run Lane
Bartlett, TN 38135
Ph: 901- 385-6486
Sanitation Route Map
Hours of Operation
Monday – Friday: 7:00 am -3:00 pm
Recycling
Bartlett City offers tree recycle location to their residents.
Bartlett Recycles I
Solid Waste Complex
5250 Shelter Run Lane
which is north of Rivercrest Elementary School along Guffin Road see map
Hours: Monday – Friday, 7 a.m. to 3 p.m.)  This center provides assistance when personnel are available/requested.
Bartlett Recycles II
5890 Stage Road
just East of the Bartlett Station Municipal Center see map
This center is open 24/7
Assistance is available Monday – Saturday, 9 a.m. to 5 p.m.
Bartlett Recycles III
7662 Highway 70 see map
Assistance is not available at this center but is open 24/7
Hazardous Waste Material
Household Hazardous Waste for residents of Bartlett can be disposed at The Memphis and Shelby County Household Hazardous Waste Collection Facility  with a proof of residence.
Household Hazardous Waste Collection Facility
6305 Haley Rd.
Memphis, TN  38134
Hours
Tuesday & Saturday
8:30 am – 1:00 pm
(Excluding Holidays)
Yard Waste
Less than 3 heaping pickup loads of  yard waste can be disposed at the Bartlett Solid Waste Complex which is located:
5250 Shelter Run Lane
(901) 385-6486
Resident must bring proof of residency and make an appointment ahead of time. 
Loose Leaf Collection Season
During loose leaf season (Nov. 1 thru March 31), leaves may be placed unbagged on the neutral strip (between the curb and sidewalk) or on the road shoulder in a dome-shaped pile.
The Pros and Cons of Renting a Dumpster or Buying a Dumpster Bag
First of all lets start out with cons of purchasing a dumpster bag. Dumpster bags have limits on the size and what you can place in the bag. Dumpster bags come in one size and only one size. They are sold in 3 cubic yards or 600 gallons of trash. If you are going to be using the bag for heavier items you can only use 1/3 of the bag and if you have a project that is going to involve hauling away heavier materials such as concrete, asphalt etc, and you are going to have more that 1 cubic feet of these materials you are going to need more that one bag.
Now let's consider the cost of the dumpster bag. Typically, a dumpster bag at your local hardware store is going to cost you $30 or more. Then, you have to consider the price of someone picking up the bag to haul it off to the landfill for you. That can easily cost you $150 or more, for a total of close to $200. Plus, it is going to be harder fill because it doesn't have the rigidity of a steel dumpster. And, like it was mentioned above, if you are doing a project with heavier materials you are going to need more than one bag and of course, multiple pick ups. So, in the long run it is going to be more out of the pocket expenses that you really don't need.
Now let's consider a dumpster roll off from Easy Dumpster Rental. Renting a dumpster offers a better price point and has a lot more flexibility when it comes to what you can place in a bin. You can put any type of materials in a roll off except hazardous waste. Dumpster's range in size from 10, 20, 30, and 40 yards. A 10 yard dumpster is perfect for those small backyard projects and can hold up to 4 pick up trucks worth of dirt for example. Which by the way is 3 times the size of a dumpster bag. Where a 40 yard dumpster can hold up to 16 pick up trucks worth of materials. So, no matter what size job you need to tackle, Easy Dumpster Rental has you covered. Another thing to consider, dumpsters are not allocated for certain debris. Renting a dumpster bag over a traditional dumpster just doesn't make sense from a practical or economical point of view. We bring the dumpster to you and pick it up when you are finished. We offer flat rate pricing and no hidden fees or surprise surcharges. And you will be happy to discover that renting a dumpster is a lot cheaper in the long run.
Also, Easy Dumpster Rental, sales team is so highly qualified that they will take all the guesswork out of ordering a dumpster for you. When you call us we will ask a few simple questions about your project and plug all that information into our weight calculator. And we will be able to determine the exact size bin you need. You just tell us when you need it and we will be there. We will even tell you the best way to fill the roll off so you can maximize the space. So, in summation, make the right call and don't waste your time and money with a dumpster bag. A dumpster rental is by far the clearer choice.
It's that easy!
Call Our Team Now
1-888-792-7833