Dumpster Rental in Jackson, Tennessee
Dumpster Rental Costs That Will Save You Tons
Click To Call 1-888-792-7833Click For Email Quote
We offer the lowest prices for rentals in Jackson:
We don't take our customers for granted. Being in business for over 15 years we have come to realize how important customer retention is. So we treat clients like family & work hard to provide an excellent relationship.
We can help you with your junk disposable problems
Our sales staff is eager and friendly
Prompt service is guaranteed and it's a small price to pay
Affordable trash solutions
We hire only the very best sales representatives
Dumpster Rental Pricing in Jackson is Based on Many Different Factors
To Receive The Lowest Pricing, Call For A Customized Quote Now 1-888-792-7833
If you want the lowest possible price on a rental call now and save up to $50:
When you have been in business as long as we have you learn a few things on your journey. And providing low prices just isn't enough. you need to delivery on your promises. And we have for over 15 years and counting,
The words "can't be done" are not in our vocabulary
We rent to both the residential and construction markets
We offer free online quotes
Over 100k rentals and many are returning customers
Prices so low your accountant will be very pleased
Earn Up To $50 | Share / Like Below
Click To Call 1-888-792-7833
Click For Email Quote
10 Yard Dumpster (2 TONS) 4,000LBS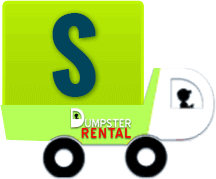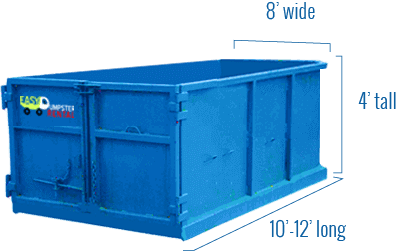 Easy Dumpster Rental
20 Yard Dumpster (3 TONS) 6,000LBS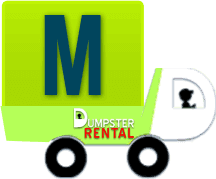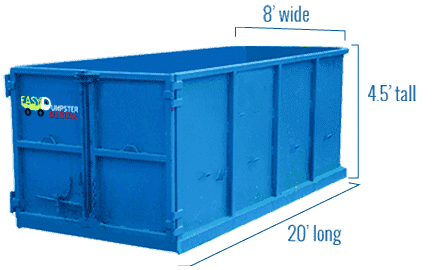 Easy Dumpster Rental
30 Yard Dumpster (4 TONS) 8,000LBS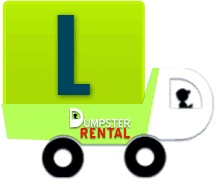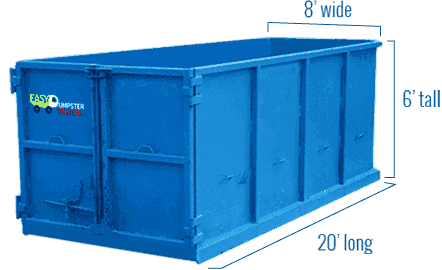 Easy Dumpster Rental
40 Yard Dumpster (5 TONS) 10,000LBS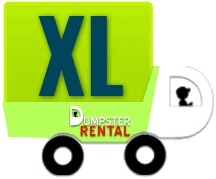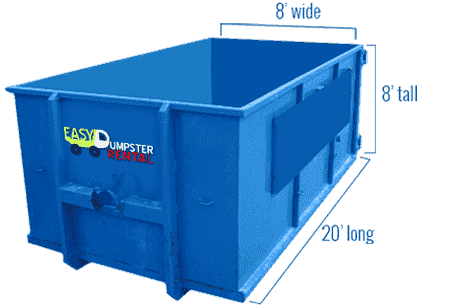 Easy Dumpster Rental
Landfill Locations in Jackson, TN
Jackson City is located in Madison County in Tennessee. The Jackson Madison County Landfill is located at the address below:
550 Aaron Long Rd
Jackson, TN 38301
(731) 424 – 6404
Hours of Operation
Monday to Friday: 8 am to 5 pm
Saturday: 8 am to 12 pm
Sunday: Closed
Here is a partial list of accepted items:
Asphalt
Glass
Metal
Sawdust
Wood chips
Unacceptable waste include
Fireworks
Asbestos debris
Electronics
Tires
Recycling
Recycling bins are placed at designated areas throughout the city where residents can take their recyclables. Bins can be found at these locations:
North Side Lion's Club
Us Highway 45 N, Jackson, Tennessee 38301
(731) 425-8365
Lowe's South
2071 S Highland Ave
Jackson, TN 38301
731-265-5399
Fire Station #2
1465 Riverside Dr.
Jackson, TN 38301
Contact 731 425 8545 with any questions regarding recycling bins.
Items accepted include:
Cardboard
Paper
Plastic jars
Plastic bottles
Unacceptable items include:
Batteries
Electronic waste
Cleaners
Hazardous Waste
The City of Jackson and the State of Tennessee arrange hazardous waste events that allow residents to dispose of hazardous waste around their homes. The events are generally held at Union St. behind the Farmers Market in downtown Jackson. All residents in Tennessee can attend the event free of charge.
A partial list of items collected at the events is listed below:
Thinner
Adhesives
Oil-based paint
Household cleaners
Items that will not be accepted include:
Medical waste
Smoke detectors
Latex paint
Ammunition
Call (731) 425 8545 for information on upcoming events or visit the website here.
Yard Waste
Curbside yard waste collection is available to residents. Tree limbs, cuttings and leaves should be placed at the curb for collection away from cable and phone lines. Please ensure that limbs do not exceed 4 ft. in length. Leaves should also be placed in bags and should not weigh more than 70 lbs. Contact (731) 425 8545 with questions about the program.
Bulk Items
Items that are too large and cannot fit in the regular garbage containers are collected by the city using special equipment that operate throughout the city. Contact (731) 425 8545 for more information.
How Do I Rent a Dumpster and Can you Walk me Through the Steps?
Renting a dumpster rolloff from Easy Dumpster Rental is the easiest process in the world. There is a reason our company name begins with "Easy". And we will answer a few common questions below and walk you through the process at the same time.
Why should I rent a dumpster in the first place?
If you have a project around the home and it involves eventually taking materials or junk to the local landfill, renting a dumpster rather that using a truck, is the most economical and practical way to complete a job of this nature. When you rent a dumpster, we will deliver and after you have filled the bin, we will pick it up and take it to the landfill for you. Or, you can use a truck and make a dozen trips to the landfill yourself. This will cause you to use up your valuable time and in the long run cost you more money. You may have to pay landfill fees every time you drop a truckload off. Save yourself both time and money by renting a rolloff from us.
What size dumpster do I need?
That will depend on how much junk you have. We rent dumpsters in 4 sizes. 10, 20, 30, and 40-yards. Our sales staff will be able to tell you what size you will need. You just tell us when you need it, for how long, and when it is ready to be picked up, give us a call or request a pick up online.
Do I need a permit to put the dumpster on the street?
That will depend on your local city ordinances. Our sales staff will have that information and let you know. If you can't use the street, we recommend putting down plywood or planks to protect your lawn or driveway from any possible damage.
Can I put anything in the dumpster?
Up to a point. However, it is against the law to put hazardous waste in a dumpster.Here is a partial list of some common hazardous waste:
Batteries
Tires
Washers, dryers, etc…
Propane tanks
Do I need to be on the site when the dumpster is delivered?
That would be the ideal scenario. But we realize that can't always be the case. If you can have a friend or neighbor there, great. If not, make sure you have given exact instructions to the customer service team member. The sales rep will also talk to you about proper clearances to bring the dumpster on your property and if there is any power lines that may be an issue.
Is it expensive to rent a rolloff?
We offer the lowest prices in Jackson. And if you find someone cheaper, we will match or beat their prices. We will also, being a very transparent company, explain our pricing model to you. All of the factors that go into us arriving at a price. So there will be no confusion or lack of trust. We will never try to hoodwink you into a bigger size bin. We are a professionally run company and have been doing this for over 15 years.
If you have any other questions please visit our website or better yet, give us call. Easy Dumpster Rental, a brand you can count on to rid your life of garbage.
It's that easy!
Call Our Team Now
1-888-792-7833