Dumpster Rental in Odessa,Texas
Get Impressive Dumpster Roll Off Savings
Click To Call 1-888-792-7833Click For Email Quote
Why We Offer The Most Magnificent Roll Off Dumpster Service In Odessa:
A company is only has great as the service that is provided. Our customer service team is absolutely brilliant. We shine in every facet in what you expect in quality service. This is why we've stayed in business for over 15 years.
Service that will blow your mind and keep you coming back. Guaranteed to put a smile on your face
On time delivery and pick up so you don't have to wait around all day long and cause havoc to your day
Easy to use dumpster calculator that takes the guess work out of the equation. Just right size bin for the job
Happy satisfied customers who have been with us since our humble beginnings
Residential rolloffs are available to help you with your rehab dreams in the kitchen
Dumpster Rental Pricing in Odessa is Based on Many Factors
To Receive The Lowest Pricing, Call For A Customized Quote Now 1-888-792-7833
Save With Us Between $10 And $1o0 On Your Dumpster Rental Cost:
How have we been able to stay in business for so many years? Because we are emphatic with putting the customer first and provide the lowest prices in the industry. Our motto is honesty and integrity. This is why were number one.
We will match or beat any competitors prices. And we will stand by this claim
We have made getting a quote a very quick process and you can get one online if you prefer
Don't feel like calling the office for a pick up, that's fine, you can request a pick up online
Ordering a dumpster is so simple that a child can complete our easy to use service
We really want to save you money. Really. Call now and so how we value our customers
Earn Up To $50 | Share / Like Below
10 Yard Dumpster (2 TONS) 4,000LBS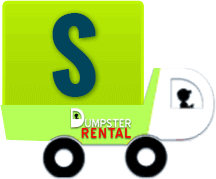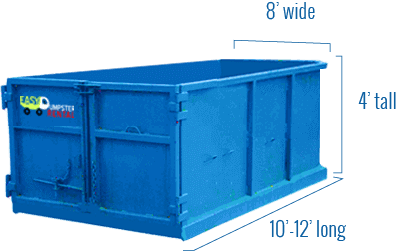 Easy Dumpster Rental
20 Yard Dumpster (3 TONS) 6,000LBS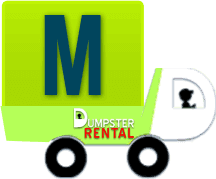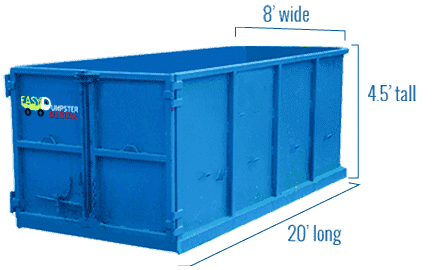 Easy Dumpster Rental
30 Yard Dumpster (4 TONS) 8,000LBS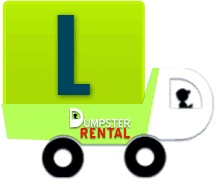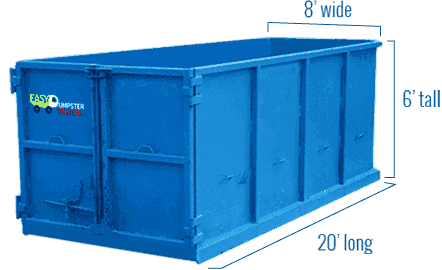 Easy Dumpster Rental
40 Yard Dumpster (5 TONS) 10,000LBS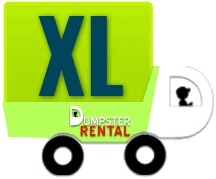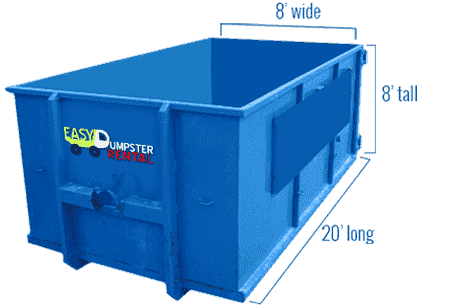 Easy Dumpster Rental
Landfill Location Odessa, TX
Odessa is a city in the state of Texas in the United states. It is located in Ector County. City residents can take household garbage to the Republic Services Charter Landfill. Prices and hours are set by Republic Service. Contact them for more details.
12035 W Murphy St,
Odessa, TX 79763
(432) 381-4722
Hours of Operation:
Monday to Friday: 8 am to 5 pm
Saturday: 8 am to 12 pm
Contact the landfill at (432) 381-4722 for information on items that are accepted at the site.
Recycling
The city of Odessa arranges recycling centers where residents can dispose of recyclables.  Access a complete map of the recycling facilities in the Odessa.
The Odessa Recycle Center
816 W 42nd St
Odessa, TX 79764
Call for hours of operation (432) 368-5730.
Items accepted include:
#1 Plastic
#2 Plastic
Cardboard
Newspaper
Magazines
Mixed Paper
Phone Books
Items not accepted:
Napkins
Tissue paper
motor oil cans
Metal containers
Paint cans
Light bulbs
Mirror glass
Hazardous Waste
The City of Odessa arranges a Household Hazardous Waste Program to educate residents of how to dispose of HHW and provide them with the correct means to do so. For information on the program contact the HHW center at (432) 368-3546 to find out about organizations that can assist you or visit here.
Accepted HHW:  
Pesticides
Oil based paints
Solvents
Paint Thinner
Corrosive cleaners
Turpentine
Motor oil
Garden and lawn fertilizers
Alkaline batteries
Stain
Lacquer
Antifreeze
Prohibited Items:
Medical Waste
Business and Contractor waste
Radioactive Material
Ammunition and Explosives
Contact the Odessa Police Dept. using the information below to learn about disposing of ammunition.
Odessa Police Department
205 N. Grant Ave.
Odessa, TX 79761
(432) 335-4961
Tree Limbs
City residents are encouraged to use compost heaps to dispose of leaves and grass. Large tree limbs can be taken to the Household Hazardous Waste Facility at 814 W.42nd St. Only waste from residents are currently accepted at the site. The facility is opened Tuesday to Friday 1:00 pm to 4:30 pm and on Saturday 9:00 am to 2:30 pm.
Bulk Waste
The City provides regular disposal of bulk items. Residents can use the Bulk item Route Map to learn about bulk items pickup in their area.
Easy Dumpster Rental Pricing Model
Odessa has a population close to 100,000 residents and was founded in 1881 and yes, it is named after Odessa, Ukraine. Odessa lives and dies by the ups and downs of the oil industry. One of the largest employers is Halliburton. Healthcare services also plays an important role in the economy employing thousands of healthcare specialists. The famous Navy Seal sniper, Chris Kyle, was born in Odessa. A sniper is know for his patience and accuracy. And Easy Dumpster Rental is a company that will be accurate and you will always get meticulous service when you get a dumpster-rolloff rental from us. A lot of customers are very careful with their money today especially considering that some economist believe we are in the longest recovery since the late 1930's. Be it what it may, we pride ourselves on being a transparent company. And with that said, we would like to reveal to you how we determine our pricing model. There are 4 components to our pricing model outlined below. And we feel that after you are familiar with our flat rate prices you will not feel like you are being taken advantage of and have a level of trust with our company that you may not of have had before this disclosure.
Landfill Costs: The price for getting rid of waste material and debris at a landfill can vary greatly between each city, county, and state. Therefore, the cost for dumping municipal solid waste in Odessa may have a contrast in price than say that of Dallas. Obviously, that will have a direct impact when establishing your dumpster rental cost. Easy Dumpster Rental will never charge extra for landfill fees unless you go over the allowed weight or dispose of hazardous materials. By law, dumpster rental companies are prohibited to carry hazardous waste. Please defer to your local city officials on how to get rid of hazardous waste.
Debris Type: There are many categories of debris type. Construction, demolition, and recyclables to name a few. This also can affect the cost of your rolloff rental. Some landfills are equipped to handle a multitude of different debris types. Others aren't as diversified. So there may be an extra trip to another landfill depending on what you are disposing. Recyclable materials tend to be less expensive that other debris.
Debris Weight: The weight of your container will be determined by the size of the dumpster you are using. We have 10, 20, 30, and 40 cubic yard rolloffs in our inventory. So using a 40-yard bin is going to be more expensive than using a 10-yard bin. Also, what you are putting in the canister will also effect the costs. If your hauling away shrubs, tree leaves, or dirt it will be less expensive than if you are tearing up a concrete driveway and taking those heavier materials to a landfill. Make sure you call our office and speak to one of our sales team members so that you get the right size bin fir the job. Don't pay extra for a larger bin, if you don't need it.
Rental Period: Easy Dumpster Rental usually has 14 or 30 day dumpster rental periods. So the longer you keep a rolloff rental the more it will cost. However, if you are coming to the end of your dumpster-rolloff rental period and you need more time, please call our office so we can work out a price so you don't get charged extra for exceeding the contract length. We are very flexible in dumpster rental timelines and we will let you keep a dumpster as long as you need it. We want you to have a great service experience with us and we will go out of our way to keep you happy. In some instances, customers have bought our dumpsters, so if you think that is a better option for you, please talk to our sales team.
It's that easy!
Call Our Team Now
1-888-792-7833