Dumpster Rental in Peoria, Illinois
Receive Impressive Savings On Your Rolloff Rental
Click To Call 1-888-792-7833Click For Email Quote
Get Super Savings On Your Next Dumpster Rental In Peoria:
We are all looking to save money today. Times are tough and Easy Dumpster Rental wants to help. By offering the lowest cost on dumpster rentals we will help you save and at the same time provide excellent service.
We have the best sales team in America. Our experts will help you find the right size rolloff for your needs
Get a free quote, online or call our friendly staff today who will treat you with the respect and dignity you deserve
Dumpsters in 4 sizes that will meet all of your needs and service you will fall in love with guaranteed
Over 15 years in the sanitation industry with thousands of repeat clients who find doing business with us a pleasure
A simple to use weight calculator that will insure you get the correct size rolloff for any project at home or on a construction site
Dumpster Rental Pricing in Peoria is Based on Many Different Factors
To Receive The Lowest Pricing, Call For A Customized Quote Now 1-888-792-7833
Save With Us Between $10 And $90 On Your Dumpster Rental Cost:
We work hard so you don't have to. Everyday our staff is newly committed to finding you solutions to everyday problems. Always striving to improve our customer service and to find you the lowest possible price.
Spectacular savings that will make you shout to the heavens for such a great price
No hidden fees so you will not have nightmares at the end of the rental period. We are very transparent
Over 100,000 dumpster rented and life long customers who can't live without us
We offer same day service in Peoria and on time delivery and pick up
We rent to the construction industry and can handle any size project
Earn Up To $50 | Share / Like Below
Click To Call 1-888-792-7833
Click For Email Quote
10 Yard Dumpster (2 TONS) 4,000LBS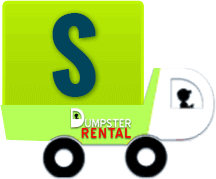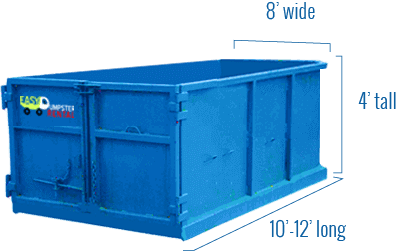 Easy Dumpster Rental
20 Yard Dumpster (3 TONS) 6,000LBS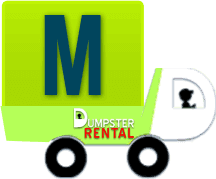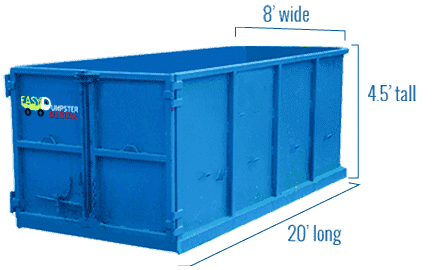 Easy Dumpster Rental
30 Yard Dumpster (4 TONS) 8,000LBS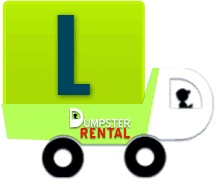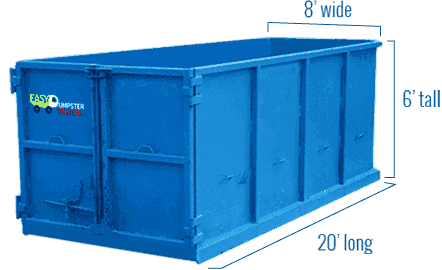 Easy Dumpster Rental
40 Yard Dumpster (5 TONS) 10,000LBS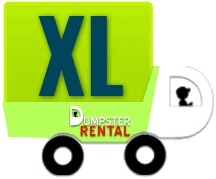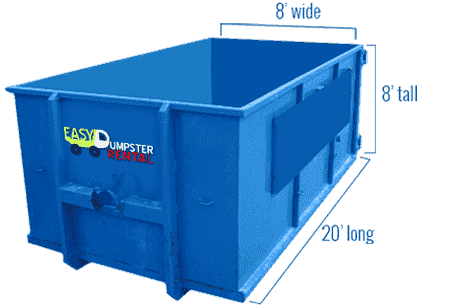 Easy Dumpster Rental
Landfill Location in Peoria, IL
Peoria City is situated in the county seat of Peoria County in the state of Illinois. The city's landfill is located at the following address.
11501 W. Cottonwood Rd.
Brimfield, IL 61517
309-565-4281
Hours
Monday to Friday: 7:00 am – 4:00 pm
Saturday: 7:00 am – 12:00 pm
Sunday: Closed
Items accepted at the landfill includes:
Yard waste
Tires
Windows
Shingles
Items prohibited from entering the landfill are:
Motor oil
Oil-based paints
Lead-acid batteries
Mercury-containing products
Recycling
Residents in Peoria can drop off recyclables at the following locations:
Northpoint Shopping Plaza
8721 N Knoxville Ave
Peoria, IL 61615
309-692-1135
Sterling Bazaar
3311 N Sterling Ave
Peoria, IL 61604
309-686-6040
Below is a partial list of items accepted at the location:
Mixed paper
Plastic containers (#1‐5 & 7)
Glass bottles
Metal cans
Items that are not accepted at the center includes:
Styrofoam
Plastic bags
Carpet
Window glass
Furniture
Curbside recycling is also available to Peoria City. Residents can sign up by contacting (309-674-5176). Click here for recycling locations brochure.
Hazardous Waste
Household Hazardous events are held throughout the year for Peoria County residents and other people living in Illinois. Only 7 to 9 events are held for the entire state annually. Go here for a list of current schedule events. Items can also drop off items at the following facilities:
Naperville
156 Fort Hill Drive
Naperville, IL 60540,
(630) 420 – 6095
Hours
Saturday to Sunday:  9 am – 2 pm
3333 Kishwaukee
Rockford, IL
(815) 987-5570
Hours
Saturday: 8 am – 4 pm
Sunday: Noon – 4 pm
Below is a partial list of HHW items:
Drain Cleaner
Glass Cleaner
Pesticides
Aerosols
Antifreeze
Yard Waste
The city generally offers yard waste collection from Monday through to December on a regular basis. Yard waste should be placed in a 30-gallon biodegradable paper yard waste bag that should not weigh more than 50 pounds. Residents can also use a 32 gallon can to place items into. Waste that cannot fit into container should be tied in bundles not more than 4-foot or exceeding 50 pounds.
Three Uncomplicated Steps To Renting A Dumpster In Peoria
Peoria is the oldest European settlement in Illinois and has a population of 155,000. Caterpillar's corporate headquarters are in Peoria and is by far the city's largest employer. Peoria was named an All-American city 4 times, the latest time was in 2013. Peoria is a very famous city in America because of it's archetypal example of middle America culture that is found everywhere in American culture. The city is a embodiment of mainstream taste and the question that ever American is familiar with " Will it play in Peoria?" is used by advertisers, for example, to see if a product will be accepted throughout the U.S.. Peoria was also home to the popular singer and songwriter Dan Fogelberg, who sadly died way to soon. And if you were a Cleveland Indians baseball fan, then you know the great Jim Thome. Dan Fogelberg had a number one hit song called "Leader of the Band" and Easy Dumpster Rental wants to be the leader of all dumpster-rolloff rental companies in Peoria. And we believe we can play in Peoria. And by following these three simple steps you can have a dumpster-bin ready to be at your home or on a construction site in just minutes.
Dial our toll-free number: When you make contact with our sales team you will highly impressed. These team members have been highly trained to provide you with expert advice. Our staff will ask you a few questions about your project. And when they have enough information they will plug that data into our simple to use weight calculator. With the output they will be able to suggest the ideal size bin for your job. This eliminates all guess work and helps you save money. We have 4 dumpster-rolloff sizes to choose from. And there is no job that is to small or large for us to handle.
Let us know when you would like your dumpster delivered: We typically like 48 ours advanced notice to get a canister delivered. But we know that emergency situations do arise, so we also have available same day service in Peoria. Tell our staff where on the property you would like the dumpster to sit. We also explain to you how much clearance we will need to put the rolloff on your property. It will be suggested to you that you go to your local lumber yard and pick up a piece of plywood to place under the wheels to minimize damage to your yard or driveway. And, we can give you tips on how to load your bin so you can utilize all the volume.
Give us a call when you are ready to request a pick up: You have two options here. You can call us to schedule a pick up or you can go online. We guarantee on time delivery and pick up. We take tremendous pride in honoring service commitments. That is why we have rented over 100,000 dumpsters with many repeat clients. So, that is all there is to ordering a dumpster. Simple and easy like our name implies. Easy Dumpster Rental.
It's that easy!
Call Our Team Now
1-888-792-7833