Dumpster Rental in Long Beach, NY
Roll Off Prices That Are Amazingly Low
Click To Call 1-888-792-7833Click For Email Quote
Attention Long Beach, We Have The Best Service In The Area:
We take customer service seriously. Our sales agents are super qualified to give you unparalleled assistance and are able to get you the service you deserve. No one stands taller in the sanitation industry. No one even comes close.
We offer very flexible rental periods with guaranteed on time delivery and pick up service
Construction dumpsters rentals are available no matter how big the job is
Same day service in Long Beach and surrounding cities. Call for details
Easy to use container weight calculator for your convenience and accuracy
Over 15 years in the roll off rental business and continuing to grow
Dumpster Rental Pricing in Long Beach is Based on Many Different Factors
To Receive The Lowest Pricing, Call For A Customized Quote Now 1-888-792-7833
Save With Us Between $10 And $125 On Your Canister Rental Cost:
We have the lowest prices in the dumpster rental industry. No one can compete with us when it comes to offering you rock bottom costs and with no surprise surcharges added to your invoice at the completion of the job.
Container prices so low you will be in love with us forever
We will beat all competitors prices and we mean what we say
No empty promises from us. If we say it, considered it done
A FAQ page that will give you insights on how we run our company
All of our costs are transparent so you know you are getting a great deal
Earn Up To $50 | Share / Like Below
Click To Call 1-888-792-7833
Click For Email Quote
10 Yard Dumpster (2 TONS) 4,000LBS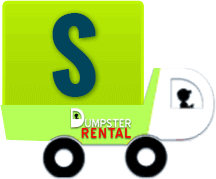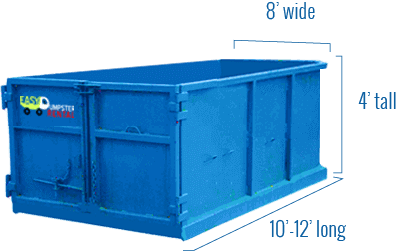 Easy Dumpster Rental
20 Yard Dumpster (3 TONS) 6,000LBS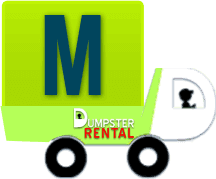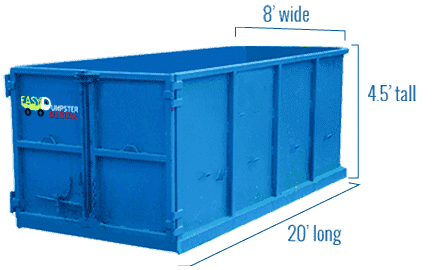 Easy Dumpster Rental
30 Yard Dumpster (4 TONS) 8,000LBS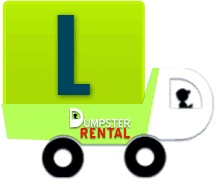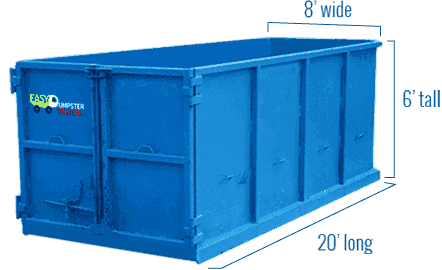 Easy Dumpster Rental
40 Yard Dumpster (5 TONS) 10,000LBS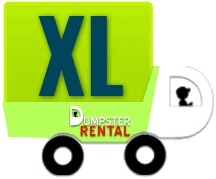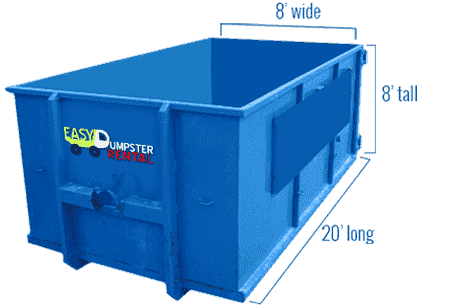 Easy Dumpster Rental
Public Works In Long Beach, NY
The city of Long Beach is situated in the state of New York in Nassau County. The county is devoted to provided residents in Long Beach and other city with the proper means of dispose of household waste. Residents get free curbside pickup of household trash to compensation for the lack of drop-off site in the region. Nonetheless, residents can deliver specific items to the Nassau County Convenience Recycling Center. See the information below for the location of the center and a list of items accepted at the facility.
Public Works office
1 W Chester St
Long Beach, NY 11561
(516) 431-1011
Recycling In Long Beach, NY
The City of Long Beach has been providing residents with single stream recycling since January 2015. All residents are awarded with a recycling container free of charge in which recyclables should be placed in. additional bins can be purchased for $20 at the Department of Public Works at Long Beach City Hall. Citywide collection is typically done every Wednesday, assuming there are no whether disturbances. Click here for a complete Sanitation & Recycling Guide.
Items that can be recycled include:
Books
Aluminum
Cardboard
Paper
Mail
Rigid Plastics
Spray Cans
Items that should not be recycled are:
Food waste
Styrofoam
Yard waste
Cat litter
Coat hangers
Anti-freeze containers
Waxed paper
Hoses
Batteries
Toys
Hazardous Waste Disposal In Long Beach, NY
Residents in Long Beach are urge to practice proper disposal of Household Hazardous Waste. Regular HHW drop-off events are held by the county for residents looking to rid their homes of HHW.  Contact the sanitation department.
Bulk Waste Disposal In Long Beach, NY
The city offers bulk waste pickups to residents in need. Residents can arrange pickup by by clicking here to use the Long Beach Response app or calling 516 431 1011. The app is available for both android and iOS devices. Bulk waste pickup is done in the East End of the city on Thursdays and West End of the city on Fridays.
Other Quick Facts About Long Beach, NY
Long Beach is located on the outer barrier islands just south of Long Island's South Shore. Settled in 1623, the city has slowly grown to a population of 33,000 residents. In 2012, hurricane Sandy hit this community had a devastated results with over 250 million dollars in damages. The city is slowly getting back to normal. There are multiple historic sites and landmarks for the tourists to visit. Many famous people have over the years have either been born or lived for many decades in Long Beach including the very funny Billy Crystal and the great actor Humphrey Bogart.
Why Renting A Dumpster In The Long Haul Will Save You Money Vs. A Pick Up Truck
The options are few and far between when it comes to getting rid of your junk after a kitchen rehab and taking it to a landfill. You can buy a Bagster, but the limitations on the total weight and what you can put in the Bagster will have you screaming. A pick up truck is one other option that is also limited. Lets say you wanted to do a kitchen rehab and you estimate that it will require 4 pick up trucks to take all of the debris to the "local" (Usually they are way out in the country and a good 30 minutes away) landfill.
So you don't own a truck, so you are forced to rent one. The rental costs, insurance and gas, because you are going to have to make 4 trips to the landfill, is going to cost you a pretty penny and lets not forget about all that time you will have wasted driving to the landfill. With us you will save a ton of money.
Much like the Bagster, renting a pick up is not the most practical solution. In the long run, renting a dumpster from Easy Dumpster Rental is your only viable alternative. And the only one where you will save both time and money. So back to the pick up truck for a moment. In our scenario for the kitchen rehab, you were going to need the equivalent of 4 pick up trucks to get the job done. But by renting a 10-yard rolloff-bin, which is the same volume as 4 large pickup trucks, we can make one trip to the landfill for you and save you tons of money. Plus, relieve you of running back and forth to the landfill. We also have dumpsters in 3 other sizes, 20, 30, and 40 cubic yards that are able to handle any size project.
And renting a container is so simple. Just give our friendly office staff a call, tell them a little about your project. Within a few minutes, using are simple to use dumpster weight calculator, we will have a quote for you that you will find to low to refuse. All that is left to do is to let us know the day and time you would like the roll-canister delivered. We guarantee our services and will be on time for both delivery and pick up.
And are knowledgeable sales team will advise you to go to your local lumber store to pick up some planks or plywood to place under the wheels of the dumpster to help support the weight and insure your lawn or driveway remains looking great. The best possible location for a bin is in the street. But first check with your city government to see if it is ok and if you need permits.
We will even tell you the best way to fill your dumpster so use all the space so none is wasted. When the job is completed, just give us a call or go online to request a pick up and we will be there exactly when you need us. So, please do the smart and practical solution, don't buy a Bagster or rent a truck, use a dumpster and call Easy Dumpster Rental. We have been doing this for over 15 years and have a pretty good idea on what we are doing.
It's that easy!
Call Our Team Now
1-888-792-7833