Dumpster Rental in Valley Stream, NY
Get Dumpster Busting Roll-Off Prices Today
Click To Call 1-888-792-7833Click For Email Quote
How We Endeavor To Provide The Best Dumpster Service In Valley Stream:
We realize that giving the best customer service possible is the backbone of our business model. Without happy, satisfied customers we would not have a  great company. And we aim for greatness everyday.
We rent roll-offs to the residential community for those small projects
Headache free ordering process with bin delivery and pick up being a snap
An easy to use roll-off weight calculator to help make life simpler for you
We have rented over 100,000 containers and we would love your business
Over 15 years in the sanitation industry and the fastest growing company in America
Dumpster Rental Pricing in Valley Stream is Based on Many Factors
To Receive The Lowest Pricing, Call For A Customized Quote Now 1-888-792-7833
Save With Us Between $10 And $70 On Your Rolloff Rental Cost:
Our desire is to help you save money. That is why we are the most affordable dumpster rental company in Valley Stream by light years. No one can offer prices that will have your heart pumping faster with gratitude.
We will meet or beat any competitors pricing with a added guarantee
A flat rate pricing model with no surprise fees to ruin your day
All of our costs will be told to you upfront so you have an accurate quote
We accept most major credit cards and PayPal for your convenience
Years of experience with industry connections enable us to provide the lowest prices
Earn Up To $50 | Share / Like Below
Click To Call 1-888-792-7833
Click For Email Quote
10 Yard Dumpster (2 TONS) 4,000LBS
Dumpster Calculator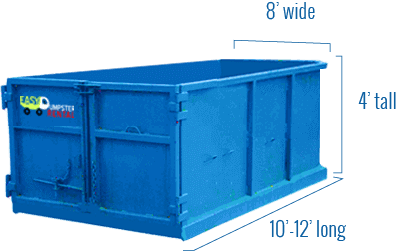 Easy Dumpster Rental
20 Yard Dumpster (3 TONS) 6,000LBS
Dumpster Calculator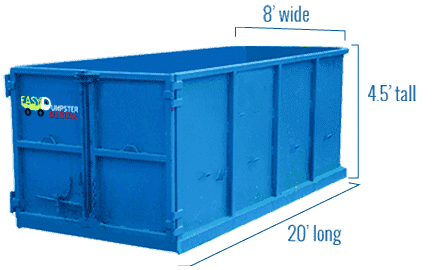 Easy Dumpster Rental
30 Yard Dumpster (4 TONS) 8,000LBS
Dumpster Calculator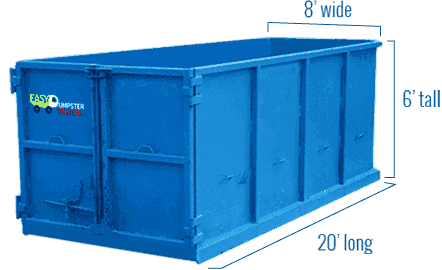 Easy Dumpster Rental
40 Yard Dumpster (5 TONS) 10,000LBS
Dumpster Calculator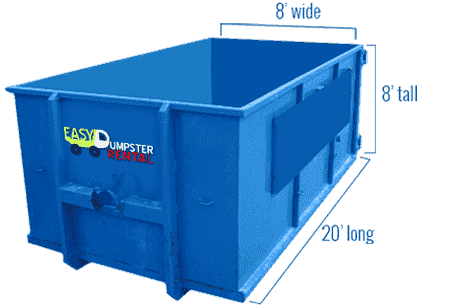 Easy Dumpster Rental
Landfill Location Valley Stream, NY
Valley Stream is a bustling New York village that is nestled comfortably in Nassau County.
The village of Valley Stream provides convenient and efficient curbside trash pickup services for all Valley Stream residents. However, it is also worth noting that the Valley Stream Sanitation Department also provides residents with a convenient site for dumping their trash; the Valley Stream Sanitation Department Homeowner Disposal Area.

Valley Stream Sanitation Department Homeowner Disposal Area
175 Arlington Avenue
Valley Stream, NY 11580
(516)-825-8108
Opening Hours (Homeowner Disposal Area)
Monday-Friday
7:00am-2:00pm
Opening Hours (Administrative Office)
Monday-Friday
6:30-3:00pm

Recycling In Valley Stream
Just like regular trash pickup services in Valley Stream, recycling pickup services are also provided for residents as well. Residents are instructed to not only separate their recyclables from their everyday household trash, they are also instructed to place said items into the designated blue recycling bins as well. However, in addition to this there are also some recyclables that should not be placed into the recycling bin as well, instead they should be securely tied up and then left beside your recycling bin. These items that should be placed beside your recycling bin are:
Plain brown corrugated cardboard
Newspapers
Magazines
Junk mail
Waste paper

The recyclables that you are allowed to put into your recycling bin are:
Plastics (beverage bottles, detergent bottles, etc.)
Clear glass (glass jars and glass bottles)
Cans (tin cans and aluminium cans)
Colored glass (green and brown colored jars and bottles)
More information on recycling in your area can be found here.

Household Hazardous Waste
Valley Stream and other cities and villages in the area all make use of Hempstead's S.T.O.P. (Stop Throwing Out Pollutants) Program.
The S.T.O.P. program aims to give residents a safe and easy way to dispose of household hazardous wastes that they might possess.
S.T.O.P. collection days are held frequently throughout Hempstead and the surrounding areas; the schedule and a list of items that are accepted can be found here.
 
Yard Waste
Yard waste is collected year round on Wednesdays throughout the entire village. THe materials that are collected include:
Grass clippings
Leaves
Plants
Flowers
Small branches
Hedge clippings

We Offer By A Country Mile The Best Rolloff Service In Valley Stream
Many companies take the customers for granted. And as a result they end up alienating and eventually losing the very people they need to sustain a thriving businesses. But here at Easy Dumpster Rental, we go out of are way to insure that you are happy and contended. We take providing outstanding customer service seriously. We guarantee it and stand by the very essence of who and what we stand for. A work ethic that goes beyond empty promises and upsetting the very customers we service. We strongly believe in the old fashion puritan work ethic that made this country strong. Integrity, loyalty and standing by your word still mean something to us.
We are constantly striving to improve our business model and give our sales team members the tools and the education they need so we can provide to you cutting edge service. Our customers mean everything to us and without you we would all be out on the street. And we believe that our testimonials from other customers prove that we do provide and care about the services our clients receive. We are not just moving our lips for your amusement. Our mission is to insure that every customer has received the best possible service in America and if there is a snag we will fix it to your satisfaction. Thousands of customers return to us every year to use our services once again. Why? Because they know that we are a company that stands by its word. Give us a call and see for yourself that we mean business with your garbage.
Coming To A Town Near You
We write a lot in this section about the importance of recycling and the lack of recycling is causing massive headaches for those in the landfill business. As mentioned in previous articles almost 80% of all debris or waste send to landfills are materials that can be recycled. So as a result landfills are facing a problem with a lack of space and one city in Texas is trying to do something about this burgeoning problem. According to a recent article in Waste360, the city of McAllen, Texas, the residents are going to be fined and their recycling bin will be removed. According to city officials they already had found over 300 residents were in violation of this new ordinance that was just enacted a month ago. By using specialized software the city is able to keep tabs on the residents who are in violation. Though the city has no data if this new system is working, they will follow up in a few months to see the results. So, the lesson here is to recycle or be fined. It is imperative that we recycle to help cut down on wasting landfill space.
Few Quick Facts on Valley Stream
Valley Stream is a modest size village in Nassau County with 38,000 residents. Around 1640 the city was purchased by the West Indies Trading Company from the Rockaway Native Indians. And the land sat vacated with little development over the next couple of centuries. In the mid 19th century the first post office was officially named and opened. In the 1920's developers started to filter into the village and the rest is history. Some famous people from Valley Stream include Leslie Moonves who grew up to run CBS and the very funny Fred Armisen of SNL fame.
It's that easy!
Call Our Team Now
1-888-792-7833