Dumpster Rental in New York, NY
Get Budget Busting Roll Off Rental Prices
Click To Call 1-888-792-7833Click For Email Quote
How We Offer Impressive Container Service In New York City:
Our robust work ethic is what sets us apart from the rest of the sanitation industry. We still believe in the puritan work ethic where words like honesty and integrity still hold substance. We will work diligently on your behalf.
A hassle free rental process with no headache service to make you a happy client
Many dumpsters sizes to choose from to help you with a myriad of projects
We have rented over 100,000 containers to thousands of repeat customers
Easy Dumpster Rental has been in the bin rental business for over 15 years
A FAQ page to answer all of your questions concerning our rental procedures
Dumpster Rental Pricing in New York is Based on Many Different Factors
To Receive The Lowest Pricing, Call For A Customized Quote Now 1-888-792-7833
Save With Us Between $10 And $95 On Your Dumpster Rental Cost:
Easy Dumpster Rental has worked earnestly to establish a brand you can trust. With super low pricing and no headache service we feel that we can give you everything you need and plenty more. We are the number one choice.
Flat rate roll off pricing model with no added fees or surcharges. Why pay extra someplace else?
We will match or beat all competitors prices guaranteed. No one can come close to our low prices
An easy to use dumpster weight calculator that ensures you get the right size canister for the job
All rates are transparent to give a sense of confidence and security when you rent from us
Call us ASAP and begin saving on your next rental bin. Don't waste your hard earned money
Earn Up To $50 | Share / Like Below
Click To Call 1-888-792-7833
Click For Email Quote
10 Yard Dumpster (2 TONS) 4,000LBS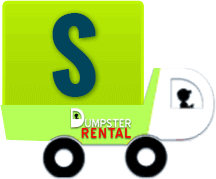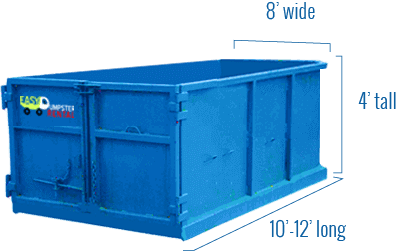 Easy Dumpster Rental
20 Yard Dumpster (3 TONS) 6,000LBS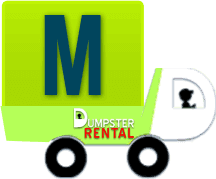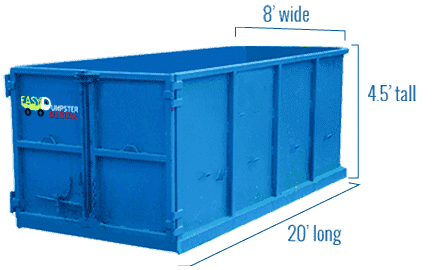 Easy Dumpster Rental
30 Yard Dumpster (4 TONS) 8,000LBS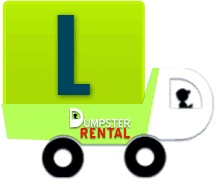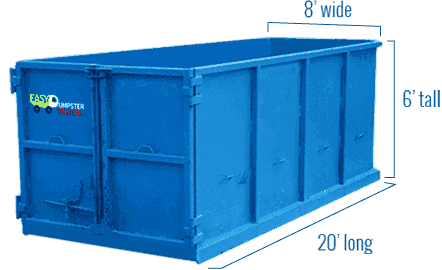 Easy Dumpster Rental
40 Yard Dumpster (5 TONS) 10,000LBS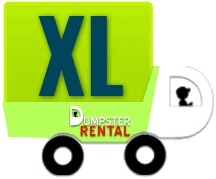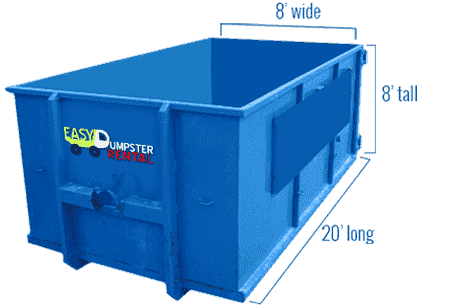 Easy Dumpster Rental
Landfill Location New York City, NY
New York City is not only the most populous city in the state of New York, it is also renowned for being the most populous city in all of the United States. The area is serviced by regular curbside trash pickup services.
The schedule for any specific address can be generated here.
No trash is collected on these specific days:
New Year's Day
Martin Luther King Day
Lincoln's Birthday
President's Day
Memorial Day
Independence Day
Labor Day
Columbus Day
Election Day
Veterans' Day
Thanksgiving Day
Christmas Day
Other Facts About New York
New York City is one the of the greatest cities in the world. Made up of 5 distinct boroughs, including the most famous Manhattan, the city is the capital of the financial world, entertainment, media, arts, and the fashion industry. There are over 800 different languages spoken, make the city one of the most diversified populations in the world. The city was discovered around 1624 and has a current population of 8.5 million people. There are over 16 universities in the city including Columbia and NYU.  The list of notable residents from New York City is way to long to reference here, but suffice it to say there are thousands of well known people. It is said it is impossible to be bored in New York and with all of its attractions you could spend years there and not see them all.
Recycling In New York City
Recycling services are provided by the New York City Department of Sanitation. The Department of Sanitation not only carries out the pick-up of recyclables, it also provides decals that can be used to label bins for recycling purposes
Items that are accepted include:
Newspaper
Glass
Steel & Tin Cans
Rigid Plastics
Plastic Jugs/Bottles
Kitchen Cookware
Milk & Juice Cartons
Paperboard
Phone Books
Magazines & Catalogs
Office Paper & Junk Mail
Cardboard, Pizza Boxes & Paper Bags
All category 1-7 household plastics
Aluminum Cans
Items that are not accepted include:
Household cleaners
Chemicals (dry or liquid)
Wooden items
Garbage
Flammable liquids
Garden hoses
Medical waste/syringes
Paint cans
Electrical cords
Concrete
Propane tanks
Styrofoam containers/packing
Household Hazardous Waste
The city operates several special waste drop of sites. These drop off sites accept the following items:
Batteries, including automotive, rechargeable and single-use
Motor oil and transmission fluid (up to 10 quarts per visit)
Motor oil filters (up to two filters per visit)
Fluorescent light bulbs & CFLs
Latex paint (up to five gallons per visit)
Mercury-containing devices (up to two per visit)
Passenger car tires (up to four per visit)
Electronics (covered by the disposal ban)
These DSNY special waste drop off sites are located at:
Bronx: Hunts Point at Farragut Street and the East River, next to the Fulton Fish Market. Enter on Farragut Street, off Food Center Drive.
Brooklyn: Bensonhurst at 25th Avenue and Gravesend Bay, next to DSNY Brooklyn District 11 garage and the Adventurers Amusement Park, formerly known as Nellie Bly Amusement Park.
Manhattan: 74 Pike Slip between Cherry Street and South Street under the Manhattan Bridge
Queens: College Point at 30th Avenue, between 120th and 122nd Streets, at the northwest corner of the DSNY Queens District 7 garage.
Staten Island: Located at the foot of Muldoon Avenue, off the Muldoon Avenue exit of the southbound West Shore Expressway (440), adjacent to the DSNY Staten Island District 3 garage.
These locations are open every Saturday and last Friday of the month; from 10 am to 5 pm.
Yard Waste
New York City districts that produce more leaves have special Fall Leaf Collection dates; these dates can be found here.
Residents can also place their leaves and other yard waste in their designated brown organics bin for curbside pick-up.
Why It Is Imperative To Begin Recycling Now
Every day millions of people apparently don't give recycling a mere thought. There are over 3,000 modern landfills in America, approximately one for each county. And the one most staggering thing about landfills is that they are reporting that 70% of the trash that they receive are materials that can be recycled. Another issue that city and county officials in the waste management sector are discovering is that we are running out of space to build new landfill sites. These are huge operations and can costs millions of dollars and take up to seven years to go through the permitting process. Not to sound to ominous but we are going to come to the day where some states will run out of space to build new landfills coupled with the fact that no one wants a landfill in their backyard. Sort of puts a damper on property values. So, what to do about this issue.
We all can begin to make a conscious effort to recycle more. Most sites encourage recycling today and most government websites have pages devoted to recycling. All or most cities and counties have curbside recycling bins for your use. A majority of cities are turning to single- stream recycling.  This is a process where you don't need to separate recycling materials, it mostly done at recycling centers or landfills. Governments are trying to be proactive and make it has simple as possible for the homeowner to recycle.
Recycling adds many benefits to the economy also. It creates thousands of new jobs, pumps billions of dollars into the economy each year and helps save on the depletion of our natural resources. Just by recycling all of your paper products for instance, will cut down on the amount of trees we unnecessarily chopping down. One ton of newspaper recycled saves about 70 tons of pollution from entering the air we breath and saves about 9 barrels of oil and 10,000 gallons of water.
Recycling also impacts many environmental factors such as reducing water and air pollution and huge reduction in greenhouse gasses. Look for and by products that have been recycled, this will help save immensely on raw materials. Recycling one ton of plastics saves the country 17 barrels of oil and 10,000 gallons of water. Plus there are huge plastic patches in both the Atlantic and Pacific Oceans destroying the natural habitat for all life in theses waters. Plastics take years to breakdown in our oceans and but that is not the end of the story. After plastic begins the decomposition process, toxins are released and end up in the stomach of fish and eventually will end up in our bodies. Not a healthy picture.
There are many other examples that can be illustrated here, but you get the picture. So it is so important to begin to recycle it can literally save our planet. Easy Dumpster Rental will be more than happy to help you in your recycling needs. We have bins of all sizes to help you transport your recyclables to either a landfill that accepts recyclables or to recycling centers. Give us a call and get a super low prices and guaranteed services which includes on time delivery and pick up.
It's that easy!
Call Our Team Now
1-888-792-7833