Dumpster Rental in Freeport, NY
Save Like Never Before On Your Bin Rental
Click To Call 1-888-792-7833Click For Email Quote
How We Manage To Give You The Greatest Service In Freeport:
We strongly believe by offering the best customer service in Freeport you will be glad that you ordered a dumpster from us. We promise never to be late with both delivery and pick up services. And we guarantee it.
Get a rolloff quote in just mere minutes. Faster than a fox in a fox hunt.
No matter how long you need to rent a bin we will tailor a package that suits your needs
Service that is the envy of the industry and our competitors wish that could compete with us
Dumpsters sizes in 10, 20, 30, and 40 cubic yards
We rent to the construction industry and can handle any project no matter the size
Dumpster Rental Pricing in Freeport is Based on Many Different Factors
To Receive The Lowest Pricing, Call For A Customized Quote Now 1-888-792-7833
Save With Us Between $10 And $125 On Your Container Rental Cost:
Some people would say that we are an overnight success. But success never comes that quickly. For 15 years we have worked hard to be in the position we are today. The fastest growing bin company with the lowest prices in N.Y.
Prices so low that you will be shouting amen all day long and then some
All our fees are made upfront so you don't have to worry about charges being tacked on later
We will match or beat all of our competitors costs
We have rented over 100,000 containers with thousands of repeat clients every year
Our customers are thrilled with our low prices and services. Read their stories here
Earn Up To $50 | Share / Like Below
10 Yard Dumpster (2 TONS) 4,000LBS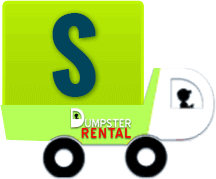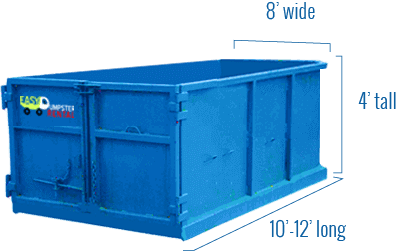 Easy Dumpster Rental
20 Yard Dumpster (3 TONS) 6,000LBS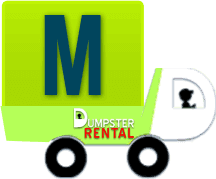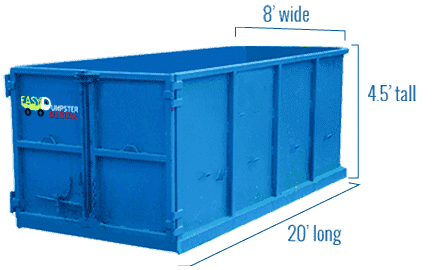 Easy Dumpster Rental
30 Yard Dumpster (4 TONS) 8,000LBS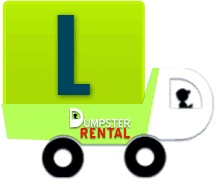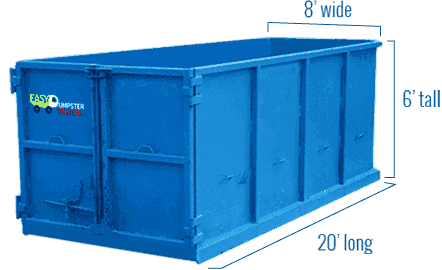 Easy Dumpster Rental
40 Yard Dumpster (5 TONS) 10,000LBS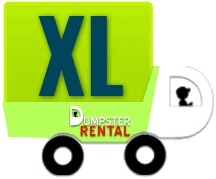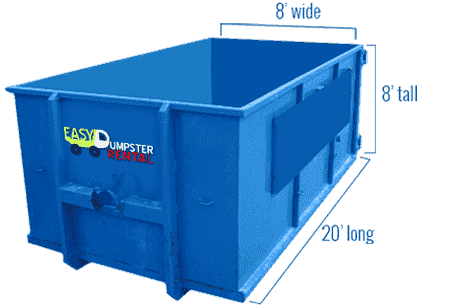 Easy Dumpster Rental
Waste Disposal In Freeport village, NY
Freeport Village can be found in the town of Hempstead in the state of New York in Nassau County. City residents with who would like to dispose of excess garbage outside of regular household trash pickup should contact the sanitation department for alternative waste disposals options or stop by their website for more information.
Town of Hempstead Sanitation Department
1600 Merrick Rd
Merrick, NY 11566
516-378-4210
Hours of Operation:
Monday to Friday: 9:00 am to 3:00 pm
Saturday: 8:00 am to 3:30 pm
Sunday: 8:00 am to 3:30 pm
Recycling In Freeport village, NY
Recycling bins are emptied by city haulers every Wednesday with the exception of public Holiday. Recyclables such as newspapers should be placed in brown paper bags or tied and placed in the provided recycling bin for collection. Cardboard should be cut and folded into bundles not more than 4 feet long and 2 feet wide and place by the bin for pickup. A round recycling bin is generally provided for metals, aluminum and plastic beverage continues to be placed in.
Bins are typically emptied between 7:00 am and 5:00 pm on collection days so residents are being asked to place all bins by the curb before 6 p.m. on the designated collection day. Materials placed out late will not be collected.
Visit their FAQ page for answers to any questions you may have on recycling.
Hazardous Waste Collection In Freeport village, NY
The city does not provide curbside collection of Household Hazardous Waste. Instead the Town of Hempstead S.T.O.P program host events that allow residents to dispose of any toxic, corrosive, explosive or poisonous items that they may have in their house. Items that can be disposed of using the Town of Hempstead S.T.O.P program are:
Ammunition
Chemistry sets
Bleach
Rodent killers
Aerosol cans
Medical waste
Automobile batteries
Degreasers
Disinfectants
Ammonia
Swimming pool chemicals
Drain cleaners
Explosives
Fertilizers,
Kerosene
Lacquer
Propane
Spot removers
Contact (516) 378-4210 for more information on disposing of any of these items.
Bulk Waste Collection In Freeport village, NY
Items larger than 2 feet by 2 feet by 4 feet that cannot be disposed of with regular garbage will be collected on Thursday with the exception of holidays. Residents do not need to make appointment. Simply placed the item by the curb for collection. Items that qualify for bulk collection include mattresses, refrigerators, ovens, stoves and washing machines.
Yard Waste Collection
The city will pick up yard waste every Wednesday with the exclusion of public holidays. This includes, grass, leaves, Christmas, trees, garden wastes and branches that are no more than 6 inches in diameter. Waste should be placed in designated container or bagged for collection.
Other Facts About Freeport
Freeport is a village in Nassau County with a population of 45,000 residents. At one time it was an oystering city but is now a nice bedroom community. Founded 1892 it is mostly a tourist town with some light industry. Every year during the summer Freeport turns into a Long Island hip spot with its many restaurants and bars. Some well know people from Freeport include Mitch Kapor who founded the Lotus Company and helped develop the popular spreadsheet Lotus 1-2-3 and "The Flying Flapper of Freeport," Elinor Smith, who was one of the first female test pilots.
We Strive To Provide The Best Customer Service In America
It is an alarming fact that only 50% of new business startups make it to their 5th anniversary. There are many factors for a company failing, however this is not germane to this article. But a lack of great customer service is one of them. Just walk into any large box retail store and try to find someone for help and you begin to wonder how they have stayed in business for so long. The heart and soul of any company is to provide the best possible customer service. And that is our goal here at Easy Dumpster Rental. Happy customers are the life blood of any company.
That is why we promise not only to make sure your dumpster-bin is delivered and picked up on time, but to insure that you have a pleasant encounter with our sales team. We only hire sales team members who are not only experienced but also have nice dispositions. Then combine all of this with the lowest prices in the dumpster industry, well that is the main reasons that we have been able to stay in business for over 15 years and we are one of the fastest growing rolloff companies in the industry.
With both our lowest price and best service guarantees we promise that you will not be disappointed. We cater to both the residential homeowner and to the construction industry. With our many different sizes of dumpsters we can help you find solutions to any size project. From a simple bathroom remodel to the largest building tear down, we can help you get the job done, quickly and under budget. And we have made it super simple to place an order. You have the choice to either go online to order your canister or give us a call.
Also, you can request a pick up online too. We have a FAQ page that is full of information to help you get started and give you some insights into how we operate our company. Our "About Us" page will give you some background on Easy Dumpster Rental.
We have an easy to use dumpster weight calculator for those who are more inclined to go it alone when it comes to getting the right size bin. We prefer that you give us 48 hours notice when you would like to have a dumpster dropped off at your site. But we realize that emergencies do arise and that is why we offer same day service. Just try to call us first thing in the morning so we can get working on all of the logistics.
Our absolute goal is to win you over to be a customer for life. And it seems we are doing a pretty good job at that as well. We literally have thousands of repeat customers each year who call on us to get the job done. So give us a call and discover why so many people trust us with all of their dumpster-rolloff needs.
It's that easy!
Call Our Team Now
1-888-792-7833