Dumpster Rental in Poughkeepsie, NY
Get Dynamite RollOff-Rental Prices
Click To Call 1-888-792-7833Click For Email Quote
Poughkeepsie, We Have The Number One Dumpster Service In The Area:
Tired of other companies paying just lip service? Well you will not have that experience with Easy Dumpster Rental. We don't make promises we can't keep and we will do what others just say they will do.
Rapid and respectable service team that will delivery your rolloff on time
If you need a bin right now we offer same day service in your area
Get a free consultation and a free dumpster quote in just minutes. Online too
We rent to the residential community and can help you with all of your recycling needs
Customer service that will make you feel like royalty. We want our customers to feel special
RollOff Rental Pricing Poughkeepsie is Based on Many Different Factors
To Receive The Lowest Pricing, Call For A Customized Quote Now 1-888-792-7833
Save With Us Between $10 And $80 On Your Bin Rental Cost:
We are like Santa's elves working around the clock to get your ready for Christmas Day. There is no time to waste and your time and the money you will save by renting a container from us is something you will appreciate.
Shocking savings when you order a canister from us. Super low bin prices everyday.
No hidden fee whatsoever. We are a very transparent company
An easy to use dumpster calculator to insure a great price
Smooth and simple ordering process that takes just seconds to complete. Just give us a call
We will match or beat all competitors prices and it wont even be close
Earn Up To $50 | Share / Like Below
10 Yard Dumpster (2 TONS) 4,000LBS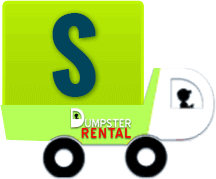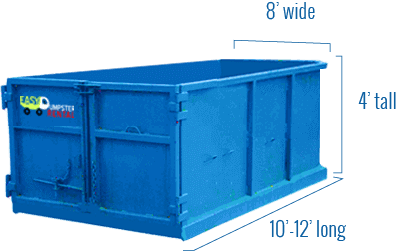 Easy Dumpster Rental
20 Yard Dumpster (3 TONS) 6,000LBS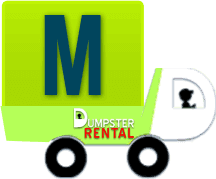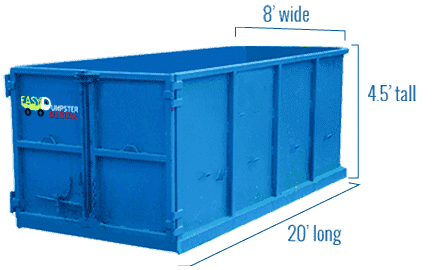 Easy Dumpster Rental
30 Yard Dumpster (4 TONS) 8,000LBS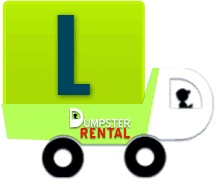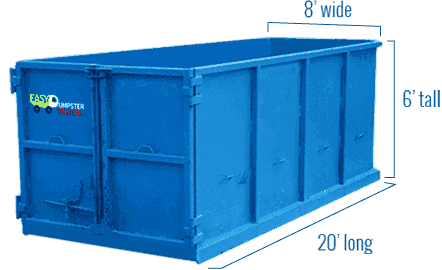 Easy Dumpster Rental
40 Yard Dumpster (5 TONS) 10,000LBS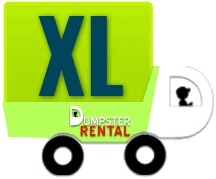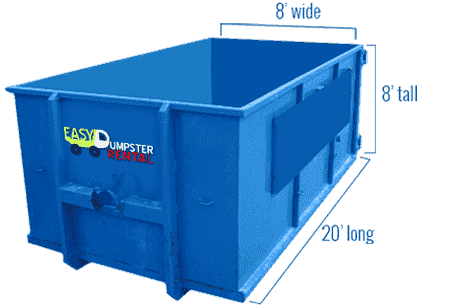 Easy Dumpster Rental
Landfill Location In Poughkeepsie, NY
The city of Poughkeepsie can be found in the state of New York. It currently serves as the county seat for Dutchess County. Similarly, to other cities in the state of New York, Poughkeepsie prides itself in providing its residents with safe and efficient garbage disposal solutions. Several programs are offered at the Poughkeepsie Transfer Station that residents can participate in. Visit the website for Transfer Station Fee Schedule» or see the information below for address and location:
Transfer Station
26 Howard Street
Poughkeepsie, NY 12601
(845) 451-4108
Hours of Operation
Monday – Friday: 7:00am – 1:45pm
Saturday: 6:00am – 2:00 pm
Items that are accepted at the transfer station include:
Household Garbage
Furniture
Mattresses
Carpet
Vehicle Tires
Recyclables
Construction debris
Electronics
Items that are not accepted at the site are as follows:
Ammunition
Medical waste
Radioactive waste
Explosives
Infectious waste
Visit the website for more information on the transfer station.
Recycling In Poughkeepsie, NY
The city provides blue recycling bins to residents. Recyclables are typically collected Mondays to Fridays but be sure to check the schedule on the website or contact the Transfer Station at  (845) 451-4108 to confirm schedule. All recycling bins should be set out by the curb no earlier than 5:00 pm prior to pick up. View the sanitation and recycling brochure for the Northside and Southside of the city.
Items that should be placed in blue recycling bins are listed below:
Milk and other beverage cartons
Flat and corrugated cardboard
Paper, including newspapers
Plastic containers #1 – #7
Magazines
Metal and aluminum cans
Catalogs
Junk mail
Glass bottles and jars
Items that should not be placed in blue recycling bins include:
Diapers
Food waste
Dishware
Decorative items
Pyrex
Mixed colors of broken glass
Mirror glass
Window glass
Metal
Plastic caps and lids
Crystal
Hazardous Waste Disposal Poughkeepsie, NY
The Dutchess County Resource Recovery Agency is tasked with providing residents in Poughkeepsie with efficient solutions to get rid of Household Hazardous Waste that are not reusable. The agency funds annual Household Hazardous Waste Collection Days to facilitate the proper disposal of HHW. Call (845) 463-6020 for information on upcoming collection.
Hazardous Items That Can Be Found In Homes Include:
Corrosive cleaners
Gasoline
Pool chlorine
Fluorescent light bulbs
Propane
Diesel
Mercury
Varnishes
Paints
Pesticides
Wood stains
Bulk Waste Disposal in Poughkeepsie
A Bulk Service program is offers at the transfer station that allows residents to dispose of bulky items. The program is offers during regular hours of operation during the months of May and September. Curbside bulk waste is also offered at a reduced fee.
Yard Waste Disposal In Poughkeepsie
Residents of Poughkeepsie are providing with curbside yard waste pickup from the month of April to November. Yard waste should be placed by the curb no earlier than 5:00 am on collection day. Leaves and grass can be placed in biodegradable bag or trash cans with no refuse in cans. Limbs and branches should be placed in bundles no more than 4 feet.
Accepted items Include:
Leaves
Brush
Tree trimmings
Grass clippings
Garden debris
Twigs
Branches
Brush
Other Quick Facts About Poughkeepsie
Poughkeepsie is located in the beautiful Hudson Valley halfway between Albany and New York City. Settled in the 1600's by the Dutch, it currently has a population a little over 30,000 residents. Arguably the best cooking school in America, Culinary Institute of America is is in nearby Hyde Park. IBM has their design and manufacturing center here for its latest mainframes. The city has a vibrant art scene with many museums and The Bardavon 1869 Opera House. Some famous people from Poughkeepsie include, Keith Lockhart, Conductor of The Boston Pops and Alfred Mosher Butts, an architect who created the board game Scrabble.
How To Order A Dumpster In Poughkeepsie And It Is A Very Simple Process
Now, Easy Dumpster Rental isn't as clever has Alfred Butts who created Scrabble but you will find that we don't mince our words.  We do guarantee that your container-dumpster is delivered and picked up on time. And the same goes with our prices. We we give you a quote you can bank on our word. We offer the lowest prices in Poughkeepsie and we will beat all comers when to comes to having the lowest costs on your bin rental.
When you have made a decision on a project and you need a dumpster company to haul away the debris, just give our office a call. Our friendly, highly skilled sales agent will ask you a few questions and then in a minute or two will have a price for you. And will tell you what the right size bin for the job at hand. Now, we have dumpsters in 4 sizes. 10, 20, 30, and 40 cubic yards. A variety of bins so that we can help you with any size job, no matter how big or small the project is. From a small bathroom remodel to rehabbing a major estate. And if you are in the construction industry, our huge front load dumpsters can handle the largest jobs on the planet. Now once we decide on the the dumpster size the next order of business is to tell us the time and day you would like the bin delivered.
We guarantee our dumpster delivery service and ditto for our pick ups. We know you have no time to waste. So we will be prompt. We would like you to be there on the delivery day or if you can't perhaps a neighbor could be there for you. We just want to insure that we have placed your rolloff exactly where you want it. Our super smart sales team members will even advise you to go out to your local lumber store to buy some planks or plywood to place under the wheels to support the weight of the dumpster. However, if it is all possible, try to put the dumpster in the street. But first check with city hall to see if that is possibility and if you need a permit. We will also give you some tips on how to best fill your rolloff so you maximize all the volume.
All you have to do now, is give us a call for a pick up. Or, just go online to request a pickup.  We will be there on time and will haul away your trash to the landfill as quick as a hawk swooping down on its prey. Simple and easy. And it isn't a mistake that Easy is part of our name, Easy Dumpster Rental. We have over 15 years experience and have very happy customers indeed. So give us a call and find out why we are the fastest growing dumpster rental company in America.
It's that easy!
Call Our Team Now
1-888-792-7833