Dumpster Rental in Greenville, NC
Dumpster Rental Costs That Scream Value
Click To Call 1-888-792-7833Click For Email Quote
How Value can help you sleep at night :
We take pride here at Easy Dumpster Rental to ensure every customer has a positive impression of not only the value you should expect but feel they were also treated with respect and dignity.
We take pride in our business
We have a weight calculator to ensure accurate quotes
Experts permeate our company
Hassle free service
Courtesy and cheerful staff
Rolloff Dumpster Rental Pricing in Greenville is Based on Many Different Factors
To Receive The Lowest Pricing, Call For A Customized Quote Now 1-888-792-7833
On Your Next Dumpster Rental Save up to $85.
Easy Dumpster Rental in Greenville can provide you top notch service, coupled with a pricing model that can't be matched. We have dumpsters for any job, anytime.
On time drop off and pick up service guaranteed
We match competitors prices
Transparent fees
Flat rate pricing model
Run, don't walk to your cell and call us to begin saving now!
Earn Up To $50 | Share / Like Below
10 Yard Dumpster (2 TONS) 4,000LBS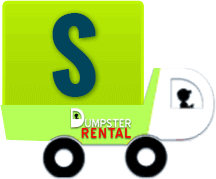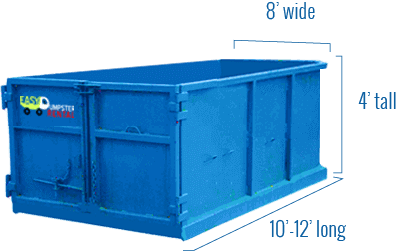 Easy Dumpster Rental
20 Yard Dumpster (3 TONS) 6,000LBS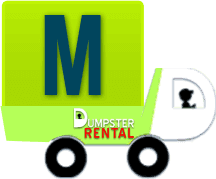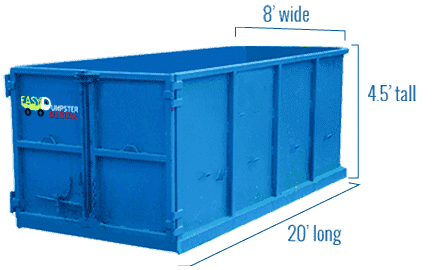 Easy Dumpster Rental
30 Yard Dumpster (4 TONS) 8,000LBS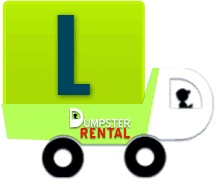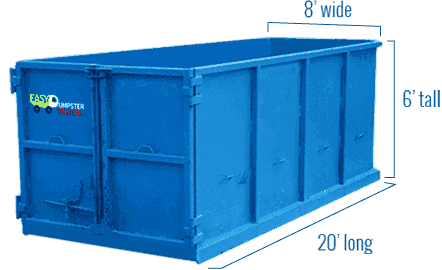 Easy Dumpster Rental
40 Yard Dumpster (5 TONS) 10,000LBS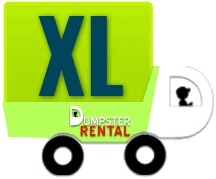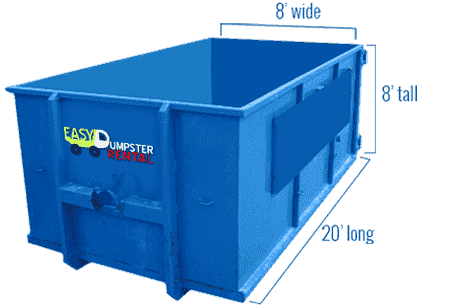 Easy Dumpster Rental
Landfills/Drop-off Facilities in Greenville, NC
The City of Greenville resides in Pitt County. The Solid Waste Department operates a Transfer Station for disposing of solid waste. It's located at:
3025 Landfill Road
Greenville, NC
(252) 902-3350
The hours of operation are:
Monday-Friday 8am-4pm
Saturday 8am-Noon
The landfill accepts the following materials or waste:
Household waste
Commercial waste
Concrete
Brick
Tires
Oyster shells
Lead
Batteries
Unacceptable items:
Logs
Automobile bodies
Explosives
Asbestos waste
Land clearing debris
For a comprehensive list of accepted and prohibited items refer back to the web page. Tipping fees will also be found on that page.
How a Dumpster can be an asset for clean-up after a natural disaster
No one wants to think the unthinkable. That their city or county will be leveled by some natural disaster. Tornados, hurricanes, and earthquakes can devastate communities, bringing havoc to people's lives, and homes. To see the damage inflicted by these horrible events is a tragedy and a life altering event. But life must go on. And picking up the pieces is never easy.
However, having the right tools and equipment can help make cleaning the debris a little easier. And that is where Easy Dumpster Rental can be an asset.
Renting a dumpster can be one of the quickest and most cost-effective  ways of clearing your property of debris. With 4 sizes to choose from; 10, 20, 30, and 40-yard rolloffs, we can tackle any magnitude of clean up. From small residential homes to high-rise structures we have the bin that can get the job done.
And renting from Easy Dumpster is simple. Just call our office and we will get you a quote in minutes. Because we have a weight calculator, this helps ensure you get the right size bin for the job. We can match or beat any competitors prices. We guarantee the dumpster will be delivered on time. Same day if necessary. And when it is full, we will be there once again on time to pick it up and haul off your waste to the local landfill.
So, if an unfortunate event like a natural disaster strikes your home or office, please give us a call and our expert sales reps will be happy to help you get your site cleaned up. We are dependable, affordable, and take pride in the industry we represent.
What is Hazardous Waste?
Hazardous waste is any material and/or chemicals that can endanger a population or an ecosystem with the potential of harming or even killing a population or destroying an ecosystem.
So we need to know what if any hazardous waste may be in our homes or storage spaces.
Some of the more common hazardous include:
Solvents
Oven cleaners
Fuel injection cleaners
Flea shampoos
Rat baits
Fluorescent light bulbs
Antifreeze
Most of these items can be replaced by a Green product which will help ensure the safety of your family and help protect the environment. Too many of these products are used improperly and end up in landfills where they can leach into our underground water. And that is not a positive outcome for anybody. So make sure you are familiar with the contents, and how to properly use them and recycle properly.
The majority of these hazardous waste can be easily replaced. There are thousands of products in the marketplace that are safer to use. A quick Google search will turn up hundreds of sites either selling a substitute product or providing helpful hints. Where you go shopping will have dozens of alternative Green products right on the shelf. So take some time and know what you are exposing your family too. Greener products are kind both to you, your family, and the environment. So make a smart, more eco-friendly decision.
Where to Dispose of Household Hazardous Waste in Greenville
The Pitt County Transfer Station will accept some household hazardous waste. The Transfer Station is located at:
3025 Landfill Road
Greenville, NC
(252)902-6650
The operating hours are:
Monday-Friday 8am-4pm
Saturday 8am-Noon
The Transfer Station has prepared a flyer you can access for a complete list of acceptable and banned items.
Some of the items accepted include:
Electronics
Latex paint
Lead acid batteries
Antifreeze
Motor oil
Oil filters
Painted and varnished wood
Cooking oil
Please call the Transfer Station for any questions at:
(252)902-6650
Recycling Options in Greenville and Pitt County
The City Hall of Greenville has prepared a comprehensive guide for recycling options for the residents of Greenville. And it should answer all your questions concerning recycling.
The main recycling drop off location for Greenville residents is: 1500 Beaty Street
Hours of operation are:
Monday-Friday 7:30am-5:30pm
Saturday and Sunday- The site is open both days for 24 hours.
Phone: 329-4522
Also, listed on this flyer is the location of 8 area town locations for your recycling needs. And 14 Pitt County Container Sites.
A few of the accepted recyclable materials at the main Greenville Recycling Center include:
Aluminum
Plastics
Glass
Steel/Tin cans
Cardboard boxes
White goods
Banned materials include:
Pie plates
Wax lined coated boxes
Wet paper
Metal hangers
Window glass
Light bulbs
Please contact the Recycling Coordinator at each facility to ensure you know what is and isn't accepted. There are phone numbers listed for all area town drop off centers.
Yard waste will be picked up by your city or town. The County Container Sites and the Transfer Station will also accept yard debris.
The Pitt County Transfer Station will also accept recyclables.
Transfer Station is located
3025 Landfill Road
Greenville
252-902-3350
This site will accept:
Chemical jugs
Electronics
Thermostats
Cooking oil
Also, this site will accept Construction and Demolition materials.
Remember recycling is everyone's responsibility. Recycling helps keep a city looking clean and vibrate. Property values will increase, energy jobs will be created, and our rivers, lakes and underground water sources will stay free from contamination. Tourism will increase and families will be more apt to stay in a town that is Greener to raise their families. Businesses will be more likely to invest and that means more jobs for Greenville residents.
So, help keep the "Green" in Greenville and recycle. We all desire to live in a beautiful well-kept city.
It's that easy!
Call Our Team Now
1-888-792-7833