Dumpster Rental in East Point, Georgia
Get Outstanding Rolloff Price & Service
Click To Call 1-888-792-7833Click For Email Quote
We Offer Bins With Super Value In East Point:
We are the company you need when customer service is with other companies is lacking. We take great pride in offering the very best service to our clients. We guarantee on time delivery.
Request a pick up online and it will be there on the day of your choice
Professionally staffed office with expert advice to help the process go smooth
Read stories of our happy customers
Rent a container as long as you need it
Over 15 years in the sanitation industry and pleasing thousands of clients nationwide
Dumpster Rental Pricing in East Point is Based on Many Different Factors
To Receive The Lowest Pricing, Call For A Customized Quote Now 1-888-792-7833
Call us Today and save between $10 and $50:
We are not the average run of the mill company. We take nothing for granted and will work hard to earn your trust. Plus, we have the lowest prices on canister rentals in East Point and beyond the Milky Way Galaxy.
Get renowned roll-off prices that cannot be beat
Smooth sailing when you rent a bin from us. No hassles
Simple to use dumpster weight calculator that ensures the right size bin for your project
Our charges are always made upfront and no surprise added fees
We will match or beat all competitors rates
Earn Up To $50 | Share / Like Below
Click To Call 1-888-792-7833
Click For Email Quote
10 Yard Dumpster (2 TONS) 4,000LBS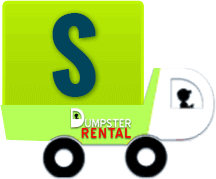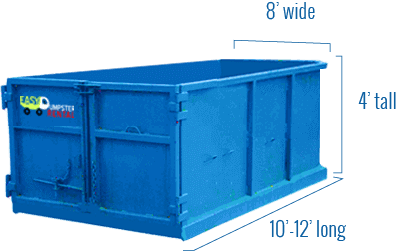 Easy Dumpster Rental
20 Yard Dumpster (3 TONS) 6,000LBS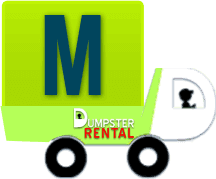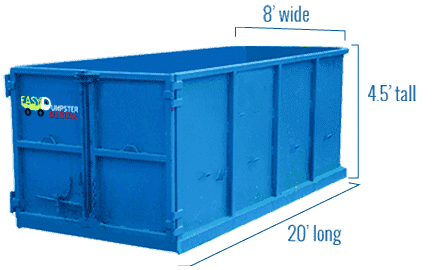 Easy Dumpster Rental
30 Yard Dumpster (4 TONS) 8,000LBS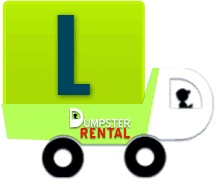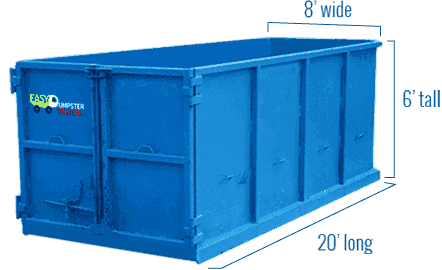 Easy Dumpster Rental
40 Yard Dumpster (5 TONS) 10,000LBS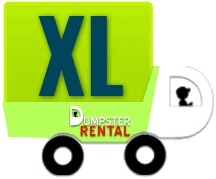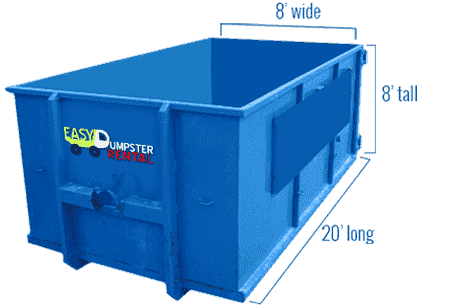 Easy Dumpster Rental
Landfill Location East Point, GA
East Point is a city that is in Fulton County in the state of Georgia. The East Point Department of Public Works reliably provides the residents of East Point with convenient trash collection services on a year-round basis.
The city's fleet of trash collection vehicles is maintained, managed and operated by the Fleet Maintenance Division of the East Point Department of Public Works.
East Point Department of Public Works
Suite 400, 1526 East Forrest Ave
East Point, GA 30344
(404) 270-7116
Monday – Friday
8:00 AM – 5:00 PM
Bulk waste pick up services are also offered at least twice every year; usually during one week in April and also during one week in September.
Residents are advised to contact the East Point Department of Public Works if they need information of where they can drop off their household waste or if they want to find out if there are other bulk waste pick up days.
 Recycling In East Point
The East Point Department of Public Works reliably provides the residents of East Point with convenient recycling collection services on a year-round basis.
Residents are advised to contact the East Point Department of Public Works if they need information of where they can drop off their recyclables.
Household Hazardous Waste
East Point does not have its own household hazardous waste (HHW) collection program.
However, there is a local non-profit organization, Live Thrive, that operates the CHaRM (Center for Hard to Recycle Materials) program and drop-off location at:
1110 Hill Street SE
Atlanta, GA. 30315
404-600-6386
Yard Waste
Leaves and other minor types of yard waste are collected curbside by the East Point Department of Public Works on a year-round basis.
However, it is worth mentioning that from March to September (Mondays – Fridays) all yard waste needs to be placed in a container, bagged, or bundled or it will not be collected. This collection occurs on the same day as regular trash collection.
From November to the first of March, leaves do not need to be bagged in order for them to be collected (although it is still recommended); however, twigs and tree trimmings need to be bundled or bagged or they will still not be collected.
Interesting Facts About East Point
East Point is southwest of Atlanta in Fulton County. The settlement was founded in 1870 and has a current population near 35,000 residents. Th city has one school of higher education, Point University, which is primarily an adult education facility. Some well know people from the area include actress Elle Fanning, country music star, Brenda Lee, and writer Lewis Grizzard.
How We Determine Our Dumpster Unit Pricing
We receive many calls from potential customers wondering how we determine our cost structure. So in the spirit of being a great corporate citizen, we will demystify the pricing model. Transparency is very important to us and we believe its builds trust and helps develop a positive relationship with our customer base. Below we have listed the 4 main factors that go into our fees. This includes the following components; Landfill Costs, Debris Type. Debris Weight, and Rental Period.
Landfill Costs: Every town and county have the freedom to set their own landfill costs or Tipping fees. So dropping off waste at a landfill in Savannah may be lower or higher than in East Point or even Atlanta, for that matter. When we agree on what size bin you will need, we can then factor in the tipping fees that the landfill will charge. It is typically calculated by weight. Easy Dumpster Rental will never charge you more that the quoted price unless you go over the weight limit. Or, if you attempt to dispose of hazardous waste, which is strictly prohibited and cannot be placed in a rolloff. This is regulated by the EPA and they have special trucks that deal with the disposal of hazardous waste. The EPA and the landfill will levy stiff fines if hazardous waste is put into a roll-off unit. So be careful and contact either us or your local government if you are not sure what constitutes hazardous waste.
Debris Type: The type of debris that you are considering to put into the dumpster will impact the price of the canister rental. By law, waste disposal companies are required to send certain waste to specific locations. Recycling materials tend to be less expensive compared to nonhazardous waste or hazardous waste. And Easy dumpster Rental is prepared to help you meet your recycling needs. We have a wide variety of front load units sizes for any project.
Debris Weight: What you place into a bin will affect the cost of the rental. If you rent a bin and fill it only with leaves or grass it is going to be a lot cheaper if you are putting concrete into the rolloff. Also, the size of the dumpster you rent will also impact the price. Easy dumpster Rental has 4 standard sizes, 10, 20, 30, and 40 cubic yard dumpsters. So, obviously, if you rent a 20-yard container, it is going to have a lower price, to begin with than a 30-yard dumpster unit. Please keep in mind, there are other in between sizes but these are the most commonly ordered containers. Our sales staff is highly qualified in helping you choose the right size unit. Many people order a rolloff that is bigger than they need to play it safe, but you will not have to worry about this if you talk to our sales staff first. So if you are not sure what size dumpster you need, don't order by using our online feature. We use a bin weight calculator to help ensure you are getting the correct dumpster for your particular job and accurate pricing.
Rental Period: Typically, rental periods are 7 or 14 days. Obviously, the longer you keep a front loader, the higher the fee. However, we are very flexible with our rental periods. Furthermore, you can keep a dumpster as long as you need it at additional daily fee. So, there are plenty of options available.  Please contact one of our sales agents and they will help you make the right decision at the lowest possible price.
Here Is A Partial List Of Household Hazardous Waste:
Motor oil
Antifreeze
Adhesives
Bug sprays
Fluorescent bulbs
Batteries
Bleach
Pool chemicals
It's that easy!
Call Our Team Now
1-888-792-7833