Dumpster Rental in Conley, Georgia
Get Roll-Off Prices That Will Make You Glad!
Click To Call 1-888-792-7833Click For Email Quote
Our Services Are Devised to Save You Precious Time In Conley:
We understand that time is of the essence. And we have very little of it to waste. That is why we have streamlined our ordering process to help you stay on schedule and devote your time to more important things.
On time delivery and pick up guaranteed
We will never promise you anything that we can't delivery on
Get a bin quote in just a few minutes
A headache and hassle free ordering process
Over 15 years experience in the sanitation industry
Dumpster Rental Pricing in Conley is Based on Many Different Factors
To Receive The Lowest Pricing, Call For A Customized Quote Now 1-888-792-7833
Call us now and save between $10 and $125:
We have built a very loyal customer base over the years. Thousands of repeat customers turn to us each year not only for our outstanding customer service but also for the lowest prices on rentals in Georgia.
Bottom line flat rate pricing model
No hidden fees whatsoever
We match and will beat all competitors rates
Years of experience with industry connections enable us to provide low prices
Give us a call ASAP and start saving your hard earned money
Earn Up To $50 | Share / Like Below
Click To Call 1-888-792-7833
Click For Email Quote
10 Yard Dumpster (2 TONS) 4,000LBS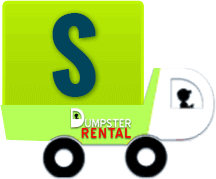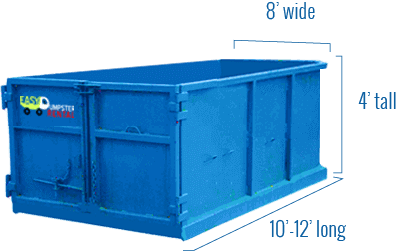 Easy Dumpster Rental
20 Yard Dumpster (3 TONS) 6,000LBS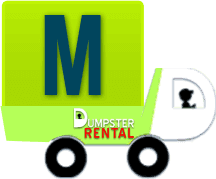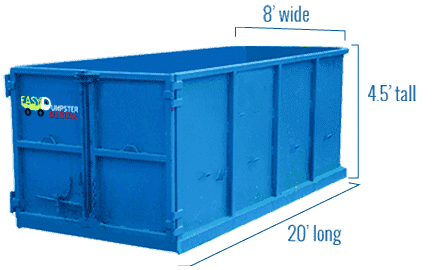 Easy Dumpster Rental
30 Yard Dumpster (4 TONS) 8,000LBS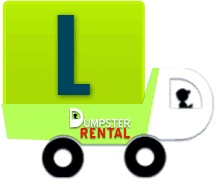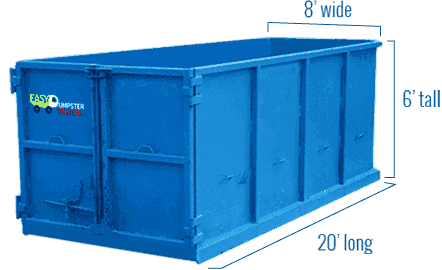 Easy Dumpster Rental
40 Yard Dumpster (5 TONS) 10,000LBS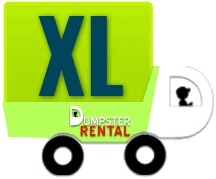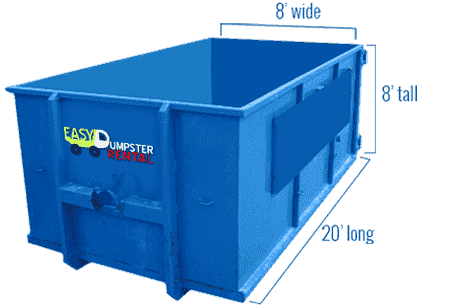 Easy Dumpster Rental
Landfill Location Conley, GA
Conley is a community that is located in Clayton County in the state of Georgia. The area is predominantly serviced by the Forest Park Public Works Department (Sanitation Division); being provided with convenient trash collection services.
Forest Park Public Works Department (Sanitation Division)
5230 Jones Road
Forest Park, GA 30297
404-608-2310
404-608-2312 fax
Residents of Conley who need a drop off location for their household trash are asked to contact the Forest Park Public Works Department (Sanitation Division) for more information.
Recycling In Conley
Residents of Conley are also serviced by the Forest Park Public Works Department (Sanitation Division) when it comes to curbside recycling collection services.
Residents of Conley who need a drop off location for their household recyclables are asked to contact the Forest Park Public Works Department (Sanitation Division) for more information on the matter.
The following materials are included as a part of the provided single stream recycling program:
Paperboard
Tin cans
Phone books
Plastic bottles & containers
Catalog
Brown paper bags
Aluminum
Cardboard
Magazines
Interesting Facts About Conley And It's Solar Energy Project
Conley is in Clayton County with around 6,500 residents. Many trucking companies have operations in Conley including Schneider National, FedEx Freight, and Roadrunner Transportation Systems to name three of about 18 trucking companies. The Hickory Ridge Landfill is now capped and has become a solar energy project. It has a one- megawatt solar array with about 7,000 panels. The energy is being sold to Georgia Power. This is a great example of taking old technology and transforming a closed landfill into something useful for the community.
Household Hazardous Waste
Conley does not operate its own household hazardous waste (HHW) collection program.
However, there the local non-profit organization, Live Thrive operates the CHaRM (Center for Hard to Recycle Materials) program and drop-off location at:
1110 Hill Street SE
Atlanta, GA. 30315
404-600-6386
Yard Waste
The curbside yard waste collection is offered primarily by the Forest Park Public Works Department (Sanitation Division). This collection usually occurs alongside regular household trash collection.
If they are to be collected, then leaves and grass clippings must be placed in the paper recycle bags and limbs should be tied with string or rope in bundles.
How To Get your Site Ready For Your Roll-Off Unit Delivery
After you have made the decision to lease one of our front load units, you now must decide where to place it on your property. Typically there are 3 places to place the container:
Front or Backyard
The Driveway
In The Street
Our sales agents are highly knowledgeable and will give you suggestions on where the most optimal placement should be. (Also we have a wide variety of containers for any size job) Obviously, this will depend on what your project is going to be. If you are putting on a new roof, you want to get as close to the roof as possible. But if your yard is full of trees that option may not be available.
So the next site you should consider would be the driveway. And for some reason, the driveway isn't a viable alternative the street is the best place. If you decide on the street you should check with your local government officials to see if this is permissible and to inquire if you need a permit.
If your front or backyard can work as a placement for the canister, we will recommend that you go to your local lumber yard to buy some planks or plywood to place under the wheels of the bin. This will greatly minimize any damage to your property.
And we have discovered over the years that this works very well and you most likely will not harm your beautiful lawn. Dumpsters are heavy and the weight will only increase as you put in your waste.
Same goes for the driveway. We want to make sure that your driveway is protected. So do the same and go out to your lumber store and buy the plywood for added protection.
Once we have agreed on the site placement all you have to do is tell us when you would like delivery. It is helpful if someone is home on the day of the delivery. We just want to make sure that everything goes as planned. And that the delivery is seamless. After you have finished your job and the bin is filled, just give us a call. You can also go online to request a pick up if you would like.
Again, our sales team members can give you some valuable tips on how to load your can to maximize all the volume. Plus they will instruct you and ensure that you are not breaking any laws by having any items breaching either the sides or the rim of the dumpster.
It is against state laws for a hauler to travel the road with any objects protruding from the dumpster unit. We don't need to be picking off pedestrians or hitting other cars with debris as we are traveling down the highway.
We also will take your recyclables to the local recycling center. We have a wide variety of sizes for any job, including construction projects. So no matter how big your project is, from doing a small bathroom remodel or an office building demolition, we can handle the job. We are the fastest and most reliable container company in America. Give us a call. You will be glad you did.
It's that easy!
Call Our Team Now
1-888-792-7833