Dumpster Rental in Candler-McAfee, GA
We Have The Very Lowest Bin Prices In Town!
Click To Call 1-888-792-7833Click For Email Quote
Our Customer Service Is Fantastic In Candler-McAfee:
Renting a rolloff has never been easier. And with our service guarantee, you can never go wrong using Easy Dumpster Rental to help you haul away your debris. No fuss and smooth sailing are what we provide.
We have no peers when it comes to giving our clients value
Read about our happy customers who just love our service
Rent a residential rolloff for your next kitchen rehab
Same day service available in Candler-McAfee and surrounding towns
Simple to use dumpster size visualiser
Dumpster Rental Pricing in Candler-Mcafee is Based on Many Factors
To Receive The Lowest Pricing, Call For A Customized Quote Now 1-888-792-7833
Give us a call now and save up to $125:
We take great care in giving you the service you deserve at the lowest possible price point. Our competitors fear us because they cannot beat our super low costs. We never make a promise we can't keep.
Always transparent and flat rate prices. Guaranteed!
No added surprise fees or hidden surcharges.
An easy to us roll-off unit calculator
Speedy service and rates so low you will be astonished
Don't waste anymore time and call us now
Earn Up To $50 | Share / Like Below
Click To Call 1-888-792-7833
Click For Email Quote
10 Yard Dumpster (2 TONS) 4,000LBS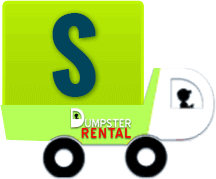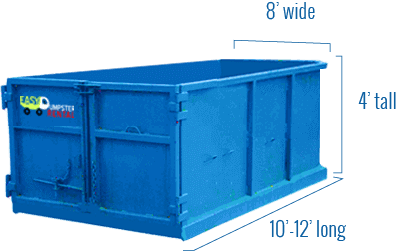 Easy Dumpster Rental
20 Yard Dumpster (3 TONS) 6,000LBS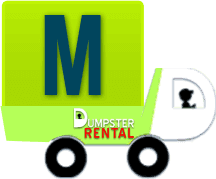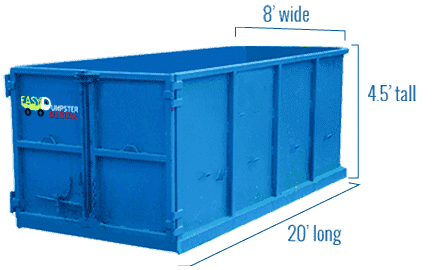 Easy Dumpster Rental
30 Yard Dumpster (4 TONS) 8,000LBS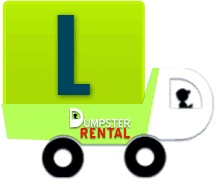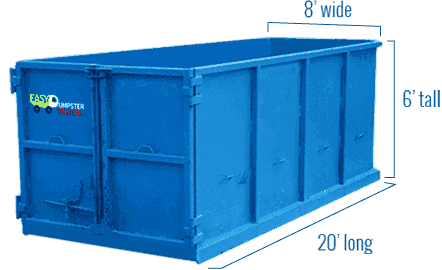 Easy Dumpster Rental
40 Yard Dumpster (5 TONS) 10,000LBS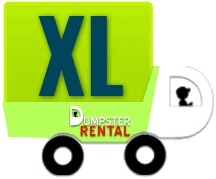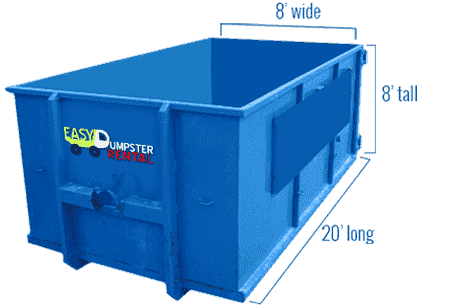 Easy Dumpster Rental
Landfill Location Candler-McAfee, GA
Candler-McAfee is a neighborhood that is located in DeKalb County in the state of Georgia. As a part of DeKalb County, Candler-McAfee is provided with convenient curbside household trash collection services on a weekly basis. These curbside household trash collection services are provided to the neighborhood by the DeKalb County Sanitation Division.
The Central Transfer Station (which is also operated by the DeKalb County Sanitation Division) is also available at a location where residents of Candler-McAfee can drop off their household trash.
DeKalb County Sanitation Division – Administration Building/Central Transfer Station
3720 Leroy Scott Drive
Decatur, GA 30032
(404) 294-2900
Hours of operation:
Administration building: 7:00 A.M. to 6:00 P.M.
Call center: 7:00 A.M. to 6:30 P.M.
Candler-McAfee residents (along with all other residents of DeKalb County) are also permitted to make use of the Seminole Road Landfill if they need to drop off trash.
Seminole Road Landfill
4203 Clevemont Road
Ellenwood, GA 30294
(404) 687-4020
Hours:
Monday to Friday: 8:00 A.M. to 5:00 P.M.
Saturday: 8:00 A.M. to 4:00 P.M.
Recycling in Candler-McAfee
The DeKalb County Sanitation Division provides residents of Candler-McAfee with curbside recycling collection services. Residents can also drop off recyclables either at the Seminole Road Landfill or at the Central Transfer Station.
Also, Libraries and fire station in the county have programs where they collect mixed paper recyclables. Check here for a full list of the participation fire stations and libraries.
Household Hazardous Waste
Residents of Candler-McAfee are eligible to take part in the two households hazardous waste collection events that are managed and organized by the DeKalb County Sanitation Division.
One event is usually held in the spring and the other usually during fall. Residents are asked to contact the DeKalb County Sanitation Division for information regarding the location of these events, the possibility of more events being held, and the materials that are acceptable to carry.
Yard Waste
Residents of Candler-McAfee are also provided with yard waste collection services courtesy of the DeKalb County Sanitation Division. However, in addition to this, residents of Candler-McAfee are also allowed to drop off yard waste at the Seminole Road Landfill.
Interesting Facts About Candler-McAfee
Candler-McAfee is part of the Atlanta metro area with a population close to 25,000 residents. The city is home to Fire Station 26 and its iconic water tower. Some famous people from the area include the lead singer from REM, Michael Stipe, NFL QB Quincy Carter who once played fro the both the Dallas Cowboys and New York Jets, and actor Gale Harold.
Consider The Benefits Of Renting A Residential Dumpster
Let's say you are on a Sunday drive and you have passed numerous construction sites. And you have noticed that they are using dumpsters to haul away their debris. And you just are thinking of doing a kitchen and bathroom remodel. And you begin to wonder if you can rent a bin to take away all the cabinets and such from your remodeling job?
You don't own a truck and the thought of renting one sounds expensive and burdensome. Well, you are in luck. Because Easy Dumpster Rental has a variety of roll-off units to help you take all the trash to the landfill for you. And unlike a renting a large pick up truck, there are no insurance fees, gas, rental charges to worry about. It is all included in our low flat rate price. And we have a wide variety of canisters no matter how big or small your project is. Our container units come in the following sizes:
10-cubic yards
15-cubic yards
20- cubic yards
30- cubic yards
40- cubic yards
And depending on availability we have front loader units in smaller and in-between sizes. Forget the truck. There is also the possibility renting a pick up truck of extra damage to the truck when you are loading it up. No worries with our sturdy bins. They cannot be scratched or damaged. And let us not forget, with even our smallest unit which is equivalent to 4 large pick trucks that's at least 4 round trips to the landfill. And most landfills usually are someplace out in the boondocks. How has the time to waste going back and forth to a landfill? We are quite certain your time is more valuable to you than that. We sell convenience and money saving solutions. In just a few simple steps we can have a dumpster on your property in 48 hours or less. And in some circumstances, we provide same day service. Here are the 3 simple steps to ordering a dumpster from us:
Call us: Tell us a little bit about your project and our highly qualified sales team members will be able to give you a quote in the blink of an eye. Or, you can go online to and get a quote. Either way, it will be the lowest price in the whole state.
Tell us the day you would like delivery: You are in control. Just let us know the day and time you want us there and viola! We are there. We guarantee on time delivery. Also let us know if you want the rolloff unit in the front or backyard, the driveway, or the street. And if you are not sure, we can help you with the perfect location. And if you put the bin anywhere but the street, we suggest you go to your local lumber store and buy some plywood or planks to place under the wheels of the bin unit. This will ensure there is no damage to your property.
Call us when you are ready for a pick up: When the project is finished and you want us to take the load to the landfill, just give us a call or for your convenience, you can request a pick up online. This service is also guaranteed and we will be there the day of your choosing.
That is all there is do it. We make it "EASY" at Easy Dumpster Rental. We also can take care of all of your recycling needs too. We will be happy to take your goods to the local recycling center.
Thank you for choosing Easy Dumpster Rental, the fastest growing container rental company in America.
It's that easy!
Call Our Team Now
1-888-792-7833