Dumpster Rental in New Brunswick, NJ
Get Super Deal on RollOff Rentals Today
Click To Call 1-888-792-7833Click For Email Quote
How We Offer Prompt Container Service In New Brunswick:
When you need the job done quickly and efficiently, call on Easy Dumpster Rental. With over 15 years experience we have the expertise to move fast so you aren't wasting your precious time.
Get really fast rolloff quotes and at a price that will make you happy
Simple and rapid ordering process that will amaze you
Dumpster rentals in a variety of rolloff sizes that can tackle any project
Same day service is available in New Brunswick and nearby cities
No hassles or headaches when you do business with us
Dumpster Rental Pricing in New Brunswick is Based on Many Factors
To Receive The Lowest Pricing, Call For A Customized Quote Now 1-888-792-7833
Save With Us Between $10 And $80 On Your Container Rental Cost:
When you want the job done right the first time and at a price that you can afford then please call us for your dumpster rental needs. We guarantee the lowest prices in the industry and will beat any competitors prices.
Prices so low you will be doing handstands in the street and shouting from the rooftops
We have rented over 100,000 dumpsters with thousands of repeat customers every year
A simple to use dumpster weight calculator to insure you get the lowest prices
All of our costs are transparent and so you know what you are getting for your hard earned money
Make that phone call now and begin to save immediately
Earn Up To $50 | Share / Like Below
Click To Call 1-888-792-7833
Click For Email Quote
10 Yard Dumpster (2 TONS) 4,000LBS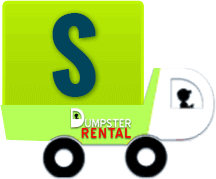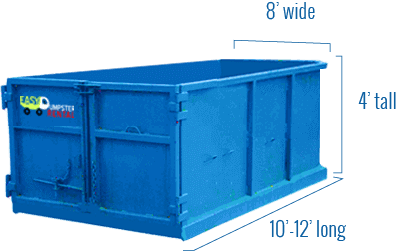 Easy Dumpster Rental
20 Yard Dumpster (3 TONS) 6,000LBS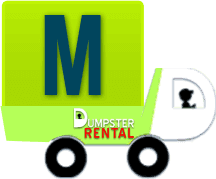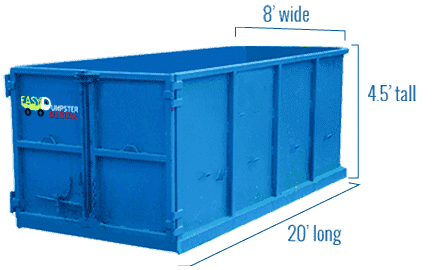 Easy Dumpster Rental
30 Yard Dumpster (4 TONS) 8,000LBS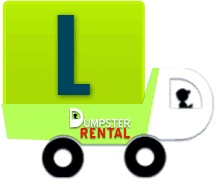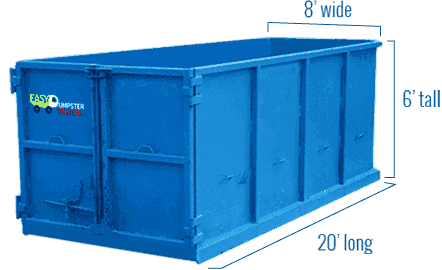 Easy Dumpster Rental
40 Yard Dumpster (5 TONS) 10,000LBS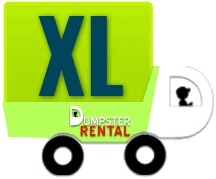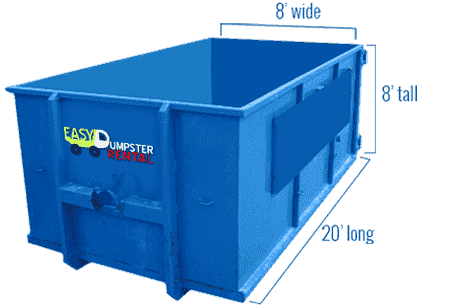 Easy Dumpster Rental
Landfill In New Brunswick, NJ
The city of New Brunswick is situated in Middlesex County, New Jersey. Waste from residents are not accepted at the Middlesex County Landfill in East Brunswick. The landfill does not have the capabilities to accept waste from private vehicles and residents.  Haulers who are looking to dispose of waste at the Landfill should contact the MCUA at 732-246-4313. Instead residents are ask to contact private Transfer Stations to find the best rates to dispose of waste.
Below is a list of private haulers that New Brunswick residents can contact:
Importico


120 Baekeland Avenue




Middlesex




732-356-3882

Midco (Middlesex)
92 Baekeland Avenue
Middlesex
732-545-8988
Midco (New Brunswick)
5 Industrial Drive
New Brunswick
732-545-8988
Montecalvo Disposal Services
75 Crows Mill Road
Keasbey
732-738-6000
Sakoutis Brothers TS/MRF
Baldwin St./2101 Roosevelt Ave.
South Plainfield
908-222-8310
Recycling In Brunswick, NJ
The Division of Solid Waste Management offers a curbside recycling program for Middlesex County single-family residents, government offices, construction sites, universities, schools and colleges.  Everyone living in the city must recycle and must have a separate container for recyclables and garbage. Under no circumstances should recyclables be mixed with regular household garbage.
Contact the Middlesex County Division of Environmental Health at 732-745-8492 to learn more about Brunswick, NJ recycling requirements.
Here is a list of items that are required to be recycled:
Aluminum cans

Glass bottles and jars

Steel and tin cans

Plastic bottles with a #1 or #2 on the bottom

Newspaper

Corrugated cardboard

Mixed paper (office paper, magazines, junk mail)

Textiles

Computers and televisions

Rechargeable batteries

Leaves

Brush

Motor oil

Tires

White goods (air conditioners, refrigerators, dryers, washers,)

Masonry/Paving material
Here is a list of items that should not be recycled:
Garden hoses

Toys

Carpets

Plates

Cups

Clothing

Plastic bags

VHS tapes

Used syringes
Residents can also deliver recyclables to the location below.
East Brunswick Reclamation Center
357 Dunhams Corner Road


Monday –Saturday: 8:00 a.m. –4:00 p.m.

Metuchen Recycling Center
44 Jersey Avenue
Monday -Friday 8:00 a.m. –2:30 p.m.
Saturday 8:00 a.m. –1:00 p.m.
Plainsboro Conservation Recycling Center Off Grovers Mill Road
Monday 5:30 p.m. –7:30 p.m.
Saturday 10:00 a.m. –2:00 p.m.
Thursday 5:30 p.m. –7:30 p.m.
Saturday 10:00 a.m. –5:00 p.m.
These hours apply to April 1

st

to December 15th   and December 16th to March 31

st

.

Woodbridge Recycling Center
225 Smith Street, Keasbey (beneath Parkway & Rt. 9 Bridges)
Monday –Saturday 8:00 a.m. -4:00 p.m.
Hazardous Waste Drop-off New Brunswick, NJ
Middlesex County offers a Household Hazardous Waste Drop-off Program— (HHW) that New Brunswick residents are a part of. Residents can contact Call (732-745-4170) or visit the Division's website for directions and program information. Drop off location in New Brunswick, NJ are listed below:
New Brunswick Department of Public Works


400 Jersey Avenue 08901

New Brunswick High School Parking Lot
1000 Somerset Street (Rt. 27) 08901
Below are a list of items that are accepted under the drop-off program:
Aerosol Cans

Lighter Fluid

Antifreeze

Household Batteries

Car Batteries

Pesticides

Herbicides

Gasoline

Latex Paints

Photographic Chemicals

Pool Chemicals

Propane Tanks

Oil Based Paint

Drain Cleaners

Thermometers

Paint Thinners

Driveway Sealer

Used Motor Oil

Mercury Containing Items

Thermostats

Stains

Varnishes

Fluorescent Light Bulbs
Below are a list of items that are not accepted under the drop-off program:
Tires

Explosives

Ammunition

Medical/Infectious Waste
Bulk Waste Disposal
Residents in need of disposal of bulk waste including construction materials and furniture should contact the local Public Works Department to find out about disposal options.  Call contact Call (732-745-4170) for more information.
Yard Waste Pickup
The city does offer curbside collection of yard waste but residents are being asked to start practicing composting. In fact, a free Workshop is held to educate residents on composting yard waste. Contact Middlesex County Division of Solid Waste Management for more information:
711 Jersey Avenue
New Brunswick, NJ  08901
Contact: e-mail to [email protected]
A Few Facts About New Brunswick
New Brunswick has many medical facilities and is the corporate home to both Johnson & Johnson and Bristol-Myers Squibb. The city lies about 25 miles southwest of Manhattan on the Raritan River. Rutgers University, one the top colleges in America is located here and Middlesex County College also has small presence in the city. Some notable people form the city include football great, Joe Theismann, poet, Joyce Kilmer, and the famous actor, Michael Douglas.
Our Customers Are Our Top Priority
No great company stays on top resting on their laurels or what they did yesterday. Exceptional businesses are forward thinking and strategically planning on what they will do tomorrow. And one of the components of a super successful company is to continue to offer great customer service. Everyday we are thinking how we can improve service to our customers. We hire and train only the best sales reps in the industry and put them through a rigorous training program. We send our sales team members to cutting edge seminars to help them continually improve their skills so you get optimal customer service.
We listen to the feedback our customer give us and look for ways to improve based on what our clients would like to see. We read our testimonials and if someone wasn't happy we call them to find out what we can do to improve our service to keep them as a customer. Easy Dumpster Rental takes no one for granted and strives to improve on every aspect of our service. That is why we have been able to stay in business for over 15 years and to continue to expand our customer base. And we believe we are doing a great job responding to our customer needs. This fact is bared out by the thousands of repeat customers who order a dumpster-bin from us every year. A couple of things we do that makes working with us a breeze are:
Requesting a pick up online
Getting a quote online or over the phone
Offering guarantee service and lowest prices in the industry
Friendly and Courteous Customer Service
We have a very friendly staff that is geared to pleasing you and making you a happy customer. Our sales rep knowledge base is excellent and with so much experience there isn't issue that we haven't seen before or cannot be resolved. We take great pride in being a company that stresses integrity and old fashion puritan work ethic. We will work hard to earn your trust. We w ill never make promise we can't keep and you are our top priority. Without satisfied customers we do not have a business. So we will do everything possible to insure your peace of mind.
No one likes throwing their money around and we know you have worked hard to earn a living. We respect that money doesn't grow on trees so we are committed to giving the great service with affordable pricing. Let us prove to you that we take your business seriously and give us call so we can begin a life long relationship. And we do have customers that have been with us from the beginning. Discover why we are the fastest growing dumpster-rolloff company in America.
It's that easy!
Call Our Team Now
1-888-792-7833