Dumpster Rental in Sayreville, NJ
Get Sensational Container Prices Here
Click To Call 1-888-792-7833Click For Email Quote
How We Offer Eye-Popping Bin Service In Sayreville:
Easy Dumpster Rental is by far the number one canister service in America. We work hard to build trust and loyalty and it is a fact that we have thousands of repeat customers calling on us every year.
A variety of dumpster sizes to choose from for any project that you have in mind
A headache free ordering process that will ease your life and your mind
You will not have to wait all day long for a dumpster delivery or pick up
We rent residential bins for any size job and can help you with your recycling needs
Get a quote online if you would like or simply call us
Dumpster Rental Pricing in Sayreville is Based on Many Different Factors
To Receive The Lowest Pricing, Call For A Customized Quote Now 1-888-792-7833
Save With Us Between $10 And $70 On Your Dumpster Rental Cost:
We have the lowest prices in the country on dumpsters and we guarantee it. Don't pay more than you have to and waste your hard earned money with a company that just makes empty promises they can't keep.
We offer a flat rate pricing model that you will find pleasing
Never find added or surprise fees to your invoice
An easy to use rolloff weight calculator to ensure accurate pricing
A FAQ page to give you some answers on our company policies
Don't wait any longer. Call us NOW and begin saving today
Earn Up To $50 | Share / Like Below
Click To Call 1-888-792-7833
Click For Email Quote
10 Yard Dumpster (2 TONS) 4,000LBS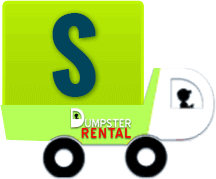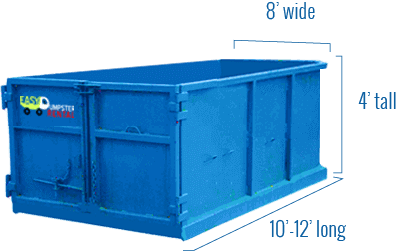 Easy Dumpster Rental
20 Yard Dumpster (3 TONS) 6,000LBS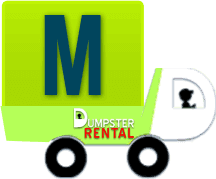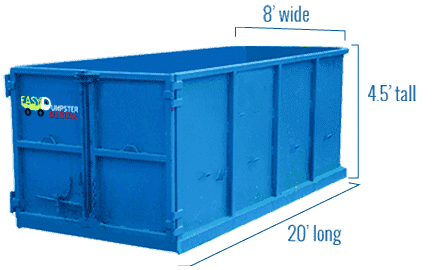 Easy Dumpster Rental
30 Yard Dumpster (4 TONS) 8,000LBS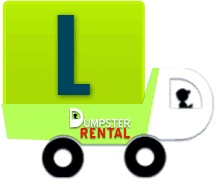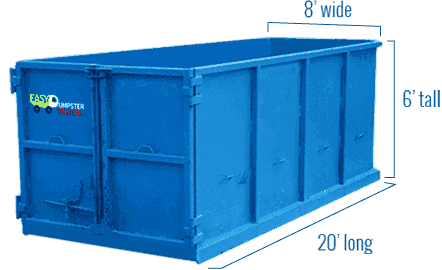 Easy Dumpster Rental
40 Yard Dumpster (5 TONS) 10,000LBS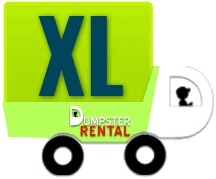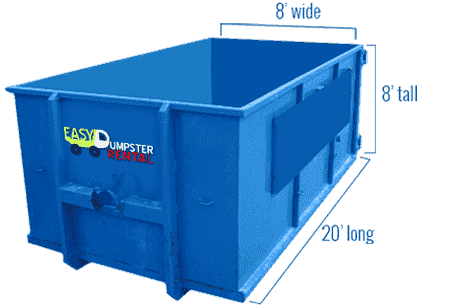 Easy Dumpster Rental
Landfill Location Sayreville Borough, NJ
Sayreville is a borough that is located in Middlesex County in the state of New Jersey. The borough provides residents with regular trash pickup services and the Middlesex County Landfill serves as a location where solid waste can be dropped off.
Middlesex County Utilities Authority
2571 Main Street Extension
Sayreville, NJ 08872
732-721-3800
The Middlesex County Landfill also serves the other 24 municipalities that are located in Middlesex County as well. Read more information on the Middlesex County Landfill by visiting their website.
Trash collection services are provided by the Sayreville Sanitation Division and the route is divided into three zones. More information on the trash collection zoning policy can be found here.
Recycling In Sayreville Borough
Recycling collection services are provided to residents alongside regularly schedules trash collection services. However, there are also locations where recyclables can be dropped off.
Fort Grumpy Recycling Center
3775 Bordentown Ave
Sayreville, NJ 08872
Recycling Drop Off  – Monday and Friday: 7:30am – 2:30pm
Bulk Drop Off – Monday and Friday: 7:30am – 1:00pm
Household Hazardous Waste
The Middlesex County Solid Waste Management division manages several household hazardous waste disposal event throughout the year, all free of charge.
Middlesex County Solid Waste Management
711 Jersey Avenue
New Brunswick, NJ 08901
732-745-4170
Acceptable items at these events include:
Florescent Bulbs
Drain Cleaners
Photographic Chemicals
Kerosene
Thermometers
Mercury
Gas/Oil Mix
Adhesives
Thermostats
Pool Chemicals
Anti-Freeze
Pesticides/Herbicides
Car Batteries, Cleaners
Aerosol Cans
Brake Fluid
Paint Thinner
Propane Tanks
Stains/Varnishes
Paints (Latex/Oil)
Gasoline
Lighter Fluid
Motor Oil/Filters
Items that are not accepted include:
Appliances/Furniture
Electronics
Tires
Smoke Detectors
Empty Containers
Explosives and Munitions
Infectious/Medical Waste
Yard Waste
Leaf collection is done throughout Sayreville Borough in the months of November and December for the fall season; and March and May during spring. Wood and tree limbs are regularly collected between the months of January and September. Grass is also collected at regular intervals, more information on this can be found here.
Interesting Facts About Sayreville
Sayreville has a population around 40,000 people and is located on the Raritan River in Middlesex County. Incorporated in 1876 the town was first visited by the tribes of the Navesink's in 1656. In 1898, the DuPont Company began making gunpowder. The Sayre and Fisher Brick Company was the largest brick producing company in the world as a result of the rich clay deposits found in the city. Some famous people from Sayreville include actor Dule Hill, Tom Kelly, former manger of the Minnesota Twins, and Federal Judge, Victor J. Wolski.
How Recycling Can Save Our Environment
Americans need to do more recycling and take it more seriously. The lack of recycling in this country is startling. Here are some facts:
Almost 70% of all waste currently being sent to our landfills can be recycled
There is a massive sea of plastic in the Atlantic that is hundreds of miles across
No one wants a landfill in their backyard and it can costs tens of million of dollars to construct a new landfill
300 million tons of solid is waste is generated each year in America
The majority of cities in The U.S. have what is called single-stream recycling. This process simplifies the recycling process. Instead of separating all the different kinds of recyclable materials you just put it all in one bin and your local landfill does the separation for you at the landfill.
It doesn't get any easier than this. It just takes some thoughtfulness on our part to place the recyclables in the recycling bin and not in the garbage bin.
Also, most local government web sites have a dedicated page to recycling. The web site will have information such as what can and cannot be recycled, and if you live in a town that doesn't currently offer curbside recycling, they will point you to the nearest recycling centers.
Recycling Has A Huge Impact On Our Economy
Believe it or not recycling is a large driver of our economy. Thousands of jobs are created every year by the recycling industry. Billions of dollars are being pumped into our economy by the recycling sector. The State of California is a great example of how recycling can impact an economy.
There are recycling centers that employ over 85,000 people and have generated over 15 billion dollars in annual revenues. In addition, it vastly reduces the cost of energy.
For example, the steel industry discovered that the recycling of steel saves enough energy to power over 20 million houses. And there are many other examples of other energy and natural resources that justifies the fact that recycling is a powerful way to smartly save energy and drastically cut down on the use of natural resources. If we took the time to recycle more paper products we could save millions of trees every year.
Easy Dumpster Rental is a "Green" company and we want to help you all of your recycling needs. If you by chance live in an area where there is no curbside recycling, we will  be glad to help you get your recyclables to the nearest recycling center. We have bin-canisters in a myriad of sizes to manage any job.
We guarantee the lowest prices in the sanitation industry and just as in important the best customer service you will ever find. So, please keep us in mind and not only for your recycling needs. We can handle any size job from a kitchen remodel where one of our 10-yard bins would be ideal to large building demolitions projects where are larger construction dumpster-container would be needed. So please give us a call and discover why we are the number one dumpster rental company in America.
It's that easy!
Call Our Team Now
1-888-792-7833