Dumpster Rental in Plainfield, NJ
Container Prices That Will Make You Elated
Click To Call 1-888-792-7833Click For Email Quote
Our Customer Service Will Astonish You In Plainfield:
Customers desire that the company they hire will delivery on their promises. We just don't make promises we keep them. We guarantee your complete satisfaction and wont every let you down.
We have over 15 years pleasing customers and meeting their demands with integrity
We provide both residential and construction rolloffs. No job is to big or small
A wide variety of bins to choose from for any project you can imagine
Hassle free service that will amaze you and put a smile on your face
We can provide 24 hour service in Plainfield and surrounding suburbs
Dumpster Rental Pricing in Plainfield is Based on Many Different Factors
To Receive The Lowest Pricing, Call For A Customized Quote Now 1-888-792-7833
Save With Us Between $10 And $75 On Your Canister Rental Cost:
Affordable pricing coupled with on time delivery and pick up is a combination that is tough to beat. Consumers are searching for companies that will give them the best possible deal and we are that company.
The lowest dumpster prices in Plainfield by a country mile
No hidden fees whatsoever. We are very transparent when it comes to costs
An easy to use rolloff weight calculator to ensure accurate quotes
 We match or beat all competitors prices
Years of experience with industry connections enable us to provide low prices
Earn Up To $50 | Share / Like Below
Click To Call 1-888-792-7833
Click For Email Quote
10 Yard Dumpster (2 TONS) 4,000LBS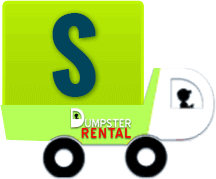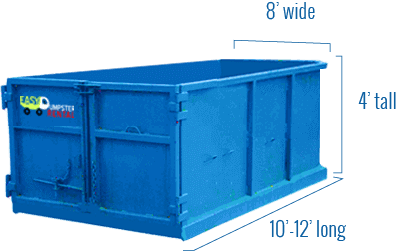 Easy Dumpster Rental
20 Yard Dumpster (3 TONS) 6,000LBS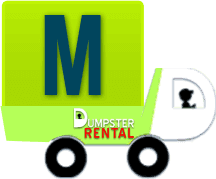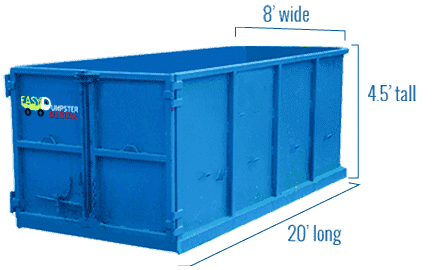 Easy Dumpster Rental
30 Yard Dumpster (4 TONS) 8,000LBS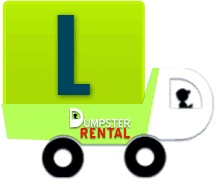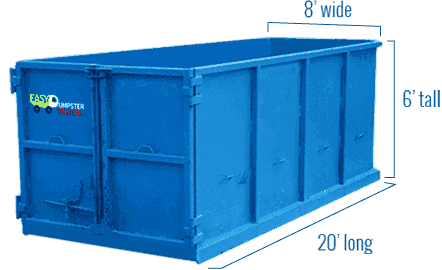 Easy Dumpster Rental
40 Yard Dumpster (5 TONS) 10,000LBS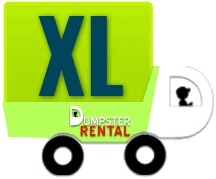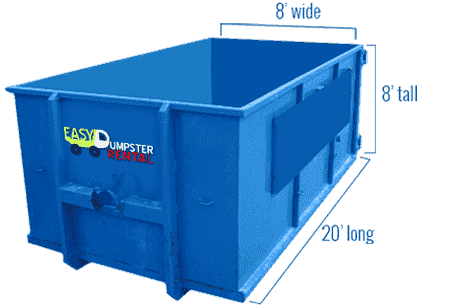 Easy Dumpster Rental
Landfill Location Plainfield, NJ
Plainfield is a city that is located in Union County in the state of New Jersey. While curbside trash pick-up services are provided, residents that need to drop of household waste can make use of the Plainfield Environmental Resource Center Transfer Station. However, individuals will need to show one form of photo ID and also pay a nominal fee.
Plainfield Environmental Resource Center Transfer Station
95 Rock Avenue
Plainfield, NJ 07060
Opening time
Monday – Friday: 7:00 am – 3:00 pm
Saturday: 8:00 am – 2:00 pm
Recycling In Plainfield
The Plainfield Municipal Utilities Authority provides residents with curbside recycling collection alongside their usual trash collection.
However, individuals can also make use of the Plainfield Environmental Resource Center Transfer Station, which acts as a drop off center for recyclables.
Household Hazardous Waste
The Union County Bureau of Recycling & Planning is directly in charge of all of the recycling of household hazardous waste within Plainfield and the rest of Union County.
These household hazardous waste events are conveniently scheduled throughout the whole year, so that residents have multiple chances to safely dispose of any household hazardous waste that they may be in possession of.
Residents who require more information on the specific details of this scheduling, as well as a list of the items that are accepted (and prohibited) at these household hazardous waste events, can check out the Union County Bureau of Recycling & Planning's website.
Yard Waste
Residential yard waste is collected in the city 10 times each year. Holiday trees (not artificial ones) are collected in January. Leaves, brush, branches, and other yard waste is collected from April to November. Lastly, from November to December only leaves are collected.
The schedule for residential yard waste collection, as well as additional information, can be found here.
Yard waste can also be dropped off at the Plainfield Environmental Resource Center Transfer Station – 95 Rock Avenue Plainfield, NJ 07060
Interesting Facts About Plainfield
Plainfield or "The Queen City" was incorporated in 1869. But it was initially settled by Quakers in 1684. A onetime bedroom community the city has become a hotbed of printers and manufacturers. Including chemical companies auto suppliers, and electronic equipment. Plainfield is home to the first high school in New Jersey completely focused on sustainability and it is called "The Barack Obama Green Charter School." Some well know people from Plainfield include special Watergate prosecutor, Archibald Cox, James Edward Marco West, co-inventor of the foil electret microphone, and Milt Campbell, who won the Olympic gold medal in the Decathlon in the 1956 Summer Olympic Games held in Melbourne.
How You Can Be Sure That You Are Getting An Accurate Quote
We have all heard the expression and warning, "Caveat Emptor," Latin for "let the buyer beware."  Basically this is a phrase which implies that the buyers typically have less information than the sellers. And unfortunately, unscrupulous businesses use this leverage to take advantage of the consumer. And what we are from a lot of people this happens in many industries and the dumpster rental industry has its bad apples. Many companies lack the ethics to be upfront about their pricing structure. And they give us this unbelievable low quote only to find out when you receive your invoice that you got duped.
What these companies tend to do is to real you in with an enticing low price and fail to mention all of the hidden fees and surcharges that are buried in the fine print which they are banking on you will not read. And when you go to search for recourse, good luck, they will say you were negligent. It was in the contract. They have you at a disadvantage. A lawyer is going to be expensive. And your only viable alternative is to file a claim in small claims court which will costs a couple of hundred dollars just to petition the court. And that is most likely close to the same price you payed for the dumpster rental in the first place. So what should you do to avoid getting ripped off? Do your homework.
Shop around and ask questions
Are your fees all upfront?
How can I avoid late fees on my rental agreement?
Are there any fees if I go over the original amount of tonnage at the landfill?
Do you offer a flat rate pricing model?
Can I see a breakdown of your charges before I sign on the dotted line?
Don't Settle For Mediocrity
With Easy Dumpster Rental you will not face any of these potential headaches. We are a very transparent company when it comes to our pricing model. Your sales rep will be happy to breakdown all of our costs and any potential overages that you may face. When you call us and after you have explained your project, we employ our easy to use rolloff weight calculator. This tool helps determine exactly what your costs will be for the the bin rental and secondly, we will tell you which is the right size bin for your needs.
Many people play it safe and order a container that is to large for the job at hand. But that will not happen with us. We are trying to save you money not rip you off blind. So if you need a 10-yard bin, we will never try to up sell you into a 40-yard dumpster. That is strictly against our company policy.
We have build our company around an ethos that demands integrity and to establish loyalty. And it seems to work. We literally have thousands of repeat customers every year. Once we give you bin quote and you have found something lower, we will match or beat any of our competitors costs.
Our flat rate pricing model takes all the guesswork out the costs and gives you peace of mind where you don't have to worry about any surprise charges when you receive your invoice. So, do the smart thing and call us to help you get the best possible price and guaranteed delivery and pick up. We have made the ordering process simple and we have the experience to insure that you are dealing with a top flight company. Call us and discover why Easy Dumpster Rental is the fastest growing rolloff company in America.
It's that easy!
Call Our Team Now
1-888-792-7833