Dumpster Rental in Perth Amboy, NJ
Get Sensationally Low Dumpster-Bin Prices
Click To Call 1-888-792-7833Click For Email Quote
How We Offer Incredible Rolloff-Bin Service In Perth Amboy:
We live in a country that demands instant gratification. And companies that do not adapt will find themselves following the pack instead of leading it. That is why at Easy Dumpster Rental we offer same day service in Perth Amboy.
We offer dumpster quotes at the speed of sound
Rolloff sizes in 10, 20, 30, and 40 cubic yards
Residential dumpster service is our specialty and we can help you with all of your recycling needs
Guaranteed on time delivery and pick up services
Migraine free ordering process that is quick as "Jumpin Jack Flash"
Dumpster Rental Pricing in Perth Amboy is Based on Many Different Factors
To Receive The Lowest Pricing, Call For A Customized Quote Now 1-888-792-7833
Save With Us Between $10 And $125 On Your Dumpster Rental Cost:
Honesty and loyalty are not just mere words to us. We work diligently to make sure you have a great experience with our company. We promise the lowest prices in Perth Amboy and will match any competitors costs.
Our flat rate pricing model eliminates surprise charges on your invoice
Over 15 years in the sanitation industry pleasing customers just like you
A FAQ page that will get you up to speed on how we run our business model
We offer construction dumpsters that can take on large demolition projects
No one does it better than us. No one.
Earn Up To $50 | Share / Like Below
Click To Call 1-888-792-7833
Click For Email Quote
10 Yard Dumpster (2 TONS) 4,000LBS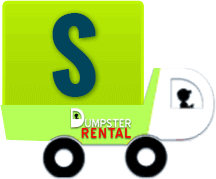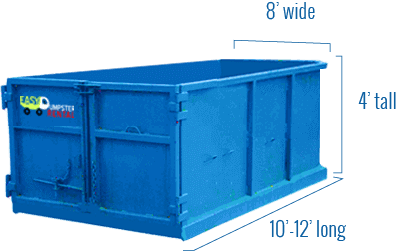 Easy Dumpster Rental
20 Yard Dumpster (3 TONS) 6,000LBS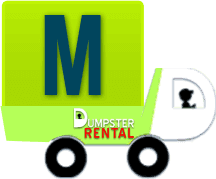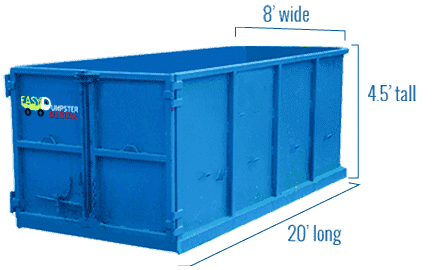 Easy Dumpster Rental
30 Yard Dumpster (4 TONS) 8,000LBS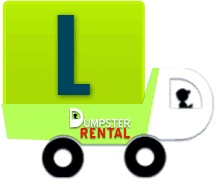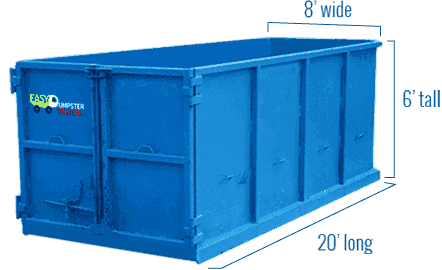 Easy Dumpster Rental
40 Yard Dumpster (5 TONS) 10,000LBS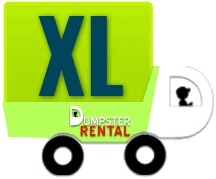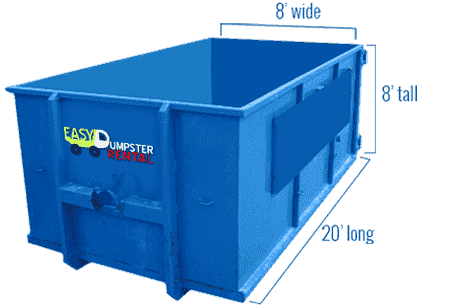 Easy Dumpster Rental
Landfill Location Perth Amboy, NJ
Perth Amboy is a borough that is located in Middlesex County in the state of New Jersey. The Perth Amboy Public Works Department is in charge of providing residents with convenient curbside trash collection services throughout the year.
Perth Amboy Public Works Department
260 High Street
Perth Amboy, NJ 08861
(732) 826-2010
The Perth Amboy Transfer Station can be contacted if residents have household waste that they need to drop off.
Perth Amboy Transfer Station
599 Fayette St
Perth Amboy, NJ 08861
(732) 826-2010
Residents who wish to drop off any household waste that they may can also use the services of the Middlesex County Landfill. The Middlesex County Landfill serves not only Perth Amboy but also the other 24 municipality in Middlesex County as well. Residents that need more information about the landfill should visit county website.
Middlesex County Landfill  – Middlesex County Utilities Authority
2571 Main Street Extension
Sayreville, NJ 08872
732-721-3800
Recycling In Perth Amboy
Recycling collection services are provided to residents alongside regular trash collection services. Residential recyclables are collected from household on the Wednesday of every week. Recyclables can also be dropped off at the Perth Amboy Transfer Station.
Perth Amboy Transfer Station
599 Fayette St
Perth Amboy, NJ 08861
(732) 826-2010
Household Hazardous Waste
The Perth Amboy Public Works Department does not handle household hazardous waste in the city. Instead, residents who are in possession of household hazardous waste are instructed to seek out the services of the Middlesex County Solid Waste Management Division.
The Middlesex County Solid Waste Management Division is directly in charge of managing and organizing several convenient household hazardous waste disposal events year round, all free of charge.
Middlesex County Solid Waste Management
711 Jersey Avenue
New Brunswick, NJ 08901
732-745-4170
Acceptable items at these events include:
Florescent Bulbs
Gasoline
Thermometers
Pool Chemicals
Anti-Freeze
Lighter Fluid
Paint Thinner
Thermostats
Aerosol Cans
Mercury
Pesticides/Herbicides
Gas/Oil Mix
Drain Cleaners
Kerosene
Brake Fluid
Car Batteries, Cleaners
Motor Oil/Filters
Propane Tanks
Stains/Varnishes
Photographic Chemicals
Adhesives
Paints (Latex/Oil)
Items that are not accepted include:
Electronics
Tires
Infectious/Medical Waste
Empty Containers
Smoke Detectors
Appliances/Furniture
Explosives and Munitions
Yard Waste
Residents in Perth Amboy that have yard waste can dropped it off at the Perth Amboy Transfer Station.
A Few Facts About Perth Amboy
Perth Amboy is city with close to 50,000 residents and is called "The City by the Bay." It is also part of the New York City metro area. The city was settled in 1683 by the Scots and was incorporated in 1784. William Franklin, the son of Benjamin Franklin, was the last Royal Governor. The town also served as the provincial capital of New Jersey in the late 17th and early 18th centuries. Interestingly, in 2005, Golf Magazine named Perth Amboy the unofficial golfing capital of America, without having one golf course in the city. It had to do with its close proximity to the many top rated courses near by. Some interesting folks from the city include Solomon Andrews, who invented the first dirigible airship, the singer Jon Bon Jovi, and John Nosta, famous for his work in Digital Health.
How To Rent A Dumpster
Renting a dumpster from Easy Dumpster Rental will be the easiest thing you do all day. With just a few quick steps we will have a rolloff-bin on your site either the same day if you choose or more typically, in 48 hours. Either way we will be with all the way. Once you have decided that it is time to move on your project, just follow these three easy steps.
Call us, tell us about the job, and get a quote
Let us know the day you would like delivery of your dumpster-bin
When you are ready for a pick up, either call us or go online to request a pick up
It's that simple. We strongly recommend that you visit our FAQ page which will give you some answers to any questions you may have. Plus, this section will give you some insight on our company policies. Our container quotes will be the lowest in the industry and we guarantee this.
In addition, our rolloff service is also guaranteed to be on time with both delivery and pick up. So you can rest assured we will not be wasting your valuable time. Also, it is a good idea to be home on the day of delivery to eliminate any confusion on where you would like your dumpster placed.
Some Good Advice Before We Deliver Your Rolloff
Let us know about any power lines on your lot
Go to your local lumber yard and get some plywood to place under the dumpster wheels
The best place for your dumpster is in the street
By going to the lumber store and picking up some plywood or planks helps protect your lawn or driveway from any damage. Rolloffs do get quite heavy. The street is an ideal place if at ll possible. But first check with your local government officials to see if its ok with them and if you need any permits.
We will also help you with your recycling needs and will be happy to take your recyclables to the local recycling center. Renting a dumpster is the most prudent and cost effective way to get rid of your trash when compared to renting a pick up truck. So give us a call and find out how you can make life a lot more easier on yourself by doing business with us, The EASY Dumpster Rental way.
It's that easy!
Call Our Team Now
1-888-792-7833