Dumpster Rental in Elizabeth, NJ
Get Super-Duper Rolloff Rental Prices
Click To Call 1-888-792-7833Click For Email Quote
How We Can Deliver Outstanding Container-Bin Service In Elizabeth:
We never rest on our laurels here at Easy Dumpster Rental. Providing great customer service is our first order of business. And when you offer great service people will respond with loyalty and repeat orders.
We have over 15 years of providing great service with no headaches
Don't know what size bin you need? No problem we can help you make a decision
Best trained sales reps in the land with plenty of knowledge and very friendly to boot
Have a question about our company? Go to our FAQ page and get some answers
Same day service available in Elizabeth and neighboring cities
Dumpster Rental Pricing in Elizabeth is Based on Many Different Factors
To Receive The Lowest Pricing, Call For A Customized Quote Now 1-888-792-7833
Save With Us Between $10 And $100 On Your Dumpster Rental Cost:
If your looking for great value and affordable pricing then look no further than us. We will match or beat any competitors prices and we guarantee this promise. We are a company of action and we are not just whistling Dixie.
An easy to use rolloff weight calculator that eliminates all guess work
No job is to big or small for us to handle. Be it construction or residential projects
Rolloff prices so low your eyes wont believe it and you'll never go anyplace else
We disclose all of our fees upfront so you are never hit by surprises on your invoice
Smooth and sweet ordering process that feels like a nice warm sunny day
Earn Up To $50 | Share / Like Below
10 Yard Dumpster (2 TONS) 4,000LBS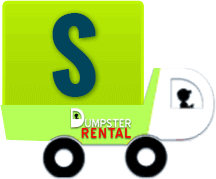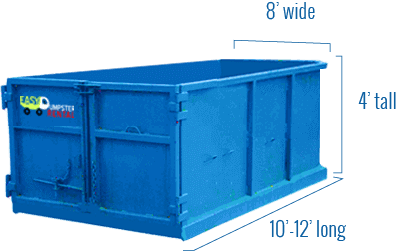 Easy Dumpster Rental
20 Yard Dumpster (3 TONS) 6,000LBS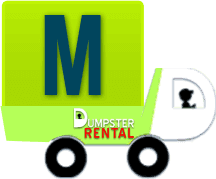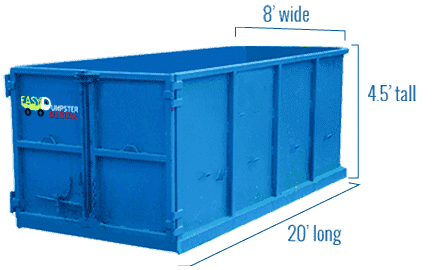 Easy Dumpster Rental
30 Yard Dumpster (4 TONS) 8,000LBS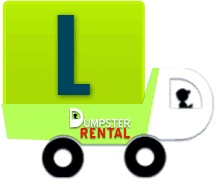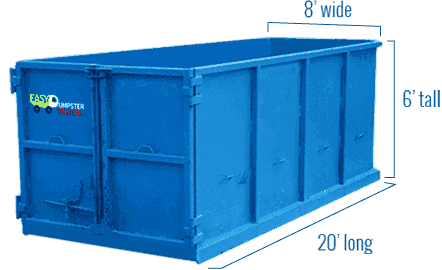 Easy Dumpster Rental
40 Yard Dumpster (5 TONS) 10,000LBS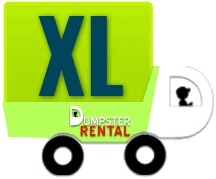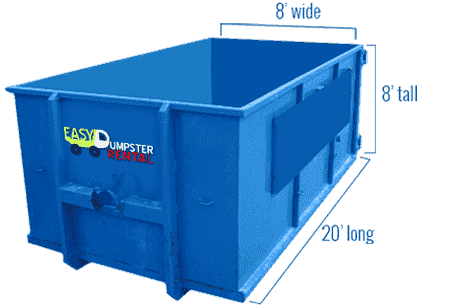 Easy Dumpster Rental
Landfill Location In Elizabeth, NJ
Elizabeth is both a city and the county seat of Union County in the State of New Jersey. It is the largest city in the county with an estimated population of 129,007. The city offers several different waste disposal options to ensure that residents can keep their homes free of unwanted and unsightly items. In addition to curbside collection of household waste, residents can deliver items to the Transfer Station operated by Waste Management within the city at a small fee.
Julia Street Transfer Station
864 Julia Street
Elizabeth, NJ 07201
Phone: 908-289-1383
Hours of Operation
Monday to Friday: All hours
Saturday: All hours – 10:00 pm
Sunday: Closed
Below is a Shortlist of Acceptable Materials:
Construction & Demolition Debris
Industrial & Special Waste
Municipal Solid Waste
Rail Spur On-Site
Yard Waste
Contact 908-289-1383 for more information.
Recycling In Elizabeth, NJ
Recyclables are collected at the curb by city haulers. All plastic bottles, tins cans and glass bottles should be thoroughly cleaned and placed in a sturdy container by the curb for collection. Paper from magazines, envelopes, coupon, catalogs, newspaper, phone book and others should be mixed and tied in bundles or placed in a brown paper bag for collection. Cardboard should be flattened and placed in bundles not more than 12" high and not exceeding 25 lbs.
Business who wish to recycle can visit the website for more information.
Here is a shortlist of recyclables to place at the curb:
Aluminum
Tin
Glass
Plastic
Newspaper
Cardboard
Household Hazardous Waste Disposal
Household Hazardous Waste collection events are held throughout the year at locations such as Union County College, 1033 Springfield Ave, Cranford and Union County Vo-Tech, situate at 1776 Raritan Road Scotch Plains. Only Union County residents are allowed to dispose of HHW at these events.  Valid identification is typically required.
Below is a list of HHW the services provided:
Medication Disposal
Helium Tank Disposal
Corrosives & Cleaners
Fire Extinguishers
Safe Syringe Disposal
Pesticides
Propane Tank Disposal
Smoke Detector Disposal
Pool Chemicals
Solvents & Thinners
Oil Based Paint
Antifreeze
Thermostats
Scrap Metal
Aerosol Cans
Fluorescent Bulbs
Mercury Switches
Gasoline
Herbicides
Bulk Waste Disposal in Elizabeth, NJ
Bulky waste such as mattresses, wood and furniture should be placed by the curb for pickup after 5:00 pm the night before scheduled collection. If applicable bulk waste should be placed in plastic bags rather than cardboard boxes. Waste such as carpets should not exceed 50 lbs and should be placed in bundles of 4 feet. Asphalt, concrete, tree logs, rock, dirt, or construction material will not be collected at the curb; all the aforementioned materials must be disposed of privately.
Yard Waste Disposal
Yard waste such as leaves and grass should be kept in a open container no more than 32 gallon for collection. Residents can also choose to use biodegradable bags instead. Yard waste should not be placed in plastic bags.  Brush should be in bundles of no more than 4 feet and 50 lbs. Contact the Department of Public Works for more information.
The 4 Components That Make Up Our Pricing Model
In the spirit of transparency and sound business practices, Easy Dumpster Rental feels that it is imperative that our customers should be aware of how we calculate our costs. We do not feel that we should be hiding anything from our customers and they have a right to know what they are getting for their hard earned money. So with that said, please take a moment to read how we determine our prices. Basically, there are 4 parts to arriving at a price and they include Landfill costs, Debris type, Debris weight, and the Length of the rental period.
Landfill Costs: Tipping fees as there are more commonly know in the sanitation industry will vary from city to city or from county to county. This cost is generally used to offset the cost of opening, maintaining, and the closing of the landfill. Landfills are mandated by the EPA to be closely monitored for 30 years after the closure of the site. This 30 year period is essential to the health of the environment because water tables and air monitoring devices are being used to make sure that there are no pollutants contaminating the water we drink or the air we breathe
 Debris Type: Expenses for the type of debris you drop off will incur different sets of costs. And that can vary widely depending on the city, county, or state. Within the landfill itself, you will find different prices depending on the materials. Cardboard could be twice as much as solid waste. It may be that some materials are difficult to dispose of and will command a higher cost. And if the landfill accepts recyclable materials they usually are less expensive to dispose of.
Debris Weight: The size of dumpster you need will influence prices. Easy Dumpster Rental rents rolloffs in 4 different sizes. 10, 20, 30, and 40 yards. More than likely a 30-yard rolloff -container, having more volume, is going to be heavier than a 20-yard bin, so the 30-yard dumpster at the weigh station will obviously cost more.
Rental Period: Easy Dumpster Rental typical offers 7 or 14 day rental periods. With over 15 years of experience under our belt, this gives some clear advantages.  First, you will get the exact size dumpster for your project. By using our dumpster weight calculator all the guess work is done away with because we are able to tell you which size bin you will need for a particular project. Thus, you will end up paying less for a rollofff if you made the wrong assumption that you needed a larger dumpster for the job. We want you to save money. Secondly, we will work with you if you need more rental time. Our pricing is flexible, just give us a heads up before your rental period is coming to an end so we can work with you to keep your costs down. We want happy and satisfied customers so we will go the extra mile to accommodate you.
And we believe we are doing a pretty good job at keeping our client base excited about renting dumpsters from us. We have rented over 100,000 containers and literally thousands of customers return to us every year for their rolloff rental needs. So join the team and be part of the fastest growing dumpster company in America.
It's that easy!
Call Our Team Now
1-888-792-7833