Dumpster Rental in Fayetteville, NC
Rolloff Rentals That Will Make you Merry
Click To Call 1-888-792-7833Click For Email Quote
Why Our Service Is Second to None:
Renting a dumpster from Easy Dumpster Rental is a satisfying experience. We can run circles around our competitors. Our number one goal is to provide customer service that goes beyond just mere words.
Quotes that are faster than a speeding bullet
Hassle free service
Service within 24 hours
We rent construction rolloffs
Fast, affordable, reliable service
Rolloff Dumpster Rental Pricing in Fayetteville is Based on Many Different Factors
To Receive The Lowest Pricing, Call For A Customized Quote Now 1-888-792-7833
If you call now, you can save up to $50 on your rental :
When you have the experience and success we have had, our word holds some weight. Staying in business for 15 years in a super competitive industry means we are doing something right.
Prices that are unbeatable
A sales team that will go the extra cubic yard
Guaranteed prices
Our rental fees are crystal-clear
Call us straightaway and put $60 in the bank
Earn Up To $50 | Share / Like Below
10 Yard Dumpster (2 TONS) 4,000LBS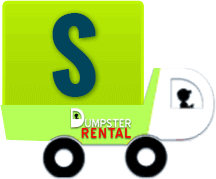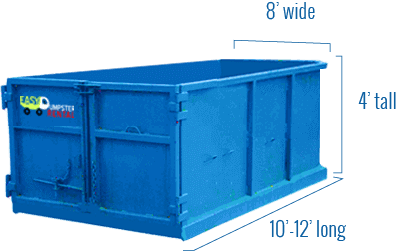 Easy Dumpster Rental
20 Yard Dumpster (3 TONS) 6,000LBS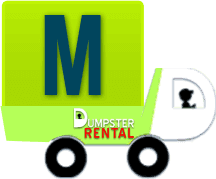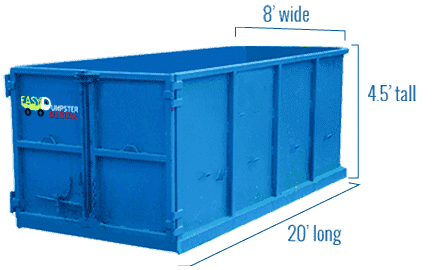 Easy Dumpster Rental
30 Yard Dumpster (4 TONS) 8,000LBS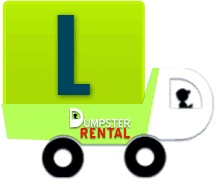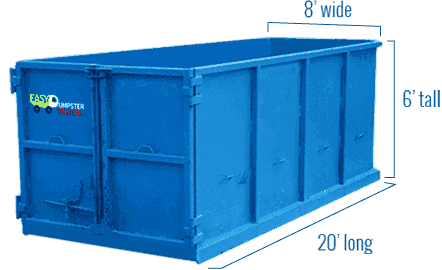 Easy Dumpster Rental
40 Yard Dumpster (5 TONS) 10,000LBS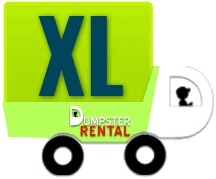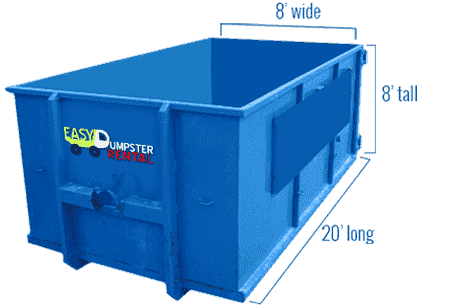 Easy Dumpster Rental
Landfills in Fayetteville and Cumberland County
Cumberland County operates a landfill called the Ann Street Landfill.
The landfill is located at:
698 Ann Street
Fayetteville, NC 28301
(910)-321-6928
The hours of operation are:
Monday-Friday 7am-4pm
Saturday 8am-Noon
The Ann Street landfill is subtitle "D" landfill which among other things, it closely follows EPA guidelines to protect underground water, etc… Some of the materials accepted at this site include:
Asbestos
Carpet and padding
Household garbage
Furniture
Mattresses
Dead animals
Insulation
Please go to the Ann Street landfill page to find out more about this landfill.
The Ann Street Landfill is segregated into 5 sections. Including the subtitle "D" landfill it also offers  C&D landfill, an area for tires, baling, and recycling.
How Lead Impacts the Environment
Lead is an element that occurs naturally and is found in the ground. There is an abundance of lead found in all four corners of the Earth and mining it is a fairly simple process. Because of certain properties found in lead, it is used in paint, gasoline, and batteries.
Most lead today is found in older homes where paint still had a component of lead in the mixture. There are lead-lined pipes, where lead can seep into our drinking water. So, the two most common ways lead finds its way into our bodily systems is through drinking contaminated water or inhaling old paint dust particles.
Lead is not safe at any level. Lead found in children is of particular concern. Testing as shown that children with this metal in their systems experience many debilitating symptoms, including a lower IQ. In adults, to much lead is the leading cause of kidney problems. And, there is a possibility of joint pain among other ailments.
The most common items to find lead today is in computer monitors and cell phones. When computers are incinerated they put hazardous waste from the lead into the air we breathe. And if it is dumped into a landfill without liners, it can leach into the ground and into our drinking water.
So what should we do to help alleviate lead in our landfills? Most cities and counties have special E-Waste or electronic drop off spots. Please call your local city or county officials and ask where these centers are located. If your city doesn't make accommodations for E-Waste, insist that they look into beginning a program. We can't keep just dropping our computers and other electronic in the trash bin to be hauled off to the local landfill.
According to a study by a leading university, there are 70 million computers in our landfills. Most computer screens alone have up to 8 pounds of lead per computer. That is a lot of lead and it is totally unacceptable for these items to go to a landfill. It will eventually wreck havoc on our lakes, streams, and other drinking resources. Do your part and make sure you know where hazardous waste is going.
What is Hazardous Waste and How to Deal With It
Household hazardous waste is hiding in plain sight in every household, garage, or storage shed, in the U.S. The majority of people, usually, no fault of their own, aren't even aware of what a hazardous waste product is. So, the government in their infinite wisdom prepared a pamphlet for its citizens to help educate them on this pervasive issue.
However for your convenience, below is a partial list of some of the most common items.
Ant baits
Shower cleaners
Batteries
Transmission fluid
Enamel based paints
Kerosene
Wood preservatives
The easiest way, besides this list, is to read the labels first before you expose your family to these products. If they are already in the home, read how to properly use the product and how to dispose of the item when you are finished with it.
If you feel that you do not have the desire to buy these products anymore, well you are in luck. Because for most of the products, there is a green and safer one you can substitute. With a Google search, you can find a plethora of websites offering great advice for alternatives. One such site, Middle Path Natural Health has a wealth of information to help you on your start to a greener, safer home. Do you and your family, and the environment a big favor by replacing the household hazardous waste lurking in your home.
How to Dispose of Hazardous Waste in Fayetteville, NC
The Ann Street Landfill is the place to go for all of your hazardous disposal needs.
698 Ann Street
Fayetteville, NC 28301
(910)-321-6928
The landfill is a multipurpose facility that can handle hazardous waste for all of your recycling demands. They have a baling area that accepts:
Computers
Dishwashers
TV's
Printer ink cartridges
Stoves
They also have a separate tire area, that accepts car, tractor, and truck tires. They also have a Construction and Demolition (C&D) section that accepts:
Fiberglass
PVC
Glass
Treated wood
Granite
Please refer to the Ann Street Landfill website for additional resources.
The residents of Fayetteville and Cumberland County are fortunate that they have a landfill that can handle all their waste disposal needs without running all over the county trying to find convenience centers.
Recycling in Fayetteville, North Carolina
When it comes to recycling the residents have 2 options. They can use the blue carts for most of their recycling needs. This curbside service is provided by the City of Fayetteville. Or, they can use Ann Street landfill to make drop-off them self.
Here is a list of recyclable materials:
Plastic bottles
Aluminium cans
Milk jugs
Phone books
Brown paper bags
Glass
There are many more items to numerous to mention here. They also have a banned recyclable list. Here are a few of those items:
China
Electronics
Oil containers
Plastic wrap
Styrofoam
Plastic bags
Why Recycle? According to the City Hall web site it takes 24 trees to replace one ton of non-recycled office paper. Recycling steel saves 1,400 pounds of coal. Recycling reduces air and water pollution. The economic benefits enable raw materials to be used more efficiently.
The City has also provided a Frequently Asked Questions page. With questions such as; Does the city pick up construction materials? And, Can the city pick up large items? If you have any questions
City Hall is located at:
433 Hay St. Fayetteville
Fayetteville, NC, 28301
(910) 433-1329
As mentioned earlier, the County operates the Ann Street Landfill, where the have a recycling area on site. Some of the acceptable items at Ann Street include:
Items not accepted are:
Acids
Motorbikes
White goods
So take advantage of the two recycling centers and do your part to help keep Fayetteville beautiful.
It's that easy!
Call Our Team Now
1-888-792-7833