Dumpster Rental in Coventry, RI
The Absolute Best Roll Off Rental Rate
Click To Call 1-888-792-7833Click For Email Quote
Call Us For Outstanding Container Service In Coventry:
Providing great customer service is in our blood. We will go to any length to ensure your satisfaction. With over 15 years of experience, we have proven ourselves and to our clients that we can get the job done right the first time.
No high-pressure sales tactics
Receive a bin quote faster than The Roadrunner. BEEP! BEEP!
Our value is unequal in the sanitation industry
Request an online canister pick up
Same day service available in Coventry. Call us first thing in the morning
Dumpster Rental Pricing in Coventry is Based on Many Different Factors
To Receive The Lowest Pricing, Call For A Customized Quote Now 1-888-792-7833
Save With Us Between $10 And $150 On Your Roll-off Rental Cost:
We guarantee the lowest prices in America. We will beat or match any of our competitor's prices. When they see our low everyday costs they weep with sadness because they know they can't compete with us.
A Flat rate roll off pricing model so you know your costs will never change
All of our fees are transparent. Just ask your sales rep to break it down for you
An easy to use dumpster weight calculator
We offer great prices to the construction industry
Call us ASAP and begin to save on your next bin rental
Earn Up To $50 | Share / Like Below
Click To Call 1-888-792-7833
Click For Email Quote
10 Yard Dumpster (2 TONS) 4,000LBS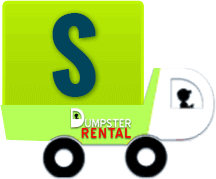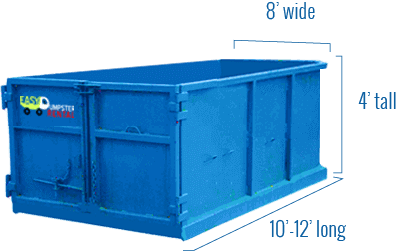 Easy Dumpster Rental
20 Yard Dumpster (3 TONS) 6,000LBS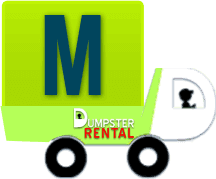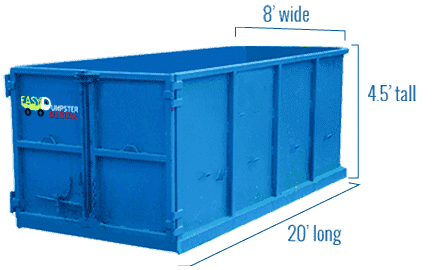 Easy Dumpster Rental
30 Yard Dumpster (4 TONS) 8,000LBS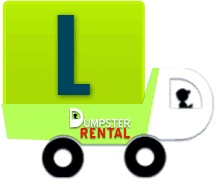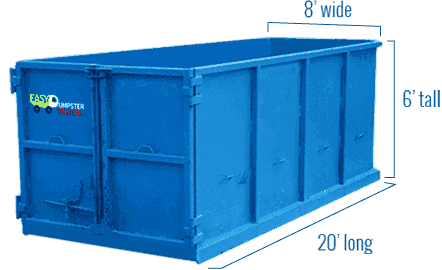 Easy Dumpster Rental
40 Yard Dumpster (5 TONS) 10,000LBS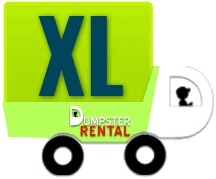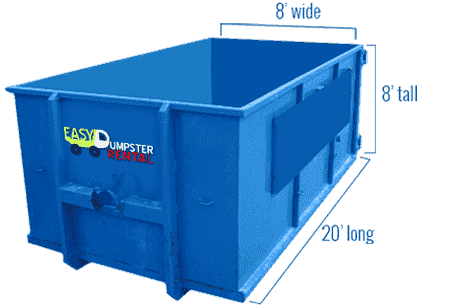 Easy Dumpster Rental
Transfer Station Location in Coventry, RI
Coventry is situated in the town of Kent County in Rhode Island. The town Public Works division is devoted to provided proper waste disposal solution to its estimated 35,014 residents. In addition to curbside garbage pickup, residents can also deliver waste items to the Coventry Transfer Station.  Residents can obtain a dump pass by taking proof of residents to the transfer station between open hours. Each resident is required to oobtain a dump pass in order to use the facility. Dump pass is available for a low cost of $20.
Coventry Transfer Station
1670 Flat River Road
Coventry, RI 2816
(401) 822-9110
Hours
Monday to Friday: 8:30am – 4:30pm
Winter Hours 7:30am-12:00pm and 12:30pm-3:00pm
Summer Hours: 6:30am-12:00pm and 12:30pm-2:00pm
Contact the station at (401) 822-9110 for information on items accepted at the site.
Recycling In Coventry Rhode Island
The town of Coventry provides its residents with convenient curbside recycling.  Residents are expected to clean recyclables before placing them in the barrel for collection. Bins should not be overcrowded to allow easy collection by town haulers. To dispose of excess recyclables residents are urged to collect an additional barrel free of cost from the Department of Public Works office. All bins should be placed at the curb by 7:00 am on collection day and 6:00 am during the Summer.
Items That Should be Recycled Are:
Mixed Paper
Mail
Envelopes
Magazines catalogs
Phonebooks
Paperbacks
Cards
All newspaper
Cardboard boxes such as cereal, cracker, or cookie boxes
Egg cartons
Shoe boxes
Gift boxes
Items that should not be recycled are:
Window glass
Aluminum foil
Light bulbs
Paint cans.
Aerosol cans
Drinking glasses
Please note that Styrofoam should not be placed in recycling barrels. Click here for more information on items to be recycled.
Household Hazardous Waste Disposal in Coventry, R.I.
Residents can contact The Rhode Island Resource Recovery corporation to arrange disposal of Household Hazardous waste. Contact (401)942-1430 ext. 241 to schedule an appointment for disposing of HHW.
Here is a partial list of items considered to be hazardous:
Pesticides
Herbicides
Gasoline
Oil-based paints
Household solvents
Automotive fluids
Pool chemicals
Photographic chemicals from
Bulk Waste Collection
Coventry public works department provides collection for large items that cannot be disposed of with regular garbage. This generally includes large furniture and appliances. Residents can schedule a pickup of bulk items by calling 822-9110. Please note that this does not apply to auto parts, construction debris, and HHW.
Yard Waste Pick-up
Collection of yard waste, specifically leaf and lawn bags begin during the month of April assume the weather permits. Yard waste should be separated from regular garbage for pick-up by town haulers. Avoid mixing dirt, mulch or sand with yard waste. Place at the curb no earlier than 24 hours before pickup.
Interesting Facts About Coventry
Coventry is located in Kent county with a population of 35,000 residents. Around the mid 18th century, Coventry became a town. Coventry is made up of about 15 villages and has many historical sites such as The Paine House and Hopkins Hollow Village. Some notable people from the town include Revolutionary War hero, General Nathanael Greene, who was George Washington's must gifted officer, NASCAR driver, Mike Stefanik, and actor Peter Frechette.
How We Price Our Dumpsters
When renting a container it's a good idea that you understand how rental bins are priced. Easy Dumpster Rental will always give you a flat-rate pricing. But, for your edification, we will explain the main elements that are key to arriving at a flat-rate price. The 4 most common components include landfill fees, type of debris, the amount of debris, and the weight of the debris. Also, if you plan on putting the canister in the street, there may be permit fees.
Four main factors which affect dumpster rental cost:
A) Landfill Cost – The cost for disposing waste material and debris at a landfill generally varies between each city, county, and state. Thus the cost for dumping waste in Coventry may be higher or lower than in Newport. This comes into play when determining your dumpster rental cost. Easy Dumpster Rental will never charge extra for landfill fees unless you go over the allowed weight or dispose of hazardous materials. It is prohibited under EPA regulations for companies like ours to transport hazardous waste. Large fines can be imposed, so be careful of what you put into a dumpster. At the end of this article, we will name some common household hazardous waste.
B) Debris Type – The category of materials that you intend to get rid of can affect the rental cost of your rolloff -dumpster. Waste disposal companies are required to send debris collected to specific locations.Some debris can be disposed of at Coventry recycling centers at a lower price. Rates for dumping debris are lower for materials that can be recycled versus hazardous and non-recyclable materials.
C) Debris Weight – The volume of the waste that you are disposing of can have an impact on the size of the rental dumpster. Also, the rolloff size used by haulers.
Generally, there are four common dumpster sizes:

10- cubic yard
20- cubic yard
30-cubic yard
40-cubic yard
There is a myriad of bin sizes but they are not available in every county. But the general rule of thumb is, the larger the size, the higher the starting prices. Customers request bigger dumpsters to get some peace of mind to fit all the trash and not pay for an extra haul. We have a simple to use dumpster weight calculator to help you make that decision. Also, our sales reps are experienced in asking you the right questions to get you the right size rolloff for your particular job.
D) Rental Period – Dumpsters of all sizes come with 7-day or 14-day dumpster rental periods. But don't worry if you run out of time. Call us before your lease period is over. We will make arrangements to keep your bin longer without incurring late fees. We are here to serve you and make you happy as a lark.
Some Common houseHold Wastes

Bleach
Moth repellents
Fluorescent light bulbs
Adhesives and glues
Batteries
Herbicides
Antifreeze
Check with your local government officials if you have any questions on what are hazardous materials. You can also contact your Regional EPA by visiting their website.
It's that easy!
Call Our Team Now
1-888-792-7833