Dumpster Rental in West Warwick, RI
Receive Tremendous Savings On Roll Off Rental
Click To Call 1-888-792-7833Click For Email Quote
Why We Offer Unique Roll Off  Service In West Warwick:
We believe that giving customers the best possible customer service is the only way to properly run a business venture. Our staff will swim the longest rivers to make you completely happy if that is what it takes.
No waiting around all day for a container delivery or pick up
A variety of canister sizes to choose from. Any job we can handle
Request a pick up online to save you time
Get a free, no obligation consultation
We have rented over 100,000 dumpsters
Dumpster Rental Pricing in West Warwick is Based on Many Factors
To Receive The Lowest Pricing, Call For A Customized Quote Now 1-888-792-7833
Save With Us Between $10 And $90 On Your Bin Rental Cost:
We want to put a smile on your face. And the way we do this is offering the lowest prices you can find in Rhode Island. We have saved clients thousands of dollars over the years and we hope you will be the next.
A flat-rate pricing model that helps take the sting out of high costs
No hidden fees ever. We are super transparent
An easy to use bin weight calculator
Rent a container with one quick phone call and one super low price
Call Now and begin to save immediately
Earn Up To $50 | Share / Like Below
10 Yard Dumpster (2 TONS) 4,000LBS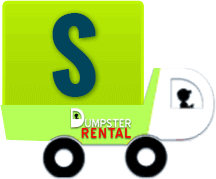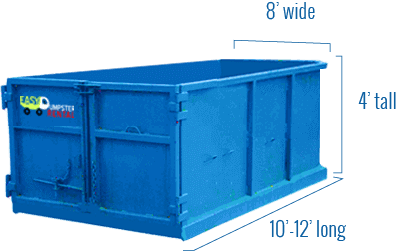 Easy Dumpster Rental
20 Yard Dumpster (3 TONS) 6,000LBS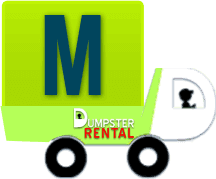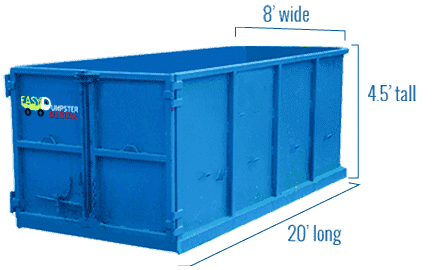 Easy Dumpster Rental
30 Yard Dumpster (4 TONS) 8,000LBS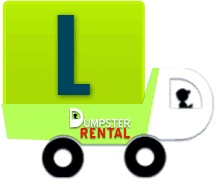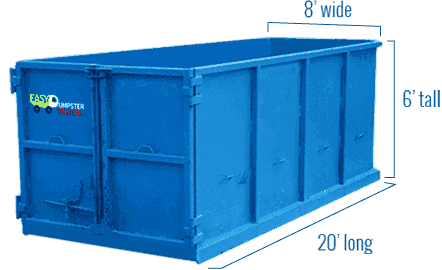 Easy Dumpster Rental
40 Yard Dumpster (5 TONS) 10,000LBS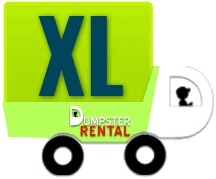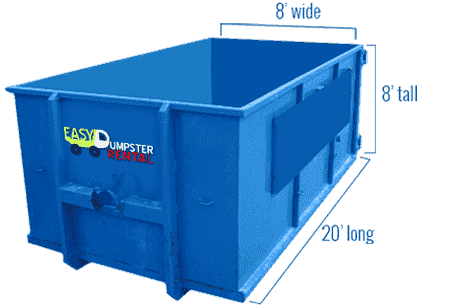 Easy Dumpster Rental
Landfill Location West Warwick, RI
West Warwick is a town that is located in Kent County in the state of Rhode Island. The West Warwick Public Works Department – Sanitation Division is responsible for providing over 9,000 households in West Warwick with weekly curbside trash collection services.
West Warwick Public Works Department
10 Junior Street
West Warwick, RI 02893
(401) 822-9225
Monday to Friday 7:00 am to 2:30 pm
Residents of West Warwick that would like to drop off household waste, instead of having it picked up on their scheduled days, are asked to contact the West Warwick Public Works Department for more information.
Recycling In West Warwick
In addition to the curbside trash collection services, residents of West Warwick are also provided with convenient curbside recycling collection services as well.
If residents of West Warwick have recyclables that they want to drop off (instead of wait to have them collected) then they can drop off some recyclables at the West Warwick Public Works Department.
More information on these services – as well as a list of acceptable materials that can be dropped off – can be found here.
Household Hazardous Waste
The West Warwick Public Works Department does not deal with the collection or disposal of household hazardous waste in the area. Instead, residents of West Warwick that have household hazardous waste, that they wish to get rid of, are asked to contact the Rhode Island Resource Recovery Corporation for more information on the matter.
Rhode Island Resource Recovery Corporation
65 Shun Pike.
Johnston, RI. 02919
(401) 942-1430
Monday to Friday – 6:00 am to 3:45 pm
Saturday – 6:00 am to 12:00 pm
Yard Waste
Yard waste is collected curbside twice per month on Mondays. During fall months, leaf collection may also occur on Tuesdays and Wednesdays as well.
If your regular trash collection day falls on Monday, Tuesday or Wednesday, then your yard waste will be collected on the first and the third Monday of each month. If your regular trash collection day falls on Thursday or Friday, then your yard waste will be collected on the second and the fourth Monday of each month.
Interesting Facts About West Warwick
West Warwick was incorporated in 1913 giving it the distinction of being the youngest town in Rhode Island. The city was once home to some of the earliest textiles mills in America. The town has a population around 30,000 residents. The Lippet Mill is on the National Register of Historical places and dates from 1810. And The Original Bradford Soap Works which was founded back in the 1800's is still in operation today.
Is It A Wise Move Financially To Use A Dumpster Bag?
I'm sure you have seen the ads on TV many times touting the simplicity of using a dumpster bag. But don't be taken in by these commercials. Buying a dumpster bag has many more drawbacks then renting a dumpster.
For starters, you need to go to your local hardware store to purchase a bag. We come to you.
Depending on where you live the costs can begin at $30 or more.
Then you need to arrange for a pickup which can run as high of $150 or more. So right there you have spent close to $200.
There are strict limitations on size and what you can fill a bag with. Dumpster bags come in one size and one size only;  3 cubic yards or 600 gallons of debris. Then there are restrictions placed on what you can fill the bag with. For example, they only allocate 1 cubic yard for lighter materials such as dirt and 3 cubic yards for heavier materials. So if you have a project that is basically hauling away dirt or asphalt and you have more than 1 cubic yard, you are going to need more than one bag. And another bag is more money you are going to have to shell out.
And a bag is going to be more difficult to load. It simply doesn't have the rigidity and stability of a steel dumpster. It isn't a prudent way to use your money. It is wasteful.
Now renting a roll off dumpster offers you a great price point in comparison to a bag. Usually, most dumpster company's smallest dumpster is 10 cubic yards and hold 2 tons of debris. That is almost 3 times more cubic feet than a bag will hold. Another wonderful advantage to renting a rolloff is that all the space could be utilized to carry everything a bag can't.
No matter if you are hauling away dirt, rock, sand or gravel, our units can handle it. The space in a bin isn't allocated for certain debris. You can put about anything in a container except hazardous waste, which is prohibited by the Federal Government. And for a pittance more, you get a very large size canister compared to a puny dumpster bag. And the savings you will experience over the long haul will be priceless. So don't fool around with a dumpster bag, rent a dumpster from Easy Dumpster Rentals. Save yourself time and money.
Get a quote in a few minutes, then tell us when and where you what like the roll-off delivered. Once it is filled, either go online to request a pick up or give us a call. We guarantee both our services and prices. We will definitely save you money vs. a dumpster bag, that you can take to the bank.
It's that easy!
Call Our Team Now
1-888-792-7833