Dumpster Rental in Waco, Texas
Get Open Top Rolloff-Bin For Less
Click To Call 1-888-792-7833Click For Email Quote
Why We Can Offer Quality Service In Waco:
Our desire is to insure that you have a high quality experience with us. We will do all that is possible to make sure that you receive outstanding customer service and a helpful staff that will guide you through the dumpster rental process.
Always on time delivery and pick up that will have you smiling all day long
We have dumpster rentals in a variety of rolloff-bin sizes to fit all of your needs for any project
Get a fast nonsense quote over the phone or online. Lowest rates in Waco
Over 15 years serving the sanitation industry pleasing customers just like you
We rent to the residential or condo owners to help make life easier
Dumpster Rental Pricing in Waco is Based on Many Different Factors
To Receive The Lowest Pricing, Call For A Customized Quote Now 1-888-792-7833
Save With Us Between $10 And $100 On Your Dumpster Rental Cost:
Easy Dumpster Rental lives by two principles, honesty and integrity. We have built our brand around these words and customers have come to rely on us nationwide to meet all their rolloff rental needs.
All of our fees our transparent and we will never add surcharges or hidden fees
Prices that are guaranteed to be the best in Waco. We will beat any competitors rates
We have over 100,000 dumpster rentals to customers throughout Texas and  America
Construction dumpsters available for those huge building rehabs or demolitions
A FAQ page that will give answers to any questions you may about our company
Earn Up To $50 | Share / Like Below
Click To Call 1-888-792-7833
Click For Email Quote
10 Yard Dumpster (2 TONS) 4,000LBS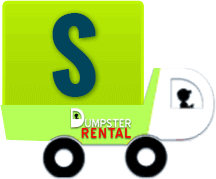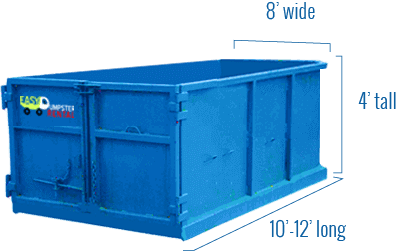 Easy Dumpster Rental
20 Yard Dumpster (3 TONS) 6,000LBS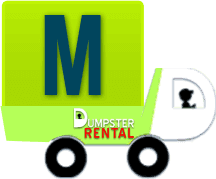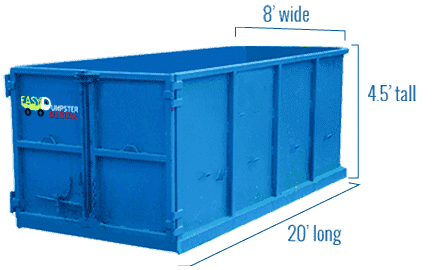 Easy Dumpster Rental
30 Yard Dumpster (4 TONS) 8,000LBS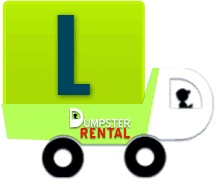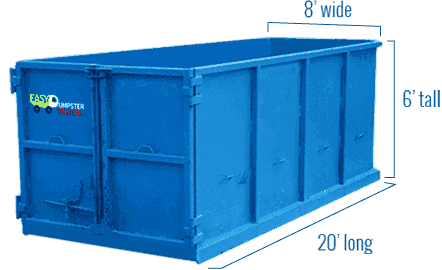 Easy Dumpster Rental
40 Yard Dumpster (5 TONS) 10,000LBS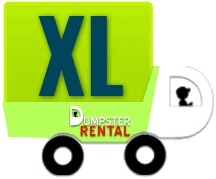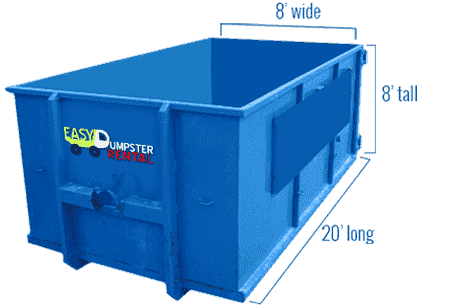 Easy Dumpster Rental
Landfill Location in Waco, TX
The city of Waco is the county seat of McLennan County and can be found in the state of Texas in the United States. The City operates a Type I Municipal Solid Waste landfill that residents can use to dispose of hazardous waste.
11400 Old Mcgregor Rd
Woodway, TX 76712
254-299-2620
Hours
Monday -Friday: 8 a.m. – 4:30 p.m.
Saturday: 8 a.m. – 11:30 a.m.
Unaccepted Items include:
Paint
Lithium batteries
Used motor oil
Household Hazardous Waste
Medical wastes
Ammunition, explosives
Recycling
The city provides curbside recycling to residents.  Residents are provided with blue cart and green cart in which recyclables should be placed. Carts can be picked up at  Cobbs Recycling Center at 2021 44th Street or at the Solid Waste Services main office at 501 Schroeder Drive. Recycling carts are emptied on the same day as regular trash carts.
Recyclables include:
Broken down cardboard
Crushed aluminium cans,
Magazines
Crushed plastics #1 & #2
Bottles
Tin cans
Newspapers
Materials that cannot be recycled:
Disposal plastic bags
Containers with food
Metal clothes hangers
Styrofoam
Pizza boxes
Hazardous Waste
The city arranges Household Hazardous Waste Collection Day to allow residents to safely dispose of HHW. When attending events residents are asked to travel with a driver's license or valid utility bill. Contact t 254 299-2612 for more information.
Acceptable Items:
Paint
Cleaning Products
Old gasoline
Antifreeze
Used Motor Oil
Batteries of all kinds
Herbicides & Pesticides
Fluorescent bulbs
Telephones
Pool Chemicals
Yard Waste
Yard waste pickup is provided to residents every other week on the same day regular trash is collected. Residents can also drop off yard waste at Cobbs Recycling Center located between 2021 N.44th Street, between Cobbs Dr. and Trice Ave.
Bulk Items
Bulky waste collection is provided at no extra to residents. For more information, contact call (254) 299-2620.
Easy Dumpster Rental Pricing Model In Waco, Texas
Waco is a city with 132,000 residents, lying on the Brazos River. The city was first surveyed in 1839. Waco is home to Baylor University and is the cities largest employer with 2,600 employees. The city of Waco has a recycling campaign called "Keep Waco Clean and Green" You can see a PSA video about the campaign on the city of Waco's home page.  The video is geared to children to encourage them take some responsibility in keeping the city clean. It is never to young to start our children on the path of helping our environment to stay pristine.
We take pride in the fact that our pricing model is very transparent. Many people would like to know what they are getting for their hard earned money. So we have laid out the 4 components that go into our model. Landfill costs, debris type, debris weight, and the rental period. This will help you understand how prices are calculated and that some costs are beyond our control.
Landfill Costs: Landfills mostly make their money through what is called tipping fees. With over 4,000 landfills in America, the prices vary greatly from county to county. What it may cost you in Waco could be a lot lower say in Cleveland. Landfills are increasingly becoming very sophisticated and use the latest technology in air and water pollution safeguards. They are also regulated by the EPA to meet safer standards. This insures that for instance, there is no leachate's seeping into our underground water sources. Some landfills capture methane gas emissions and reuse it to meet our electrical power needs. We will never add on to what a landfill charges to our fees. And most landfills will tell you what they charge per ton.
Debris Type: What type of materials you are disposing of will have a bearing on the cost of your dumpster rental. For example, recyclables usually cost less than non-recyclables or getting rid of construction demolition wastes. Please be aware that it is against EPA regulations to put hazardous materials in a dumpster-rolloff. Check with your local city or county officials to learn how you can dispose of hazardous waste. Some examples of household hazardous materials according to the EPA are:
Paint thinners
Oven cleaners
Batteries
Pesticides
Motor oil
Adhesives and glues
Propane tanks
Be mindful of what is around your home and make sure these and other hazardous materials are disposed of properly.
Debris Weight: Easy Dumpster Rental offers 4 dumpster bin sizes. 10, 20, 30, and 40 cubic yards. So depending on your needs and the container size you order is going to effect the costs. A 40 -yard dumpster-canister will cost more than a 10-yard bin. Thus, what size you choose and what you put into the rolloff-container will have an impact on your dumpster rental fees. So, concrete will cost you more at the landfill than hauling away dirt. Keep this in mind when you are planning a remodel or other project around the home. By the way, we rent to both the residential and construction markets.
Rental Period: Most dumpster-bin rental periods run between 14 or 30 days. With that said, you can keep your dumpster rental as long as you need it to complete the job. Please keep in mind that if you do have a rental period that is 14 days and you discover that you are going to need more time, call our office before the rental period ends so that you do not get charged unnecessary late fees. Our sales team will do everything than can so that you have a great dumpster rental experience. So give us a call and let us haul away your junk.
It's that easy!
Call Our Team Now
1-888-792-7833