Dumpster Rental in College Station, Texas
Get Extraordinary Roll Off Rental Savings
Click To Call 1-888-792-7833Click For Email Quote
Why We Offer Elite Roll Off Dumpster Service in College Station:
We feel we are an elite company when it comes to offering customer service. No one can beat our service guarantees. On time delivery and pick up is essential from separating us from the pack. This is what gives us an edge.
Cutting edge service that will have you smiling all day long. We are the "On Time" company
When you speak to one of our reps you will be treated like an equal and receive the respect you deserve
We can fulfill all of your needs with our variety of rolloff sizes that can handle projects no matter the magnitude
Our 15 years of industry experience puts us in the forefront of the sanitation industry
No hassles or headaches when you call us. We are here to please you and please you we will
Dumpster Rental Pricing in College Station is Based on Many Factors
To Receive The Lowest Pricing, Call For A Customized Quote Now 1-888-792-7833
Save With Us Between $10 And $100 On Your Dumpster-Bin Rental Cost:
We are in the business to satisfy every customer requests with integrity and honesty. This is our motto and we take our values very seriously. You are important to our success and we mean business. You will not be disappointed.
Great savings is the quest and saving you money is our desire. We know how hard you work to earn a living
We rent to the residential and condo owners. We have just what you need to help clean up your site
Our flat rate pricing is model of consistency and you will never be taken advantaged of. We will earn your trust
No hidden fees or added surcharges. What we quote you is the price you will pay. And you can bank on it
Call us now and see how much you can save on your next dumpster rental. You will be glad you called us
Earn Up To $50 | Share / Like Below
10 Yard Dumpster (2 TONS) 4,000LBS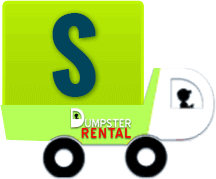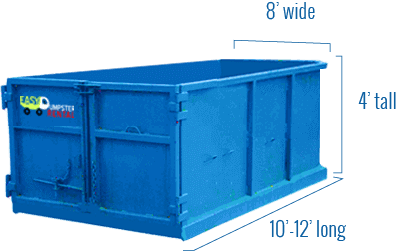 Easy Dumpster Rental
20 Yard Dumpster (3 TONS) 6,000LBS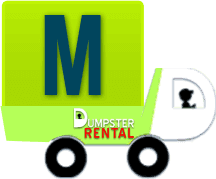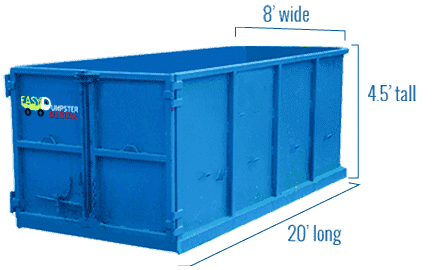 Easy Dumpster Rental
30 Yard Dumpster (4 TONS) 8,000LBS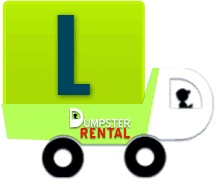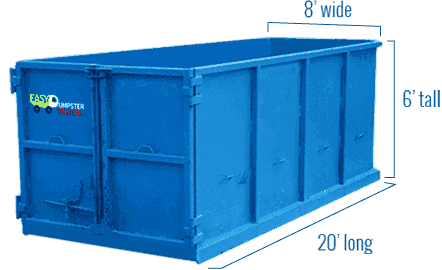 Easy Dumpster Rental
40 Yard Dumpster (5 TONS) 10,000LBS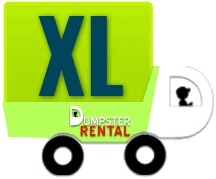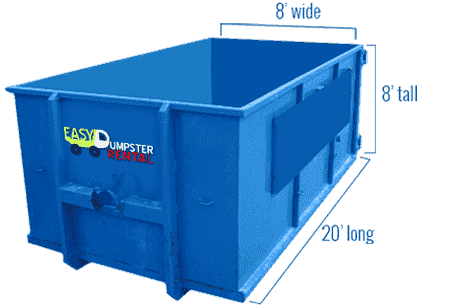 Easy Dumpster Rental
Some Thoughts On Improving Our Environment
College Station  is home to one of the great universities in America, Texas A&M. Founded in 1876 the school has grown to an enrollment of around 65,000 students and is one the top research universities in the country. And they have had some of the best college football teams in the land. The city lies 90 miles Northeast of Austin and was founded in 1860 and has a population of 106,000. Texas A&M University System is the largest employer by far with a little over 16,000 employees. The George Bush Presidential Library is located on the campus and actor Rico Rodriguez who starred in the sitcom, Modern Family, is from College Station.
Though improving our environment may not be the first thing most people think of when they wake up in the morning, it does deserve some consideration. Living in America we are very spoiled and take some much for granted. We flip a switch and we have light. Turn on a tap, and fresh water comes flowing out. The air we breath for the most part is clean and our water sources are fairly fresh. However, in a lot of countries they fall very short of the luxurious we take for granted. We don't have to go to a well hunting for clean water or read by the light of the moon. Electricity isn't as abundant in most underdeveloped countries. But if we aren't careful with our resources, clean water could become a thing of the past. It is really quite pathetic that we have to treat our water with chemicals before it arrives at our faucets. And our apathy towards a cleaner environment is going to back fire on us one day. And what we once took for granted will vanish over night. But there is hope if we all begin to make a conscious effort to do our small little part to help improve our fragile Eco-systems. Some of the things we can do are quite simple actually and are not labor intensive. Here are some simple solutions:
We can save up to 12,000 gallons of water per year just by using a full load when we wash clothes
Use Eco-friendly green detergents
Get rid of plastics. They take for ever to decompose and they are made out of harmful petrol-chemicals that end up in a landfill which can seep into our underground water systems
By limiting the length of your shower to a few minutes, 2,000 gallons of water could be saved a year
Recycle all of your paper products. This will help save our forests and immensely cut down on energy consumption
Try using compost in your garden instead of fertilizer
These are just a few helpful hints that can go a long way in protecting our environment. Recycling is another great way to help improve the landscape. Easy Dumpster Rental is a Green company and we can help you with all of recycling needs. We have bins that are ideal to use for taking your recyclables to your local recycling center. Our prices are great and you will save a ton of money using our services versus renting or using a pick up truck. There will be less trips to the recycling center. That means less gas and the time you save by letting us handle your loads means more free time for you. So call us and discover the beauty of using a Easy Dumpster Rental.
Landfill Location In College Station, TX
College Station is located in East-Central Texas in Brazos County. Residents can take household waste to the Twins Oaks landfill. A valid ID or utility bill will be required for residents to qualify for free disposal at the landfill. Charges may apply for some items.
Twins Oaks Landfill
2690 SH 30
Anderson, TX 77830
(979) 764-3832
Hours of Operation
Monday to Friday: 7:00 am to 5:00 pm
Saturday 7:00 am to 1:00 pm
Accepted Items:
Construction debris
Yard Waste
Large appliances
Regular household waste
Items not accepted:
Asbestos
Fluorescent light
Used oil (can recycle on site).
Used oil filters (can recycle on site).
Liquid paints
Gas containers
Recycling
The City of College Station now offers a single-stream recycling program to residents. Residents can place recyclables in one container. Shredded paper however should be place in clear plastic bags. Individuals without a container can request one by emailing [email protected]
Items to be placed in containers include:
Aluminum cans.
Newspaper
Glass (all colors).
#1 & #2 plastics.
Flattened cardboard.
Mixed paper.
Magazines.
Brown paper bags.
Junk mail.
Phone books.
Prohibited Items:
Broken Window Glass
Light bulb
Diapers
Plastic bags
Napkins
Hazardous Waste
Household Hazardous Waste Collection Events are held throughout the year for residents to dispose of HHW. Items accepted at the events include automotive batteries, pesticides, household chemicals, fertilizers, paint thinners, medical waste, pool chemicals, fluorescent light bulbs, and medications, to name a few. Visit bvswma.com or contact the HHW hotline at 979.764.3809 for locations for upcoming events and items accepted.
Yard and Bulk Waste Collection
Yard waste collection and bulk waste collection is provided once weekly by the city of College Station. Yard waste should be neatly place by the curb before 8 am on collection day.
It's that easy!
Call Our Team Now
1-888-792-7833