Dumpster Rental in Lafayette, Indiana
Affordable Rental Costs On Trash Rolloff-Containers
Click To Call 1-888-792-7833Click For Email Quote
Why We Offer Unique Roll Off Dumpster Service:
Our dumpster rental service is unique because we take care of all of our customers needs with a professionally staffed company. We offer expert and courtesy advice and solutions to all your trash disposal needs.
We offer a best service guarantee and customer service that is highly regarded in the industry
Pleasing you is our highest goal and providing workable solutions to your problems
We have over 15 years in the dumpster rental business and our clients love our ethos
Our sales team is highly trained and motivated to insure you have the best possible experience
We will jump through hoops to make sure you are satisfied with our services
Dumpster Rental Pricing in Lafayette is Based on Many Different Factors
To Receive The Lowest Pricing, Call For A Customized Quote Now 1-888-792-7833
Save With Us Between $10 And $10 On Your Dumpster Rental Cost:
Easy Dumpster Rental is a brand you can trust and depend on when it comes to proving great customer service. Our prices are the lowest in the industry and we will meet or beat any competitors prices. Guaranteed!
Our flat rate pricing model will have you leaping for joy
No hassle or haggling when it comes to the treatment you deserve. We want to partner with you for life
10, 20, 30, and 40-yard dumpster-bins that can deal with any job that you need completed
On time delivery and pick up so we don't waste your time
Call us now and save like never before. We want you to keep your money for more important things in life
Earn Up To $50 | Share / Like Below
10 Yard Dumpster (2 TONS) 4,000LBS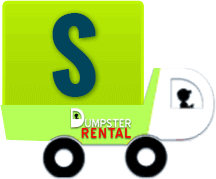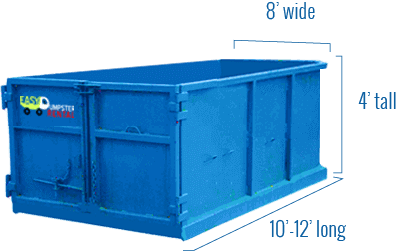 Easy Dumpster Rental
20 Yard Dumpster (3 TONS) 6,000LBS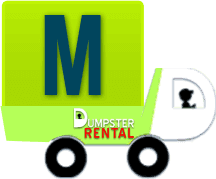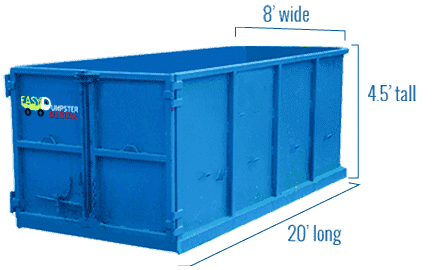 Easy Dumpster Rental
30 Yard Dumpster (4 TONS) 8,000LBS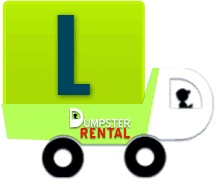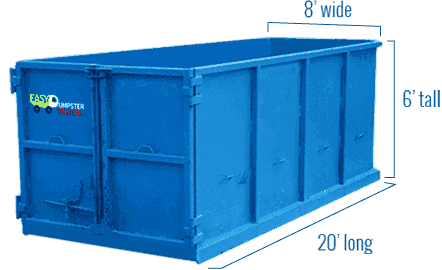 Easy Dumpster Rental
40 Yard Dumpster (5 TONS) 10,000LBS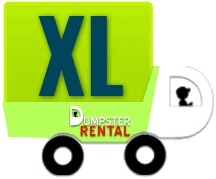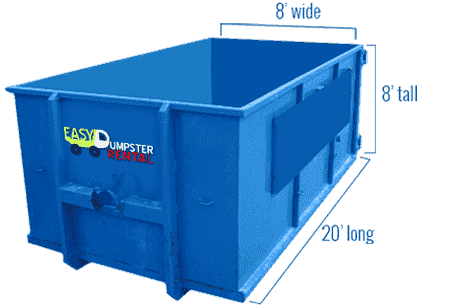 Easy Dumpster Rental
Landfill Location in Lafayette, IN
Lafayette City can be found in the county seat of Tippecanoe County in the state of Indiana. See information below to locate the Tippecanoe Transfer Station.
2770 N 9th St
Lafayette, IN
(765)742-7131
Hours of Operation
Monday, Wednesday and Friday: 7.00 am to 4.00 pm
Tuesday: 7.00 am to 6.00 pm
Saturday: 7.00 am to 1pm
Sunday: Closed
Items that are accepted at Transfer Station include:
Adhesive
Bush and limbs
Antifreeze
Metal Cans
Items not accepted at the Transfer Station include:
Medical waste
Explosive
Ammunition
Recycling
The city provides residents with a 96 gallon toter to place recyclables in for collection. Residents without a toter can use the  action center to request one. Or contact Lafayette Sanitation Department at 765-807-1411.
Items that can be recycled is listed below:
Aluminum Cans & Steel Cans
Newspapers
Detergent Bottles
Clear, Brown and Green Glass Containers
Here is a list of unacceptable items:
Leaded crystal
Pyrex
Motor oil
Mirrors or ceramics
Hazardous Waste Disposal
Residents can take household hazardous products to Best Way Disposal situated next to Former Wildcat Creek Waste District.
2770 N 9th St
Lafayette, IN 47904
765-742-7131
Hours of Operation are
Monday, Wednesday and Friday: 7:00 am to 4:00 pm
Tuesday and Thursday: 7:00 and to 6:00 pm
Saturday: 7:00 am to 2:00 pm
Here is a partial list of items accepted
Cooking oil
Flares
Pesticides
Kerosene
TVs
Weed Killers
Gasoline
Items not accepted are:
Medical waste
Explosives
Asbestos
Alkaline batteries
Latex paint
For information on disposing of latex paint contact Tippecanoe Transfer Station at 765-742-7131 or visit the website for specific instructions on disposing of items such as propane tanks.
Yard Waste
During the fall season leaves should be raked to the curb and not bagged. The city sends out a vacuum truck weekly to remove them. Limbs and tree trimmings should be bundles no more than 3 feet long and 20 inches in diameter and placed along the curb for pickup.
Bulk Waste
Bulk waste is collected weekly on regular trash pickup days. If you need an item to be picked up earlier you can take it to Tippecanoe Trash Transfer Station at 2770 North Ninth Street. Be sure to call 765-742-7131 for pricing information before visiting the site.
How To Properly Fill A Dumpster-Rolloff in Lafayette
Lafayette was founded in 1853 and it has a few multinational companies that have business operations in the area including; TRW, Cargill and Caterpillar, to name a few. Lafayette is also home to Purdue University. Purdue is major University and is highly regarded institution. Among it's many contributions and one of it's biggest claims to fame is the fact that Purdue has produced 23 astronauts, including Neil Armstrong, the first man on the moon. Now, Easy Dumpster Rental will never charge you "astronomical" fees for our services. On the contrary, we will do everything we can that our customers receive fees that are so low they are grounded in reality. There are important matters to consider when you rent a dumpster. And one of the more frequent questions we receive is; How should I fill my dumpster? There are 3 considerations you should take into account when you are filling your dumpster-bin.
1)Safety: By law a dumpster cannot travel on streets or highways with debris or materials either hanging over the side of the bin. Or that is so overfilled that trash is above the top of the rim of the canister. When these 2 things are occurring, the public safety is at risk. A tree limb sticking out over the side can hit another vehicle or even a pedestrian walking along a narrow road. Any objects that are shooting up from the rolloff could for example, hit a telephone line. So, make sure that you are following this simple guidelines when filling your waste into a dumpster and no property or human lives will be impacted.
2)No Hazardous Materials: The movement and disposal of  Hazardous materials are strictly regulated by the Government. In 1975, The Hazardous Materials Transportation Act was put into law to protect the public and the environment. Hazardous materials, among other properties, are highly flammable and have chemicals if spilled, could have disasters outcomes for both human life and our fragile Eco-systems. So, for these and other reasons dumpsters are not equipped to be carry such dangerous wastes.
3)Dumpster Weight: You must be very careful what you say you are going to put into your dumpster is what you actually fill it with. If we quote you a price for dirt and you end up added concrete to the mix, you are going to be charged extra at the landfill for tipping fees. We will quote you a price on what you tell us the fill will be. But the onus is on you for the extra fees to pay. When the dumpster gets to the landfill it is weighed. We can't be held responsible for any deviation from what you tell us what we will be hauling away. Our sales team is adept in giving you an accurate quote but only if you stick to your word and fill the  bin with what you were quoted. Easy Dumpster Rental takes no pleasure in seeing unnecessary charges be added to your contract. If you have any change in the debris you are going to load into the canister, please call us. It will be a lot cheaper to get you a new quote than pay extra at the landfill.
In summation, make sure you fill the dumpster just to the rim and nothing is sticking out of the sides. Insure there is no hazardous waste in the rolloff. You fill the dumpster with the materials you have been give a quote for. Remember to contact us if you run into any changes of plans and we will find a positive solution.
It's that easy!
Call Our Team Now
1-888-792-7833