Dumpster Rental in Malden, MA
Get The Greatest Value On a Roll-Off Rental
Click To Call 1-888-792-7833Click For Email Quote
Our Work Ethic Is Based On Providing Service With Integrity In Malden:
We steadfastly adhere to the "Puritan Work Ethic." Our hard working staff is dedicated to ensuring that you will always receive only the best customer service in America. We value you and it shows with many happy customers.
Read the stories of our thrilled customers
We are serious about great customer service
Easy Dumpster Rental can dispose of both residential and construction debris
Rent any container for 7 days or more
Please be aware that we cannot haul hazardous material
Dumpster Rental Pricing in Malden is Based on Many Different Factors
To Receive The Lowest Pricing, Call For A Customized Quote Now 1-888-792-7833
Save With Us Between $10 And $80 On Your Dumpster Rental Cost:
Easy Dumpster Rental is the brand to trust when affordable pricing is important to you. Coupled with always on time delivery and pick up you can't go wrong choosing us for your rental needs.
We offer a flat rate pricing model that will leave you very happy indeed
You will never feel high-pressure sales tactics. Hassle free service
All of our fees are made up front with no added surcharges
An easy to use canister weight calculator that ensures an accurate quote
Call right now and get the junk out of your life
Earn Up To $50 | Share / Like Below
Click To Call 1-888-792-7833
Click For Email Quote
10 Yard Dumpster (2 TONS) 4,000LBS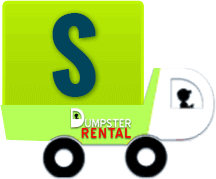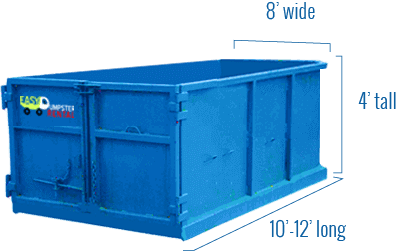 Easy Dumpster Rental
20 Yard Dumpster (3 TONS) 6,000LBS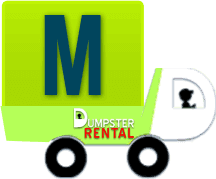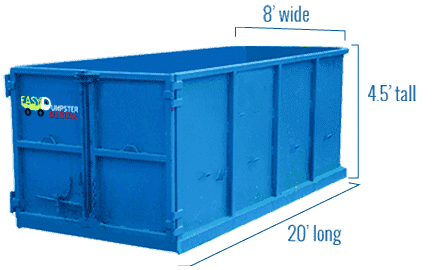 Easy Dumpster Rental
30 Yard Dumpster (4 TONS) 8,000LBS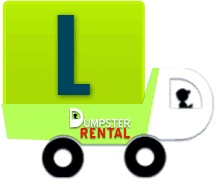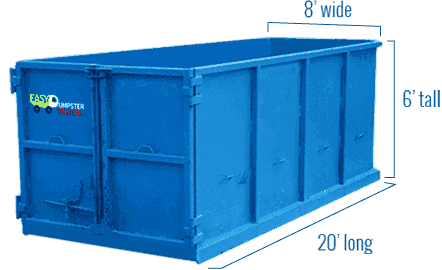 Easy Dumpster Rental
40 Yard Dumpster (5 TONS) 10,000LBS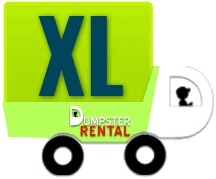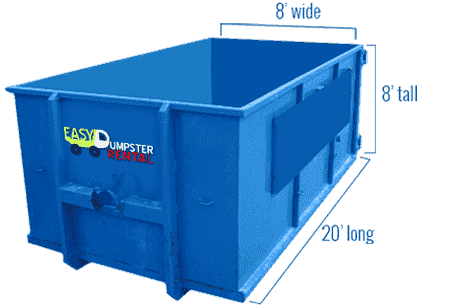 Easy Dumpster Rental
Landfill Location Malden, MA
Malden is a city that is located in Middlesex County in the state of Massachusetts. The Malden Department of Public Works provides residents with convenient curbside trash collection services on a weekly basis.
Malden Department of Public Works
356 Commercial St
Malden, MA 02148
(781) 397-7160
Monday to Friday, 8:00 AM to 4:00 PM
Residents who have household waste that they wish to dispose of, outside of their curbside trash collection day, are asked to contact the Malden Department of Public Works for convenient drop off locations.
Recycling In Malden
The Malden Department of Public Works also provides residents with a convenient means of disposing of any and all recyclables that they may have in their possession. Residents simply need to place their recyclables in the specified Pay As You Throw bags and place said bag curbside.
Residential curbside recycling collection services usually occur on the same day as regular household trash collection. Here are a few of the main locations where the Pay As You Throw bags can be purchased.
Malden City Hall Building 1
110 Pleasant Street
Treasurer's Office
CVS
1080 Eastern Ave.
Malden, MA 02148
L & M Convenience
230 Ferry Street
Malden MA 02148
A full list of locations can be found here. Residents who have recyclables that they wish to dispose of, outside of their curbside recycling collection day, are asked to contact the Malden Department of Public Works for convenient drop off locations.
Household Hazardous Waste
The Malden Department of Public Works organizes and manages household hazardous waste recycling days on a seasonal basis. Residents can drop off HHW that they have in their possession on these days.
Contact the Malden Department of Public Works for details on upcoming HHW recycling days.
Yard Waste
The Malden Department of Public Works provides curbside yard waste collection on a biweekly basis; starting in mid-April and ending at the beginning of December.
Massachusetts Enacts Commercial Food Ban To Landfills
Recently the state banned schools, hospitals, supermarkets, and food producers to sent their leftover food scraps to landfills. In one recent year, Mass residents and businesses sent over 5 million tons of solid waste to landfills and 17% of this total was food. Recently 5,000 tons of food waste was diverted from landfills. Boston University is playing its part by encouraging students not to take more than they can eat. And anything left over they are composting. Food bank organizations are working with local companies to donate any leftover food to help the needy. This recycling of food is a great idea and will go a long way into helping reduce the dependency and the necessity of landfills.
The Importance Of Recycling In Malden
The relevance of recycling cannot be over stressed. The benefits are huge and greatly helps in contributing in keeping your city clean and beautiful. Recycling helps keep the environment pristine and cuts down on landfills. Matter of fact, 70% of all debris that goes to a landfill can be recycled. Reusing materials and re-purposing plastics, for example, helps keep energy costs low, creates millions of jobs nationwide, and keeps the environment free from harmful by-products thus ensuring a safer city.
Malden is a wonderful place to call home. And to keep it that way, recycling is an important contribution you can make to keep your city looking pristine. Each citizen must do their part and take action to help the city stay free of debris. We all want to live in a city that prides itself on its cleanliness. By taking part in something so simple you can have neighborhoods, parks, and waterways that will always look beautiful. This also provides other benefits that can improve your home values, attracts more visitors and businesses, which in turn helps create economic booms.
Remember The Three R's Of Managing Waste Materials
Reduce: Cut down on what you currently use. Creating new materials cost tremendous amounts of energy and raw materials. Donate used clothes or other items you have no use for anymore. Buy used clothes or even building materials.
Reuse: Save paper and plastic bags. Use a tote bag at the grocery store. Plastic is a huge problem for the environment. As a matter of fact, there are large plastic patches in both the Atlantic and Pacific Oceans that are wreaking havoc on our marine life and water.
Recycle: Compost as much as you can. Take any glass and other items such as newspapers to recycling centers.
Recycling in most cities today is a no-brainer. A lot of towns provide recycling bins right at the curb. And they also employ single stream recycling. No more sorting at the curb, its all done at the recycling center or facility. Zero waste is not a far-flung dream, but many companies are making it a reality. And we can do the same, with little effort.
Here is a partial list of recyclable items:
Plastic milk jugs
Newspapers
Brown paper bags
Office papers
Plastic bottles
Phone books
Tin cans
Aluminum cans
Items they will NOT be  accepted at the recycling center:
No plastic bags
No pizza boxes
No ice cream products
Egg cartons
Aluminum foil
Aerosol cans
Remember this is just a partial lists of items that will and will not be accepted. Either refer to the City of Malden website or contact your city officials if you are not clear on what is or isn't accepted in your city has a recyclable.
It's that easy!
Call Our Team Now
1-888-792-7833