Dumpster Rental in South Kingston, RI
Receive Boundless Roll-Off Rental Pricing
Click To Call 1-888-792-7833Click For Email Quote
How We Provide Complete Bin Service In South Kingston:
We toil hard to give each and every customer the best service on the face of the earth. Our highly skilled sales team members are the brightest in the industry who's only concern is to make you happy.
Rent any roll-off -container for 14 days or more
Rent a unit with one simple call
We guarantee all of our rolloff bin services
No fuss or headaches when you deal with us
Get a quote faster than splitting an atom
Dumpster Rental Pricing in South Kingstown is Based on Many Factors
To Receive The Lowest Pricing, Call For A Customized Quote Now 1-888-792-7833
Save With Us Between $10 And $150 On Your Dumpster Rental Cost:
We are all looking to save a buck. And we here at Easy Dumpster Rental are very conscious of this fact. That is why we are a no frills company focused on saving you money. We want you to save big time.
Get renowned rolloff prices every day and we guarantee it
Speedy service and super savings in South Kingston
Delivery, pick up, and disposal all included in one flat rate price
Always transparent and absolutely no hidden charges
Haste makes waste, so get rid of yours ASAP and give us a call now!
Earn Up To $50 | Share / Like Below
Click To Call 1-888-792-7833
Click For Email Quote
10 Yard Dumpster (2 TONS) 4,000LBS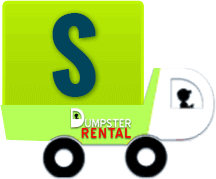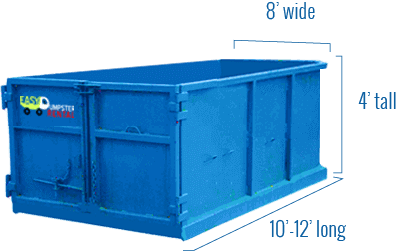 Easy Dumpster Rental
20 Yard Dumpster (3 TONS) 6,000LBS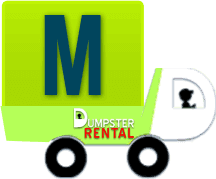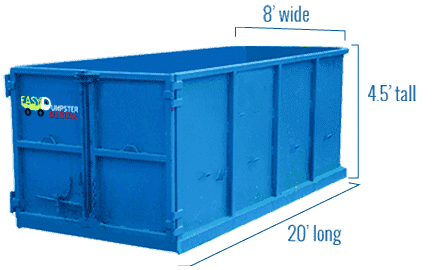 Easy Dumpster Rental
30 Yard Dumpster (4 TONS) 8,000LBS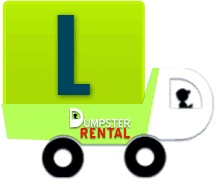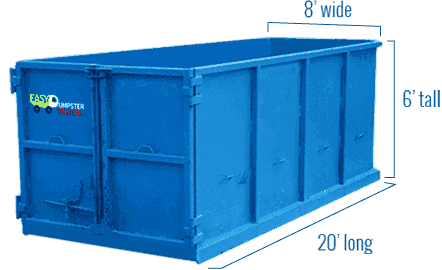 Easy Dumpster Rental
40 Yard Dumpster (5 TONS) 10,000LBS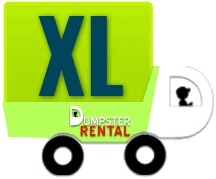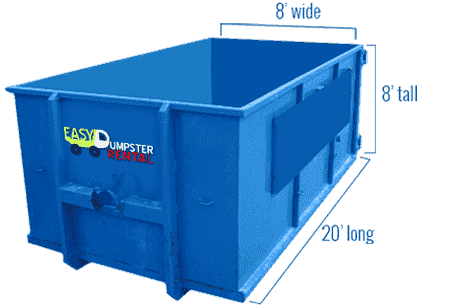 Easy Dumpster Rental
Transfer Station In South Kingstown, RI
The town of South Kingstown can be found in Washington County, Rhode Island. Town residents can take household waste to the Rose Hill Regional Transfer Station (RHRTS). The Transfer Station offers a number of disposal services to residents in order to reduce potential littering.
Rose Hill Regional Transfer Station (RHRTS)
163 Rose Hill Road
Peace Dale, RI 02883
(401) 789-9331 x2250
Monday – Saturday: 7 a.m. – 3 p.m.
Find information on visiting the Rose Hill Regional Transfer Station access the RHRTS Brochure here.
South Kingstown, RI Recycling Program
South Kingstown residents are urged to visit the Rose Hill Regional Transfer Station and utilize their recycling program. While household trash can be disposed of in designated roll-off bins, recyclables should not be disposed of in this manner. They must be separated from household waste.
Please Recycle these items:
Cartons:
Juice boxes
Glass: Bottles and Jars
Metal Cans and Foil
Aluminum cans
Foil
Pie plates
Tin cans
Mixed Paper and Cardboard
Magazines
Newspaper
Paper bags corrugated cardboard
Paperback books
Thin cardboard boxes
Plastic cups yogurt containers
Plastic egg cartons
Takeout containers
Tubs
[list]
Please do not recycle the following:
[list]
Clothing or textiles
Greasy pizza boxes
Toys
Refrigerated and frozen food boxes
Pots, pans
Hangers
Wires
Appliances
Chains
Styrofoam
[list]
Contact the recycling coordinator Laura Pointek at (401) 789-9331.
Collection of Hazardous Waste
The Town of South Kingstown holds the eco-depot hazardous waste collection event yearly, the last Saturday in June. Please contact the RI Resource Recovery Corporation (RIRRC) at 401-942-1430 for additional information on hazardous waste disposal or visit RIRRC.org.
Household Hazardous waste includes, but not limited to:
[list]
Anti-freeze
Chemical cleansers
Gasoline
Household solvents
Kerosene
Pesticides
Paint thinners
Oil based paints
For information on disposing of paint visit PaintCare Flyer or go to PaintCare.org.
Bulk Waste Pickup
Bulk waste can be taken to the Rose Hill Regional Transfer Station, located at  163 Rose Hill Road, Peace Dale. There is a $5 minimum fee for disposing of furniture, large household items, and construction material.
Find information on bulk waste disposal at the Rose Hill Regional Transfer Station see RHRTS Brochure.
Yard Waste Collection
South Kingstown residents can dispose of yard waste in two ways:
By purchasing Yard Waste "tags" to dispose of leaves and grass clippings in your brown paper yard waste bags or,
By taking miscellaneous yard waste over the scale and pay 3.5¢ per pound.
Get the current yard waste tag price.
Fun Facts About South Kingston
South Kingston was incorporated in 1723 and is the largest town in Rhode Island when you include both water and land. The population hovers around 30,000 residents. The town has quite a few art galleries, museums, and little theaters to keep you from becoming culturally deprived. There are 4 historic districts including Wakefield Historic District. There are 3 libraries and The University of Rhode Island is also located here. Some notable people from the town include Commodore Oliver Hazard Perry of the War of 1812 fame, actress and model Kate French, and Pulitzer Prize-winning author Jhumpa Lahiri.
Become Familiar with Hazardous Waste And The Risks They Pose 
The EPA defines hazardous waste that has properties that make it dangerous of having a detrimental effect on both human health and the ecosystem. Hazardous waste comes in many forms including gasses, liquids, and solids. This waste is specially handled transported and treated at specially designated treatment facilities. There is a recycling process it goes through to ensure that is is no longer a threat to the population or the environment. There are 4 classifications of hazardous waste.
Reactivity: These are dangerous because under normal circumstances they may become unstable. They have the potential to explode
Corrosivity: A waste that has a pH equal to or less than 2. A pH that is greater than 12.2 can have the ability to corrode steel.
Toxicity: These are the waste when absorbed or eaten can be harmful to the system. Typically these toxins are leached into the underwater ground systems from landfills that do not have the proper liners and underground monitoring systems which can cause polluted water.
Ignitability: These are wastes including liquids with flash points of 140 degrees Fahrenheit. When a fire breaks out hazardous waste can enter our atmosphere, cause air pollution and other health problems especially those sensitive to asthma.
A majority of homeowners are not aware that they have hazardous lurking in their homes or garages. The EPA has a website where you can get more information about hazardous waste and the dangers they pose. Listed below are a few of the more common household hazardous waste include:
Shower cleaners
Pool chemicals
Antifreeze
Batteries
Fluorescent light bulbs
Ant sprays
Driveway sealers
Carefully following the directions on all labels. Understand how to properly use and dispose of these materials. Your local city government will have a web page dedicated to hazardous waste. We can and should  protect our families and not expose them to the risks that are inherent in hazardous waste. Do a quick "Google" search and you will find tons of information that will help you discover replacement products that are safer for you and your family.
It is against the law for dumpster companies to transport hazardous waste. We are providing this information to you as a public service. However, any other waste materials or rehab jobs you are planning to do around the home we will be happy to take your trash to the local landfill. We have a variety of dumpster-bins at our disposal and offer the lowest prices in the industry. It is very easy to order a container. Just give our office a call and we will have a quote in 2 minutes. We take a lot of pride in offering exemplary service. We guarantee on time delivery and pick up.
It's that easy!
Call Our Team Now
1-888-792-7833