Dumpster Rental in Hampton, Virginia
Get Great Roll Off Rental Cost
Click To Call 1-888-792-7833Click For Email Quote
Why We Offer Rare Roll Off Dumpster Service:
Our main goal at Easy Dumpster Rental is to please our customers. Everyday we do our absolute best to provide the kind of service that makes us proud and you the customer, coming back to us for all your bin needs.
We take nothing for granted. We work hard to make you happy and to give you quality service
Highly trained and motivated sales team here to serve your best interests
Get a quote faster than the Concorde speeding across to Europe. Either online or over the phone
Hassle free service with no obligation. We will never push you into a dumpster rental
Dumpster sizes for any size project around the home or on a construction site
Dumpster Rental Pricing in Hampton is Based on Many Different Factors
To Receive The Lowest Pricing, Call For A Customized Quote Now 1-888-792-7833
Save With Us Between $10 And $95 On Your Rolloff Rental Cost:
We have stood the test of time. We have been renting rolloffs for over 15 years in both good and bad economic times. Never raising our prices so you can rest assured that you will get the lowest rental costs in the industry.
No one can beat our bin rental costs. No one!
A FAQ page to answers all of your questions concerning the dumpster rental process
After renting 100,000 dumpsters we feel very confident in our ability to get the job done right the first time
Call us now and begin to save your hard earned money. You won't waste it here with us
We use a dumpster weight calculator that guarantees that you will get the right size canister for your job
Earn Up To $50 | Share / Like Below
10 Yard Dumpster (2 TONS) 4,000LBS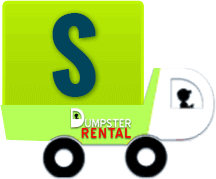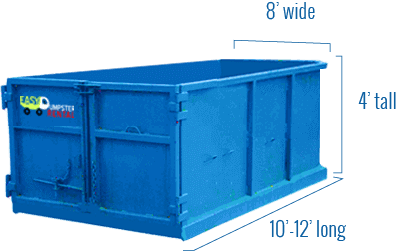 Easy Dumpster Rental
20 Yard Dumpster (3 TONS) 6,000LBS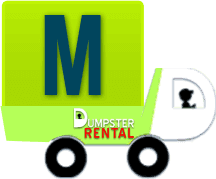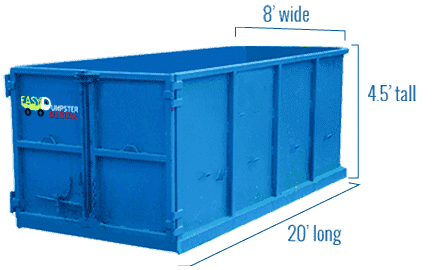 Easy Dumpster Rental
30 Yard Dumpster (4 TONS) 8,000LBS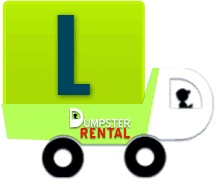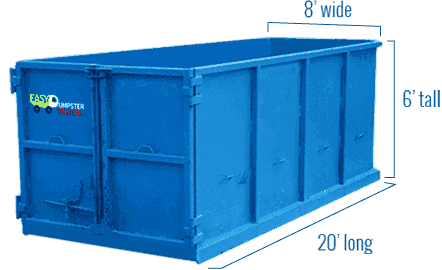 Easy Dumpster Rental
40 Yard Dumpster (5 TONS) 10,000LBS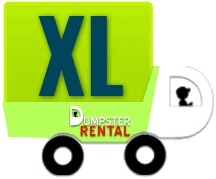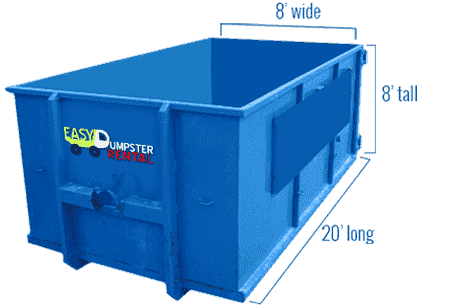 Easy Dumpster Rental
Landfill Location in Hampton, VA
Hampton is a city in the state of Virginia. Residents can take garbage to the landfill off of Big Bethel Road. The landfill location can be found below:
100 North Park Lane
Hampton, VA 23666
(757) 766-3033
Hours:
Monday to Friday: 7:30 am to 5:00 pm
Accepted items include:
Construction Debris
Demolition Debris
Municipal Solid Waste
Yard Waste
Prohibited Items Include:
Explosives
Infectious waste
medical waste
Recycling in Hampton, VA
Recyclables are collected bi-weekly on the same day that household trash is collected. Residents can learn about the Recycling collection schedule on the website and access a guide to learn about Curbside recycling. Recyclables can also be taken to drop-off locations in the city. See locations.
Acceptable recyclable only will be collected. These include:
Metal/aluminum cans
Glass bottles and jars
Plastic bottles
Paper/newspaper
Cardboard (single ply)
Hazardous Waste
The city of Hampton and the Virginia Peninsulas Public Service Authority has arranged a drop-off program to allow residents to dispose of household hazardous waste safely. Residents can find answers to commonly asked questions on the website.
Items that are considered to be hazardous include:
Auto Cleaning Products
Gasoline
Motor oil
Flammable Waxes & Abrasives
Spray can Paint
Household Cleaning Products
Lacquers
Car Batteries
Fluorescent Light Bulbs
Bulk Waste
Bulk trash collection is done on the same day as your regular garbage. Items can be placed by the curb as early as 3 p.m. the day before collection. Read some of the frequently asked questions about bulk trash on the website or contact (757)727-8311 for more information.
Yard Waste
Yard waste should be taken to 100 North Park Lane, next to the landfill off of Big Bethel Road. Contact (757) 727-8311 or 311 with questions from 7 a.m. to 11 p.m., seven days a week. Residents can also use the online form to request collection.
Some Questions Answered On The Dumpster Rental Process
Hampton  with a current population of 145,000 people can trace its beginnings back 400 years to the voyages of Captain Christopher Newport, who established Jamestown. The city offers many points of interest including NASA's Langley Research Center and many historical sites to visit. Unlike NASA, Easy Dumpster Rental has never landed any one on the moon. But we will make you feel like you are over the moon with our prices, services, and easy to use dumpster rental process. And with that in mind, we thought we would answer for you some common questions people have about our services.
I'm not sure what size dumpster bin I need? Well, we make that problem easy to solve. Considering we have 4 dumpster-rolloff sizes to offer the community, we can fit you into exactly what you need. By the way, we rent dumpster-bins to both to the residential market and to the construction industry. When you call our office, one of our sales team members will ask you a few questions about the nature of what you would like accomplished. Armed with that information we plug your needs into our simple to use dumpster-rolloff calculator and it will be able to tell us the exact size bin-container you need. No second guessing and you will not have to pay extra for a rolloff that is to big. Many customers just go ahead an order a dumpster-container and make the mistake of getting one that is to large for their project. Don't make that misstep. Why pay more for something you didn't need in the first place? We are here to save you money, not to take advantage of you.
Once I order a dumpster from you, where on my property should I place it? Ideally, you would want the rolloff as close to your project as you can get. But sometimes that is not feasible. So, you have a few options. One, you can put it on your driveway. which is a good location. If all possible try to keep it off the lawn. These dumpsters get very heavy. Nonethelesss, we always instruct our customers, no matter where they are placing the rolloff, to go to a lumber store to purchase some plywood or planks to place under the wheels of the bin to help minimize damage. The very best place is to put the dumpster in the street if possible. Check first with your local government officials to see if that is ok and to ascertain if you need permits.
 How many days ahead of time should I place an order? We like 48 hours notice. However, if you call us early enough in the morning, we can conceivably get a dumpster to your site with same day service.
Can I keep a dumpster as long as I want? Typically rental dumpster periods are 14 or 30 days. But yes, you can keep a dumpster as long a you need it. And in some circumstances we have actually sold rolloffs to our customers.
How do I make a payment? When you speak to our office staff they will explain the payment details to you. Keep in mind, we accept the following cards for payment: Visa, MasterCard, American Express, and Discovery Card. We also accept PayPal.
Now keep in mind, you can go to our homepage and we have a FAQ page with more information to seek out some answers. Or, alternatively, you can just give us a call. Remember, we have the lowest prices on dumpster rentals in Hampton and the best container-bin service you will ever find. Give us a call an find out why we are the fastest growing dumpster-container company in America.
It's that easy!
Call Our Team Now
1-888-792-7833