Dumpster Rental in Portsmouth, Virginia
Get Fantastic Savings on Your Roll Off Rental
Click To Call 1-888-792-7833Click For Email Quote
Why We offer Supreme Dumpster Services in Portsmouth:
When looking for a dumpster rental company consider the fact that we offer on-time delivery and pick-up guaranteed. We stake our whole business on this promise. We will never disappoint you and you will be happy you called us.
EDR offer exceptional rolloff service and the best prices in Portsmouth and surrounding cities
Containers in a variety of sizes to help you complete any project any where, anytime
FAQ page to give you some insights on how our company operates, like a well-oiled machine
Request a dumpster pick up online to help speed up the processing time to get a dumpster to your site
We take pride in sticking to our core values of honesty and integrity to better serve you
Dumpster Rental Pricing in Portsmouth is Based on Many Different Factors
To Receive The Lowest Pricing, Call For A Customized Quote Now 1-888-792-7833
Save With Us Between $10 And $125 On Your Dumpster Rental Cost:
There is no rolloff company in Portsmouth that can beat are super low prices. We challenge you to find a bin service that can beat our prices and superior services. The competition pales in comparison to what we an offer.
Our pricing model is transparent and the lowest prices in the sanitation industry bar none
We offer residential bins to home and condo communities and can help you with your recycling needs
Enjoy an environment where you will never experience any hassles or hard sells. Just what you need
Doing a demolition? We have the ideal size construction dumpsters to help you get the job done on time
We have been in this industry for over 15 years and our client base is very loyal to us because we perform
Earn Up To $50 | Share / Like Below
10 Yard Dumpster (2 TONS) 4,000LBS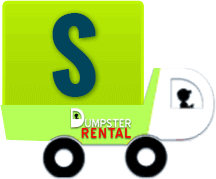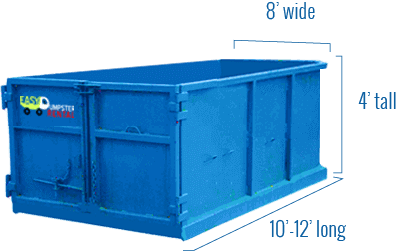 Easy Dumpster Rental
20 Yard Dumpster (3 TONS) 6,000LBS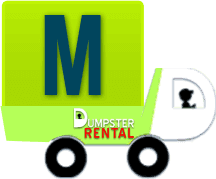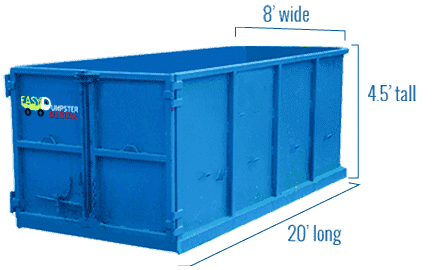 Easy Dumpster Rental
30 Yard Dumpster (4 TONS) 8,000LBS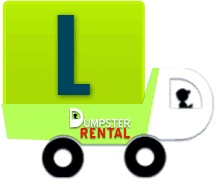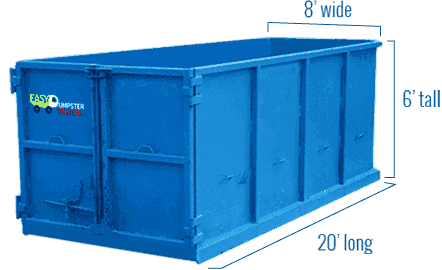 Easy Dumpster Rental
40 Yard Dumpster (5 TONS) 10,000LBS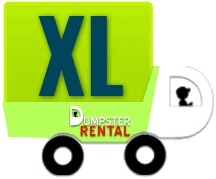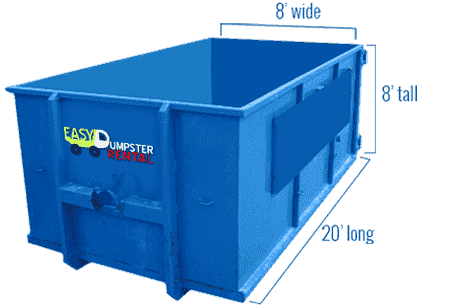 Easy Dumpster Rental
Waste Disposal in Portsmouth, VA
Portsmouth is a city in the commonwealth of Virginia. Residents have access to the regional landfill and transfer station located in Suffolk. Hours of operation and contact for the landfill can be found below:
1 Bob Foeller Drive
Suffolk, VA
Phone number 757-961-3683

Hours of Operation


Tuesday – Friday, 7:00 a.m. – 4:00 p.m.
Saturday through Monday, CLOSED
Department of General Services Waste Management Division
2011 Frederick Blvd.
Portsmouth, VA 23704
Phone: 757-393-8663
Fax: 757-399-4135
For information on accepted items and other information see the residential waste disposal guideline brochure.
Recycling in Portsmouth, VA
The city provides weekly curbside collection of recyclables. Residents are provided with a blue or white bin in which recyclables should be placed in. To request a recycling cart Contact the Division of Waste Management at 393-8663. Collection schedule vary for blue and white bins. The recycling calendar of Blue Week or White Week is available on the website.
Accepted Recyclables:
Glass jars & bottles
Newspapers & inserts
Telephone books
Gift Wrapping Paper
Paper bags
Flatten all boxes
Tin or steel cans
Cardboard
Magazines & catalogs
Junk mail
Items That Should Not Be Recycled Include:
Anti-freeze container
Ceramics
Binders
Dishes
Hazardous waste containers
Light bulbs
Mirrors
Motor oil containers
Paint cans
Pesticide containers
Pizza boxes
Hazardous Waste Disposal
Household hazardous waste can be harmful and thus require proper disposal. In addition to the landfill at 1 Bob Foeller Drive, residents can dispose of hazardous waste at Chesapeake Transfer Station and Franklin Transfer Station. Location and hours of operation is listed below:
Chesapeake Transfer Station
901 Hollowell Lane
Chesapeake, VA 23320
757-961-3943

Hours of Operation


Open third Saturday and first Wednesday monthly 9:00 a.m. to 12:00 p.m.
Franklin Transfer Station
30521 General Thomas Highway
Franklin, VA 23851
757-961-3882

Hours of operation


Open January, April, July, and October on the last Thursday of that month 9:00 a.m. to 12:00 p.m
Below is a short-list of HHW:
Cooking Oil
Drain Cleaners
Ant Poisons
Cockroach Poisons
Motor Oil
Adhesives & Glue
Mercury Containing Thermostats
Mercury Thermometers
Furniture Strippers
Fuel Additives
Herbicides
Insecticides
Propane Tanks & Cylinders
Lighter Fluid
Bulk Waste Collection
Curbside collection is available for bulk waste no greater than 8 ft. X 10 ft. X 8 ft. in height. Waste should be place by the curb no later than 7 am on collection day. Ensure that items are place away power wires, trees, cars or anything that might delay collection.
Yard Waste Collection
Yard waste such as grass and leaves should be bagged and place by the curb for collection. Residents are required to use clear bags and are allowed a maximum of 20 bags of yard waste per pickup. Waste should not be more than 25 pounds.
The Categorization Of Landfills According To The EPA
There are two types of landfills according to The EPA, Subtitle D and Subtitle C.
Subtitle D Landfills primarily deal with Municipal Solid Waste, your typically garbage you throughout every day. Also Subtitle D landfills deal with the degrading of organic waste which is food, lawn clippings and garden materials. Paper, cardboard and timber fall into this category, too. Demolition and construction debris are also handled and fall under Subtitle D. Commercial waste is dealt with by Industrial landfills. And any residue from coal falls under this class of landfill.
Hazardous waste management is under Subtitle C landfills. Under this division, The EPA regulates the transportation and disposal of hazardous waste. These types of materials are highly regulated because of thee potential threat that these waste  pose to human health and the environment. Companies like Easy Dumpster Rental are prohibited by law to haul hazardous waste and it it a good idea to contact your local government officials on how you should properly dispose of these dangerous wastes. These landfills are specially equipped to handle hazardous materials so they do not leach into our our underground water and do not pollute the air we breath. This is why it is very important that you are aware of the make up of hazardous waste and the proper way it should be handled. Hazardous waste typically exhibits the following 4 types of characteristics.
Ignitability: Anything that catch fire
Corrosive Properties: Battery acid is a great example of this property
Toxicity: Wastes that are detrimental to the body by being ingested or absorbed
Reactivity: Waste that can explode under certain conditions including fumes, gases and vapors
It is important to be careful what you are putting into your trash bin so that we can protect our environment from devastating results. If you are not sure or unclear on what constitutes a hazardous waste contact your Regional EPA Office and they will be happy to help.
What Not To Do To Keep Grass From Growing On Your Landfill
When the City of Portsmouth closed their landfill they ran into a problem of to much grass growing on the top of the cells. The grass was planted on the clay to help with erosion problems. So the city brought in goats  hoping they would keep the grass trimmed. But the goats did not take to eating grass, so the city brought in sheep.  The city managers not versed in the raising of sheep bought a book to help them get an understanding of raising sheep. A year went by, and the city officials realized using farm animals was not the solution for getting the grass under control. So, they basically relented and bought some lawn mowers to keep the grass under control from getting over grown. This little experiment must have been quite embarrassing to the city and they were probably feeling quite sheepish. We hope next time they talk to someone in the Great State of Virginia who knows a little about Animal Husbandry.
It's that easy!
Call Our Team Now
1-888-792-7833