Dumpster Rental in North Druid Hills, GA
Get A Trash Rolloff At The Lowest Rate!
Click To Call 1-888-792-7833Click For Email Quote
We provide roll-offs with value in North Druid Hills:
We will not waste your time. Our service team moves swiftly to give you the trash removal service you deserve. Our highly qualified sales team members know exactly what you need and when you need it. Now!
Dumpster bins sizes in 10, 20, 30, and 40 cubic yards
Visit our FAQ page to get the answers you need
Read stories of our very happy customers
No hassles and ordering from us is like a dream come true
Same day service available in North Druid Hills and the surrounding areas
Roll Off Dumpster Rental Pricing in North Druid Hills is Based on Many Different Factors
To Receive The Lowest Pricing, Call For A Customized Quote Now 1-888-792-7833
Simply Call and you could save up to $75:
We have developed a work ethos that keeps the customer coming back. Our sales agents take enormous pride in giving you not only outstanding customer service but the lowest prices anywhere.
We will match or beat any of our competitor's prices
An easy to use dumpster weight calculator that ensures accurate pricing
All of our rates are transparent. Just ask your sales agent for a breakdown of our costs
Over 15 years providing top notch waste removal service
Years of experience coupled with industry connections enable us to provide low prices
Earn Up To $50 | Share / Like Below
Click To Call 1-888-792-7833
Click For Email Quote
10 Yard Dumpster (2 TONS) 4,000LBS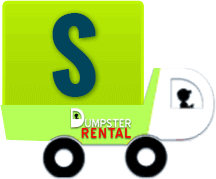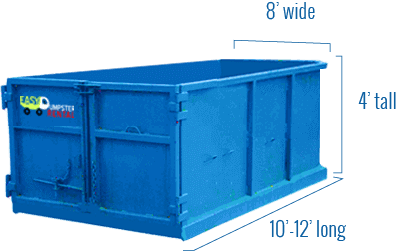 Easy Dumpster Rental
20 Yard Dumpster (3 TONS) 6,000LBS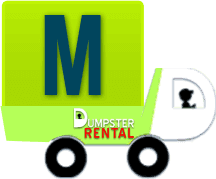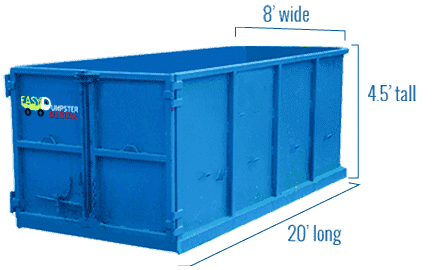 Easy Dumpster Rental
30 Yard Dumpster (4 TONS) 8,000LBS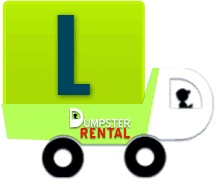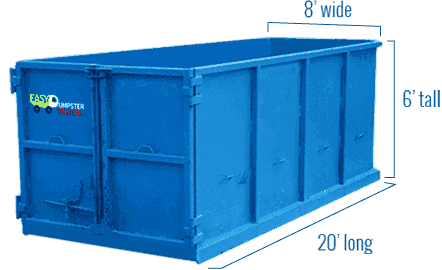 Easy Dumpster Rental
40 Yard Dumpster (5 TONS) 10,000LBS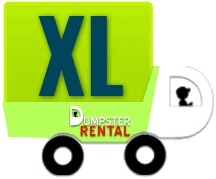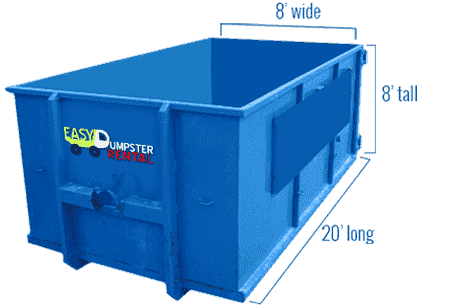 Easy Dumpster Rental
Landfill Location North Druid Hills, GA
North Druid Hills is a community that is located in DeKalb County in the state of Georgia. The DeKalb County Sanitation Division provides residents of North Druid Hills and the rest of DeKalb County with regularly scheduled curbside trash collection services.
DeKalb County Sanitation Division – Administration Building/Central Transfer Station
3720 Leroy Scott Drive
Decatur, GA 30032
(404) 294-2900
Hours of operation
Administration building: 7:00 A.M. to 6:00 P.M.
Call center: 7:00 A.M. to 6:30 P.M.
In addition to this, residents of North Druid Hills can also drop off their household trash at the Central Transfer Station.
Recycling In North Druid Hills
In addition to regular trash collection, the DeKalb County Sanitation Division also provides residents of North Druid Hills with regular recycling collection services.
Furthermore, residents of North Druid Hills can also drop off their recyclables at the Central Transfer Station.
It is also worth noting that all DeKalb County fire stations and libraries have also implemented programs whereby they collect mixed paper recyclables that residents drop off.
Fire Station # 9
3868 North Druid Hills Rd
Decatur, GA 30033
Brookhaven Branch Library
1242 N Druid Hills Rd NE
Atlanta, GA 30319
A full list of Libraries and fire stations in DeKalb County can be found here.
The Seminole Road Landfill also serves as a location where North Druid Hills residents can drop off household trash.
Seminole Road Landfill
4203 Clevemont Road
Ellenwood, GA 30294
(404) 687-4020
Hours of operation:
Monday to Friday: 8:00 A.M. to 5:00 P.M.
Saturday: 8:00 A.M. to 4:00 P.M.
Household Hazardous Waste
The DeKalb County Sanitation Division provides residents with two opportunities do dispose of household hazardous waste at their events scheduled in the spring and in the fall.
Yard Waste
The Seminole Road Landfill serves the residents of North Druid Hills as a drop off location of yard waste.
The DeKalb County Sanitation Division also provides residents of North Druid Hills with yard waste collection services. However, residents are instructed to make sure that their yard waste is not only prepared according to the preparation regulations that are outlined by the DeKalb County Sanitation Division, they must also be placed in biodegradable paper bags or 20 to 40-gallon containers. If these procedures are not followed, then yard waste will not be collected.
Interesting Facts About North Druid Hills
North Druid Hills is an unincorporated community in DeKalb County. It has a population of almost 19,000 residents. Toco Hills is an area within the city that is home to a large residential and commercial neighborhood. It also a home to a large Orthodox Jewish population. The Southern Association of Colleges and Schools Commission on Colleges is located here. The commission's primary job is to accredit major universities in the southern region of America. The Greek Orthodox Archdiocese of Atlanta is also headquartered in North Druid Hills. There are 3 major parks that provide swimming, tennis, and baseball fields. Some notable people from the area include Dale Boone, great-grandson of Daniel Boone and a well know competitive eater, poet Bill Copeland, and Edna Lewis, a chef, and author.
You Can Rent A Roll-Off Unit For Any Occasion
Easy Dumpster Rental's containers are just not for the construction industry, we can provide bins for any event. Though we do a lot of business with the building trades we also have many residential homeowners we provide canisters too. Here are a few projects our dumpsters can be used for:
Construction demolitions
Residential rehabs or re-roofing jobs
Parades
Fairs
Street or block parties
Because we have a wide variety of front load units we can handle any size job. And it is so simple to order a roll-off dumpster unit from us. After you decide you are ready to order, just give us a call. Tell the sales agent a little bit about what you are trying to accomplish. In just a few moments we will not only have the lowest quote in Georgia for you but the exact size container bin you will need.
There is no guess work in our profession. We have been doing this for so long(over 15 years) we seldom make an error. But if by some odd chance akin to a giant asteroid hitting our planet, we will immediately remedy the mistake. We guarantee both our dumpster services and prices.
Next, all you have to do is tell us when you would like your can to be delivered. We will of course, before we come out, discuss the options for optimal site placement. And if you are not putting the dumpster bin in the street, we will recommend that you take a trip to your local lumber yard and pick up some planks or plywood.
You place the wood under the wheels to help minimize any damage to your property. However, we rarely have any customers calling telling that there is damage.
Our sales agents will even give you helpful hints in how to fill your container unit to maximize the volume of your bin and ensure that you understand the rules for placing objects inside. Also keep in mind, that it is forbidden by the EPA to let us haul hazardous waste. There will be heavy fines imposed on those who break this rule. After your container unit is filled you just give us a call or go online to request a pickup. And we will be there as soon as you desire.
We have worked with many cities and counties across America and have been a huge asset to them when it comes to cleaning up after a parade or fair. The simplicity of using a front load unit in cleaning up after one of these events makes life so much easier for your clean-up crew.
All that have to do is fill the bin unit and give us a call. We will be there in a heartbeat to take the load to the landfill for you. And our rates a very competitive. And we will match or beat anyone else in the pricing game.
If your street is planning on having a block party our 10-yard bin is just what you need when its time for clean up. And to help you visualize the volume of any of our containers, we have dumpster conversion page to help you in visualization. And using a bin is so much easier than trying to use large pickup trucks and making a million trips back and forth to a landfill.
So we thank you in advance for considering using Easy Dumpster Rental. "Easy" is in our name for a reason.
It's that easy!
Call Our Team Now
1-888-792-7833