Dumpster Rental in Brookhaven, Georgia
Get Trash Rolloffs At Rock Bottom Prices!
Click To Call 1-888-792-7833Click For Email Quote
We Are A Cut Above The Rest In Brookhaven:
We make ordering a container as easy as pie. And we provide the best customer service in Georgia by a country mile. No empty promises just a strong work ethic that gets the job done right the first time.
Easy going sales agents who know the sanitation industry inside and out
Guaranteed on time bin delivery. There when you need us
We rent to the residential community and can help with your recycling needs
Request an online canister quote  and consultation for free with no obligations
Call now for same day service in Brookhaven
Dumpster Rental Pricing in Brookhaven is Based on Many Different Factors
To Receive The Lowest Pricing, Call For A Customized Quote Now 1-888-792-7833
Simply Call EasyDumpsterRental and get savings up to $150:
Over the past 15 years, we have built a highly successful company. We have rented over 100,000 dumpsters. And because of outstanding customer service and the lowest prices in the industry customers return to us like kids to a candy shop.
All of our rates are transparent so you know exactly what you are paying for
We utilize a flat rate pricing model. All of our rates are guaranteed.
Please not that is against EPA regulations for us to dispose of hazardous waste
We will match or beat all competitors prices
Got Questions? We have answers on our FAQ page
Earn Up To $50 | Share / Like Below
Click To Call 1-888-792-7833
Click For Email Quote
10 Yard Dumpster (2 TONS) 4,000LBS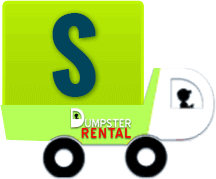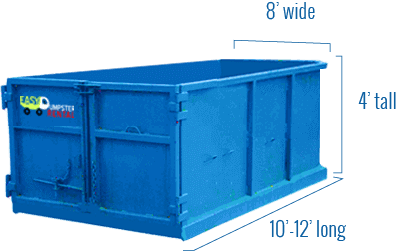 Easy Dumpster Rental
20 Yard Dumpster (3 TONS) 6,000LBS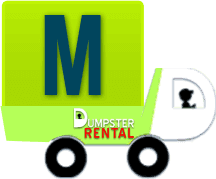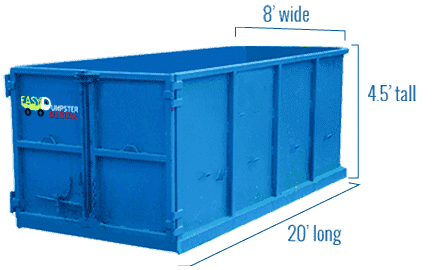 Easy Dumpster Rental
30 Yard Dumpster (4 TONS) 8,000LBS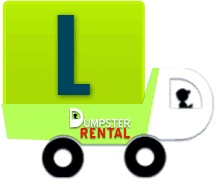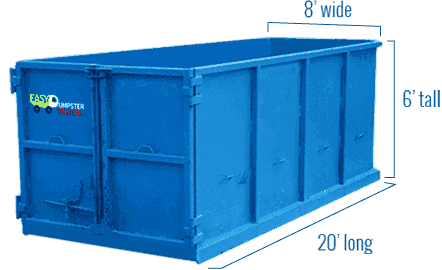 Easy Dumpster Rental
40 Yard Dumpster (5 TONS) 10,000LBS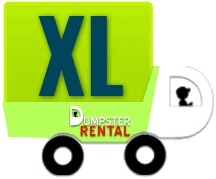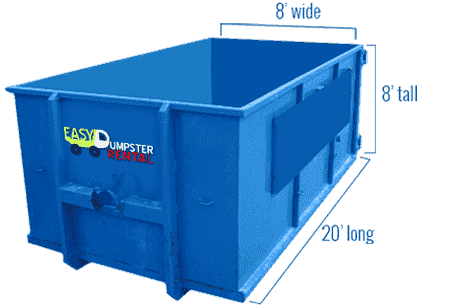 Easy Dumpster Rental
Landfill Location Brookhaven, GA
Brookhaven is a city that is located in DeKalb County in the state of Georgia. The DeKalb County Sanitation Division provides residents of Brookhaven and the rest of DeKalb County with regularly scheduled curbside trash collection services.
Administration Building/Central Transfer Station – DeKalb County Sanitation Division
3720 Leroy Scott Drive
Decatur, GA 30032
(404) 294-2900
Hours:
Call center: 7:00 A.M. to 6:30 P.M.
Administration building: 7:00 A.M. to 6:00 P.M.
In addition to this, residents of Brookhaven can also drop off their household trash at the Central Transfer Station.
Recycling In Brookhaven
In addition to regular trash collection, the DeKalb County Sanitation Division also provides residents of Brookhaven with regular recycling collection services.
Furthermore, residents of Brookhaven can also drop off their recyclables at the Central Transfer Station.
It is also worth noting that all DeKalb County fire stations and libraries have also implemented programs whereby they collect mixed paper recyclables that residents drop off.
Brookhaven Branch Library
1242 N Druid Hills Rd NE
Atlanta, GA 30319
A full list of Libraries and fire stations in DeKalb County can be found here.
The Seminole Road Landfill also serves as a location where Brookhaven residents can drop off household trash.
Seminole Road Landfill
4203 Clevemont Road
Ellenwood, GA 30294
(404) 687-4020
Hours:
Monday to Friday: 8:00 A.M. to 5:00 P.M.
Saturday: 8:00 A.M. to 4:00 P.M.
Household Hazardous Waste
The DeKalb County Sanitation Division provides residents with two opportunities do dispose of household hazardous waste at their events scheduled in the spring and in the fall.
Yard Waste
The Seminole Road Landfill serves the residents of Brookhaven as a drop off location of yard waste.
The DeKalb County Sanitation Division also provides residents of Brookhaven with yard waste collection services. However, residents are instructed to make sure that their yard waste is not only prepared according to the preparation regulations that are outlined by the DeKalb County Sanitation Division, they must also be placed in biodegradable paper bags or 20 to 40-gallon containers. If these procedures are not followed, then yard waste will not be collected.
Interesting Facts About Brookhaven
Brookhaven is located northeast of Atlanta with a population of 50,000 residents. The city became incorporated in 2012. However, there has been settlers in the area since 1810. Brookhaven has 2 school's of higher education, Oglethorpe University and a satellite campus of Georgia State University. The city has close to a dozen parks including Ashford Park and Blackburn Park, which provide tennis and basketball courts. Historic Brookhaven is a historical area with many pre-war designed homes by prominent Atlanta architects. The Weather Company, which owns the Weather Channel, is moving its operations to Brookhaven this year.
How Recycling Helps Both Our Society As a Whole And The Environment
The benefits of recycling are huge. Besides reducing our need for new landfills it also has enormous economic impacts. For example, rather than using a raw product to make new commodities, using a recycled product to make new goods substantially lessens the reduction of natural resources and energy usage. Take the process of making an aluminum can.
Bauxite ore, a clay-like rock, is one of the materials used in making aluminum cans. And by recycling our soda cans we would lessen our need to use natural resources such as bauxite. And save up to 90% more on energy costs. It is a fact that up to 75% of all solid waste going to landfills are materials that can be recycled. If everyone in America would take recycling seriously, our dependency on landfills would drop sharply and eventually get to the point that landfills would become obsolete.
Recycling paper products will help save our rain forests and the trees in our communities. In California, tens of thousands of new jobs are created in the recycling industry every year as a direct result of recycling. That is a ton of new employment opportunities. Furthermore, California grossed over 15 billion dollars in revenues just by recycling. Almost all cities today offer recycling bins at the curb and use single-stream recycling methods to make recycling easier. However, it seems that most people are indifferent or too lazy to recycle.
Another great example of energy savings is using one ton of plastics containers can save over 7,000 kilowatt-hours. In San Diego, the Department of Education discovered that recycling two glass bottles conserves enough energy to light a 100 watt light bulb for 8 hours. So the benefits are there, they are tangible and they can help reduce our energy consumption immensely and immediately. Though these are just a few statistics, we can glean from this small data sample recycling provides benefits to all of us. Below is a tiny sampling of what can be recycled:
Books
Junk mail
Magazines
Plastics
Glass
Some prohibited items that cannot be recycled:
Fluorescent light bulbs
Wax paper
Cardboard lined with plastic
Paint cans
Wrapping paper
For a complete list of what can and cannot be recycled go to your local city or county website. The majority of city's websites have pages dedicated to the recycling effort in their town.
Easy Dumpster Rental can help you with your recycling needs. We have bin-containers that are perfect for picking up and dropping off all of your recyclables to local recycling centers. We also have a dumpster conversion page that helps you visualize the size of each canister. And by using one of our front loader units the savings and the valuable time saved is precious. Plus, it is cheaper to use our company's services rather than making multiple trips using a pickup truck.
We guarantee both our services and prices. And we will not waste your time by being late. It just takes a minute or two to place an order and get a quote. You can even get a quote online and request a pick up online also. Making life easy for you and your community, Easy Dumpster Rental, the absolutely best dumpster-rolloff service in Brookhaven.
It's that easy!
Call Our Team Now
1-888-792-7833