Dumpster Rental in Champaign Illinois
Get Incomparable Savings On Roll Off Rental
Click To Call 1-888-792-7833Click For Email Quote
We Offer Low Cost Bin Rentals in Champaign:
We are an ethically run company from top to bottom. Our customers have been trusting us with their dumpster rental needs for over 15 years. We believe that having honesty and integrity is the cornerstone of any business.
We have rented over 100,000 dumpsters and we have thousands of repeat customers who trust us implicitly
Our FAQ page will answer many of your questions and our sales team will gladly do the same
We are dedicated to providing on time delivery and pick up. And we guarantee all of our services and prices
We only employ the best in the business so you are insured of outstanding quality
A weight calculator that insures accurate pricing with no hidden fees
Dumpster Rental Pricing in Champaign is Based on Many Different Factors
To Receive The Lowest Pricing, Call For A Customized Quote Now 1-888-792-7833
Save With Us Between $10 And $150 On Your Rolloff Rental Cost:
You expect only top notch services when you are considering renting a dumpster. And we work very hard at providing quality service so you will not be disappointed when you rent a bin from us. Your happiness is assured.
Smooth sailing and no headaches when you rent a dumpster-roll off from us
You can request a bin pick up online or over the phone. We like giving you options to make life easier
We have the lowest prices in the industry and our competitors are in awe of our flat rate pricing model
Same day service is available and if needed in Champaign and surrounding areas
Don't "Waste" anymore time. Pick up your cell and call us for great rates on all your hauling needs
Earn Up To $50 | Share / Like Below
Click To Call 1-888-792-7833
Click For Email Quote
10 Yard Dumpster (2 TONS) 4,000LBS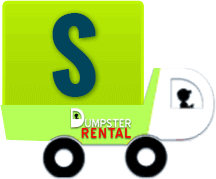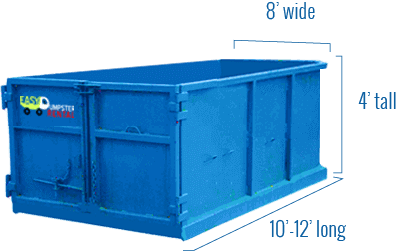 Easy Dumpster Rental
20 Yard Dumpster (3 TONS) 6,000LBS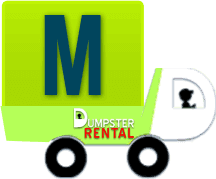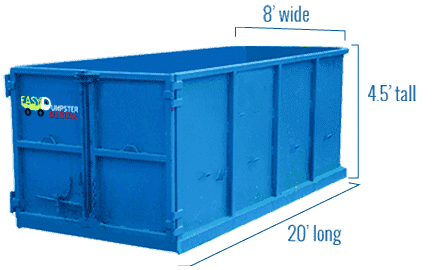 Easy Dumpster Rental
30 Yard Dumpster (4 TONS) 8,000LBS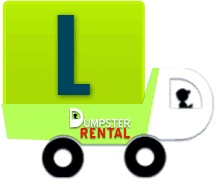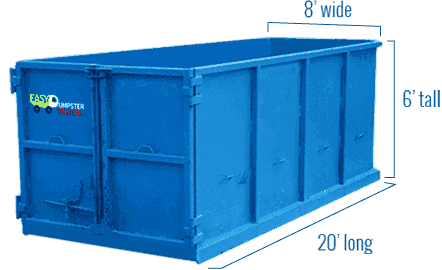 Easy Dumpster Rental
40 Yard Dumpster (5 TONS) 10,000LBS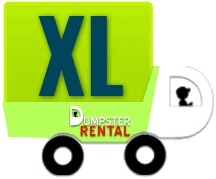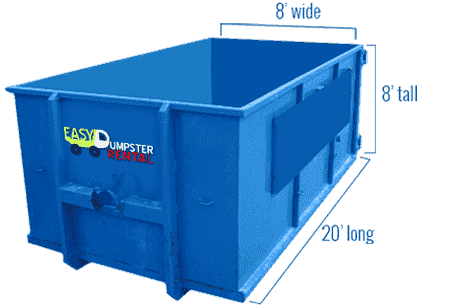 Easy Dumpster Rental
Landfill Location in Champaign, IL
The city of Champaign is located in Champaign County, Illinois, just 135 miles south of Chicago. Residents in the city have access to Republic Services Urbana Transfer Station located in Champaign County.
921 Saline Ct
Urbana, IL 61802
217-384-2274
Hours
Monday to Friday: 8:00 AM to 5:00 PM
Saturday: 8:00 AM to 12:00 PM
Items accepted at the transfer station include:
Wood
Roofing Shingles
Construction debris
Yard waste
Items that are not accepted include:
Asbestos
Radioactive waste
Medical waste
Explosive
Recycling
The city provides a curbside recycling program to individuals living in single to four-plex residence. Each resident is provided with a free tote or cart and recycling stickers. Please call 217.403.4780 with any questions you may have about the program.
Some items that should be placed in the recycling cart include:
Newspaper
Glass bottles
Soda cans
Aluminium cans
Items that should not be recycled include:
Pizza boxes
Styrofoam
Batteries
Diapers
Hazardous Waste
Hazardous waste can be taken to any of the following collection facilities.
156 Fort Hill Drive
Naperville, IL 60540
(630) 420 – 6095
Hours
Saturday:  9 am – 2 pm
Sunday: 9 am – 2 pm
1150 N. North Branch St
Chicago IL 60642
(312) 744-7672
Hours
Tuesday: 7 am – 12 pm
Thursday:  2 pm – 7 pm
First Saturday of each month:  8 am – 3 pm
3333 Kishwaukee St,
Rockford, IL 61109
(815) 987-5570
Hours
Saturday: 8 am – 4 pm
Sunday: 12 pm – 4 pm
Yard Waste
The city begins yard waste collection in April annually. Yard waste such as leaves and tree cuttings should be placed in 30-gallon paper waste bags. Tree branches and twigs should be tied in bundles not exceeding 2 inches in diameter and not longer than 3 1/2 feet long. Yard waste should be placed by the curbside on regular collection days.
Bulk Waste
Contact the Public Works Department for more information on bulk waste disposal.
702 Edgebrook Drive
Champaign, Illinois 61820
217.403.4780
What Is Hazardous Waste And Why Should I Care?
Champaign was founded in 1855 and is often referred to as The Silicon Prairie. Many Fortune 500 companies have operations in the city including; Abbott, Dow Chemical, Deere, IBM, and Intel, to name a few. The city is also home to University of Urbana-Champaign. Many gifted and successful tech entrepreneurs graduated from the university including Marc Andreessen, the founder of Netscape and Anthony James Leggiettt, a Nobel Prize winner in Physics. Though Easy Dumpster doesn't have any Noble Prize recipients, we do endeavor to be "noble" when it comes to providing services to Champaign. And we also feel it is our duty to inform and protect the citizens to help keep our environment clean and safe from dangerous materials, including hazardous waste. Hazardous waste is defined as any material or substances that are harmful to human health and the environment. The four characteristics of hazardous waste are: Ignitability, Toxicity, Reactivity, and Corrosivity. The EPA and along with the Resource Conservation and Recovery Act, regulate the treatment, disposal, and regulation of these dangerous wastes. Hospitals, dry cleaners, and exterminators, to name a few, all generate hazardous materials. There are very strict regulations when it comes to handling these wastes and most be handled and disposed of under strict guidelines. Typical solid waste landfills in America are not set up to handle hazardous waste and must go to special Treatment Storage and Disposal Facilities. And the transportation of hazardous waste is done by specialized containment vehicles. A majority of the most dangerous hazardous waste is generated by industrial companies such as oil refiners and chemical manufacturers. Since the majority of us reading this article say "So What" I don't own a company or even work for one that is generated hazardous waste. But, unfortunately, and unwittingly, many of us are putting hazardous waste in the trash bin. The EPA has a pamphlet that they have produced to point out what is household hazardous waste so you are aware of the many items you have in your home that are a potential danger to you or your family. Some of the more common hazardous waste include:
Drain cleaners
Pesticides
Propane tanks
Oil or enamel based paints
Ant sprays
Batteries
Fluorescent light bulbs
These and many more items must be disposed of properly. Usually your local government officials will give you advice on how to dispose of these materials. Or, you can contact your local regional EPA office. It is imperative that you become familiar with theses products and better yet, find alternative, greener products. And easy Google search will help you find a million products that you can use in lieu of hazardous products. Next time you go grocery shopping, right on the shelves you will find acceptable solutions to replace the hazardous products with. Easy Dumpster Rental and all dumpster rental companies are prohibited by law to haul away hazardous waste. However, we will be more that happy to help you remove non-hazardous waste from your next household project or if you are in the construction industry, we have dumpsters capable of handling any size project. So for the lowest prices and the best service in Champaign, call Easy Dumpster Rental.
It's that easy!
Call Our Team Now
1-888-792-7833