Dumpster Rental in Decatur, Illinois
Rolloff Prices So Low You Can't Refuse Our Services
Click To Call 1-888-792-7833Click For Email Quote
Dumpster Rentals Have Never Been So Low In Decatur:
Ordering a dumpster-rolloff from Easy Dumpster Rental is the smartest decision you will make all day. Our outstanding service and super low prices will wish you had heard of us before your last bin rental. We make it "EASY"
Flat rate pricing that will insure that you will continue to use our services for generations to come
Insure the perfect size bin with our super accurate, easy to use weight calculator that will save you money
We rent dumpster-rolloffs to the residential community at a super savings rate and we also help with recycling
Expertly trained staff to help you find that ideal dumpster for any size project you are thinking of doing
Headache free ordering process and you will be running to the hills shouting to your friends on what a great deal you got
Dumpster Rental Pricing in Decatur is Based on Many Different Factors
To Receive The Lowest Pricing, Call For A Customized Quote Now 1-888-792-7833
Save With Us Between $10 And $130 On Your Rolloff Rental Cost:
We love getting repeat and referral business. That tells us that we are treating our customers with the utmost in customer service and not over promising. We deliver on our promises and we desire to serve you with best practices.
We will meet or beat any competitors promises. We stand by our pledges to offer the lowest prices in Decatur
We rent dumpsters to the construction industry and have been from our very humble beginnings
We have been renting dumpsters for over 15 years and we are growing by leaps and bounds
Very friendly and highly skilled sales team. We are experts in the field of sanitation
Call us now and receive a quote so low that you will be jumping for joy
Earn Up To $50 | Share / Like Below
Click To Call 1-888-792-7833
Click For Email Quote
10 Yard Dumpster (2 TONS) 4,000LBS
Dumpster Calculator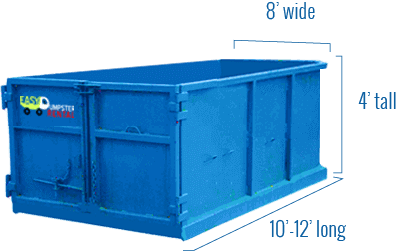 Easy Dumpster Rental
20 Yard Dumpster (3 TONS) 6,000LBS
Dumpster Calculator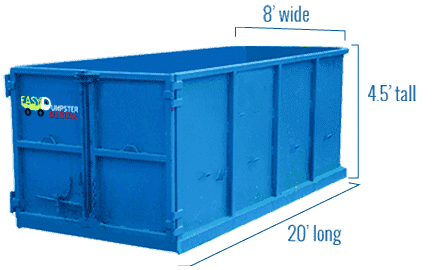 Easy Dumpster Rental
30 Yard Dumpster (4 TONS) 8,000LBS
Dumpster Calculator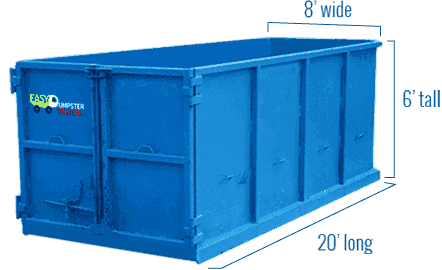 Easy Dumpster Rental
40 Yard Dumpster (5 TONS) 10,000LBS
Dumpster Calculator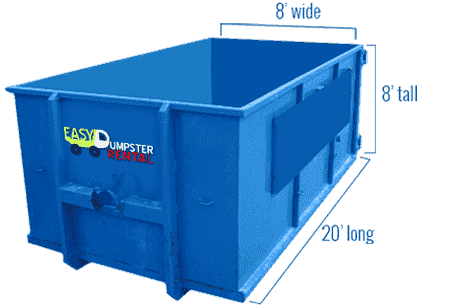 Easy Dumpster Rental
Landfill Location in Decatur, IL
Decatur is a large city in Macon County in Illinois. The relevant contact information for the city's landfill is listed below.
1145 Bear Road
Decatur, IL 62522
217-963-2976
Hours of Operation
Monday to Friday:      7:00 am – 3:30 pm
Saturday: Closed
Sunday: Closed
Acceptable Materials:

Ash
Contraction waste
Asphalt
Tires
Unacceptable Materials:
Medical waste
Radioactive waste
Explosives
Recycling
Each resident is provided with a 65-gallon recycling cart to place recyclables in. Once cleaned acceptable recyclables can be mixed together in the cart which should be placed at the curb for pickup. Residents are asked to contact their garbage hauler for information on collection schedule.
Items accepted include:

Catalogs
Phone Books
Beer Cases
Aluminum cans, foil, tins
Glass Beverage Containers
Non acceptable items include:
Ceramic
China
Dishes
Mirrors
Light bulbs
Hazardous Waste
Decatur residents can take HHW to Macon County Environmental Management Recycling Center.
1750 N 21st St
Decatur, IL 62526
(217) 330-7538
Hours:
Monday – Friday: 8:00 am – 5:00 pm
Saturday: 8:00 am – 12:00 pm
Sunday: Closed
Items accepted at the center include:

Latex-paint
Oil-based paint
Varnishes
Pesticides
Herbicides
Additionally, residents can utilize the following HHW collection centers.
156 Fort Hill Drive
Naperville, IL 60540
(630) 420 – 6095
Hours
Saturday:  9 am – 2 pm
Sunday: 9 am – 2 pm
3333 Kishwaukee St,
Rockford, IL 61109
(815) 987-5570
Hours
Saturday: 8 am – 4 pm
Sunday: 12 pm – 4 pm
1150 N. North Branch St
Chicago IL 60642
(312) 744-7672
Hours
Tuesday: 7 am – 12 pm
Thursday:  2 pm – 7 pm
First Saturday of each month:  8 am – 3 pm
Yard Waste
The city offers a Premium Yard Waste collection program for $1.00 per month during all seasons. Waste should be placed in a 33-gallon paper bags or a 32-gallon cart with a tight fitting lid. Go here to sign up for a recycling cart.
Bulk Waste
Residents should contact their waste hauler to inquire about bulk waste disposal.
How We Calculate Dumpsters Pricing In Decatur 
Decatur is located in central Illinois and was founded in 1823. The city has a population of around 74,000. Some of the largest employers in Decatur have businesses that revolve around the agriculture industry. Caterpillar and Archer Daniels Midland are two of the largest employers in town. When Americans think of agriculture equipment one of the first companies that comes to mind is Caterpillar. That have a solid reputation of delivering outstanding products to farmers all over Decatur and beyond. And in the dumpster rental business it is our goal that when residential customers and construction companies need to rent a rolloff, the first company they think of will be Easy Dumpster Rental. We pride ourselves on being a transparent company. And in that spirit we think it is important to the consumer that we are transparent in our pricing model. So, we are going to break down how we derive our prices. There are 4 basic components to our prices.
 Landfill Costs: Disposing of waste at a landfill is not free. Each of the 4,000 or so solid waste landfills in America have different prices. And this will vary from county to county. These costs or Tipping fees are based on the weight of the dumpster. Each rolloff is weighed at the landfill on a scale. We can tell you or you can call the your local landfill to find out what they charge per ton. We will never charge you more for tipping fees unless you go over the allowed weight.
Debris Type: The type of materials or waste you intend on dumping will effect the price of the dumpster rental costs. Recyclable materials will not cost has much as the disposing of hazardous waste or solid waste that can't be recycled. Please keep in mind that it is against the law for any dumpster company to handle hazardous waste.
Debris Weight: The weight of a rolloff-dumpster will be affected by two factors. One, the size of the dumpster you rent. Canisters come in 4 sizes; 10, 20, 30, and 40 cubic yards. So, a 10-yard bin will have less volume capacity that a 40-yard rolloff, so the price will be most likely lower for a smaller bin. The second factor to consider is the type of debris you will be loading the dumpster with. Concrete is going to be a lot heavier than dirt, so there will be higher fees for dumping of concrete. Also, let us help you in determining the size of the dumpster you will need. A lot of people tend to order a dumpster that is actually larger than what they need to play it safe. We have the expertise to insure that you will get the perfect size rollloff for your particular job. This will help you save money by talking to us first.
Rental Period: Easy Dumpster Rental typically offers two rental periods, 14 or 30 day. So, the longer you keep your canister the more it will cost you. If you need to keep a dumpster for a longer period than expected, please call us before the rental period ends and we will work with you to get optimized pricing. We also can sell you a dumpster if so needed. Just call our office and we will be happy to share the options available to you. So, there is our costs breakdown. We want you to know what you are paying for and to feel comfortable in renting a dumpster from us. We are standing by now to take your order.
It's that easy!
Call Our Team Now
1-888-792-7833