Dumpster Rental in Waltham, MA
The Best Price Ever On A Roll-Off Rental
Click To Call 1-888-792-7833Click For Email Quote
Get Magnificent Customer Service In Waltham:
Renting a bin has never been easier. With one quick phone call, we can have a canister on your site before you can say Jack Flash. Our sales agents will work hard for you to ensure your every whim is satisfied.
Our container service is guaranteed and you will not be disappointed
Same day service available in Waltham and surrounding cities
Request a quote online or simply give us a ring
Expert advice to help you get the job done as smoothly as possible
We cannot haul hazardous waste. It is against the law
Dumpster Rental Pricing in Waltham is Based on Many Different Factors
To Receive The Lowest Pricing, Call For A Customized Quote Now 1-888-792-7833
Save With Us Between $10 And $125 On Your Dumpster Rental Cost:
Get everyday low savings on all your front load can needs. We have the lowest prices in Waltham and will match or beat any of our competitor's prices. Always offering great savings and respect for our clients.
Get renowned Roll-Off unit prices. Guaranteed to put a smile on your face
We have no hidden fees and no surprise surcharges
A simple to use rolloff weight calculator to ensure an accurate price
We offer super savings and speedy service in Waltham
Call us now and begin your day with a great discount on your bin rental
Earn Up To $50 | Share / Like Below
Click To Call 1-888-792-7833
Click For Email Quote
10 Yard Dumpster (2 TONS) 4,000LBS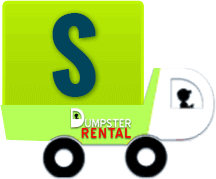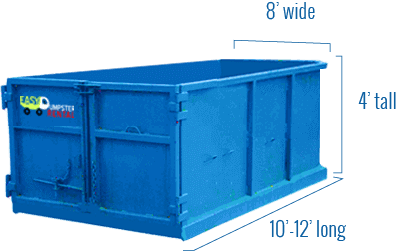 Easy Dumpster Rental
20 Yard Dumpster (3 TONS) 6,000LBS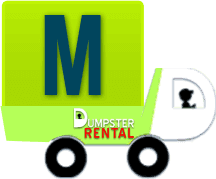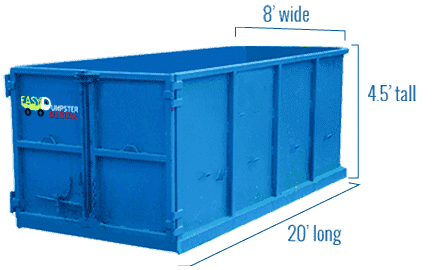 Easy Dumpster Rental
30 Yard Dumpster (4 TONS) 8,000LBS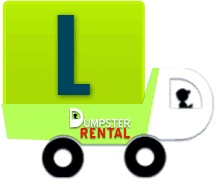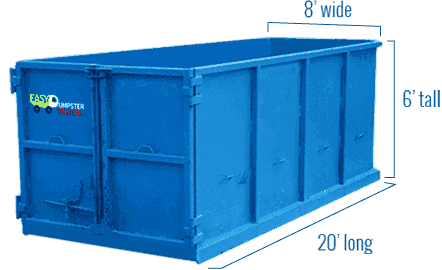 Easy Dumpster Rental
40 Yard Dumpster (5 TONS) 10,000LBS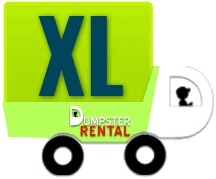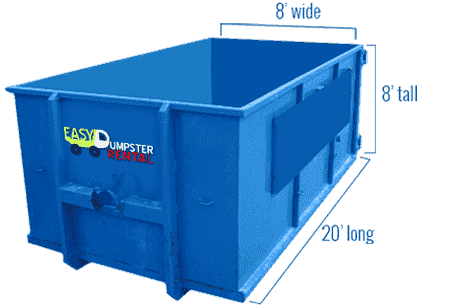 Easy Dumpster Rental
Landfill Location Waltham, MA
Waltham is a city that is located in Middlesex County in the state of Massachusetts. The Waltham Recycling Department provides all Waltham residents with convenient and reliable curbside trash collection services.
Waltham Recycling Department
165 Lexington St.
Waltham, MA 02451
(781) 314-3390
Residents who want to find out more information related to drop off locations or household trash are asked to contact the Waltham Recycling Department for further details.
Recycling in Waltham
The Waltham Recycling Department provides all Waltham residents with convenient curbside recycling collection services.
Drink bottles and cans can be dropped off at the following locations to be recycled:
Waverly Redemption Center
23 Summer Ave. (off of Summer St.)
Waltham, MA 02452
(781) 373-2180
Hours:
Monday to Friday, 9:00 AM to 4:00 PM
Saturday, 8:30 AM to 3:30 PM
Waltham Bottle & Can Return
131 Linden St.
Waltham, MA 02452
(781) 647-4754
Hours:
Monday to Friday, 9:00 AM to 5:00 PM
Saturday, 8:30 AM to 3:30 PM
Household Hazardous Waste
The Waltham Recycling Department manages and organizes at least eight household hazardous waste collection events every year. These collection events are held at the:
Minuteman Household Hazardous Products Regional Facility
60 Hartwell Ave
Lexington, MA 02421
(781) 862-0500
These events are held once a month from April to November, residents who require more information are asked to contact the Waltham Recycling Department for further details.
Yard Waste
Residents of Waltham are provided with curbside yard waste collection services every other week, starting in the month of April and ending in the month of December.
Christmas trees are collected curbside from households in Waltham during the three weeks that directly follow Christmas. If you want your tree to be collected then you are instructed to simply place it curbside on your regular trash collection day.
Interesting Facts About Waltham
Waltham was settled in 1634 and at one time was a world leader in the manufacturing of watches. The city also was the leader of the Industrial Revolution in America. Today, with a population of around 65,000, the city is a center of research with both Brandies University and Bentley University playing major roles in this evolution. Boston University also has a Center for Digital Imaging Arts. The pharmaceutical company Astra-Zeneca and U.S. defense contractor Raytheon also have a major footprint in the city. The town has a number of museums and the Waltham Symphony Orchestra for those who enjoy cultural events. Some well-known people from the area include the famous trial lawyer F.Lee Bailey, Paul Moody who invented the power loom, and Carroll Spinney who was the voice of "Oscar the Grouch" and "Big Bird" on Sesame Street.
The Dangers Of Household Hazardous Waste
To help inform the public about the dangers of household hazardous waste, The U.S. Government among other issues that were becoming detrimental to the environment, founded the Environmental Protection Agency or EPA. This agency was to become a leader in informing the public about the many dangers that were threatening human health and our fragile eco-systems. Especially, water and air pollution. Protecting these precious resources were vital to the welfare of our country.
Without clean air and water, it would be difficult to sustain a healthy environment. Coal and steel mills were threatening both the air and the water that are essential for life. One of the greatest dangers we were facing and still are is the polluting of our underwater aquifers. Leachates from old dumps, that had very few regulations were polluting the underground water that is so vital to sustaining a community. So new landfills were created to ensure that the waste we were dumping was treated properly.
The modern landfill of today is a multi-layered facility that is highly engineered to protect us.  But we are still facing huge problems. And one of these is the fact that 70% of all waste taken to a landfill can be recycled. If more households were a little more cognizant of this fact, we could get to the point where landfills could one day be obsolete. Many businesses are moving towards zero waste and us as individuals can do the same thing. Recycling is simple and a necessary component for cleaner air and water.
There are many household hazardous wastes that we bring into our homes every day and don't give a second thought on how we should dispose of them.  For example, many people still to this day still dispose of their unused medicines down the drain. The result is devastating because these medicines work their way into our drinking water. Below are a few of the most common household hazardous waste:
Bug sprays
Pool chemicals
Oven cleaners
Paint thinners
Antifreeze
Bleach
Drain cleaners
If you are not clear if a product you are using is of a hazardous nature, first read the product label or call your local government to find out. Most cities have a web page solely for recycling and hazardous waste. Another great idea is to look for alternative "Green" products. You can find many of these products right in the grocery or hardware shelves you visit every day. Or, do a Google search and you will find thousands of safer replacement products.
So use caution and be aware of what you are bringing into your home. Be smart and dispose of these harmful products in a safe way.
It's that easy!
Call Our Team Now
1-888-792-7833