Dumpster Rental in Mount Vernon, NY
Roll-Off Rentals That Will Save You Big Bucks
Click To Call 1-888-792-7833Click For Email Quote
How We Can Help You With All Of Your Trash Removal Needs In Mt. Vernon:
Getting rid of your debris shouldn't be an added burden. You have a enough to worry about. That is why we desire to make life simpler for you with our easy dumpster rental process. It's a snap.
Get a rolloff quote online or over the phone. Either way it will be done in a blink of an eye
We promise to be at your home or construction site on time
You can request a bin pick-up online to save you time
A very simple to use dumpster weight calculator
Read our testimonials of some very happy customers
Dumpster Rental Pricing in Mount Vernon is Based on Many Factors
To Receive The Lowest Pricing, Call For A Customized Quote Now 1-888-792-7833
Save With Us Between $10 And $95 On Your Next Canister Rental Cost:
No one will work harder for you and impress you more than Easy Dumpster Rental. Our low prices will astonish you and keep you coming back for all of your rolloff rental needs. Value that you deserve.
We offer a flat rate pricing model that will blow you away
No hidden fees whatsoever and you will never see surprise surcharges on your invoice
We have over 15 years in the dumpster business and that should give you confidence in our abilities
Honesty and integrity in pricing and service are the hallmarks of this great company
Our industry knowledge and connections helps us keep costs down
Earn Up To $50 | Share / Like Below
Click To Call 1-888-792-7833
Click For Email Quote
10 Yard Dumpster (2 TONS) 4,000LBS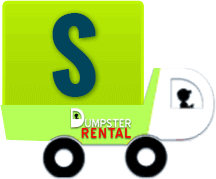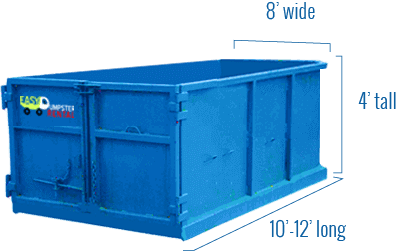 Easy Dumpster Rental
20 Yard Dumpster (3 TONS) 6,000LBS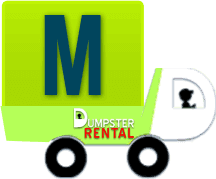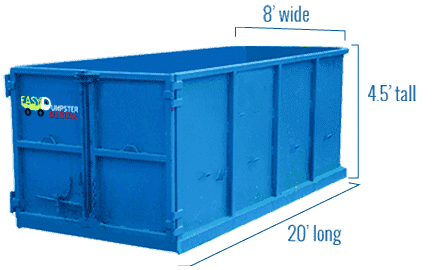 Easy Dumpster Rental
30 Yard Dumpster (4 TONS) 8,000LBS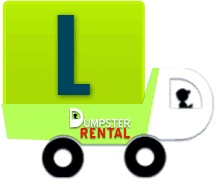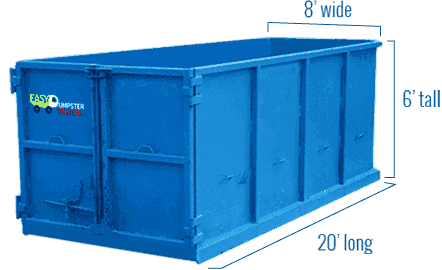 Easy Dumpster Rental
40 Yard Dumpster (5 TONS) 10,000LBS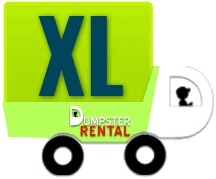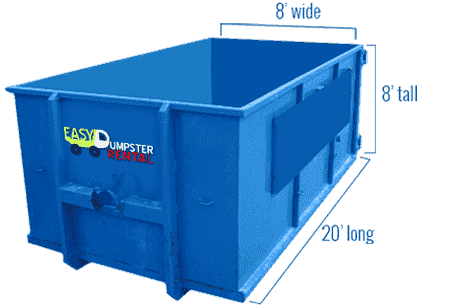 Easy Dumpster Rental
Landfill Location Mount Vernon, NY
Mount Vernon is a city in Westchester County in the state of New York. The city provides regular curbside trash collection services for residents.
Curbside trash collection services occur twice a week but trash can on residential lots should not exceed 32 gallons. While many materials are collected, here are some of the more common types of trash that are not collected:
Electronics
Rocks
Dirt
Gas tanks
Construction materials
Roofing materials
Tires
Motor oil
Porcelain
Car batteries
Commercial waste
Mount Vernon Other Facts
Mount Vernon is an ideal location for New Yorkers who desire to live in a bedroom community and need a quick 20 minute train ride into Manhattan for work. With 70,000 residents, Mount Vernon is a beautiful place to call home. The city boasts over 25 denominations and at one time it's motto was " A City That Believes". Some well know people from Mt. Vernon include the famous actor Art Carney of Jackie Gleason fame, the man who forever stayed young and brought rock and roll in our homes every weekend via "American Bandstand", Dick Clark, and the famous Academy Award winning actor, Denzel Washington.
Recycling in Mount Vernon
Recycling in Mount Vernon is mainly carried out, on a residential level, by city sponsored curbside recycling services. Residents are asked to separate their recyclables into two distinct categories whenever they are placing them curbside – paper recyclables and mixed recyclables. Curbside recycling services are provided to residents once a week.
Items that are not accepted include:
Commercial, construction and roofing debris
Hazardous waste
Oil
Grease
Wet paint
Automotive fluid
Cleaning fluids
Tires
Car batteries
Household Hazardous Waste
Residents of Mount Vernon are asked to check with the local Public Works department for scheduled HHW drop off events. Lists of items that are accepted at these events can also be provided.
Mount Vernon Public Works Department
Mount Vernon City Hall
1 Roosevelt Sq # 108
Mount Vernon, NY 10550
914-665-2382
Here are some of the most common items that are accepted:
Dry gas
Bleach
Antifreeze
Lacquers
Paint removers
Drain cleaners
No-pest strips
Drain openers
Ant buttons, paste, syrup
Brake fluid
Batteries (auto & button)
Oil based paints
Epoxies
Ammonia
Paint thinners
Turpentine
Flea collars/powders
Weed killers/fungicides
Adhesives
Charcoal lighters
Ethers
Oven cleaners
Motor oil (used)
Rat poisons
Yard Waste
Yard is collected once a week from residential lots on predetermined collection days. Residents of Mount Vernon are urged to contact the local Public Works department (and even more specifically the Bureau of Sanitation) to find out more about these collection services.
Why Renting A Residential Dumpster is Great Solution For A Messy Problem
Let's face it, doing a home remodeling project is one of the dirtiest jobs on the planet. Sawdust and the constant banging of hammers can drive one crazy. And it is fraught with stress. And the last thing you want to worry about is what you are going to do with all those old cabinets, sinks, and toilets. This is where Easy Dumpster Rental comes to your rescue. We've been helping people with debris removal for a very long time. And we have the experience to get the job done on time. In addition, we have a well informed staff that can help you navigate this messy job getting your debris to the local landfill. And it is so straightforward.
First, give us a call and tell us about what you are planning to do. We plug that info into our dumpster weight calculator and in a jiffy a super low quote is generated. Plus with 4 different size dumpster-rolloffs in our inventory, we well equipped to handle any size job. And we have the lowest prices you can find.
Next, tell us what day and time you would like the canister delivered. And don't worry, you will not have to stay around all day wasting time waiting for us to show up. We guarantee our rolloff service and we will be punctual. Plus, we offer same day service in Mount Vernon for your convenience. Just please call us first thing in the morning. Our friendly, super wise staff will work with you with all the details. And speaking of our staff, we just don't hire anyone walking off the street. They need to have industry experience so that you will have the benefit of their insight. Also, they will help you decide where the best place is to put your dumpster on your property. The ideal spot is in the street, but check first with your local government officials to see if that is possible and if you need a permit. If that is not a possibility, then the driveway is the next best location, and if that is not doable, then your lawn. Now remember, if it is the driveway or lawn, please go to your local lumber yard to pick up some plywood or planks to place under the wheels of the canister-bin so there is no damage to your property. The rolloffs can get quite heavy.
After the job is completed and the dumpster is filled you have two choices, you can call the office to schedule a pick up or go online to request a pick up time. We will be on time either way.
Don't let an inexperienced fly-by-night company help you, go with a company that is well prepared and has been around a long, long time. Easy Dumpster Rental will be there with you every step of the way.
It's that easy!
Call Our Team Now
1-888-792-7833