Dumpster Rental in New Rochelle, NY
Get Incredibly Low Rolloff Rentals Today
Click To Call 1-888-792-7833Click For Email Quote
How We Are Able To Offer Consistently Great Service In New Rochelle:
Easy Dumpster Rental has developed a organizational template that stresses the importance of teamwork, loyalty, professionalism and the mantra that the customer is our most important asset. We put your desires first.
We lead the sanitation industry with many happy customers
Sales team members with tons of industry experience to give you outstanding service
We will go to any length to make your experience –  the best you ever had
Over 15 years supplying rolloffs to people just like you
We provide dumpsters for residential debris and your home project needs
Dumpster Rental Pricing in New Rochelle is Based on Many Factors
To Receive The Lowest Pricing, Call For A Customized Quote Now 1-888-792-7833
Save With Us Between $10 And $125 On Your Rolloff-Bin Rental Cost:
If you are looking for the lowest costs on a dumpster rental then look no farther that us. We will match or beat any competitors prices and the rest of the industry just stands in awe of our everyday low savings.
Absolutely the lowest prices on bin rentals in New Rochelle
All of our rates are transparent. Our sales team will be happy to breakdown our fees for you
No annoying add-on fees or shocking surcharges. The quote you receive is what you pay
FAQ dumpster page to give you some answers on our business model
We know that money doesn't grow on trees and that is reflected in your rental pricing
Earn Up To $50 | Share / Like Below
Click To Call 1-888-792-7833
Click For Email Quote
10 Yard Dumpster (2 TONS) 4,000LBS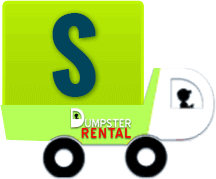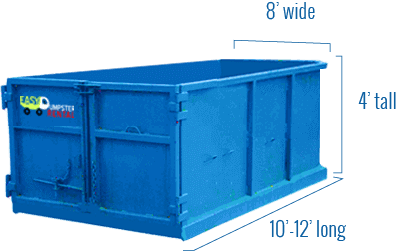 Easy Dumpster Rental
20 Yard Dumpster (3 TONS) 6,000LBS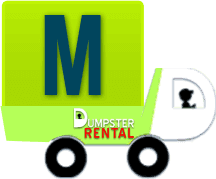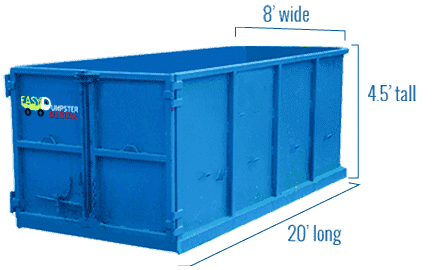 Easy Dumpster Rental
30 Yard Dumpster (4 TONS) 8,000LBS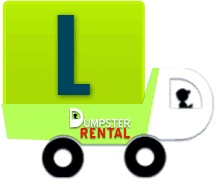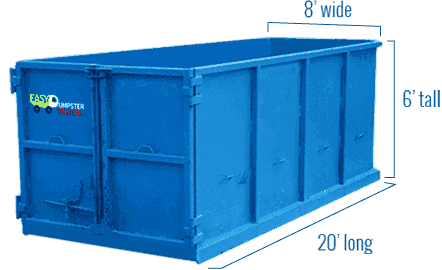 Easy Dumpster Rental
40 Yard Dumpster (5 TONS) 10,000LBS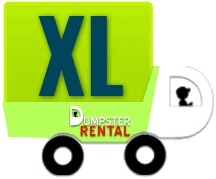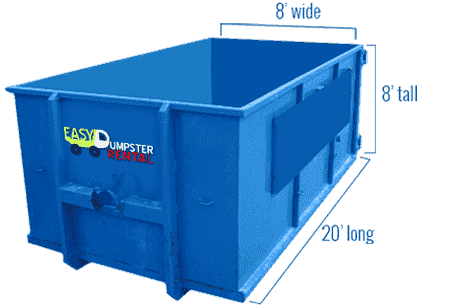 Easy Dumpster Rental
Waste Disposal In New Rochelle, NY
New Rochelle is a city in the state of New York in Westchester County. Currently the city only offers curbside collection since there is no dump for residents to drop off waste. There is no limit to the amount of waste that can be disposed on collection days, however the city recommends that cans do not exceed 75 pounds. Click here for information on collection schedule. Contact the Public Works department for more information.
Public Works
515 North Avenue
New Rochelle, NY 10801
Phone: (914) 654-2130
Hours
Monday – Friday: 8:30 am – 4:30 pm
Other Quick Facts About New Rochelle
New Rochelle for many of us who grew up watching the Dick Van Dyke Show was the home of this fictional family. But in reality, it is where the show's creator, Bob Reiner really lived and on the same street. New Rochelle was incorporated in 1899 and has close to 80,000 residents. Iona College is located here and the city has many yacht, sailing and rowing schools on their beautiful shoreline. Some notable people from the city are Bob Denver, who played Gilligan on Gilligan's Island and Dan DeCarlo who developed Archie Comics.
Recycling In New Rochelle
Curbside recycling is provided to residents in New Rochelle. The city does not provide recycling bins but residents are asked to use a 32-gallon garbage pail or any other open container no more than 32 gallons. Tins, bottles, and aluminium should be placed together and cardboard and paper together. Collection is done every Wednesday minus holiday weeks. The schedule alternates – first Tins, bottles, and aluminium, then paper and cardboard the following Wednesday.
Recyclable Items:
Paper
Boxes
Catalogs
Corrugated cardboard
High grade paper
Junk mail
Magazines
Office paper
Phone books
Glass
Pet food cans
Milk and juice container
Shampoo container
Etc.
Non-Recyclable Items:
Paper in plastic bags
Hard cover books
Paper with food stain
Drinking glasses
Crystal
Ceramics
Light bulbs
Mirrors, windows
Etc.
Hazardous Waste Collection
Residents in New Rochelle can take household hazardous waste to the Westchester County Household Material Recovery Facility. Be sure to make an appointment before visiting the facility. Appointments can be arranged by contacting the Recycling HelpLine at (914) 813-5425, between 9 a.m. – 7 p.m. anyday.
Acceptable Household Hazardous Waste Include:
Automotive fluids Furniture polish
Car tires
Pesticides
Insecticides
Herbicides
Kerosene and other flammable liquids
Mercury thermometers
Thermostats
Propane tanks
Electronic waste
Fluorescent light bulbs
Fire Extinguishers
Bulk Waste Pickup
Curbside collection of bulk waste is provided to city residents. All items should be placed by the curb before 7 am on collection day. Bulk waste such as stoves and dishwashers are collected on Wednesdays by appointment. To schedule an appointment, contact the Bureau of Sanitation at (914) 235-4654 or (914) 235-5830 before collection day. Additional preparation guidelines are available on the website.
Yard Waste Collection
The Bureau of Streets and Highways provides yard waste collection from April 4th to the last Friday in October. Yard waste includes bush, branches, leaves, tree limbs etc. Visit here for more information.
We Have The Perfect Size Dumpster At The Best For All Types Of Jobs And The Lowest Cost
Easy Dumpster Rental has a variety of dumpster-rolloffs for to meet the demands of any project. Either for the residential customer doing small jobs around the house or giant construction firms doing major renovations. We have 4 sizes of dumpster-rolloffs to choose from. There are a large number of homeowners who don't even know that they have the option to rent a residential dumpster-bin. And having this choice gives you more flexibility in your debris disposal needs. Renting a rolloff is much more practical and cost efficient than renting or using a pick up truck.
For example, if you are wanting to do a small bathroom remodel chances are you would need to rent a 10-yard bin. A bin of that size would be equal to 4 pick up trucks. So if you opt to use a pick up truck that means 4 round trips to a landfill. That means more time and money than renting a dumpster. After gas, rental costs, and tipping fees at the landfill, you are going to end up paying through the nose. Where alternatively, renting a bin, we will make one trip and save you quite a bit of time and money. And who has a lot of money and time to burn. Everybody is looking to save money and not speed it needlessly.
If you are in the construction industry our huge 40-yard construction rolloff which has the same volume of 16 pickup trucks worth of waste can handle any hotel or high rise project.  And renting from us is a simple. Just pick up the phone, tell us a little about your project. Within minutes we will have a container quote. And we will beat or match any competitors price. And we know in the construction business how important is to stick to a rigid timetable. We guarantee our rolloff-bin service and your dumpster will be on your site precisely when you need it. And ditto for the bin pickup day. And if you are under a tight schedule, we offer same day delivery.
No matter what issues you are facing when it comes to hauling away debris, Easy Dumpster Rental has the dumpster-rolloff to get the job finished.  We have been renting dumpsters for over 15 years, so we think we have a pretty good idea of our customers expectations. And, we have rented thousands dumpsters and are experts for finding great solutions. Rely on us to get the job done in a punctual manner with the best competitive pricing model in the industry.
It's that easy!
Call Our Team Now
1-888-792-7833