Dumpster Rental in Woonsocket, RI
Get Outstanding Roll-Off Service
Click To Call 1-888-792-7833Click For Email Quote
Why We Offer Unique Roll Off Dumpster Service In Woonsocket:
We respond rapidly to your needs and will give you the best service in Woonsocket. Our sales team is highly adept in handily all issues and can quickly analyze your bin rental needs. Great service with a smile.
Simple ordering process to save your valuable time
We offer a variety of container sizes to handle any size project
Our service is guaranteed, reliable and trustworthy
Our roll-off units can haul between 2 and 5 tons of trash
Same day service available in Woonsocket and nearby towns
Dumpster Rental Pricing in Woonsocket is Based on Many Different Factors
To Receive The Lowest Pricing, Call For A Customized Quote Now 1-888-792-7833
Save With Us Between $10 And $85 On Your Canister Rental Cost:
No other haulers can compete with us on price. We will match or beat any competitors prices by a country mile or two. For over 15 years we have been supplying bins to both the residential and construction markets.
Our low cost dumpsters come in wholesale flat rates
Waste removal service that is both economical and a time saver
No surprise surcharges or hassles when you do business with us
An easy to use bin weight calculator that will quickly give you a great low cost
Don't waste any more time and call us now!!!
Earn Up To $50 | Share / Like Below
Click To Call 1-888-792-7833
Click For Email Quote
10 Yard Dumpster (2 TONS) 4,000LBS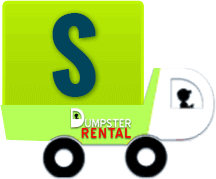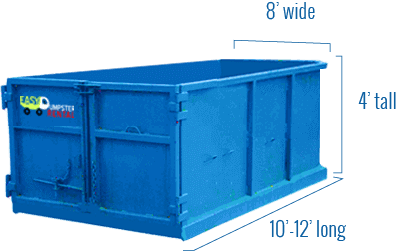 Easy Dumpster Rental
20 Yard Dumpster (3 TONS) 6,000LBS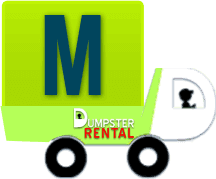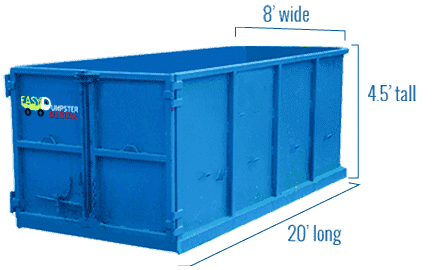 Easy Dumpster Rental
30 Yard Dumpster (4 TONS) 8,000LBS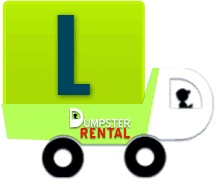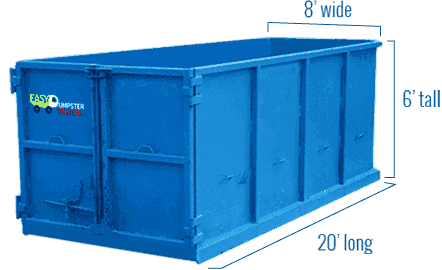 Easy Dumpster Rental
40 Yard Dumpster (5 TONS) 10,000LBS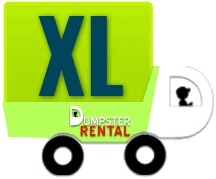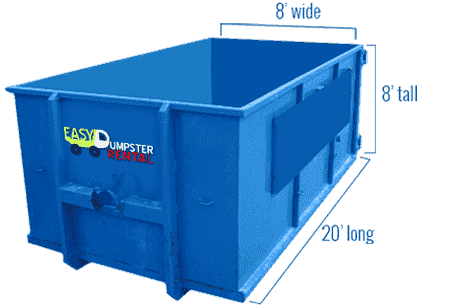 Easy Dumpster Rental
Landfill Location Woonsocket, RI
Woonsocket is a city that is located in Providence County in the state of Rhode Island. The Woonsocket Public Works Department and more specifically the Woonsocket Solid Waste Department provides residents of Woonsocket with convenient weekly curbside trash collection services.
Woonsocket Public Works Department/ Woonsocket Solid Waste Department
169 Main Street
Woonsocket, RI 02895
(401) 767-9209
(401) 767-8880
Monday to Friday – 8:30 am to 4:30 pm
Residents that have household solid waste that they need to dispose of, outside of their scheduled collection day, are asked to contact the Woonsocket Public Works Department for more information.
Recycling In Woonsocket
The Woonsocket Solid Waste Department (and by extension the Woonsocket Public Works Department) also provides residents of Woonsocket with weekly curbside recycling collection services.
The Woonsocket Solid Waste Department also operates the Woonsocket Recycling Drop-Off Center, where residents can dispose of any recyclables free of charge.
Woonsocket Recycling Drop-Off Center
943 River St
Woonsocket, RI 02895
Monday to Friday – 7:00 am to 3:30 pm
Saturday – 8:00 am to 12:00 pm
The materials that are accepted at this facility are listed here.
Household Hazardous Waste
Both the Woonsocket Solid Waste Department and the Woonsocket Public Works Department do not deal with the collection or disposal of household hazardous waste in the area. Instead, residents of Woonsocket that have household hazardous waste, that they wish to get rid of, are asked to contact the Rhode Island Resource Recovery Corporation for more information on the matter.
Rhode Island Resource Recovery Corporation
65 Shun Pike.
Johnston, RI. 02919
(401) 942-1430
Monday to Friday – 6:00 am to 3:45 pm
Saturday – 6:00 am to 12:00 pm
Yard Waste
Yard waste is collected curbside from Woonsocket residents for two 10 week periods, once during spring and once during fall. Outside of these periods of time, residents can make use of the Blackstone Yard Waste Facility (contact the Woonsocket Solid Waste Department for more information).
Interesting Facts About Woonsocket
Woonsocket was incorporated in 1867 and is the 6th largest city in Rhode Island. One meaning of the name of the city is "Thunder Mist" from the waterfall on the Blackstone River. It has a population of around 40,000 residents. It is the corporate headquarters of the pharmacy company CVS. For you historical buffs, the town has up to 40 or so historical places that are all on the National Register of Historical Places. Including, 1761 Milestone and the Woonsocket Civil War Monument. Some well know people from the area include jazz pianist Dave McKenna and Hall of Fame baseball player, the great Nap Lajoie, who played most of his career with the Cleveland Naps which later became the Cleveland Indians.
How We Price Our Dumpsters
We believe in transparency at Easy Dumpster Rental. Everyone wants to know what they are getting for their money. And so below we will outline our pricing structure. We hope this brief explanation will give you a better understanding of how we determine our fees. And this openness will put you at ease that you are getting a fair shake. There are 4 basic components to our price structure; Landfill Costs, Debris Type, Debris Weight, and Rental Period Fees.
Landfill Costs: The landfill costs will be different from city to county and statewide. Often called Tipping Fees, the prices may higher or lower in Woonsocket than Newport. When you are getting rid of debris, Easy Dumpster Rental will never add on to the standard tipping fee. But with this caveat, unless you go over the weight limit. However, this should be a non-factor when discussing the rental process with our sales agents. They will suggest ways to properly fill the rolloff in the first place to help you utilize all the volume.
Debris Type: The type of debris you are disposing of can have an impact on the cost. In some towns, solid waste may have to be taken to certain landfills or recycling centers. Materials that can be recycled will tend to be at a lower cost point than solid waste. Please keep in mind it is against the law for any dumpster to be loaded with hazardous waste. The EPA will take you to the shed house if you violate this rule.
Debris Weight: This will depend on a few items to consider. The amount of volume you are going to need is going to directly effect the size bin you will need to lease. By the way, Dumpsters, Rolloffs, Cans, and Bins are names for basically the same thing. We rent dumpsters in 4 sizes. 10, 20, 30, and 40-yards. So, it is going to cost you a little more to rent a 40-yard container versus a 20-yard bin. But that is only part of the cost. What you put into the bin will effect the cost of the rental. When we go to a landfill our dumpster trucks must be weighed. So if you are just dumping some yard waste in a 10-yard canister it is not going to be as expensive if you have a 30-yard roll-off unit filled with gravel.  We have no control over these fees and are set by the landfill company. However, you can rest assured our highly trained sales team will get you the exact size bin for your project. Also, we will never try to up sale you into a bigger dumpster that you don't need. We endeavor to save you money.
Rental Period: The amount of time you will need to rent the dumpster will also figure into our costs. Typically we offer 7-day or 14-day rental periods. However, if you need a rolloff unit for a longer period of time, just let us know. We realize that things don't always go as planned. And we are a very flexible company that only seeks your complete satisfaction.
We trust this has given you some insight into our pricing model. If you have any questions please visit our FAQ page or drop us a line.
It's that easy!
Call Our Team Now
1-888-792-7833