Dumpster Rental in North Providence, RI
Get Extremely Affordable Rolloff Rentals
Click To Call 1-888-792-7833Click For Email Quote
How We Are Able To Give You Excellent Service In North Providence:
When you rent a bin from us you will be given outstanding customer service. We take great pride in ensuring our clients are getting the service they deserve and expect. Don't settle for less than the best.
Get a container quote in record time. Faster than lightening
Over 15 years in the sanitation industry and still growing strong
Read stories of happy customers who love us with all their heart
Call right now for same day service in North Providence
We provide residential dumpster service and will aid you with your recycling needs
Dumpster Rental Pricing in North Providence is Based on Many Factors
To Receive The Lowest Pricing, Call For A Customized Quote Now 1-888-792-7833
Save With Us Between $10 And $75 On Your Dumpster Rental Cost:
If on-time delivery, prompt pickup, and super low pricing are important to you, then Easy Dumpster Rental is the company for you. We are a brand you can trust and rely on for all your rental needs.
A flat rate pricing model that will have you leaping for joy.
Absolutely no hidden fees or surprise surcharges
A simple to use dumpster weight calculator so you always get the right price
We will meet or beat all competitors costs
Call us ASAP and begin a new day with super low prices
Earn Up To $50 | Share / Like Below
Click To Call 1-888-792-7833
Click For Email Quote
10 Yard Dumpster (2 TONS) 4,000LBS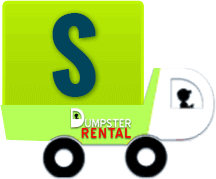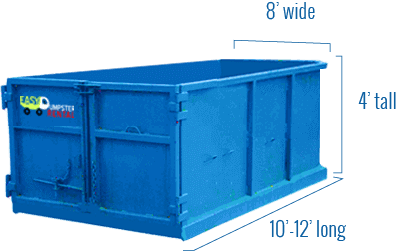 Easy Dumpster Rental
20 Yard Dumpster (3 TONS) 6,000LBS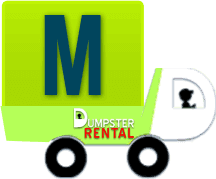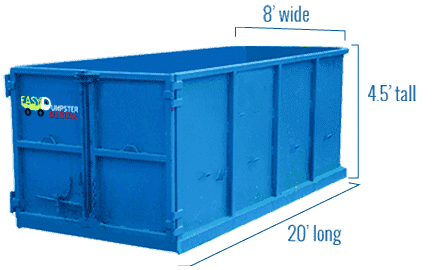 Easy Dumpster Rental
30 Yard Dumpster (4 TONS) 8,000LBS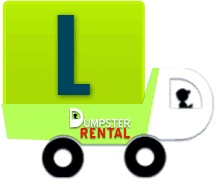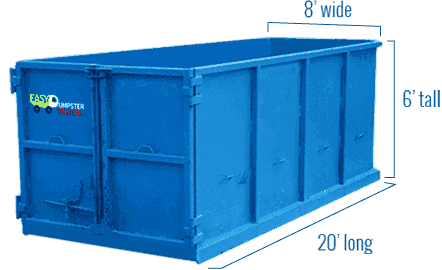 Easy Dumpster Rental
40 Yard Dumpster (5 TONS) 10,000LBS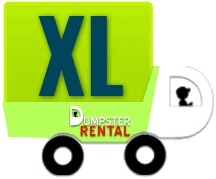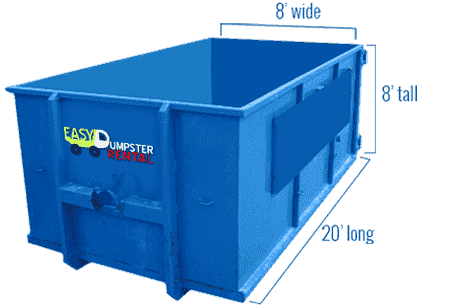 Easy Dumpster Rental
Landfill In North Providence, RI
North Providence is a town in Providence County. The Central Landfill is a nonhazardous landfill in Rhode Island that dispose-of waste generated by state residents:
Central Landfill
65 Shun Pike
Johnston, RI 02919
401-942-1430
Monday through Friday from 6:00 a.m. to 3:45 p.m.
Saturday from 6:00 a.m. to 12:00 p.m.
Recycling In North Providence, RI
People living in North Providence, RI are provided with a green or blue recycling bin to dispose of recyclables. Bins are available at the Recycling Coordinator, Town Hall. Call 232.0900 x233 for more information on obtaining bins. Bins are emptied weekly by a private company contracted by the town. See full information on the Recycling page.
Recyclables:
Paper and Paperboard
Steel Cans
Newspaper
Plastics bottles
Aluminum Cans
Magazines
Corrugated Cardboard
Glass bottles
Non Recyclables:
Pet food
Charcoal bags
Fertilizer bags
Wrapping paper
Frozen food container boxes
Carbon paper
Photographs
Facial tissues
Plates
Napkins
Waxed paper
Paper towels
Hazardous Waste Disposal
Oil can be disposed of at the public works facility. The facility has an Oil Igloo on site for disposal of waste motor oil only. Only 5 gallons of oil can be disposed of on each visit. The Public Works facility is located at:
2 Mafalda Street
North Providence, RI 02904.
Residents can visit Monday to Friday 7:00 am to 3:00 pm.
For additional yard waste, such as pesticides, herbicides, gasoline, oil-Based Paints, household Solvents, automotive fluids and pool chemicals contact Rhode Island Resource Recovery at 942.1430 ext 241 or visit their website.
Yard Waste Disposal
Yard waste will be collected weekly from April 1st through to may 31st. The bi-weekly collection will be done from June 8th through September 30th and weekly pickup once again October 1st through December. Waste should be placed in biodegradable bags or containers marked yard waste only.
Bulk Waste Disposal
Residents can request for bulk waste pick up here or go to the recycling office and pay a $15 fee for pickup of bulk waste such as mattresses. Alternatively, payment can be mailed to the recycling office and must be made payable to the "Town of North Providence." All checks male should include information on the address of the item to be collected and a valid contact number.
Cool Facts About North Providence
North Providence was founded by Roger Williams, a theologian and was the 9th President of the Colony of Rhode Island. Today, the city has a population near 32,000. A few notable people from the city include Miss Rhode Island and was runner-up in the 2007 Miss USA pageant, Danielle Lacourse, former NBA player Ernie DiGregorio and was Rookie of the year in 1973-74. Also, one of the oldest classic stone-ender homes is found in North Providence, build by the grandson of one of the cities first settlers, John Smith.
The Importance Of Recycling In North Providence
Recycling is one of the most vital acts a family or a city can partake in to help keep our communities free of litter and air pollution. Almost 70% of our trash that could be going to a recycling center, unfortunately, goes to the landfill. That is a lot of unnecessary waste that could be recycled and help improve and beautify our towns.
The sad part is that most cities today have curbside pick up for recycling. And more and more cities are even making it super simple to recycle by implementing single-stream recycling. This basically means that all the sorting is done at the recycling facility. All you have to do is separate your recyclables from the solid waste.
It couldn't be easier to recycle today and take some of the burdens off our already overcrowded landfill sites.  Recycling is essential to improving our environment and preserving our natural resources. Some benefits of recycling include:
Millions of new jobs are created in the recycling industry every year
Over $300 million was pumped into our economy as a result of recycling
Recycling diverted 70 million tons of waste from our landfills
The amount of energy and exploration need to to find new raw materials grow by leaps and bounds every year. That is why, for example, that we focus on recycling paper products. One major college discovered by recycling all of their paper products they discovered that they saved over 40,000 trees.
Imagine of that is done by everyone how many trees we would save on an annual basis. Another example, one ton of recycled aluminum cans would save over 30,000 kilowatts of energy. This helps reduces energy, money and time to mine for iron ore.
Easy Dumpster Rental Can Be Of Service To help You With your Recycling Needs
All of our employees care deeply about the environment. We desire cleaner air, water, and cities free from litter. We are a "Green" company and we want to do our part in helping our eco-systems become pristine once again. If you have recyclables that need to be taken to a recycling center, we can help.
We have a variety of canisters sizes and can save you money by using our services versus a pick up truck. Our 10-yard bin is ideal for most home recycling jobs. It is equivalent to 4 large pick-up trucks. We can save you both time and money. Save you time by only making one trip to the recycling center where with a pick up truck you are going to have to make multiple trips.
And if you don't have a pick up truck and need to rent one, after you figure in rental costs, insurance, gas… it will be more cost effective to rent a dumpster from us. So stop wasting time and give us a call. And see how truly economical our company is. Do it the EASY Dumpster Rental way.
It is a lot more costly to develop a product for raw materials than from a recycled product. The environmental payoff is less air pollution, water pollution, and fewer greenhouse gasses. Recycling saves energy. For example, one ton of recycled aluminum cans can save 20,000 kilowatts hours of energy by reducing the amount of energy to mine the ore that would have had to be mined to make the cans in the first place with raw materials. Recycling also helps save our forests. One ton of paper that is recycled can save up to 20 trees. The less logging and mining we do helps lessen the erosion of the soil. Jobs are created by recycling. Over a million jobs were created that helped pump $236 billion into our economy. Recycling diverted over 70 million tons of waste away from landfills. And this is huge because we are quickly running out of landfill space.
When 2,000 pounds of steel is recycled, a ton and half of of iron ore is conserved. A major university after just one year of recycling saved approximately 35,000 trees. Easy Dumpster Rental can help you with your recycling disposal needs. We rent a 10-yard bin that is ideal for small recycling jobs around the house. We will deliver the bin to your home and pick it up when it is filled and ready to take to the recycling center. This saves you the trouble of making a dozen or more trips back and forth to the nearest recycling center. We do all the heavy lifting for you and at a price, you can afford. So, keep us in mind when it comes to dispose-of your recycling materials, Easy Dumpster Rental, The Green Company.
It's that easy!
Call Our Team Now
1-888-792-7833