Dumpster Rental in Johnston, RI
Get Superior Bin Rental Costs
Click To Call 1-888-792-7833Click For Email Quote
How We Provide Eminent Roll-Off In Service Johnston:
If you demand excellence in all that you do, then you should join forces with Easy Dumpster Rental. We are driven by the pursuit of greatness. And every day we strive to be the best company in Rhode Island.
Get a free bin quote and consultation. No strings attached
Call today for service within 24 hours
A variety of containers sizes for any project big or small
We provide residential canisters and can help with your recycling needs
We have rented over 100,000 rolloffs and still counting
Dumpster Rental Pricing in Johnston is Based on Many Different Factors
To Receive The Lowest Pricing, Call For A Customized Quote Now 1-888-792-7833
Save With Us Between $10 And $85 On Your Dumpster Rental Cost:
We do such large volume we are able to pass on our savings to our customers. Our prices are so low our competitors just sit in their offices weeping all day long. No one can compete with us on costs.
We have a very friendly and adept sales team that can solve all your trash problems
All of our fees are transparent so you know what you are getting for your buck
No headaches or hassles when you call us. And a simple to use dumpster weight calculator
Super low rolloff bin prices that will keep you coming back
What are you waiting for? Call us now and save like never before
Earn Up To $50 | Share / Like Below
Click To Call 1-888-792-7833
Click For Email Quote
10 Yard Dumpster (2 TONS) 4,000LBS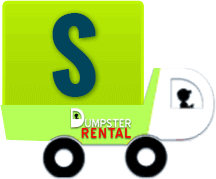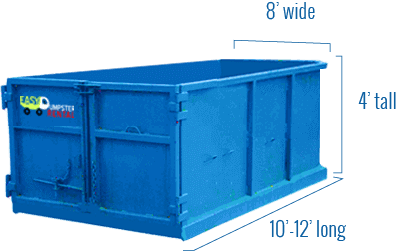 Easy Dumpster Rental
20 Yard Dumpster (3 TONS) 6,000LBS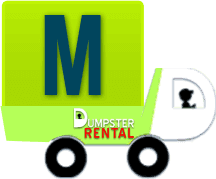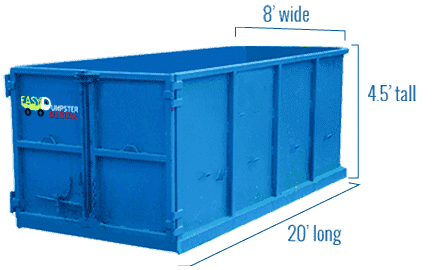 Easy Dumpster Rental
30 Yard Dumpster (4 TONS) 8,000LBS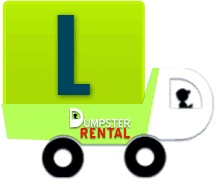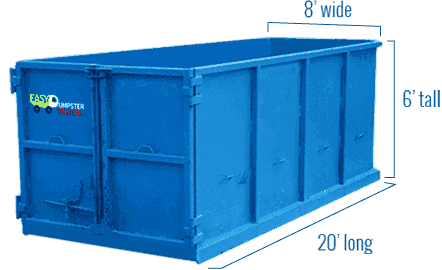 Easy Dumpster Rental
40 Yard Dumpster (5 TONS) 10,000LBS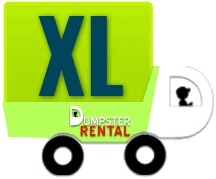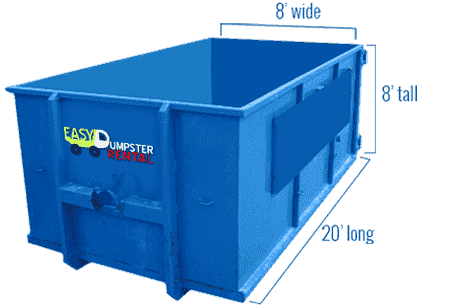 Easy Dumpster Rental
Landfill Location In Johnston, RI
Residents living in Johnston, RI have easy access to the Central Landfill. The landfill occupies 230 acres of land providing sufficient accommodation for waste generated by residents in Johnston and other communities in Rhode Island. Hours of operation and contact information is listed below:
Central Landfill
65 Shun Pike
Johnston, RI 02919
401-942-1430
Hours
Monday – Friday: 6:00 a.m. to 3:45 p.m.
Saturday: 6:00 a.m. to 12:00 p.m.
Here is a shortlist of items accepted at the Small Vehicle Area free of charge:
Cardboard
Cooking Oil
Plastic buckets
Milk crates
Kitty litter baskets
Lawn furniture
Pet carriers
Toys & playhouses
Items that are accepted at a fee include:
Wood
Scrap Metal
Tires
Trash & Construction Debris
Recycling In Johnston, RI
Contrary to popular belief curbside recycling is not provided by the Rhode Island Resource Recovery Corporation. The public works division is Johnston is responsible for providing residents with curbside recycling services. Recyclables should be cleaned and placed into the provided bins for collection. Bins should be placed by the curb no sooner than 24 hours before collection day.
Here is a partial list of items that should be placed inside the bin:
Gift Wrapping Paper
Paper bags
Telephone books
Tin or steel cans
Glass jars & bottles
Magazines & catalogs
Newspapers & inserts
Cardboard
Flatten all boxes
Junk mail
Here is a partial list of items that should NOT be placed inside the bin:
Gift Ribbon and Bows
Motor oil containers
Light bulbs
Ceramics or dishes
Window glass or mirrors
Garbage
Food waste
Styrofoam
Electronics
Go here for more information on what to recycling.
Household Hazardous Waste Disposal Johnston, RI
Johnston residents should call the Rhode Island Resource Recovery Corporation at (401) 942-1430 ext. 241 to arrange for disposal of Household Hazardous Waste. Any household item considered to be hazardous should not be disposed of with regular household trash. Read product labels before mixing them with regular household garbage. Many HHW items are flammable, poisonous and corrosive and should be disposed of properly.
Household Items classified as hazardous include:
Paints
Pesticides
Weed Killers
Automotive fluids
Fluorescent bulbs
And other hazardous materials
Poisonous chemicals
Mercury containing products
Flammable liquids
Yard and Bulk Waste Collection Johnston, RI
Yard waste can be placed by the curb for collection April 1 through to December. Grass leaves and garden debris should be placed in biodegradable paper yard waste bags which should be placed by the curb alongside regular garbage bin for collection. Branches should be placed in bundles no larger than 8" in diameter for pickup.
Although the town does provide bulk waste collection, residents are asked to donate large items that can be recycled in a local organization or to call RI Donation Exchange at 401-831-5511.
How To Develop A Model For Your Business To Recycle 
Many companies want to recycle but sometimes lack the direction they need to get a program off the ground. Recycling At Work is a national voluntary initiative to help businesses meet the challenges of recycling. They help provide the tools necessary to get your company recycling. They have a 10-step plan that details the action you need to take to get a recycling program off the ground. A few of the steps include:
Make a commitment
Develop a plan
Conduct an audit
It's not as hard as it seems and you will be doing your company and the environment a great service to begin recycling at the workplace. To learn and read more visit their web site.
How You Can Make Zero Waste A Reality For Your Family
Zero waste is a movement to completely eliminate the amount of trash a business or household generates. This concept is achievable and it will lessen the burden on our overtaxed landfills. 70% of all waste taken to our landfills are materials that can actually be recycled. If we all made a concentrated effort to recycle more we could get to the point where landfills could one day be obsolete. There are a few steps that we can take right now to help mitigate the amount of waste that we are currently generating. And we can begin by employing the 4r's of recycling. Reuse, Reduce, Recycle, and Composting.
Reuse: Many of us have tons of clothes in our closet that we just don't wear or have become outdated. Instead of letting them sit in the closet unused, they can be taken to the Goodwill or the local recycling center where they will be put to good use. Many families can't afford to buy new clothes and you will find an eager group of people who will be very happy to take your second-hand goods.
Reduce: Start off by not buying more than you need. We tend to think we need more that we actually do. And if you have leftover food instead of just throwing it away, many food banks will be more than happy to take anything you can offer. Choose products that have already be recycled and help save our natural resources instead of making new packaging. There is a lot of money and energy spent each year developing new packaging for our products. Look for the Recycling Symbol on the packaging.
Recycle: There is not a shortage of products that can be recycled. From paper and newspapers to glass and aluminum cans. Your old electronic's such as computers, printers, and televisions can be taken to specially designated E-waste recycling centers. Here the components will be broken down and find new life. Use the bins the city provides for curbside recycling. A lot of cities are moving to single-stream recycling, which makes it even easier to recycle. Instead of using a plastic bag at the market use a cloth tote back instead.
Composting: Composting is a great way to recycle kitchen waste and will improve your soil and help reduce waste. People who compost claim that their vegetables taste a lot better and look healthier. Some things that you can use as compost include coffee grounds, tea bags, filter paper, and egg shells. Do a Google search to find other great ideas to begin composting.
Zero waste is a great goal and more importantly, it will help reduce the amount of waste going to our landfills. This will immensely improve our environment. We will have cleaner air and less of a chance of underground water contamination that landfills pose. So think it over and do some more research. Make an effort to get to zero waste at your home.
It's that easy!
Call Our Team Now
1-888-792-7833