Dumpster Rental in Clifton, NJ
Get Great Garbage Container Prices Today
Click To Call 1-888-792-7833Click For Email Quote
How We Offer Deluxe Dumpster-Rolloff Service In Clifton:
Easy Dumpster Rental does the job right the first time. Our extraordinary customer service team is like a well oiled machine. We are ready to help you and have a rapid response team to help you get faster service.
Get a free dumpster quote faster than a bolt of lightening
We provide residential dumpsters to help you that bathroom remodel project
Rolloff sizes in 10,20, 30, and 40 cubic yards. We can handle any size job
Free consultation service and helpful hints to a better experience
Headache free ordering process and always on time delivery and pick up
Dumpster Rental Pricing in Clifton is Based on Many Different Factors
To Receive The Lowest Pricing, Call For A Customized Quote Now 1-888-792-7833
Save With Us Between $10 And $95 On Your Bin Rental Cost:
Work with a company that really does put you first before profits. With our tons of experience and industry contacts we are able to keep our prices well below our competitors. And if you do find a lower price we will beat it.
A flat rate pricing model that insures you a bottom line price
We will breakdown our cost structure so you know exactly what you are paying for
Simple to use container calculator so there is no second guessing on your rental price
We offer a dumpster price guarantee
Call us now and begin saving today
Earn Up To $50 | Share / Like Below
Click To Call 1-888-792-7833
Click For Email Quote
10 Yard Dumpster (2 TONS) 4,000LBS
Dumpster Calculator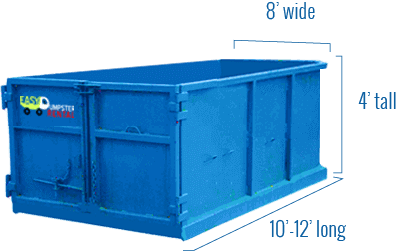 Easy Dumpster Rental
20 Yard Dumpster (3 TONS) 6,000LBS
Dumpster Calculator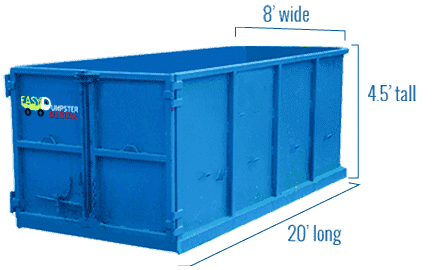 Easy Dumpster Rental
30 Yard Dumpster (4 TONS) 8,000LBS
Dumpster Calculator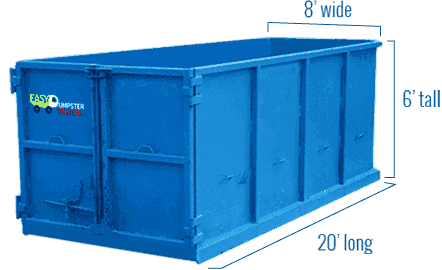 Easy Dumpster Rental
40 Yard Dumpster (5 TONS) 10,000LBS
Dumpster Calculator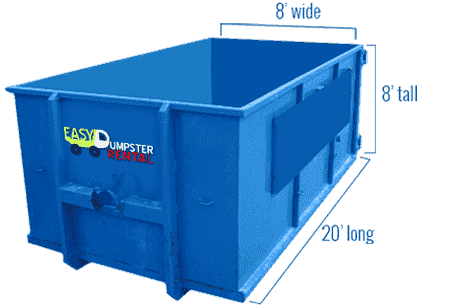 Easy Dumpster Rental
Landfill Location Clifton, NJ
Clifton is a city that is located in Passaic County in the state of New Jersey. The city offers curbside trash collection services to all residents in Clifton. Trash is collected on various days throughout the entire city (six days out of the week), with different days corresponding to different sections of the city. Trash collection occurs twice a week in each section of the city.
Residents who want to find out more about the specific schedules and city sections can find more information here.
Department of Public Works
307 East 7th Street
Clifton, NJ 07011
(973) 470-2239
More information on the Clifton Department of Public Works can be found here. Residents can contact the Clifton Department of Public Works for information related to drop off locations for garbage.
Hours of Operation
Monday – Friday: 7:30am – 3:30pm
Recycling In Clifton
The Clifton Department of Public Works offers curbside recycling collection services in addition to their regular trash collection services. Recyclables are collected on scheduled collection days that vary with each section of the city.
The Clifton Department of Public Works also operates a recycling drop off depot that is located on Recycle Road within the City Hall complex.
Clifton Recycling Drop Off Depot – Clifton City Hall
900 Clifton Ave,
Clifton, NJ 07013
(973) 470-5800
Hours
Monday – Saturday: 7:00am – 7:00pm
More information on: the recyclables that are collected curbside, those that can be dropped off at the Clifton Recycling Drop Off Depot, and the recycling collection schedules; can be found here.
Household Hazardous Waste
While the city itself does not sponsor any household hazardous waste collection events, the Passaic County Office of Recycling does actually sponsor HHW collection days three times each year.
Residents who wish to know the location and date of these HHW collection events are urged to contact the Passaic County Office of Recycling.
Recycling and Natural Resources
18 Clark St,
Paterson, NJ 07505
(973) 305-5738
Yard Waste
Yard waste (such as leaves, branches, etc.) is collected curbside at scheduled collection days from the month of March to the month of December.
Few Other Facts on City of Clifton
Clifton was incorporated in 1917 and has about 85,000 citizens. One of the most famous establishments in the city is a hot dog joint, Rutt's Hut, founded in 1928. The economy is mostly made up of numerous accounting firms, law firms and medical practices. Half of the town is made up of Italian and Polish ancestries. New York Yankees greats, Yogi Berra and Phil Rizutto at one time owned a bowling ally in Clifton. Some famous people from Clifton include boxer Rubin Carter who was wrongly convicted for murder and was the inspiration of the song "Hurricane" by Bob Dylan and the movie "The Hurricane" staring Denzel Washington. Also William Staub, a mechanical engineer who invented the first home treadmill.
Recycle. Recycle. Recycle. Always Recycle
Recycling is the easiest way for most Americans can help keep their communities, lakes, rivers and oceans clean. Our landfills are overfilled with waste and its a fact that over 70% of all junk sent to a landfill can be recycled. This lack of recycling is putting a strain on our overcrowded landfills and as a result, the materials that can be recycled and are not, can cause more potential for water and air pollution. Coupled with the fact that know one wants a landfill in their backyard, we are running out of options for places to dump our trash.
Plus, a landfill cannot be built over night.. The new landfill is a highly sophisticated operation which costs billions of dollars and 5-7 years just to get permits and to have one built. Land that could otherwise be used for something more worthy. Like a park or new business.
One of the biggest issues facing our planet is the giant plastic regions that are polluting our oceans. And plastic takes decades or more to degrade if they breakdown at all. Just go to your local beach and see for yourself how litter, mostly plastic, is on your beaches. Batteries from cell phone is another issue. most carriers will let you send in your used battery so it can be properly disposed of.
Another idea is to go to your local Office Depot and if you bring back your toner cartridge, they will give you a $2.00 instant credit and 10% off your new toner purchase. And with the price of toner it is a win-win situation. Many cities make it even simpler to recycle by offering single-stream recycling. In this process you don't even have to separate your recyclables they will do for you.
Recycling your old clothes is a another great idea to get rid of unused clothing and to pass it on to someone less fortunate. Instead of throwing something out, reuse it or re-purpose the item. There are also huge energy savings that can be gained.
Millions of trees each year can be saved by recycling your paper products. Plus its a lot more efficient to use an old product than depleting our natural resources. So lets all do our part and help keep are natural resources intact and help insure our water sources are cleaner for us and future generations.
Easy Dumpster Rental can help you with your recycling needs. With a variety of dumpster-bins we have the ability and desire to haul away your recyclables to the nearest recycling center. This will help you save time and money. With a quick call to our office we can have a super low quote given to you in minutes and have a dumpster on your site whenever you choose. This service is a great option especially if you are cleaning out your attic or basement. So remember us when it comes to your recycling needs. We will be happy to help you out and help save our environment.
It's that easy!
Call Our Team Now
1-888-792-7833