Dumpster Rental in East Orange, NJ
Grab Dumpster Busting Rental Prices Today
Click To Call 1-888-792-7833Click For Email Quote
How We Offer The Ultimate In Dumpster-Bin Service In East Orange:
Don't waste your time with a company with little or no experience. Easy Dumpster Rental are the professionals you want and need to get the job done right the first time. We have proven over 15 years that we are number one.
Get a bin quote faster than Superman reversing the Earth's rotation to save Lois
We delivery our bins on time every time
We have rented over 100,000 dumpsters and still going strong
No hassle service and a headache free process
A variety of rollloff sizes to choose from to conquer any project
Dumpster Rental Pricing in East Orange is Based on Many Different Factors
To Receive The Lowest Pricing, Call For A Customized Quote Now 1-888-792-7833
Save With Us Between $10 And $99 On Your Dumpster Rental Cost:
If you desire the best dumpster prices in America then you have landed on the right page. No one can compete with our our everyday low costs. We aim to offer you the bare minimum expenditures in the industry.
Our flat rate pricing model is geared so you pay no extra surprise fees
All of our rates are transparent. Just ask your sales rep for a breakdown of costs
Highly knowledgeable sales reps with tons of experience to better serve you and fulfill your needs
Same day service available in East Orange and nearby towns. Call us first thing in the morning
An easy to use dumpster claculator to insure you get the best possible pricing on your bin rental
Earn Up To $50 | Share / Like Below
Click To Call 1-888-792-7833
Click For Email Quote
10 Yard Dumpster (2 TONS) 4,000LBS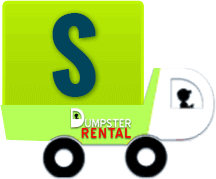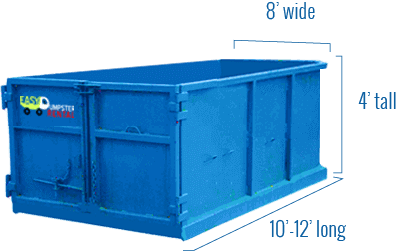 Easy Dumpster Rental
20 Yard Dumpster (3 TONS) 6,000LBS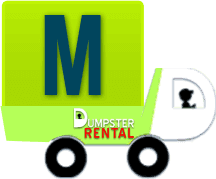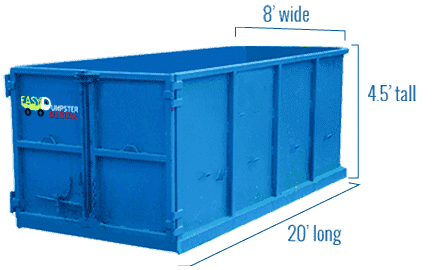 Easy Dumpster Rental
30 Yard Dumpster (4 TONS) 8,000LBS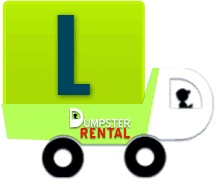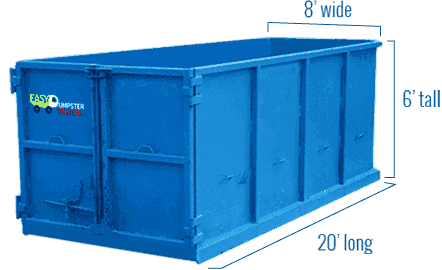 Easy Dumpster Rental
40 Yard Dumpster (5 TONS) 10,000LBS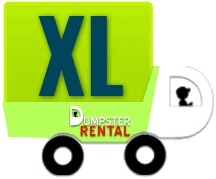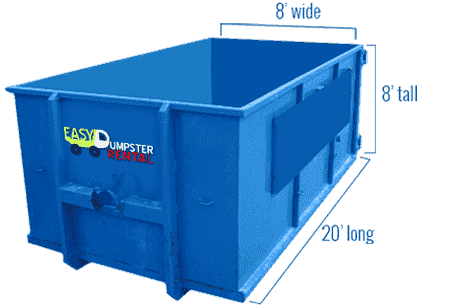 Easy Dumpster Rental
Landfill Location East Orange, NJ
East Orange is a city that is located in Essex County in the state of New Jersey. The East Orange Department of Public Works provides residents with convenient curbside trash collection services year round.
Residential trash is collected on a fixed schedule that varies based on a residences location in East Orange. There are three trash collection zones in East Orange: North, Central, and South. Each zone has two different curbside trash collection days each week; the collection days for each zone are as follows:
North: Monday – Thursday
Central: Tuesday – Friday
South: Wednesday – Saturday
Residents that need to find out which zone they fall in or where they can drop off household trash that they may have, are asked to contact the East Orange Department of Public Works
44 City Hall Plaza
3rd Floor
East Orange, NJ 07018
(973) 266-5330
Interesting Facts About East Orange
East Orange was incorporated in 1863 with a current population right around 65,000 residents. The city is divided into 5 wards including Elmwood, which is home to one of the last surviving Carnegie libraries. At the close of the 19th century East Orange was a city fairly wealthy with many oil tycoons and Newark Industrialists residing here. Some notable from the area include the famous singer Janis Ian who went to East Orange High School, Army Major Harold Geiger, who was a pioneer in aviation and ballooning. Rapper, award winning songwriter, and actress, Lauryn Hill, who appeared on the soap, "As the World Turns."
Recycling In East Orange
Just like the regular curbside household trash collection services that hey provide for residents, the East Orange Department of Public Works also provides convenient curbside recycling pick up services as well.
However, unlike regular household trash which is collected two days out of the week, recyclables are only collected once a week.
Once again, the collection days for recyclables vary for each zone, just like collection days for regular household trash.
North – Tuesday
Central – Wednesday
South – Monday
In addition to curbside collection of recyclables, residents are also offered the opportunity to drop off any recyclables that they may have as well. Recycling drop off services are provided by the East Orange Department of Public Works at their Recycling Center.
East Orange Recycling Center
133 Midland Avenue
East Orange, NJ 07017
Household Hazardous Waste
Household hazardous waste collection is not managed by the East Orange Department of Public Works. Instead, the Essex County Department of Public Works provides all residents of Essex County with HHW collection events that are scheduled throughtout the entire year
More information on the items that are accepted at the events, as well as the event dates, can be found here.
Yard Waste
Yard waste (leaves, branches, grass, etc.) are also collected curbside from East Orange residents. This is collected on specific collection days based on the different zones in the city.
North – Thursday
Central – Friday
South – Saturday
 Why It Is Crucial That We Build Safer LandFills
Land fills pose a threat to our communities because of the potential pollution that they can emit. There are new regulations being enacting every year to provide safer, cleaner land fill sites. This is important on many levels but two in particular:
A landfill that is not burning trash helps stop and or curb air pollution
With better landfill construction there is less of a chance for our drinking water, lakes, rivers, etc… being polluted by run offs in to our underground water systems
There is new legislation that prohibits landfills form being built in fault zones, flood plains, wetlands and near airports.  Below we have put took together a simple primer on the 3 types of waste disposal; Composting, Incineration and Sanitary.
Composting: This is one of the easiest forms of breaking down of organic material into fertilizer. Many people already employ this method for their backyard gardens. The major benefit of composting is the breaking down of trash and makes it a very prudent and practicable way for your waste to enhance your garden without using commercial fertilizers that can have detrimental effect on our underground water supplies. Plus it is very cost effective and is an easy way to get rid of kitchen waste. And it can in some cases divert about 30% of household trash away from a landfill. Furthermore, it a great weapon to eliminate or lesson diseases that are harmful to plants.  To learn more about composting check out this site. And coupled with the fact that over 70% of materials that go to land fills can be recycled this is a very help full step you can take to keep our landfills form being overwhelmed with trash.
Sanitary: The second way is Sanitary. Or as you may remember they were often called open dumps. People would just drop of anything and it would become a heap of waste and there were plenty of environmental issues uses this process. However, today, landfills are engineered to protect us and the environment. With liners systems to catch leachate so our water isn't contaminated and the use of underground water monitoring systems that watch for pollutants and catch them before they enter our water sources. This is a huge advantage over the old ways. The EPA has a watchful eye on new construction and it is highly regulated to protect from very harmful pollutants.
Incineration: This is the preferred method today. Because it can burn up to 80% of all trash and in addition, provides an energy resource with the capturing of methane gas for heat and electricity. But it is very expensive technology, but energy consulates feel they will one day bring the cost down.
The EPA has stated that by recycling and composting alone, these two methods have appropriated 100 million tons of waste out of a total of 250 million tons of trash Americans toss every year. This is crucial because it reduces carbon dioxide and other pollutants that containment our air. We have come along way but there is plenty of of work to do. However, we are on the right track and perhaps one day we will have zero waste. A lofty goal but not impossible.
And speaking of trash, remember Easy Dumpster Rental. We an help you with both residential and construction hauling needs. And at a cost that will save you a lot of money and rollofff service that is unparalleled in the industry. Give us a call and find out why we are one of the fastest growing dumpster-bin hauling companies in the country.
It's that easy!
Call Our Team Now
1-888-792-7833