Dumpster Rental in Union, NJ
Get Astonishing RollOff-Bin Prices Today
Click To Call 1-888-792-7833Click For Email Quote
How We Can Give You The Most Awe-Inspiring Service In Union:
We are moving heaven and earth to give our customers the best service in America. Our desire is that every client receives quality, friendly, and helpful advice with all their interactions with our company.
We run an ethical company and you are always first
Get a rolloff quote in 2 minutes and it will be very low indeed
We have over 15 years servicing the sanitation industry and with resounding results
If you have any questions then please visit our FAQ page
Our ordering process is super and effortlessly accomplished
Dumpster Rental Pricing in Union is Based on Many Different Factors
To Receive The Lowest Pricing, Call For A Customized Quote Now 1-888-792-7833
Save With Us Between $10 And $125 On Your Container Rental Cost:
If saving money and dealing with a company that actually cares about your success, then you should be working with Easy Dumpster Rental. Our costs can't be beat and always searching to improve our business model.
We offer a best dumpster price guarantee with no strings attached
No hidden fees that can ruin your day
Our years of experience and industry contacts translates to excellent prices
Request a pick up online to make life easier for you
Haste makes waste, but not in this case. Call ASAP and save big bucks
Earn Up To $50 | Share / Like Below
10 Yard Dumpster (2 TONS) 4,000LBS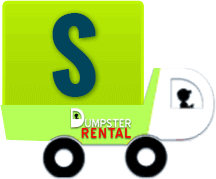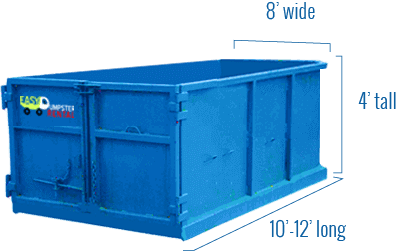 Easy Dumpster Rental
20 Yard Dumpster (3 TONS) 6,000LBS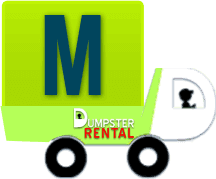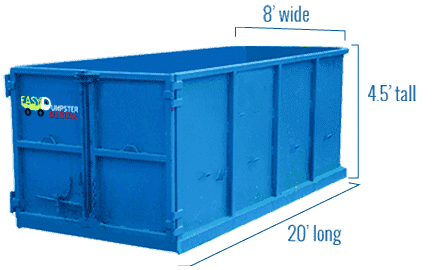 Easy Dumpster Rental
30 Yard Dumpster (4 TONS) 8,000LBS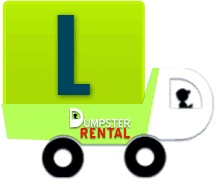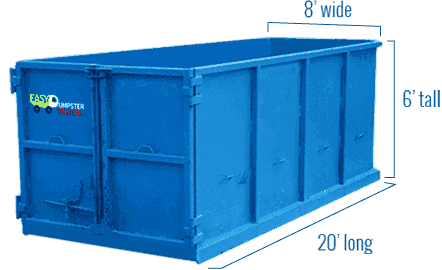 Easy Dumpster Rental
40 Yard Dumpster (5 TONS) 10,000LBS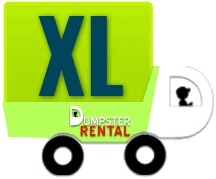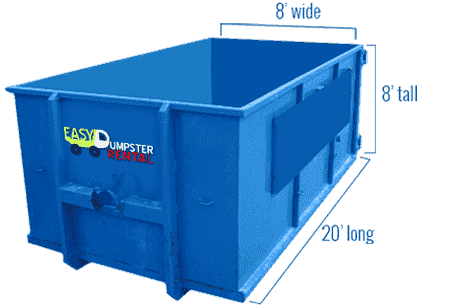 Easy Dumpster Rental
Landfill Location Union, NJ
Union is a township that is located in Union County in the state of New Jersey. The Union Department of Public Works is responsible for providing the residents of Union with convenient trash pickup services. The city is separated into two zones for the purpose of curbside trash collection services – West Zone and East Zone – with each zone having different collection days.
Residents that need to find a convenient drop off location for trash that they have are asked to contact the Union Department of Public Works for more information.
Union Department of Public Works
1 Swanstrom Place
Union, NJ 07083
(908) 686-1922
Recycling In Union
Residential recycling pick up services are also provided to residents of Union. These recycling pick up services are also managed and operated by the Union Department of Public Works. Residents that need more information on curbside recycling collection services should contact the Union Department of Public Works.
Residents that need to drop off recyclables that they may have can make use of the Union Recycling Convenience Center. A detailed list of items that are accepted at this facility can be found here.
Union Recycling Convenience Center
1 Swanstrom Place
Union, NJ 07083
(908) 686-1922
Household Hazardous Waste
The collection of household hazardous waste is not managed directly by the city; instead the Union County Bureau of Recycling & Planning handles the collection of household hazardous waste in Union and the entire county as well.
Residents can visit the Union County Bureau of Recycling & Planning's website to find out more about the locations and schedule of the household hazardous waste events.
Yard Waste
Yard waste is collected curbside just like regular trash and recyclables. Residents that wish to find out more about yard waste collection are advised to contact the Union Department of Public Works.
Interesting Facts About Union
Union was settled in 1667 and incorporated in 1808. The city, which at the time was called Connecticut Farms, was the site of one of the last battle's of the Revolutionary War, where the Brits made the mistake, again, of underestimating us Yanks. We beat them back and stopped their advancement. Kean University, founded in 1855 is located here with a student enrollment of 16,000. Union is home to the largest Home Depot store in America. Some interesting people from the area include former Yankees first baseman, Joe Collins, actor Ray Liotta, who graduated from Union High School, and Mildred Barry Hughes, first women elected to the New Jersey State Senate.
The Versatile Dumpster And its Many Uses
Dumpster-containers can be used for many projects to help you get rid of waste and recyclable materials. We cater to the construction industry, residential market, and to cities all across America. Because we have 4 sizes of rolloffs, the uses are endless. Below we will highlight some common usages that you can employ by renting a canister from us.
Residential Bins:  When it comes time to do the long put off bathroom or kitchen remodel projects, our 10-yard bin is ideal for these types of jobs. Much more practical and less expensive then renting a pick up truck. With one quick call to our office we can have a dumpster on your site in less than 48 hours. And if necessary, same day service is available. Just explain to your sales rep a little bit about your project and we can have a quote in just minutes. And we can tell you exactly what size bin you will need so you don't get stuck with a size that is to large for the job.
All you have to do next is tell us when you would like the container delivered. It is highly recommended to go to your local lumber yard and purchase some plywood or planks to place under the wheels of the bin to protect your lawn or driveway. This will insure there is no damage to your property. Dumpsters do get quite heavy, but we have never had problems in the past if you follow our suggestions.
We guarantee both our prices and delivery days and pick ups. Or, if you are planning to do some backyard renovations we can be of service there also. And we are more than happy to help you with your recycling needs and can take your old materials to the nearest recycling center for you.
Construction Dumpsters: Big contractors have been using our services forever. Because we have a reputation of getting the rolloffs to your site on time and we have such low prices, under budget. We can assist your company with a hi-rise demolition or a hotel renovation. No job is beyond our reach.
City Parades Or Fairs: If your town has a parade or a fair coming up, or you are planning a street block party, a rolloff-bin will come in handy to help you get your streets back to looking great again. We can haul away your trash in an efficient and economical way. This solution will help you save money and time. And all city managers love to save money.
So whatever you are planning to do, Easy Dumpster Rental can help you with all of your trash removal needs. Our customer service team is highly skilled and professional. And you will be glad you chose us to help you.
It's that easy!
Call Our Team Now
1-888-792-7833