Dumpster Rental in Bayonne, NJ
Get Deep Discounts On RollOff Prices
Click To Call 1-888-792-7833Click For Email Quote
How We Can Delivery Remarkable Dumpster Service In Bayonne:
Year after year we have consistently given great customer service. And this is evidenced by our continuing strong growth nation wide. We are determined to be the best dumpster rental company and the most reliable.
Read our testimonials of are very happy customers base
We have rented in excess of 100,000 containers
You will be treated with respect and dignity when you call us for your bin needs
We provide construction rolloffs for any size project
Quick and easy ordering process to help you get your dumpster in a flash
Dumpster Rental Pricing in Bayonne is Based on Many Different Factors
To Receive The Lowest Pricing, Call For A Customized Quote Now 1-888-792-7833
Save With Us Between $10 And $85 On Your Container Rental Cost:
With the lowest prices in the dumpster rental industry you can't go wrong by choosing us for your next job. We work hard to keep our costs down so you don't end up paying an arm and leg for one of our bin rentals.
For faster service get a quote and request a pick up online
Don't settle for a company that is not upfront about their cost structure. We have no hidden charges
We can answer many of your questions about our company at our FAQ page
We will beat or match all competitors prices
Call us now and start your day off right with giant savings
Earn Up To $50 | Share / Like Below
Click To Call 1-888-792-7833
Click For Email Quote
10 Yard Dumpster (2 TONS) 4,000LBS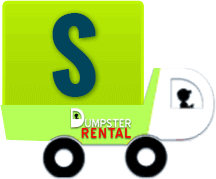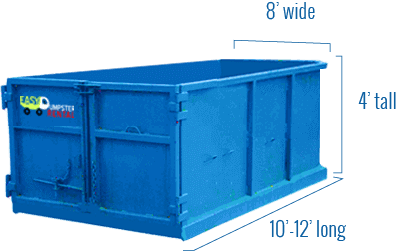 Easy Dumpster Rental
20 Yard Dumpster (3 TONS) 6,000LBS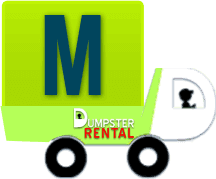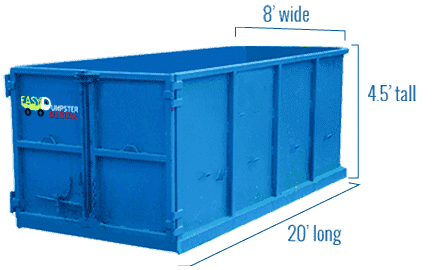 Easy Dumpster Rental
30 Yard Dumpster (4 TONS) 8,000LBS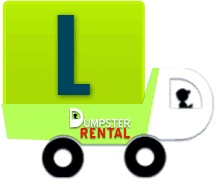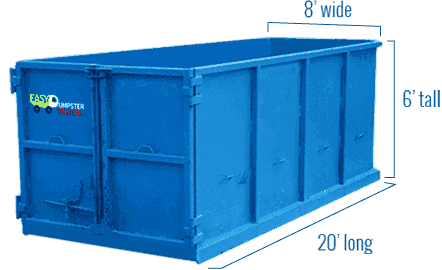 Easy Dumpster Rental
40 Yard Dumpster (5 TONS) 10,000LBS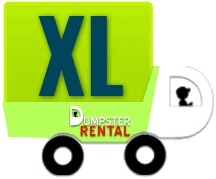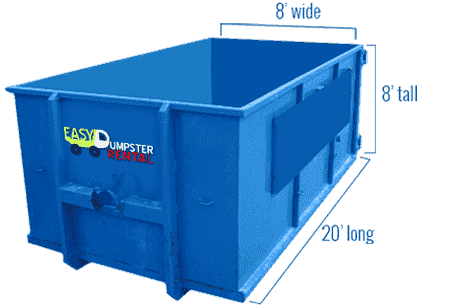 Easy Dumpster Rental
Landfill Location Bayonne, NJ
Bayonne is a city that is locate in Hudson County in the state of New Jersey. Residents of Bayonne are provided with convenient curbside household garbage collection services by the Bayonne Department of Public Works.
Residents who require information related to their regular trash collection schedule or need to know where they can drop off household trash, are asked to contact the Bayonne Department of Public Works.
Bayonne Department of Public Works
630 Avenue C
Bayonne, NJ 07002
(201) 858-6070
Garage is collected curbside on four different days (two days for each area) – the different collection days coincide with different areas (two days for each area) of the city. These days are their respective collection areas are:
Monday – Garbage collection on every street except Broadway.
Tuesday – Garbage collection on Broadway only.
Friday – Garbage collection on every street except Broadway.
Saturday – Garbage collection on Broadway only.
Recycling In Bayonne
The Bayonne Department of Public Works also provides curbside collection of recyclables on different days for different areas of the city.
Wednesday – 31st Street to 63rd Street including Country Village.
Thursdays – 1st Street to 30th Street including Prospect Avenue, Avenue F, and The Alexan
Residents the need to find out more about the collection of recyclables and where they can drop off recyclables are asked to contact the Bayonne Department of Public Works.
Household Hazardous Waste
The collection of household hazardous waste is not carried out by the Bayonne Department of Public Works. Instead, residents of Bayonne are instructed to make use of the convenient household hazardous waste collection events that the Hudson County Improvement Authority sponsors throughout the year.
Residents can find out more about these events (accepted items, dates, etc.) here.
Hudson County Improvement Authority
830 Bergen Avenue, 9th Fl
Jersey City, New Jersey 07306
(201) 324-6222
Yard Waste
Residents of Bayonne can make use of the seasonal leaf collection services that are provided by the Bayonne Department of Public Works. These leaf collection services occur only from the start of November to the start of December – on every Monday.
Other Interesting Facts About Bayonne
Bayonne was incorporated in 1861 and is connected to Staten Island by the Bayonne Bridge. The city is part of a busy port and The Bayonne Medical Center is the largest employer with over 1,200 employees. The Henry Repeating Arms company also has a manufacturing plant here. Points of interest include Shooters Island which is a partly a bird sanctuary and Robbins Reef Light a beacon for ships heading into New York Harbor since 1883. Some fascinating people from the city are actress Sandra Dee, who everyone knows as the wholesome "Gidget", Emmy Award winning actress, Tammy Blanchard, and Nicholas Oresko, who won the Medal of Honor during World War Two.
What Does The Future Hold For The Sanitation Industry In 2050?
Though we don't want to portray ourselves as Nostradamus or prophets, we can give you a glimpse of the future with forward looking trends and new technologies. For instance, according to many waste management gurus, 70% of all landfill waste are materials that can be recycled. That is a lot of waste that is unnecessarily going to our landfills instead of being recycled.
But current trends in the industry are showing that more people and businesses are taking giant leaps forward with their urgency of the need to recycle, or becoming Zero-Waste. Many companies such as Epson, who have nearly 90% of their materials recycled is a great example of what a company can do when it puts its corporate brain together to accomplish great things.
Also, Hewlett-Packer claims that almost 95% of its solid waste is being recycled or re-purposed. With a national dialogue now being the topic among many companies, cities, and governments, many experts see in the not to distance future we could have a country with close to 95% of all waste generation turning into revenue generation. And the upside of all of this is the potential of no more landfills, cleaner air and water.
The Eventuality Of Robotic Cars and Trucks
Another major transformation that we see soon is the advent of driver less trucks. We are seeing more tech and automobile companies collaborating already to make driver less cars a reality. And Uber, was recently in Pittsburgh testing a Volvo XC-90 sport-utility vehicle with the goal of having its autonomous fleet on the road by the year 2021.
Google, Apple, and Tesla are all in this market believing that all cars in the not to distant future will be driving themselves. And it will not be long when we start seeing sanitation trucks going down the highway without a driver. These innovations will make the whole industry a lot more efficient.
If you have ever commuted by car in either New York City or Los Angeles, a robotic car will make that nightmare a dream come true. Especially in Southern California where the car is king. Because L.A. lacks the infrastructure of rails and underground tunnels that can support a vast network of trains and subways like New York boasts, it will be a pleasant non-driving experience. So the future looks bright and the dream of autonomous cars and trucks will soon be a reality that can't arrive fast enough.
Currently there is no driver-less rolloff truck to service Bayonne area, we at EasyDumpsterRental promise to always be on time delivering or taking away your full dumpster.
It's that easy!
Call Our Team Now
1-888-792-7833