Dumpster Rental in Joliet, Illinois
Rent A Rolloff-can For A Super Low Deal
Click To Call 1-888-792-7833Click For Email Quote
Our Dumpster Rental Service Rules The Roost In Joliet:
When you rent from Easy Dumpster Rental you will find a company that takes the headache out of the equation. We offer you a smooth rental dumpster process and outstanding customer service that is like a breath of fresh air.
Get a quote faster that the speed of sound
Our bins come in 4 different rolloff-sizes. 10, 20, 30, and 40 cubic yards. We can manage all types of jobs
Don't be in the "Dumps". Hire us and you will feel like the sun just came out
We still believe in old fashion values and value is what you will receive
A sales team that is highly qualified to meet your needs and answer all questions pertaining to the sanitation industry
Dumpster Rental Pricing in Joliet is Based on Many Different Factors
To Receive The Lowest Pricing, Call For A Customized Quote Now 1-888-792-7833
Save With Us Between $10 And $150 On Your Dumpster Rental Cost:
Building a reputable business takes time, energy, honesty, and treating customers like they are family. For over 15 years, we have developed a reputation for our integrity and treating each client like they are a precious part of our lives.
We have dumpster rental prices so low, that if we go any lower we will go out of business
We promise on time delivery and pick up guaranteed. We value your time too
Flat rate pricing model that insures you that what you see is what you pay
Which means there are no hidden fees or surcharges
We have been in business for so long, we have developed industry contacts that enable us to outperform the competition
Earn Up To $50 | Share / Like Below
Click To Call 1-888-792-7833
Click For Email Quote
10 Yard Dumpster (2 TONS) 4,000LBS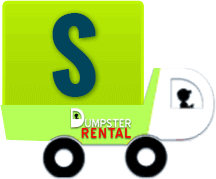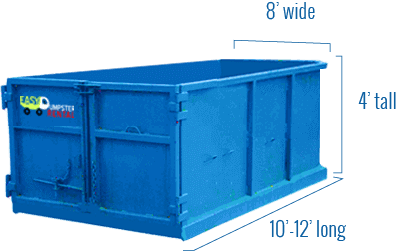 Easy Dumpster Rental
20 Yard Dumpster (3 TONS) 6,000LBS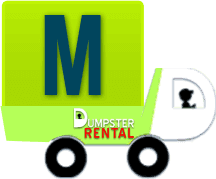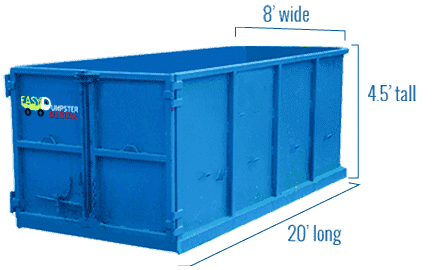 Easy Dumpster Rental
30 Yard Dumpster (4 TONS) 8,000LBS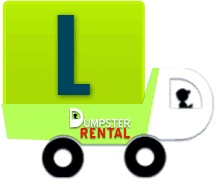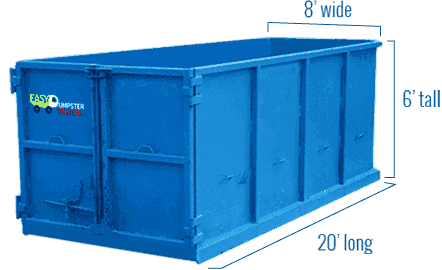 Easy Dumpster Rental
40 Yard Dumpster (5 TONS) 10,000LBS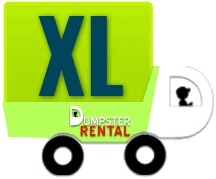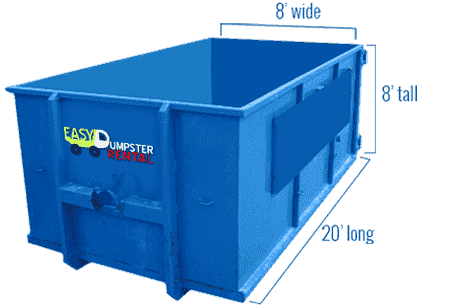 Easy Dumpster Rental
Landfill Location in Joliet, IL
The city of Joliet is located in Illinois in Will and Kendall counties. The landfill in Will County which serves Joliet residence is located at the following address:
29755 S Prairieview
Wilmington, IL 60481
815 423-5120
Hours:
Monday to Friday: 6:00 am – 3:00 pm
Below is a shortlist of items allowed to enter the landfill:
Items not accepted by the Landfill includes:
Asbestos-Friable
Auto Shredder Fluff
Biosolids
Recycling
The city has contracted with Waste Management to provide the collection of recyclables. Residents are provided with one 96 gallon toter that is picked-up every other week on regular garbage collection days.
Items to be recycled can be found below:
Brown paper bags
Tin beverage containers
All colors glass bottles and jars
Milk jugs
Soap bottles
All office paper
Items that should not be recycled are:
Napkins
Mirror glass
Cardboard lined with plastic
Motor oil cans
Paint cans
light bulbs
visit the website here for more information on recycling in Joliet.
Hazardous Waste
Hazardous household waste items should not be disposed of with regular garbage. Residents are asked to take all HHW to the following location:
180 Fort Hill Drive,
Naperville
Hours
Saturday to Sunday: 9 a.m. to 2 p.m.
Hazardous waste items accepted include:
Automotive batteries
oil base paints
Insecticides
Oil
Anti-freeze
Items that are not accepted include:
Medical waste
Ammunition
Explosives
Contact Will County Land Use Division at (815) 727-8834 for more information on disposing of hazardous waste and visit the website here to find out how to dispose of Fluorescent Light Bulbs.
Yard Waste
Yard waste such as leaves, tree limbs, shrubbery cuttings and others should be placed in a rigid container no more than 32 gallons or a 30 gallon kraft paper bags for disposal. The bag of container should be placed by the curb at 7:00 am on the day your regular garbage and recyclables are to be collected. The city will pick-up yard waste weekly from April 1, 2016 through to the first week of December.
Bulk Waste
Bulky items like tables, bed, automotive tires, and furniture should be placed out by the curb on regular pickup day. Be sure to prepare carpets for pick-up by cutting into 4 foot sections that should not exceed 50 lbs.
Why Should I Rent A Residential Dumpster?
The city of Joliet was settled in 1833 and sits on the Des Plains River. It has a population of close to 150,000. Joilet is home to some well know founders of companies every American is familiar with, though may not know the founders name. Once such person is the co-founder of Dairy Queen, John Fremont McCullough. He opened the first Dairy Queen in Joliet in 1940. And John Goeken, the founder of MCI and Airfone. Easy Dumpster Rental may not be as sweet as Dairy Queen but we sure try to treat our customers with sweetness.
Lets face it, you only have a few options available to you when it comes to hauling away trash or debris. You can rent or borrow a pick up truck or you can do the sweet thing and rent a dumpster-rolloff. Using a truck presents more challenges than renting a bin. A pick up a truck is limited in the amount of volume available to you. And that means making a lot of unnecessary trips to a landfill and that will cost you not only more in landfill tipping fees, but gas, and uses up your valuable time.
For example, lets assume for a moment you are doing a very small remodeling job in your home. And you have enough trash to fill one of our smallest bins, the 10-yard dumpster. A 10-yard bin is equivalent in volume to 4 pick up trucks. So, this means you are going to have to make 4 round trips to a landfill. Who has time for that. By renting a 10-yard canister from Easy Dumpster Rental, you will have the same amount of space for your trash and there will be only one trip made to the landfill and we will do that for you.
We make it so easy to order a dumpster, a 3 year old could do it. You just call our office and speak to one of our rental specialists. Explain to him/her a little about your project. The sales team member will give you a quote and you just need to tell us when you would like it delivered. Just tell us where on your property to delivery the bin. We will give you tips on how to fill the dumpster so you best utilize the space. Also, we will suggest you go the local lumber yard to pick up some plywood to put under the wheels of the dumpster to protect your lawn or driveway from damage.
After the canister is filled, just give us a call and we will be out there to pick it up ASAP. With Easy Dumpster Rental, you get a flat rate price, with no hidden fees. And we will absolutely match or beat any of our competitors prices. We promise on time delivery and pick up. We realize timing is everything and we will not waste your time. So, if your looking for convenience, saving money, and time, then please call Easy Dumpster Rental and we will try our best to make life sweeter for you.
It's that easy!
Call Our Team Now
1-888-792-7833